Skip to: Overview | Location | Atmosphere | Merchandise | Fun fact | Guest reviews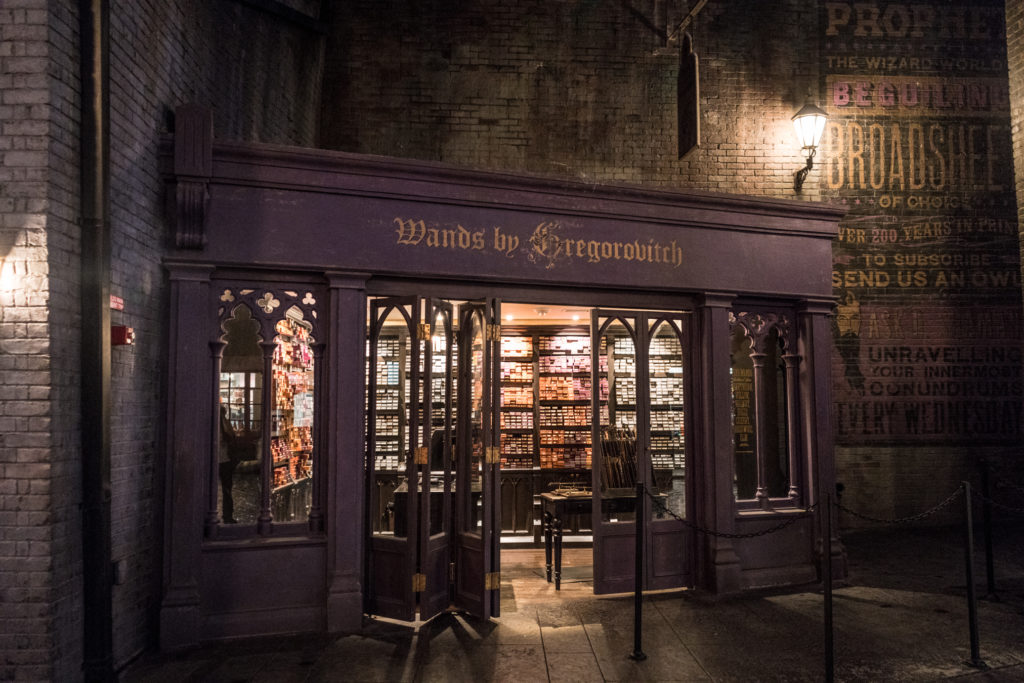 What is Wands by Gregorovitch?
A rival to the ever-popular Ollivanders Wand Shop, Wands by Gregorovitch offers a smaller and simpler location to purchase the perfect wand. Although less grand in size and presentation, this store is still loaded with a wide variety of Wizarding World wands, and is a great alternative to Ollivanders when crowds are high.
Where is Wands by Gregorovitch located?
In The Wizarding World of Harry Potter – Diagon Alley, which is in Universal Studios Florida.
What is the atmosphere of Wands by Gregorovitch like?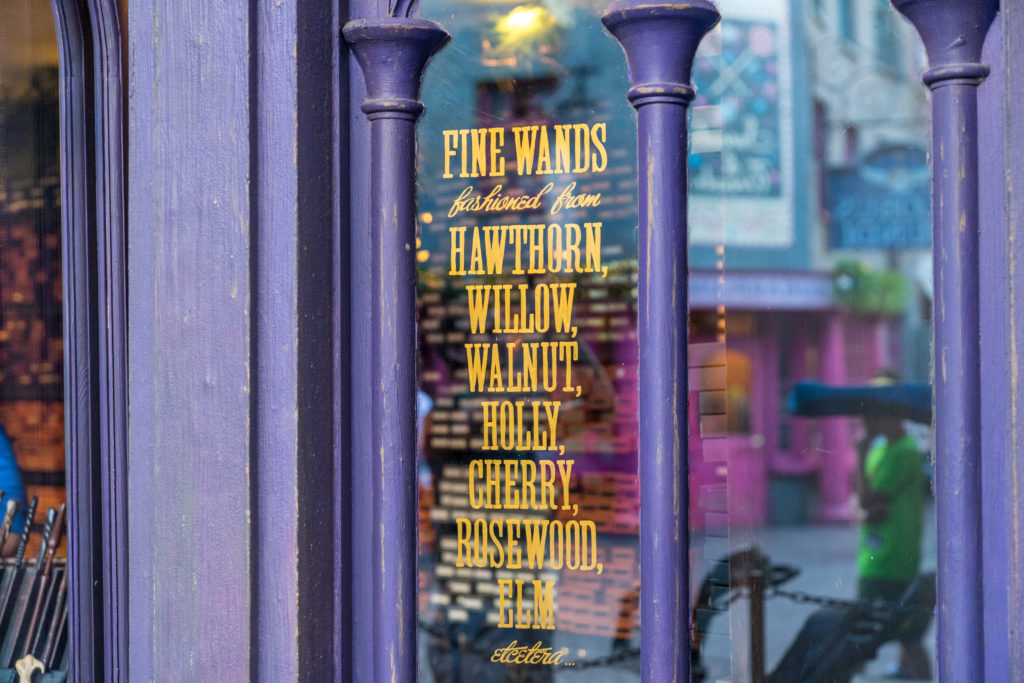 This shop has a similar feel to Ollivanders – just on a much tinier scale. It blends right in with the rest of Diagon Alley's classic, whimsical style, and includes walls of wands stacked precariously from floor to ceiling. However, in contrast to Ollivanders, there is not much exploration to be had here, as the venue is more of a "walk up and order" type of shopping experience than an interactive one. Essentially, it serves as a quick-service option for wand purchasing while providing an immersive (albeit somewhat limited) atmosphere.
What merchandise is sold at Wands by Gregorovitch?
Exactly as the name of the store suggests, you'll find just one category of merchandise here – wands! While a slightly downsized assortment of wands are available here in comparison to the massive selection at Ollivanders, you will still find many interactive models, as well as replicas of popular character wands. For rarer wand types, you may need to hop over to the larger shop down the alley.
What was Wands by Gregorovitch's opening date?
July 8, 2014
Wands by Gregorovitch – OI fun fact
In the Harry Potter book series, Gregorovitch is known for supplying Viktor Krum – a Bulgarian Quidditch player and Triwizard Champion – with his wand.
Wands by Gregorovitch – photo gallery
Real guest reviews of Wands by Gregorovitch
Orlando Informer
Average rating:
0 reviews
Do you have a question about the information on this page, would like to provide feedback, or did you spot an inaccuracy? Please let us know by posting in our
Orlando Informer Community
on Facebook.