Skip to: Overview | Location | Merchandise | Fun fact | Guest reviews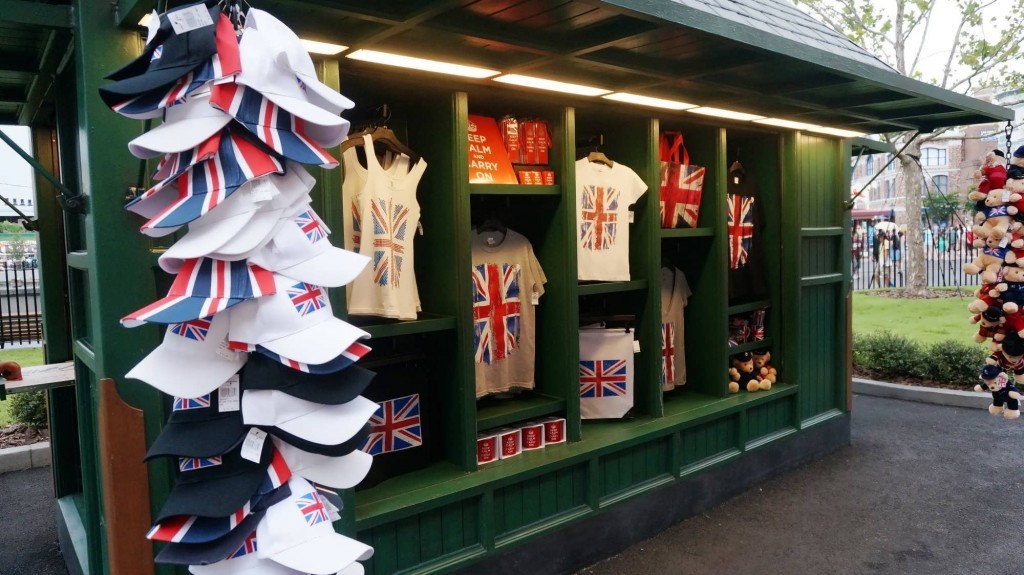 What is the London taxi hut store?
In keeping with the London theming that disguises the entrance to the wizarding streets of Diagon Alley, the London waterfront has its very own English souvenir shop, with plenty of goodies featuring the British flag, English sayings, and other fun gifts.
Where is the London Taxi Hut store located?
In The Wizarding World of Harry Potter – Diagon Alley, which is in Universal Studios Florida.
What merchandise is sold at the London Taxi Hut store?
As you'd find at any real London souvenir shop, the London taxi hut store carries a wide variety of merchandise with the Union Jack, from t-shirts to mugs, tote bags, keychains, and more. When you shop here, you'll also find that ubiquitous World War II slogan urging the muggles to "keep calm and carry on," and adorable teddy bears in British costumes.
What was the London taxi hut store's opening date?
July 8, 2014
The London taxi hut store – OI fun fact
Both the London taxi hut store and food stall are modeled on the green "cabmen's shelters" built in England in the late 1800s, where hungry hackney carriage drivers could stop to grab a drink and a warm meal while on the job.
The London Taxi Hut store – real guest reviews
Orlando Informer
Average rating:
0 reviews
Do you have a question about the information on this page, would like to provide feedback, or did you spot an inaccuracy? Please let us know by posting in our
Orlando Informer Community
on Facebook.