Skip to: Overview | Location | Merchandise | Fun facts | Guest reviews
What is Borgin and Burkes?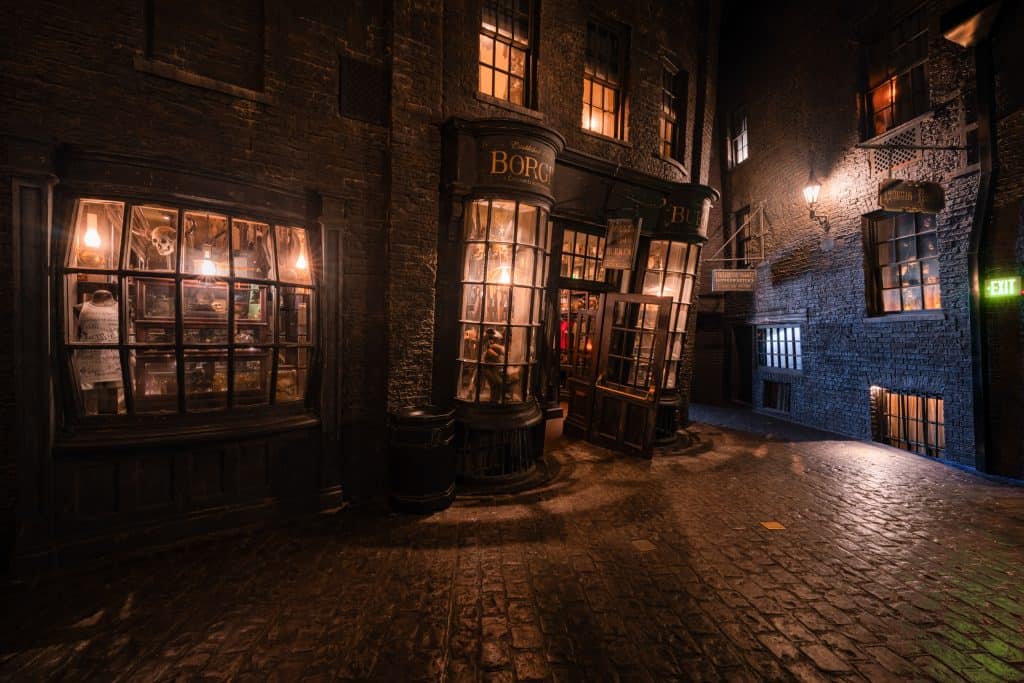 Nestled within the shadows of Knockturn Alley is a shop home to an unsettling collection of dark oddities and curiosities from the wizarding world. This eerie establishment beckons not only witches and wizards dabbling in the dark arts but also curious Muggles who dare to cross its threshold.
Borgin and Burkes, a name well-known to fans of both the films and books, served as a pivotal setting frequented by prominent characters, like Draco Malfoy. It was infamous for peddling malevolent objects, notorious for their sinister purposes as they were often wielded against adversaries. Notably, Borgin and Burkes served as the gateway for Malfoy to usher Death Eaters into Hogwarts Castle.  
Where is Borgin and Burkes?
What merchandise is sold at Borgin and Burkes?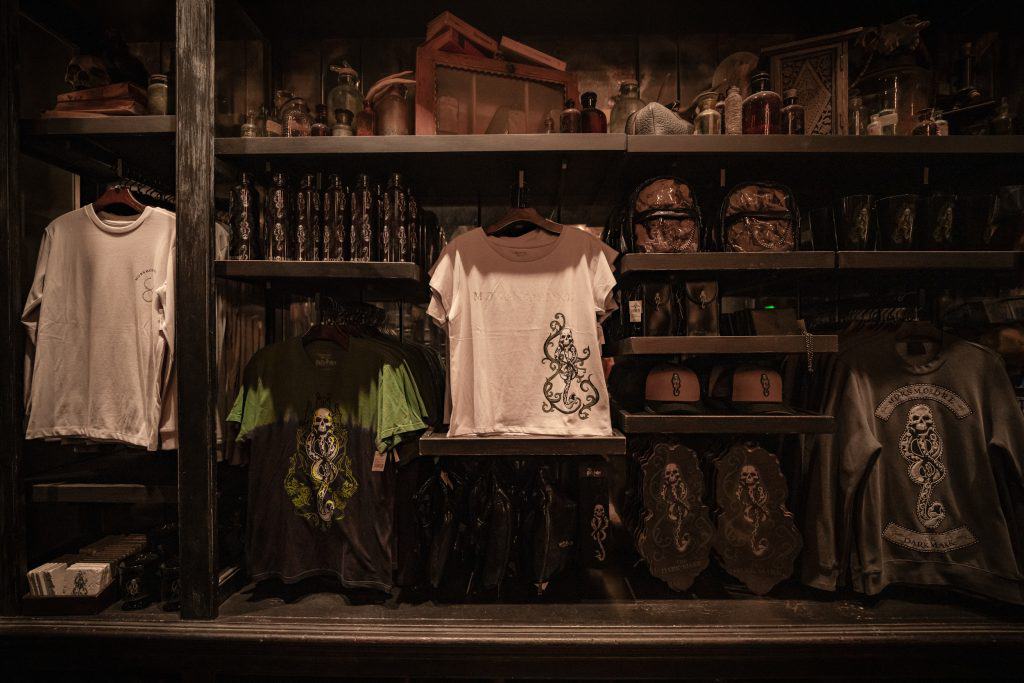 For those who gravitate towards the dark arts, this is an essential destination to acquire your wizarding realm momentos. Within the shadowy aisles of this establishment, a sinister assortment awaits, like Death Eater masks, skulls, collectibles, and apparel that highlight the nefarious side of magic.
What was Borgin and Burkes opening date?
July 8, 2014
Borgin and Burkes – OI fun facts
Draco Malfoy would test the Vanishing Cabinet in the Room of Requirement by sending live birds to its twin housed in Borgin and Burkes. Listen closely to the Vanishing Cabinet in the back corner of this shop to hear a bird chirping behind its doors.
In an attempt to kidnap Harry Potter, Barty Crouch Jr. imprisoned Alastor "Mad-Eye" Moody, the new Defense Against the Dark Arts professor, and disguised himself to get closer to the boy who lived. The chest that held Moody captive now lies within the mysterious confines of Borgin and Burkes.
Look up to the second level of Borgin and Burkes to find various wizarding world objects. In fact, 90% of these are props and set dressings from the Harry Potter films.
Borgin and Burkes – photo gallery
Borgin and Burkes – real guest reviews
Orlando Informer
Average rating:
0 reviews
Do you have a question about the information on this page or would you like to provide feedback? Please let us know by posting in our
Orlando Informer Community
on Facebook.