On this page, you'll find our up-to-date one-stop shop for everything that is currently happening at Universal Studios Florida, Islands of Adventure, Volcano Bay, and all of Universal Orlando Resort! (Yeah, this is a good page to bookmark.)
By the way, we're very happy to let you know that this is just one page out of over 300 we have in our next-generation encyclopedia of obsessively-updated Universal Orlando vacation-planning info.
Want even more updates? Sign up for our free newsletter, join our community in our Facebook group, or join us on any of these social networks:
Facebook | Twitter | Instagram | YouTube
Skip to: Promotions | Events | USF | IOA | VB | EU | CityWalk | Hotels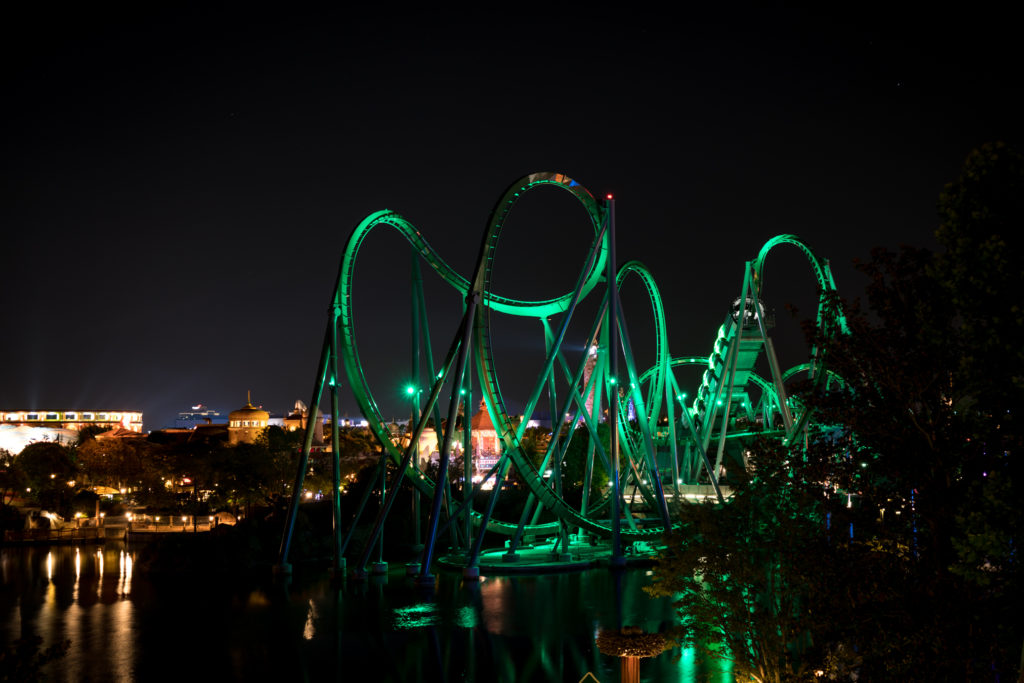 Live tweeting and Facebook livestreaming from Universal Orlando
We visit Universal multiple times every month to bring our fans live in-park photo and video updates direct from Universal Studios Florida, Islands of Adventure, Volcano Bay, and CityWalk! To see all of our photo updates as they happen, we invite you to follow us on Twitter.
We also do Facebook livestreaming from in-park, as well, both on our page and in our community. To be a part of these broadcasts, like our Facebook page here and join our private community here.
Current Ride Closures
Universal's Islands of Adventure
Universal Studios Florida
January 7, 2022 – Late Summer 2022
Revenge Of The Mummy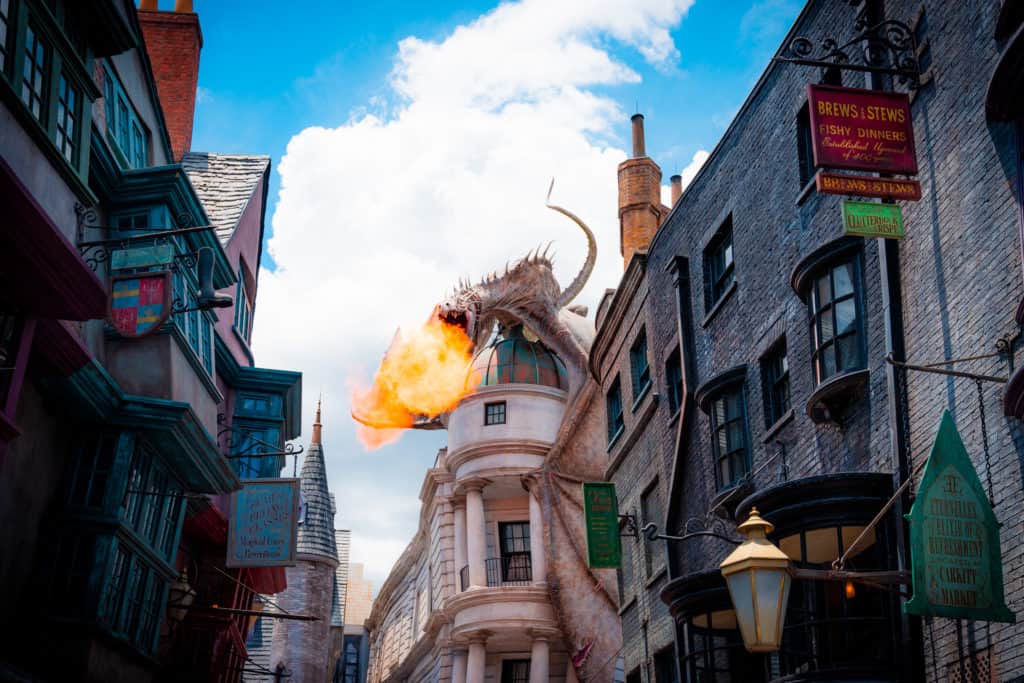 Current promotions and resort-wide changes
New Tribute Store
Universal Studios Monsters: A Tribute to the Creatures of the Night is the one of the newest additions in Universal Studios Florida. Sahara Traders has been completely transformed into an immersive shopping experience. Full of Monster merchandise, life-sized monsters, and movie set-quality props, the newest Tribute Store is a must-see. Check here for more information and a gallery tour of the inside.
Revenge of the Mummy: The Ride Closed for Maintenance
One of the most popular rides in the park, Revenge of the Mummy: The Ride is now closed for several months to get some much-needed maintenance and attention. The attraction is scheduled to re-open to guests in summer 2022.
Shrek 4-D Permanently Closed
After 18 years of entertaining guests with cheesy puns, classic jokes, and raunchy humor, Shrek 4-D officially closed its doors at the end of the day on January 9, 2022. The attraction welcomed millions of guests during its tenure, and the announcement of its closure was met with heartbreak. On January 10, 2022 construction walls were built up around the previous location of Shrek 4-D, and although no official announcement has been made, the Minion cartoons on the walls prove to be an indication of what's to come.
Curious George Goes to Town Reopens
The popular kid-friendly area of Universal Studios Florida has reopened to the delight of guests and families with young theme-park visitors. The area features plenty of places for youngsters to play, including a ball pit and a water blaster. Guests are thrilled to see this play area return after it being closed for well over a year.
Bend the Bao
Universal's newest eatery, in the former CityWalk location of Fusion Bistro Sushi & Sake Bar, opened on June 15 with a crazy menu of fusion bao buns. We have the full rundown on both the OI Blog and over at the Universal Center.
Jurassic World VelociCoaster
After a years-long wait of watching construction, raptor statue installation, and ride testing, the big day finally arrived – Jurassic World VelociCoaster is officially open! You can read our full review on the blog.
Updated COVID-19 health precautions
In an attempt to keep abreast of the latest CDC guidelines – and in an effort to get a little "closer to normal" – Universal has been continually revising its health and safety precautions across its resort. For now, face masks are no longer required for fully vaccinated guests in queues and indoors. Guests who are not fully vaccinated are highly encouraged to wear masks.
For a thorough primer of what to expect, you can check out our visiting Universal Orlando during the pandemic guide.
Epic Universe
Universal's newest theme park, Epic Universe, is back on track! After originally being announced in August 2019, all construction was halted in July 2020 thanks to the coronavirus pandemic – but, on March 3, 2021, Universal was happy to reveal that it was starting everything back up. Although it'll take the next several months for the process to get back to where it was at the beginning of 2020, it's still good news – and an even better indicator of where businesses think our economy will be as we finally start to look past COVID-19.
To learn even more, you can read the big announcement or do a deep dive into Epic Universe in our complete guide. Universal Orlando's fourth park is currently expected to open in summer 2025.
Early Park Admission
The Universal Studios Florida attraction that opens up alongside The Wizarding World of Harry Potter for Early Park Admission is now Despicable Me Minion Mayhem (at previous times, it was either Revenge of the Mummy or Fast & Furious – Supercharged). Over at Islands of Adventure, The Wizarding World of Harry Potter also opens up for EPA. Outside of that, it's Jurassic World VelociCoaster.
Upcoming annual events and special celebrations
Halloween Horror Nights 2022
Mark your calendars! Halloween Horror Nights 2022 will return on September 2 and run select nights through October 31. 10 houses, 5 scare zones, and 2 live shows are set to return for a record-breaking 43 nights! It's never too early to start panicking for the nation's premier Halloween event: Halloween Horror Nights 2022 – especially considering that 2020's outing was cancelled due to the COVID-19 pandemic. Check out everything there is to know here.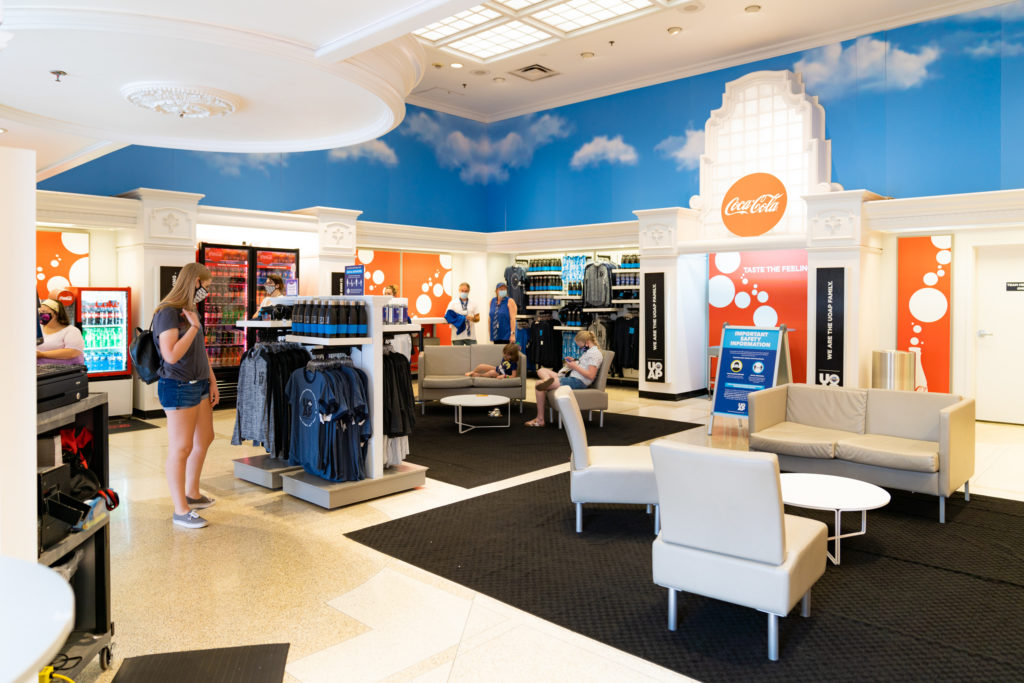 Universal Studios Florida
The Bourne Stuntacular – Universal Orlando's new stunt show opened on June 30, 2020! You can get our overview of the attraction here and read our review here.
TODAY Cafe – set foot on the set where The TODAY Show is filmed and chow down on a smorgasbord of delicious food and drink options, including an exclusive coffee blend, pastries, lattes, beer and wine, and a host of other New York-inspired dishes. You can read all about it over on the OI Blog.
Annual passholders' lounge – in November 2018, Universal unveiled a new hang-out spot exclusively for its annual passholders. You can find it in Studio Styles in the Hollywood section of Universal Studios Florida, near Schwab's Pharmacy; here, you can purchase exclusive merchandise and drinks (such as from the Arctic Coke Cooler, which crystalizes Coca-Cola beverages), relax while your phone or tablet recharges, and take advantage of some concierge services.
Originally, Universal announced that this would be a limited-time affair, but, first, it kept pushing back the lounge's closure date, and, now, it's dropped such verbiage altogether – it would seem that the annual passholders' lair is here to stay indefinitely.
The UOAP Lounge's hours are, usually, from 11:00 am to 4:00 pm daily, though you'll want to double-check on the day of your arrival.
The list above is only a summary of the current ride refurbishments, openings, and closings at Universal Studios Florida. For a complete list of the park's attractions, scroll to the bottom of this page or visit the OI Universal Center table of contents.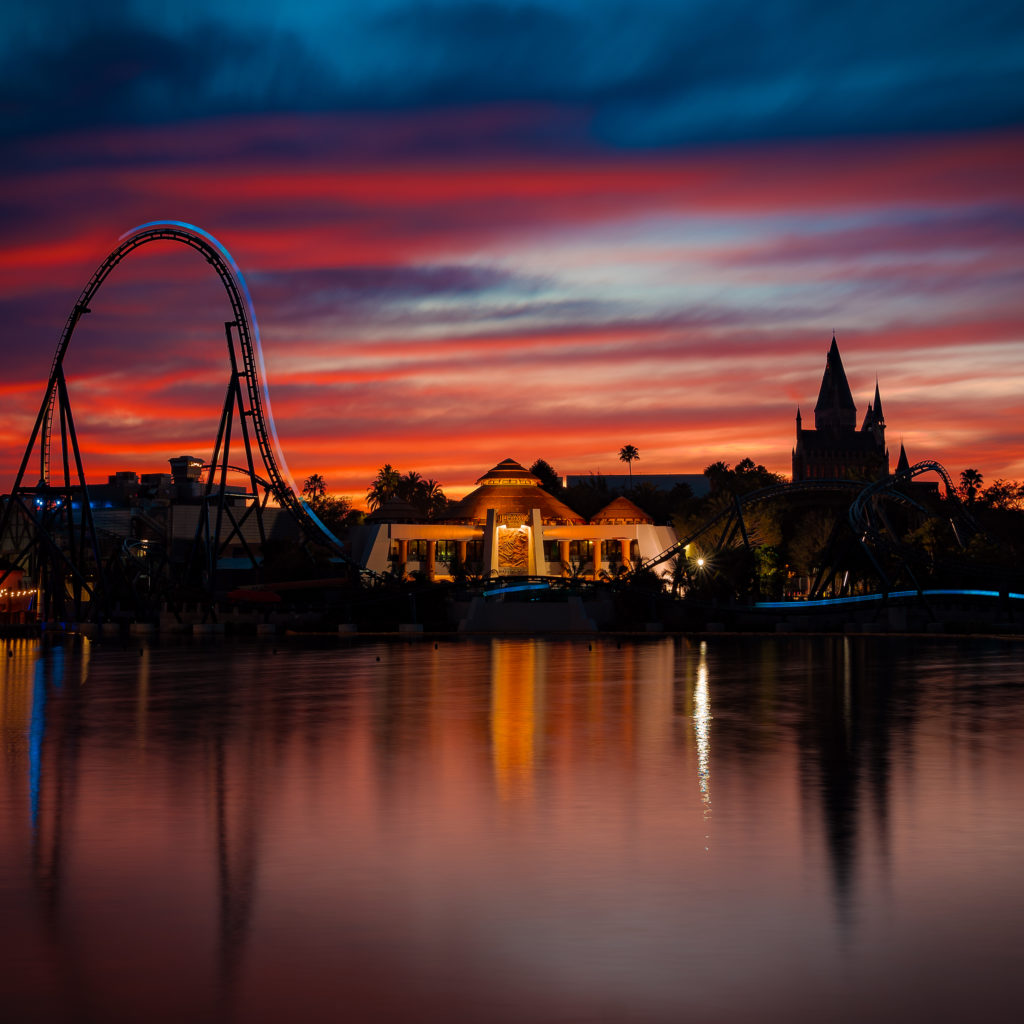 Islands of Adventure
Jurassic World VelociCoaster – the apex predator of roller coasters has arrived! Get the complete rundown here.
Hagrid's Magical Creatures Motorbike Adventure – find out everything there is to know about the newest Harry Potter ride over on our guide page.
Dark Arts at Hogwarts Castle – the third Wizarding World projection-mapping show (in as many years) debuted in fall 2019. Read about your walk on the dark side with Lord Voldemort and all of his loyal followers in our big article.
The list above is only a summary of the current ride refurbishments, openings, and closings at Islands of Adventure. For a complete list of the park's attractions, scroll to the bottom of this page or visit the OI Universal Center table of contents.
Volcano Bay
Park closure – Universal's water theme park reopened on February 27, 2021, after a nearly-four-month-long closure. We wrote about our experiences visiting on that first day right here.
Express Pass changes – there are now two types of Express Passes that are available at Volcano Bay. The basic level covers seven rides (Krakatau Aqua Coaster, Punga Racers, Taniwha Tubes, and the two double-headers of Honu ika Moana and Maku Puihi), while the new premium version adds in four additional attractions (Ko'okiri Body Plunge, Kala & Tai Nui Serpentine Body Slides, and the double Ohyah & Ohno Drop Slides).
Pricing depends on the day (such as $50 for basic and $80 for premium, as just one example), and the passes can only be obtained in the park. For more, see our Volcano Bay tickets and Express Pass pages.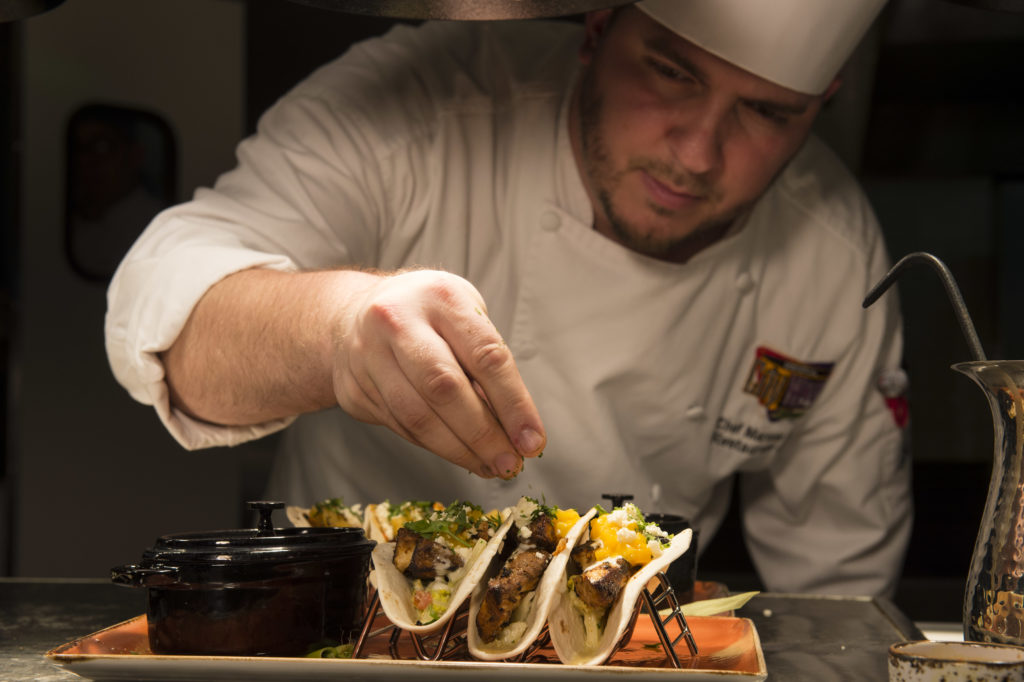 CityWalk
Store change-ups – Fresh Produce, an apparel shop, closed on December 23, 2019. Three others followed it in the subsequent months: The Island Clothing Co. on January 15, 2020, Fossil on February 23, and P!Q on February 25. All four made way for the new Universal Studios Store; the old venue, meanwhile, was transformed into the new Legacy Store.
Bigfire – CityWalk's newest restaurant, which replaces Emeril's, opened on June 26, 2019. Bigfire cooks all of its food on a giant wood-fire grill in the center of the venue, using different types of wood to bring out different smoky flavors. You can get all the details over in the OI Universal Center.
CityWalk's movie theater – AMC Universal Cineplex 20 with IMAX shut down on Friday, September 14, 2018 and reopened just a few days afterwards as Universal Cinemark, though the process to transition/upgrade each of the theater's 20 auditoriums continued on for the next several months. You can read more on our movie theater page.
Looking for CityWalk events? They are included in our events section near the top of the page — skip up there.
For more information about Universal CityWalk, scroll to the bottom of this page or visit the OI Universal Center table of contents.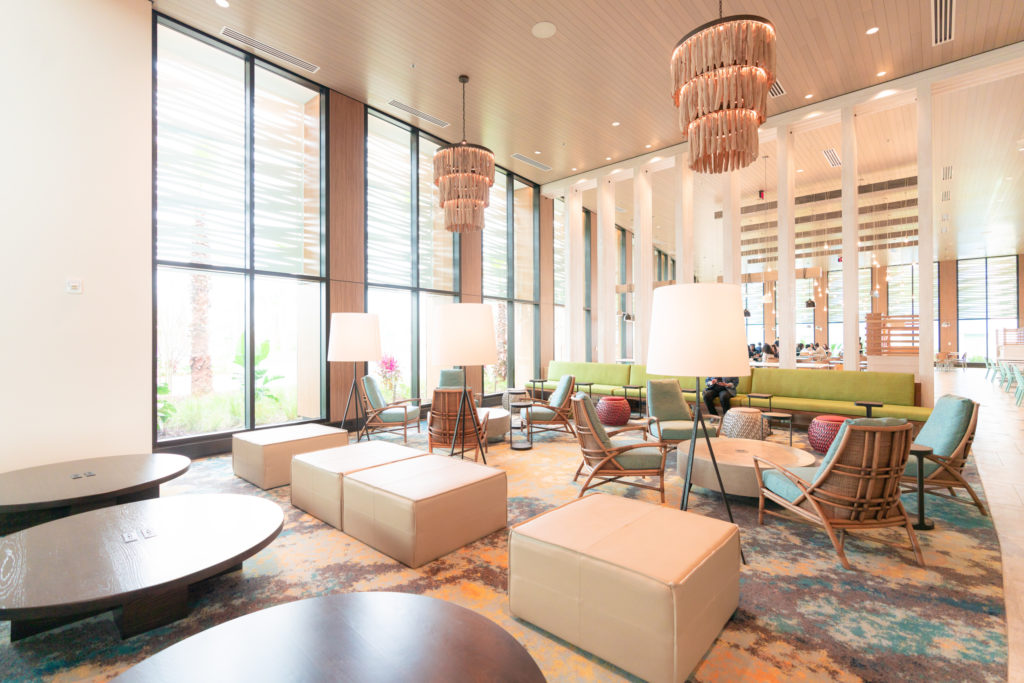 Universal Orlando's hotels
Endless Summer Resort – Dockside Inn and Suites – the second half of Universal's new hotel complex was initially delayed thanks to COVID-19, but finally had its grand opening on December 15, 2020. (Just for the record, its debut was originally scheduled for March 17, 2020.) You can learn more about the eighth property at Universal Orlando here.
Endless Summer Resort – Surfside Inn and Suites – the other half of Endless Summer Resort opened on June 27, 2019. You can learn all about the hotel here.
Epic Universe
Epic Universe, Universal's newest theme park, was announced in August 2019, indefinitely delayed a year later (thanks to the ongoing COVID-19 pandemic), and put back on track in March 2021. Find out everything there is to know about the park's past and future over in the Universal Center
Looking for hotel events? They are included in our events section near the top of the page — skip up there.
The list above is only a summary of the current projects relating to the Loews hotels at Universal Orlando. For complete details about these properties, check out the links below or visit the OI Universal Center table of contents.
Do you have a question about the information on this page, would like to provide feedback, or did you spot an inaccuracy? Please let us know by posting in our
Orlando Informer Community
on Facebook.
See everything else you've been missing
Overview and Introduction:
These guide pages will give you the inside scoop on how to get the most out of your vacation to Universal Orlando Resort. From internet access to mobile food ordering, all your questions can be answered here. Perusing these pages now will save you countless hours later, allowing you to spend more time on what's important – your trip!
With Diagon Alley and Hogsmeade Village, Universal Orlando changed the game for what it meant to be immersed in a theme park. These guide pages will cover our best insider tips on getting the most out of your visit to the Wizarding World.
There's more to do than just rollercoasters! The following guide pages provide information on annual events at Universal Orlando Resort. Check here periodically for updates and news.
We combined our years of expertise and insider experience to build the best touring plans for you so you don't have to! Whether you're staying one day, or all week, we've got you covered!
Universal Studios boasts The Wizarding World of Harry Potter – Diagon Alley, Men in Black, Springfield, U.S.A, and more. Use these guide pages to help plan your ultimate vacation.
Islands of Adventure features lands such as Seuss Landing, Jurassic Park, and The Wizarding World of Harry Potter – Hogsmeade Village. That means you can ride The Cat in the Hat, come face to face with dinosaurs, and attend Hagrid's magical creatures lesson. These pages contain great insider tips and tricks to make sure you have a great vacation.
The water theme park at Universal Studios, Volcano Bay takes your vacation to a whole new level of relaxation and excitement – all in the same day! Go with the flow in a raft, or climb to the top of Krakatau volcano just to slide back down again! But whatever you do – use our guide pages to plan your day at Volcano Bay and maximize your trip.
Park-wide tips
Epic Universe will be Universal Orlando Resorts' biggest park, housing three major intellectual properties: DreamWorks Animation, Illumination, and Nintendo.
These guide pages will walk you through everything you need to know about Universal City Walk and all you can find there! With formal dining options, to-go pizza, and even a tattoos parlor, you'll find what you need (and more) at City Walk.
Universal Orlando Resort boasts eight hotels, and each has something the others don't! Use these guide pages to read about each one and decide which is best for you and your family on your unforgettable vacation.
Unfortunately, even good things must come to an end. Universal Orlando Resort opened more than 20 years ago, and in their journey to keep things fresh and updated, sacrifices had to be made along the way! Use these guide pages to read up on the attractions of days gone by.
Universal Studios Florida
Islands of Adventure
Resort-wide
CityWalk
Annual events
When we say that Orlando Informer is the world's leading resource for Universal Orlando vacation planning, we're not just blowin' smoke. Start your journey through our knowledge by following any link below.