Skip to: Overview | Location | What can I mail? | Merchandise | Fun facts | Guest reviews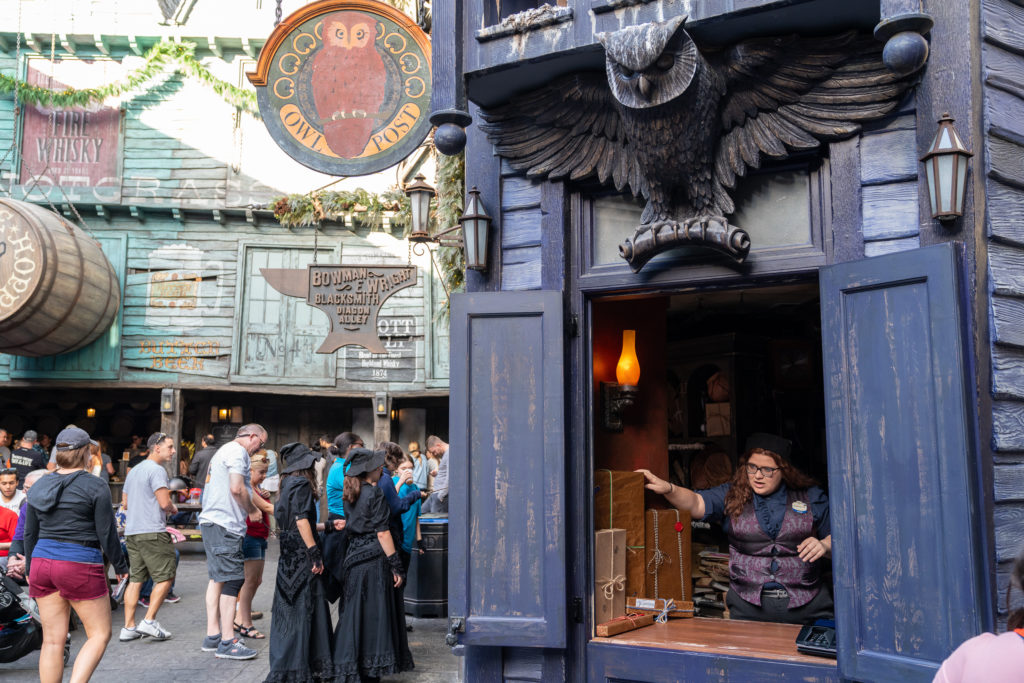 What is the Owl Post?
In both the Harry Potter books and films, the Owl Post is the bird-led parcel delivery that witches and wizards use to send one another mail. When it comes to Universal Orlando Resort, it's a little kiosk at which guests can mail their Wizarding World purchases back to their homes in some pretty handsome packaging that is also (lightly) customizable.
Where is the Owl Post located?
In The Wizarding World of Harry Potter – Diagon Alley, which is in Universal Studios Florida. (Hogsmeade also has an Owl Post of its very own that opened eight years before Diagon Alley's.)
What can I mail through the Owl Post?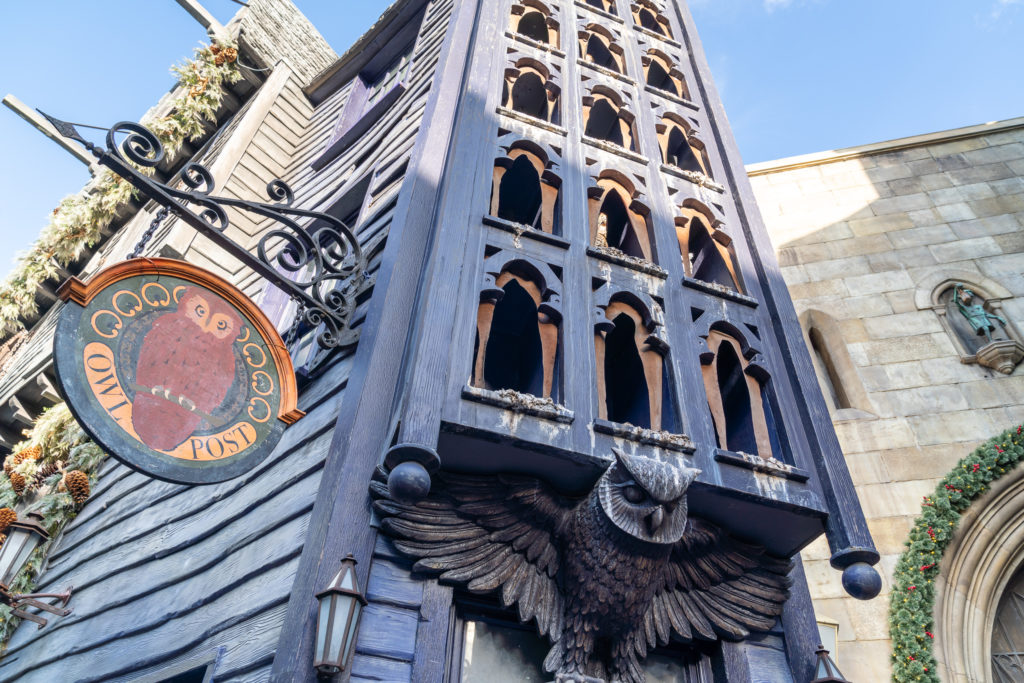 Almost anything from The Wizarding World of Harry Potter (sorry – no muggle items here). With that said, however, there are a few restrictions to keep in mind:
Delivery addresses must be in the US
Not all Harry Potter-related items are eligible – food, brooms, and walking sticks don't make the owl cut
If you're committed to sending a souvenir via owl post, be sure to check if it's eligible beforehand.
What merchandise is sold at the Owl Post?
Although the Owl Post is primarily intended for the shipping of the wizarding merchandise that you've already purchased at all of the other myriad, wonderful stores in Diagon Alley and Hogsmeade, there are still a few other items that you can pick up – and mail! – at the shop, such as postcard packs and Christmas ornaments.
There's a selection of offerings with the mail service, as well. There are two different levels of packaging to send your bundles of joy home in: basic, which includes different (Hogwarts house) colored twine and stamps, and "deluxe," which includes wax paper and a seal. The costs start at $20 and progress up to $25.
What was the Owl Post in Diagon Alley's opening date?
December 7, 2018
Owl Post – OI fun facts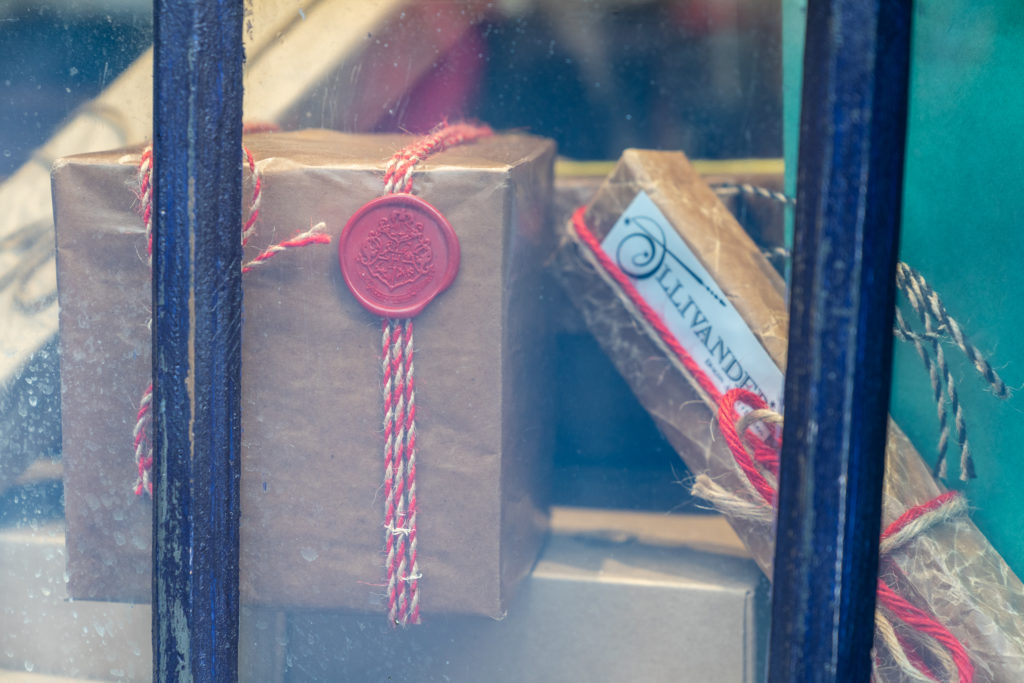 Before the advent of The Wizarding World of Harry Potter – Diagon Alley's Owl Post in December 2018, it was simply a fake storefront called – what else? – the Owl Post; it just featured a faux door instead of the window where customers can now interact with the team members. Interestingly enough, the side window that shows off all the beautiful packaging has been left mostly untouched.
Also, did you leave the Wizarding World and forget to mail your goodies back home? Worry not! The Port of Entry Christmas Shoppe over at the front of Islands of Adventure can provide the same "Owl Post Packaging Services" to you.
Owl Post – photo gallery
Real guest reviews of the Owl Post
Orlando Informer
Average rating:
0 reviews
Do you have a question about the information on this page, would like to provide feedback, or did you spot an inaccuracy? Please let us know by posting in our
Orlando Informer Community
on Facebook.