Skip to: Overview | Location | Hours | Fun fact | Menu | Guest reviews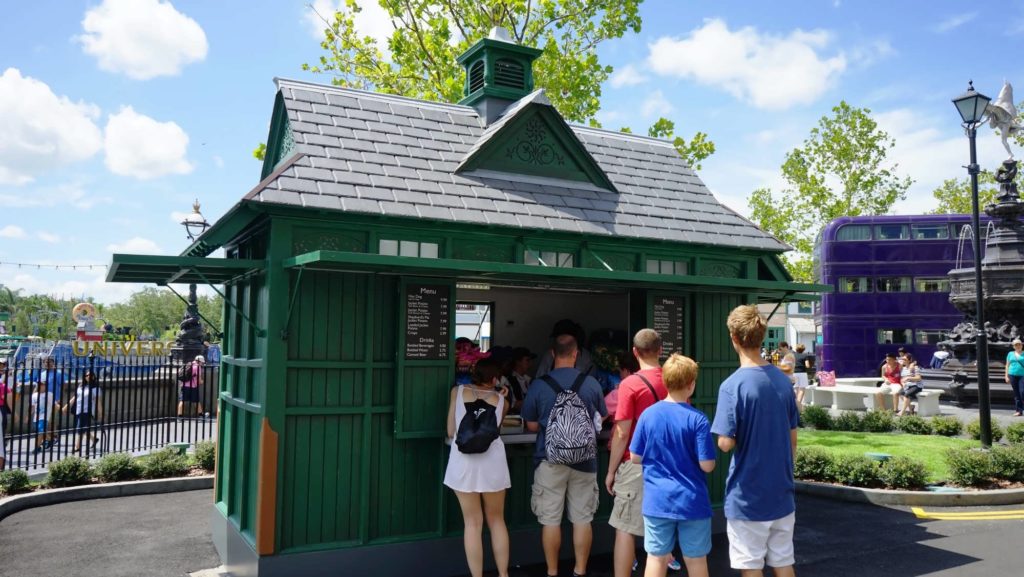 What is the London taxi hut?
If you're looking for a hearty and traditional snack as you explore the London waterfront, stop by the London taxi hut for a jacket potato (known in the US as a baked potato) with all the toppings, or a packet of crisps (also known as potato chips). You'll also find bottled water and sodas, as well as bottled beer. Take a seat on the bench by the Piccadilly fountain for one of the best views over the Universal Studios Florida lagoon, watch guests interact with the characters of the Knight Bus, and then head through the wall into The Wizarding World of Harry Potter – Diagon Alley.
Where is the London taxi hut located?
In The Wizarding World of Harry Potter – Diagon Alley, which is in Universal Studios Florida.
The London taxi hut – hours and reservations
Opening and closing times are subject to change, but you can typically find the London taxi hut open during daily park hours from 11:00 am. Reservations are not required, and mobile ordering is not available.
What was the London taxi hut store's opening date?
July 8, 2014
The London taxi hut – OI fun fact
What may seem like an odd little green hut to American guests will be a familiar sight for those who have lived in or visited London. The London taxi hut is based on real "cabmen's shelters" built in the late 1800s around England, which served as a place for drivers of hackney carriages to drive up and get a drink or a hot meal.
What's on the menu at the London taxi hut?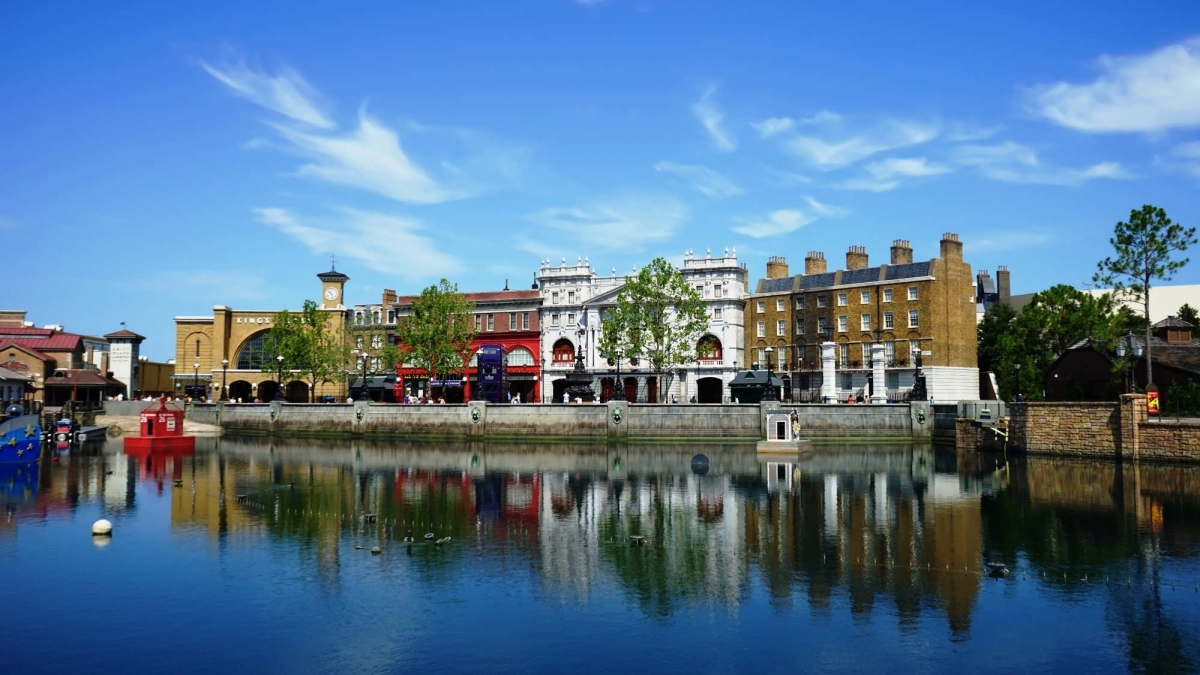 Food
Hot Dog – $13.49
Served with crisps
Jacket Potato with Beans & Cheese – $9.79
Jacket Potato with Broccoli & Cheese – $9.79
Shepherd's Pie Jacket Potato – $9.79
Loaded Jacket Potato – $9.79
Crisps – $3.50
Drinks
Bottled Beverages – $4.79
Bottled Water – $5.00
Bottled Beer – $9.00
The London taxi hut – real guest reviews
Orlando Informer
Average rating:
0 reviews
Do you have a question about the information on this page, would like to provide feedback, or did you spot an inaccuracy? Please let us know by posting in our
Orlando Informer Community
on Facebook.