Skip to: Overview | Location | Atmosphere | Merchandise | Insider Tips | Guest reviews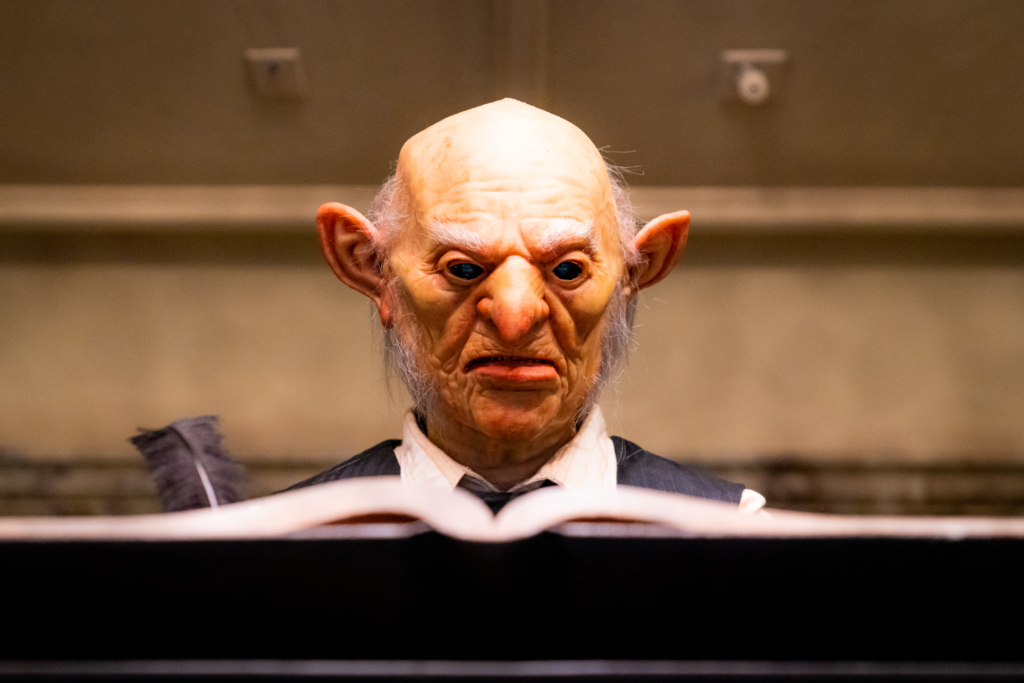 What is Gringotts Money Exchange?
This venue, nestled towards the back of Carkitt Market, allows guests the unique opportunity to swap money in the most magical of ways.
Here, you can exchange your muggle currency for Gringotts bank notes, which can be used throughout the Wizarding World – as well as select locations around both Universal Studios Florida or Islands of Adventure – to purchase snacks and merchandise. The overseeing money exchanger himself is a fully interactive, audio-animatronic goblin that will personally answer any questions you may have. You can also find a small selection of merchandise available for purchase here.
(Note: you do not need to use wizarding money in Diagon Alley; the bank notes are just for souvenirs or to use as gift certificates throughout the parks.)
Where is Gringotts Money Exchange located?
In The Wizarding World of Harry Potter – Diagon Alley, which is in Universal Studios Florida.
What is the atmosphere of Gringotts Money Exchange like?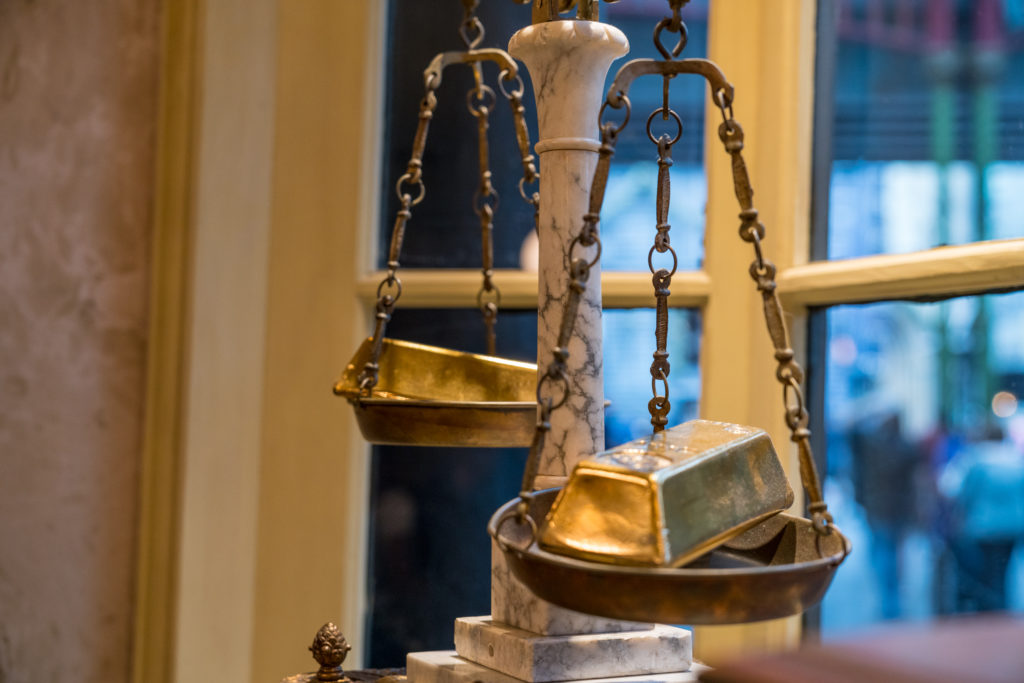 Although small, the interior of this location reflects the stately and splendid nature of Gringotts Bank, decorated from top to bottom with marble and golden accents. A sparkling crystal chandelier hangs down from the center of the ceiling, and the shelves are stacked with gleaming bars of gold. The interactive goblin serves as a centerpiece of sorts, setting a very businesslike tone with his unsmiling face and serious answers, while also creating an atmosphere of entertainment and wonder.
What merchandise is sold at Gringotts Money Exchange?
A rather limited selection of items can actually be purchased here, as the main concept of this location is to operate as a currency exchange – not so much a retail store. However, you will find a rotating variety of gems such as wallets, coin pouches, bags, small figurines, mugs, and pins.
What was Gringotts Money Exchange's opening date?
July 8, 2014
Gringotts Money Exchange – OI insider tips
Gringotts bank notes are only available in $10.00 or $20.00 denominations.
Unused Gringotts bank notes can be transferred back into U.S. currency at Guest Services.
Many (not all) non-Wizarding World venues around Universal Orlando Resort will accept Gringotts bank notes as currency.
Gringotts Money Exchange – photo gallery
Real guest reviews of Gringotts Money Exchange
Orlando Informer
Average rating:
0 reviews
Do you have a question about the information on this page, would like to provide feedback, or did you spot an inaccuracy? Please let us know by posting in our
Orlando Informer Community
on Facebook.