Skip to: Overview | Location | Restrictions | Shops | Fun fact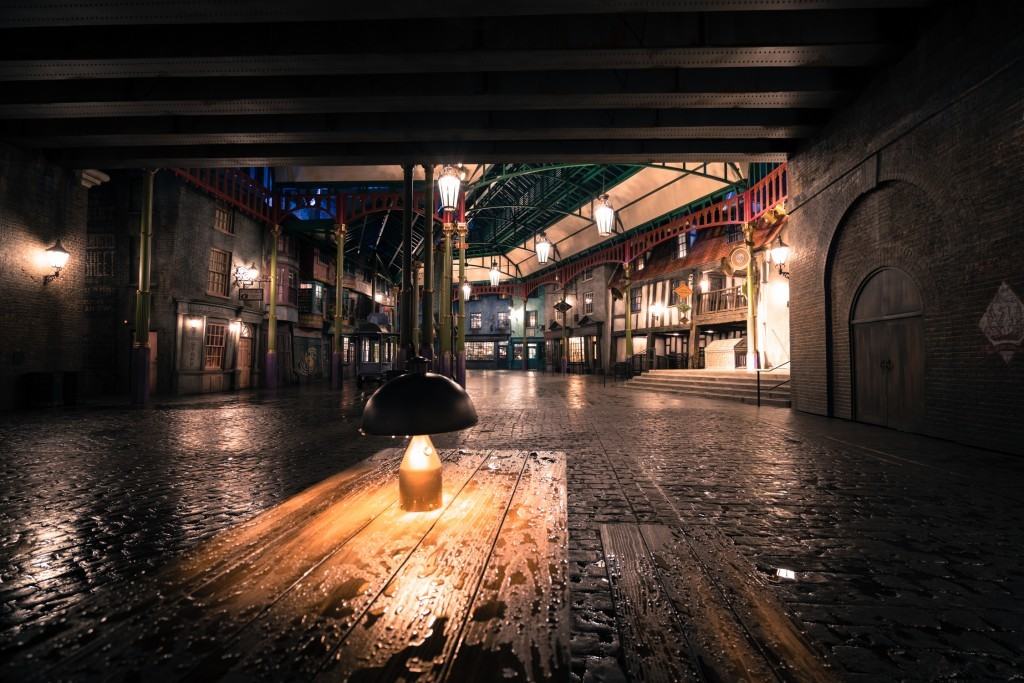 What is Carkitt Market?
While the bulk of Carkitt Market is devoted to the large stage for The Wizarding World of Harry Potter – Diagon Alley's live entertainment, there are still several (and fun!) stops to be made in this covered shopping mall. Oh, and be sure to keep your eyes peeled – some of the best and most inventive facades are located here, replete with some of the most entertaining interactive experiences.
Where is Carkitt Market located?
In The Wizarding World of Harry Potter – Diagon Alley, which is in Universal Studios Florida.
Carkitt Market – height restrictions and other factors
Since this is just a walk-through area of the park, and not an actual attraction, there are absolutely no restrictions of any kind.
Carkitt Market – what you wish you knew before you experienced it
This is an excellent place to grab a drink, sit a spell, and watch a show (or two). Moreover, it is arguably the loveliest part of Diagon Alley when the crowds thin out a bit!
Stores in Carkitt Market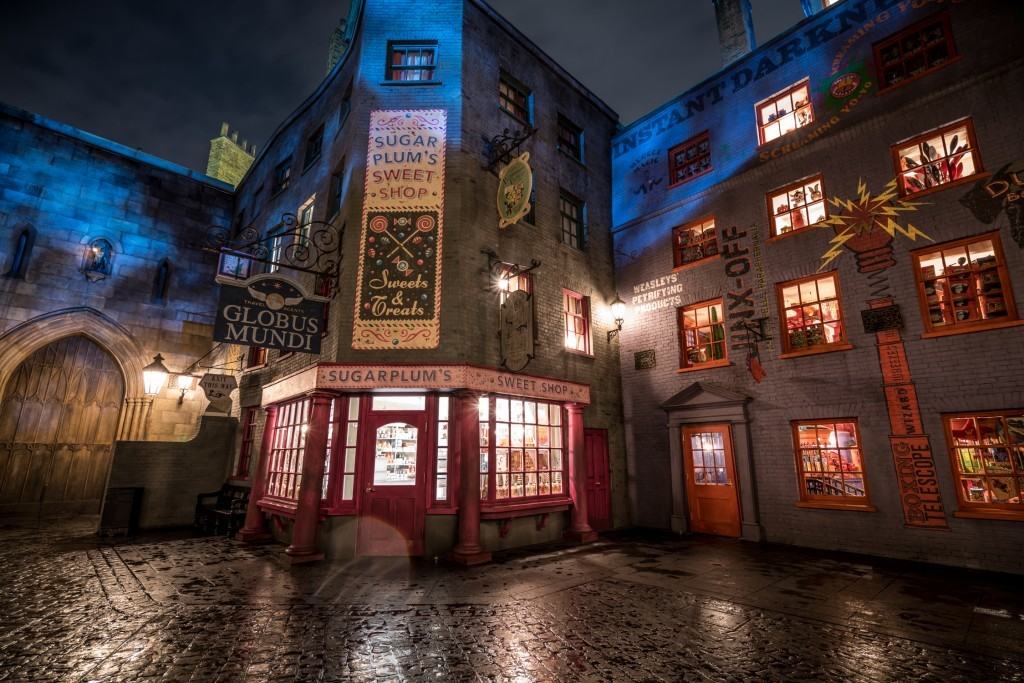 This shop carries a variety of Wizarding World treats, including Bertie Bott's Every-Flavour Beans, Fizzing Whizzbees, Exploding Bonbons, and Love Potions, to name a few. You can also choose from a variety of confections, such as Cauldron Cakes and No-Melt Ice Cream.
Here, you can exchange your worthless muggle money for wizarding banknotes, which can be used anywhere in Universal Studios Florida or Islands of Adventure to purchase snacks and merchandise. The money exchanger himself is a fully interactive audio-animatronic goblin. (Note: you do not need to use wizarding money in Diagon Alley; the bank notes are just for souvenirs or to use as gift certificates throughout the parks.)
This drink stand serves themed beverages that include Butterbeer, Otter's Fizzy Orange Juice, and Peachtree Fizzing Tea. (For more information about these drinks, see our Diagon Alley food & drinks guide.) There's also an outdoor seating area, where you can admire the views and intricate theming of Carkitt Market as you sip.
Wares in this legendary wand maker's shop include a wide assortment of character wand replicas. Think of this as the wand cart over in Hogsmeade — it's a smaller, stripped-down version of Ollivanders, perfect for when you want to get in, purchase your wand, and get out, with no bells or whistles (or lines).
At this kiosk, you can mail your Wizarding World purchases back to your home in themed packaging. Owl Post also sells stationery, quills, seals, and ink, along with an array of owl-related toys and gifts.
Carkitt Market – what you wish you knew before you experienced it
Looking to get out of the Wizarding World of Harry Potter – Diagon Alley? The exit is located here (right next to Sugarplum's Sweet Shop), and it'll take you out through the facade of Wyndham's Theater back on the London waterfront. Unfortunately, no one ever uses this (they either don't know or just want to go back through the main entrance over on Diagon Alley), which makes it a great point of access if you ever want to sneak in or out of the Wizarding World quickly.
What was Carkitt Market's opening date?
July 8, 2014
Carkitt Market – OI fun fact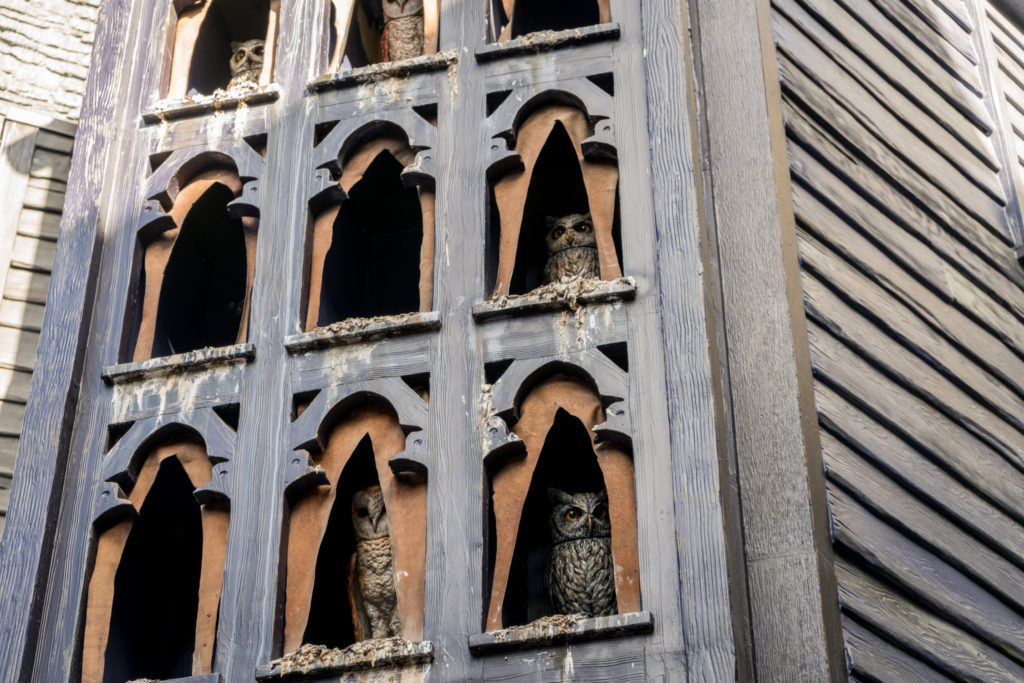 Pay special attention to the owls that can be seen in Owl Post, as they occasionally will turn their heads.
Do you have a question about the information on this page, would like to provide feedback, or did you spot an inaccuracy? Please let us know by posting in our
Orlando Informer Community
on Facebook.