Skip to: Overview | Location | Restrictions | Shops | Fun fact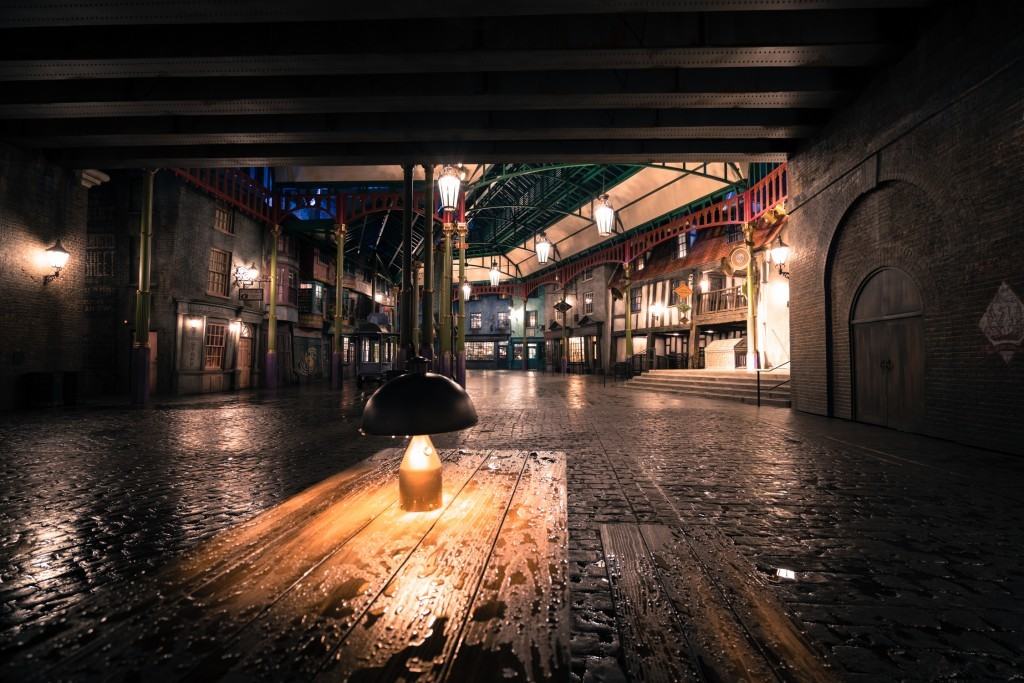 What is Carkitt Market?
While the bulk of Carkitt Market is devoted to the large stage for The Wizarding World of Harry Potter – Diagon Alley's live entertainment, there are still several (and fun!) stops to be made in this covered shopping mall. Oh, and be sure to keep your eyes peeled – some of the best and most inventive facades are located here, replete with some of the most entertaining interactive experiences.
Where is Carkitt Market located?
In The Wizarding World of Harry Potter – Diagon Alley, which is in Universal Studios Florida.
Carkitt Market – height restrictions and other factors
Since this is just a walk-through area of the park, and not an actual attraction, there are absolutely no restrictions of any kind.
Carkitt Market – what you wish you knew before you experienced it
This is an excellent place to grab a drink, sit a spell, and watch a show (or two). Moreover, it is arguably the loveliest part of Diagon Alley when the crowds thin out a bit!
Carkitt Market – list of shops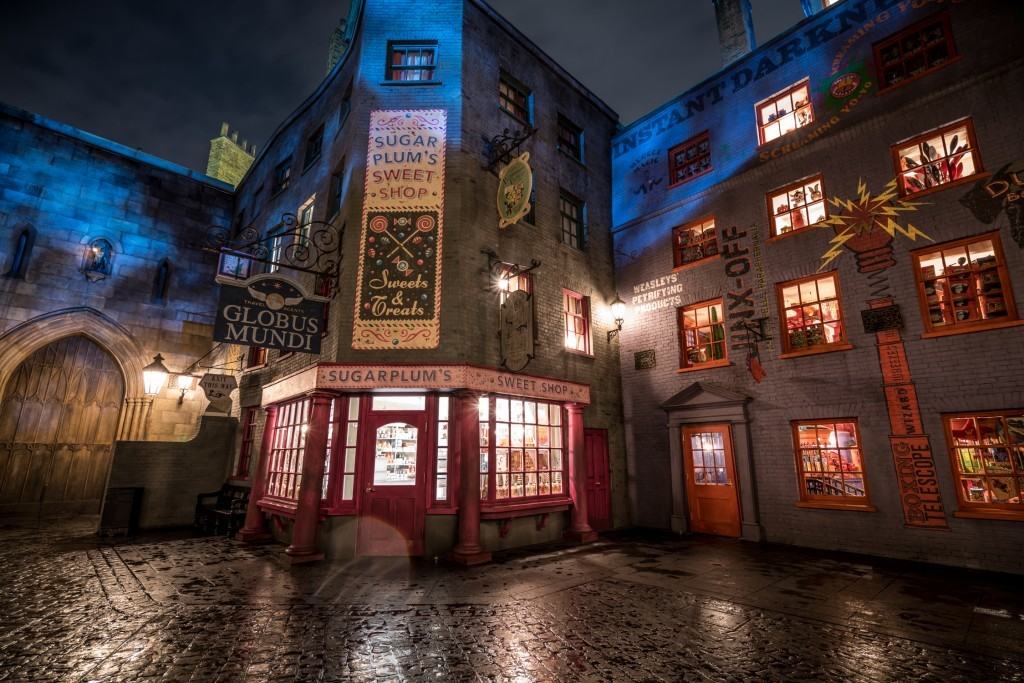 What was Carkitt Market's opening date?
July 8, 2014
Carkitt Market – OI fun facts
Carkitt Market was designed to contain one last magical secret – the exit, which will take you out of The Wizarding World of Harry Potter – Diagon Alley via the Wyndham's Theatre facade back on the London waterfront. Unfortunately, no one ever uses this (they either don't know or just want to go back through the main entrance over on Diagon Alley), which makes it a great point of access if you ever want to sneak in or out of the Wizarding World quickly.
Also, make sure you pay special attention to the owls in this area, who occasionally turn their heads.
Do you have a question about the information on this page, would like to provide feedback, or did you spot an inaccuracy? Please let us know by posting in our
Orlando Informer Community
on Facebook.