Skip to: Overview | Location | Restrictions | Walkthrough | Fun fact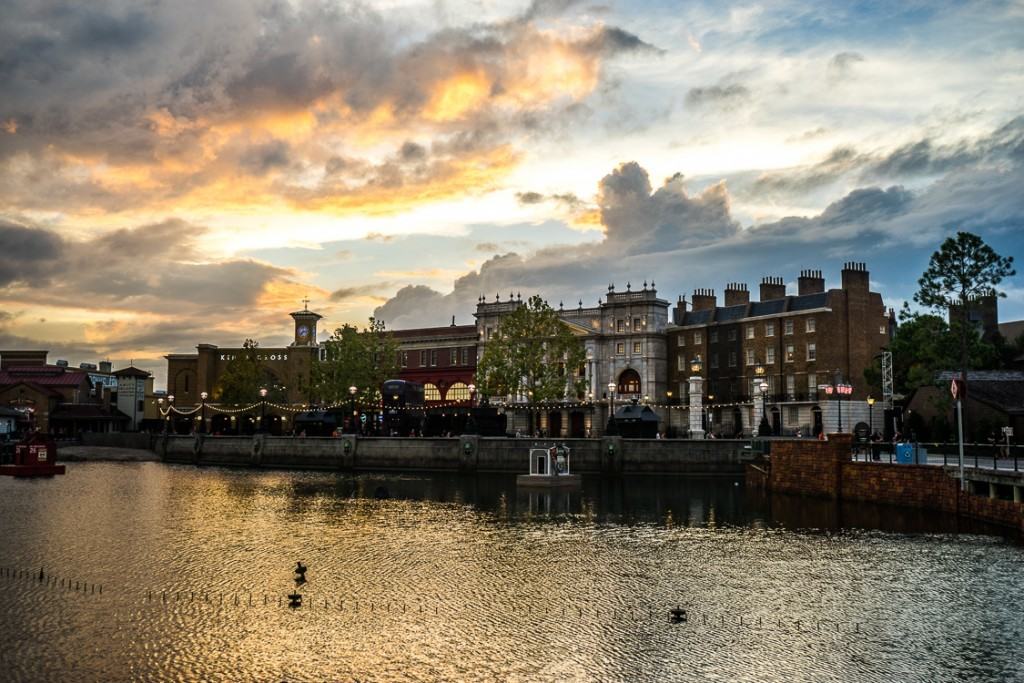 What is the London waterfront?
Although it's easy to think of the London waterfront as just a facade to hide the magically secluded Wizarding World behind it, this area is actually an attraction in and of itself, replete with some of the most beautiful – and authentic! – theming to be seen anywhere in Orlando. When added with photo-ops, live entertainment, food stands, and exclusive merchandise, this is a spot that will take up much more of your time than you thought.
Where is the London waterfront located?
In The Wizarding World of Harry Potter – Diagon Alley, which is in Universal Studios Florida.
London waterfront – height restrictions and other factors
Since this is just a walk-through area of the park, and not an actual attraction, there are absolutely no restrictions of any kind.
London waterfront – what you wish you knew before you experienced it
Just how many Easter eggs there are! From Kreacher the house-elf to phoning the Ministry of Magic, there's more to do in muggle London than just enjoying the peaceful, park-like atmosphere.
Speaking of which…
London waterfront – walkthrough
If it weren't for the plentiful sunshine and the fact that a whole bevy of famous landmarks were parked right atop one another, guests wouldn't be blamed if they thought they had truly set foot in London, England.
A beautiful park, filled with trees and benches, is set between Universal Studios Florida's lagoon and a row of some of the largest and most immaturely detailed facades:
King's Cross Station, where passengers of the Hogwarts Express enter and exit.
Charing Cross Road, home to that muggle contraption called an ATM and The Leaky Cauldron (not an actual entrance).
Leicester Square, where muggles can find the true entrance to Diagon Alley.
Wyndham's Theatre, which contains the Wizarding World's exit (not that anyone ever uses it).
Grimmauld Place, the ancestral (and fictional) home of the Black family from the Harry Potter series.
Number 12 Grimmauld Place is actually home to Diagon Alley's first Easter egg: Kreacher the house-elf peeking out from behind the curtains of a window every few moments.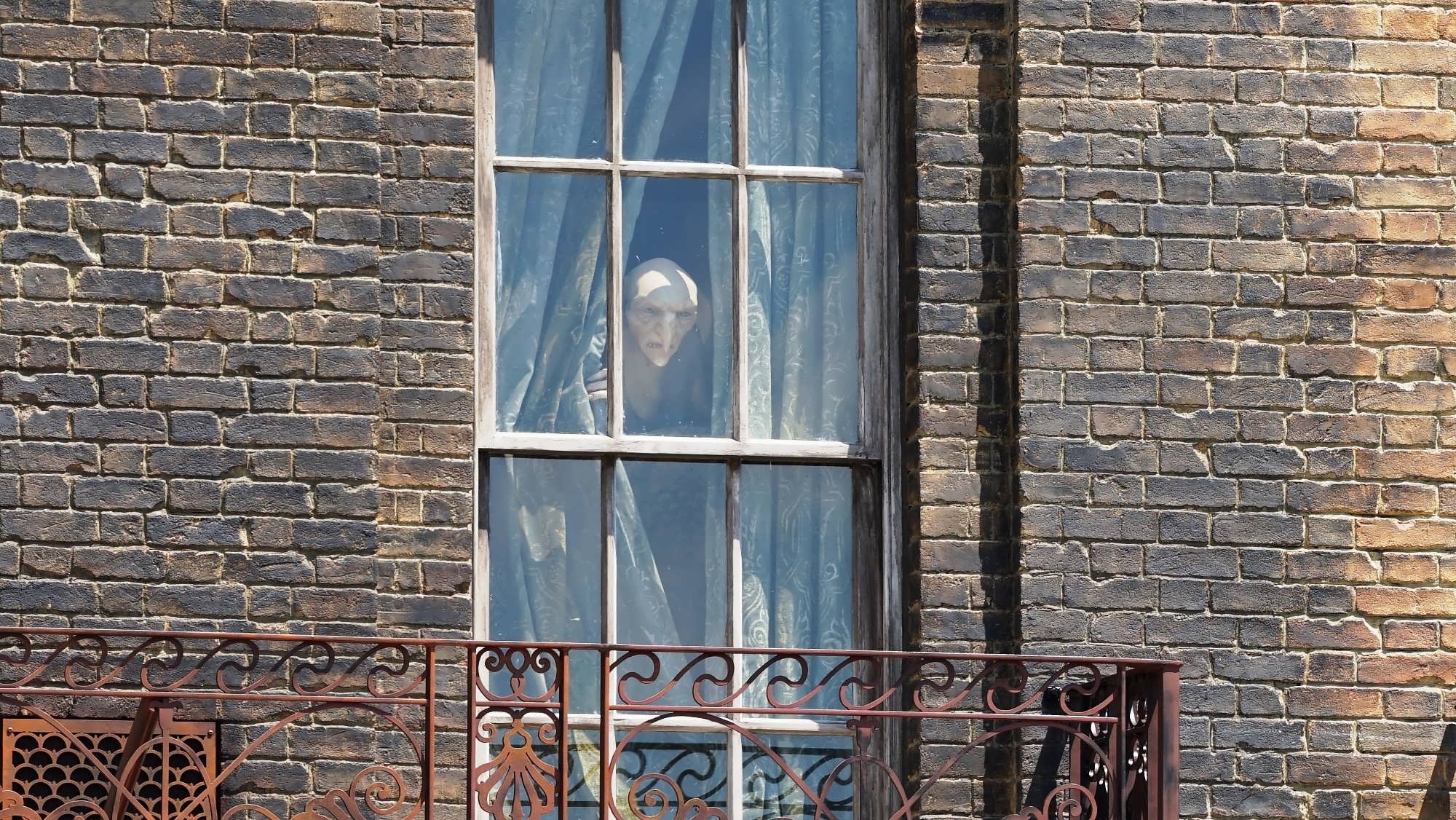 Universal Creative measured each of the real-world buildings to be as exact as possible, though that didn't stop them from making some "theme park" embellishments. All of this is meant to help pull off a rather inventive trick: if passersby didn't already know of Diagon Alley – or just didn't look at their park maps – they'd have no idea anything other than London was supposed to be represented in this section of the park (actually, this does happen, believe it or not).
In the center of the London waterfront is Eros Fountain from Piccadilly Circus and, parked right next to it, a fully detailed Knight Bus prop. Although visitors can't climb aboard it, they can look inside and take pictures of the highly detailed interior, including the chandelier from Harry Potter and the Prisoner of Azkaban. A Conductor is stationed here to take pictures with guests, and the (in)famous Shrunken Head hanging above the dashboard interacts with both him and all the muggles around them.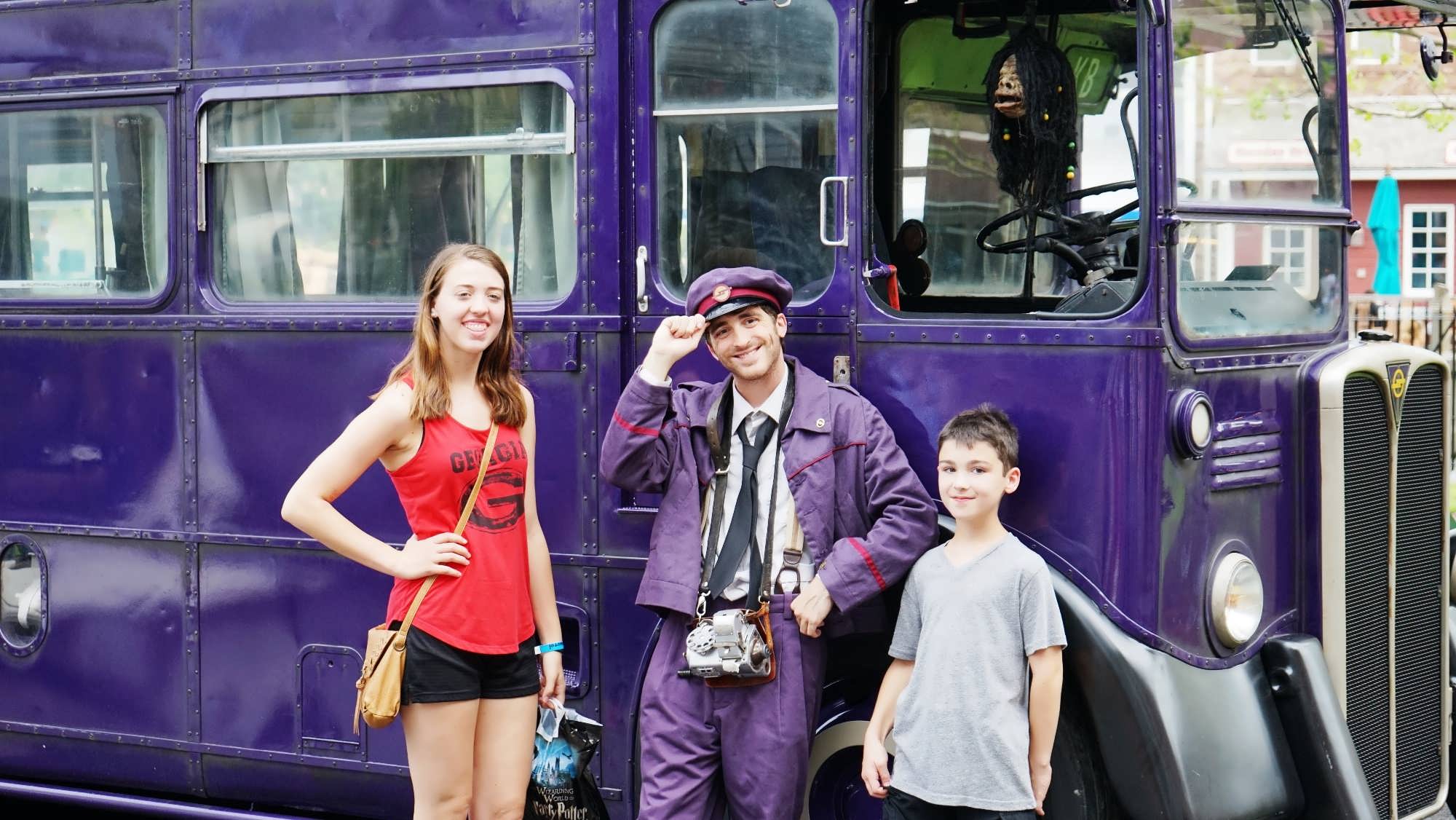 On either end of the park are cabman's shelters (see below), with one selling traditional London food and the other offering British muggle merchandise that's not available anywhere else in the resort.
Finally, as if all this weren't enough, there are street buskers periodically stationed outside (and inside!) of King's Cross Station to greet all the newcomers to the United Kingdom. Playing instruments that range from violins and guitars to saxophones, they draw from a repository of roughly 100 different songs, including Christmas music during the holidays.
What was the London waterfront's opening date?
July 8, 2014
London waterfront – OI fun fact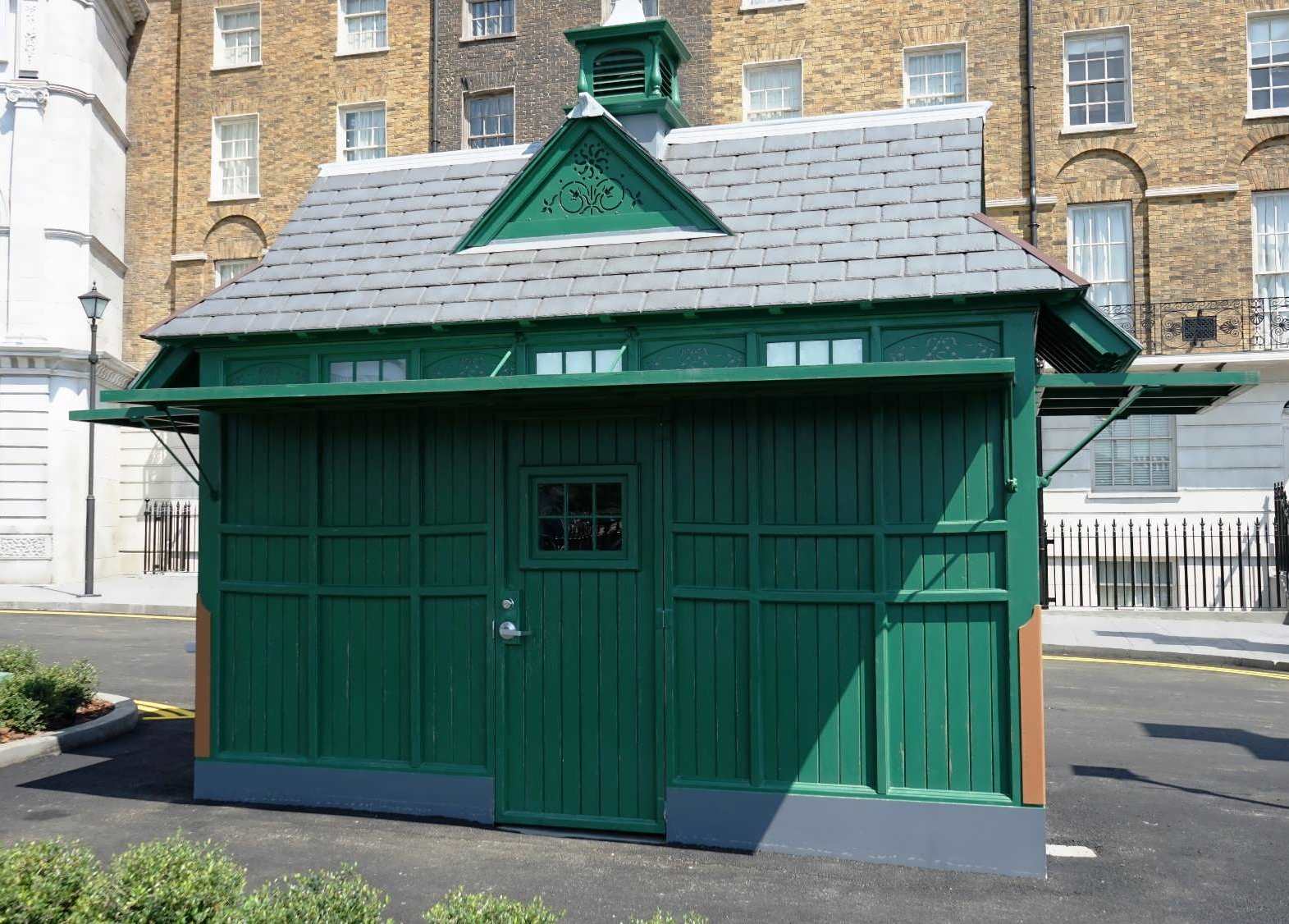 Want to know what those peculiarly British cabmen's shelters are? You should, if only to help make your awe of the London waterfront all the more complete. Luckily for you, we have that explanation right here:
The drivers of hackney carriages (taxis) weren't allowed to leave their vehicles while on the clock, so the Earl of Shaftesbury headed a philanthropic effort called the Cabman's Shelter Fund to create the very first drive-through food stops, offering "good and wholesome refreshments at moderate prices." But because these structures were located on public highways, the police stipulated that they weren't allowed to be any larger than a horse and cart.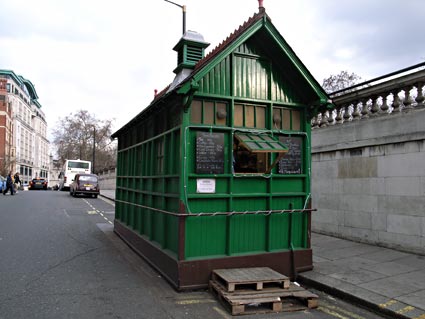 Sixty-one shelters were erected between 1875 and 1914, with only 13 still left standing all throughout London today. If you'd like to take in Florida's homage to this UK vestige (hey – it's like another Easter egg tucked away in the Wizarding World), just be aware that the 19th century rules strictly prohibiting gambling, drinking, and swearing might still be enforced.
London waterfront – photo gallery
Do you have a question about the information on this page, would like to provide feedback, or did you spot an inaccuracy? Please let us know by posting in our
Orlando Informer Community
on Facebook.