If you're looking for the red-carpet experience at Universal Orlando Resort, a VIP Experience guided tour may be just the thing for you. With multiple options spanning both Universal Studios Florida and Islands of Adventure, this is a perfect way to feel like a celebrity as you "live the movies."
Each VIP Tour permutation has its own special benefits, which we cover for you in-depth on this page. Before we do, however, it's really important to point out one key item: the VIP Experience does not include theme-park admission. Please keep this in mind when pricing everything out.
Now, with that out of the way, let's walk that red carpet!
Skip to: Overview | Options | Pricing | FAQ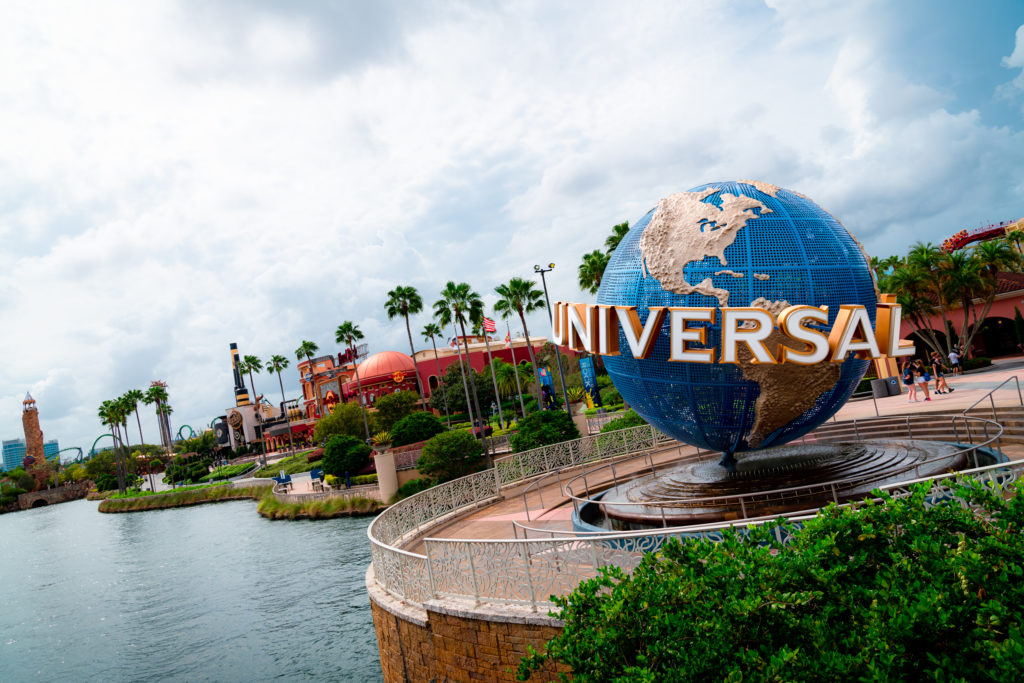 What is the VIP Experience?
No matter which VIP Tour you choose, there are a few key benefits that you're guaranteed to enjoy. The first, as you might have guessed, is a VIP tour guide to escort you on a group tour through Universal Studios Florida, Islands of Adventure, or both. These guides are experts on all things Universal Orlando, so even if you think you know everything there is to know about the parks, you're sure to be blown away by the fun facts and insider knowledge they share with you.
All VIP Tours also offer priority front-of-the-line access to all rides and attractions, including the ever-elusive Pteranadon Flyers and all of The Wizarding World of Harry Potter. (Yes, that means you'll get to ride Hagrid's Magical Creatures Motorbike Adventure with no line, virtual or otherwise!) Other benefits of VIP Tours include:
Exclusive behind-the-scenes experiences (photography not permitted)
Complimentary Valet parking
Reserved seating at shows (excluding the seasonal Mardi Gras and Mannheim Steamroller concerts)
Complimentary continental breakfast and lunch
Unlimited Express Pass access throughout the rest of the day following your tour
Exclusive VIP lanyard and credentials
Universal CityWalk Party Pass (which grants you access to the various nightclubs and restaurants after-hours without a cover charge) valid on the date of your tour
Discounts at select Universal merchandise locations throughout the resort
How many VIP Tour options are there?
Before you get to reap all those VIP rewards, you'll have to first choose which experience is right for you. We've broken down all the options below:
1-Day, 1-Park Experience
A 1-Day, 1-Park VIP Tour lasts for five hours and includes priority entrance into a minimum of eight major attractions at either Universal Studios Florida or Islands of Adventure (you get to choose the park, though your tour guide sets the itinerary). And while you will receive all of the benefits listed above, keep in mind that you'll only enjoy a free continental breakfast if your tour begins at or before 11:00 am. Generally, though, the1-Day, 1-Park Experience kicks off at 9:30 am, so your chances of enjoying that meal are high!
1-Day, 2-Park Experience
A 1-Day, 2-Park VIP Tour lasts for seven hours and includes priority entrance into a minimum of 10 attractions at both Universal Studios Florida and Islands of Adventure. Besides the additional park and tour length, the main difference between a 1-Day, 2-Park Experience and its singular-park counterpart is that this version includes a chef-catered lunch buffet at Café La Bamba rather than a quick-service lunch. You can expect this tour to (usually) begin at 9:30, 10:30, or 11:30 in the morning.
Private VIP Experience
If you'd rather travel with just your own party, rather than in a group with other individuals, you can opt for the exclusive VIP treatment with this experience (which lasts for the whole day!). Besides receiving the undivided attention of your tour guide, the main draw of this option is the chance to create your own itinerary (for the non-private VIP Tours, your guide lays out the agenda for you). You'll also enjoy three full-service meals, including dinner, at one of Universal Orlando's restaurants and receive a three-day My Universal Photos package.
There are a few options if you're in the market for a Private VIP Experience, including the only two-day tour available:
1-Day, 1-Park Tour (availability may vary)
1-Day, 2-Park Tour
2-Day, 2-Park Tour
How much does a VIP Experience cost?
As you might have guessed, the price of your VIP experience will vary drastically depending upon which tack you take. The one consistent here, though, is that all ticket prices are the same regardless of age – that means your two-year-old will have to pay just as much as you do to enjoy all that exclusive access!
1-Day, 1-Park: $189
1-Day, 2-Park: $199
Private VIP experiences: prices vary; call 1-866-346-9350
Remember: in addition to the cost of a VIP Tour, separate theme-park admission is required. Furthermore, guests that are under 18 years of age must be accompanied by an adult.
Sample VIP Experience menus
Breakfast
Available to Private and Non-Private VIP Tours that start at or before 11:00 am
Eggs
Bacon
Sausage
Biscuits
Gravy
Roasted Potatoes
Cherry Danishes
Apple Danishes
Blueberry Muffins
Croissants
Strawberry Yogurt
Assorted Fruits
Milk
Chocolate Milk
Orange Juice
Apple Juice
Water
Lunch
Available to Private VIP Experience guests
Signature Dishes
Confisco's Beef Medallions
Grilled beef medallions served with fresh broccoli
Mojo Pork
Cuban-style pork served with Spanish rice
Monsters Cafe's BBQ Ribs
Monster Cafe's famous BBQ ribs
Seafood
Mytho's Salmon Medallions with Pink Peppercorn Butter Sauce
Seasoned salmon medallions cooked in pink peppercorn butter sauce
Finnegan's Baked Cod
Fresh fillet of cod lightly covered with seasoned bread crumbs baked golden brown
Poultry
Grilled Chicken Marsala
Chicken breast covered in creamy marsala wine sauce with sliced mushrooms
Monsters Cafe's Oven-roasted Chicken
Oven-roasted rotisserie chicken
Chicken Tenders
Breaded chicken strips served with wedge potato fries
Garde Manger
Orzo Pasta Salad
Orzo pasta cooked in a tomato base with salt, pepper, and chives
Red Bliss Potato Salad
Classic red potato salad
Pasta Salad
Pasta salad in Italian dressing with red onions, pepperoncini, black olives, mozzarella cheese, and salami
Pasta
Macaroni & Cheese
Elbow macaroni covered in a creamy cheddar cheese sauce
Four-cheese Cavatappi
Cavatappi pasta, tossed in our homemade four-cheese chimichurri sauce. Topped with chicken and chorizo
Gnocchi alla Sorrentina
Gnocchi pasta, tossed in marinara sauce. Topped with basil and fresh Mozzarella cheese
Salad
Choices of mixed greens and romaine lettuce with a selection of toppings including cucumbers, onions, tomatoes, black olives, green peppers, bacon, and chicken
Dressings
Caesar
Ranch
Blue Cheese
Italian
VIP Experience at Universal Orlando – frequently asked questions
Do I need to buy a VIP Experience ticket in advance?
No, you don't need to, but we strongly recommend it, as quantities are limited and – you never know – Universal may sell out the morning of your arrival. Just as with Halloween Horror Nights, our motto is it's better to play it safe and order in advance than be disappointed the day of!
If you do just want to purchase your ticket(s) there at the theme parks, you can do so at the front gate of either one.
Do I get to choose my itinerary for a VIP Experience?
That depends on which VIP Tour you go with. For the Non-Private 1-Day, 1-Park or 1-Day, 2-Park experiences, you'll be touring with other traveling parties, so in the spirit of fairness, the day's agenda will be determined by your tour guide. If you'd rather make the plans yourself, you'll need to purchase a Private VIP Experience.
Is a VIP Experience worth it?
It depends on what you're looking to get out of it. If you'll only be in Orlando for a few days and want to make the most of your time at Universal Orlando Resort, a VIP Tour is a great way to do so. The priority front-of-the-line access can't be beaten, along with the exclusive backstage experiences and insider tips from the VIP guides. Even if you're a seasoned Universal veteran, you're still bound to learn something new thanks to their expertise.
Do you have a question about the information on this page, would like to provide feedback, or did you spot an inaccuracy? Please let us know by posting in our
Orlando Informer Community
on Facebook.
OI Universal Center » The Set: MAKING THE MOST OF YOUR VACATION