Whether you are rushing to the parks or looking for an exclusive dining experience, Universal Orlando Resort has a variety of breakfast options to suit any vacation style.
Skip to: CityWalk | Universal Studios Florida | Islands of Adventure | Volcano Bay | Universal's hotels | Character dining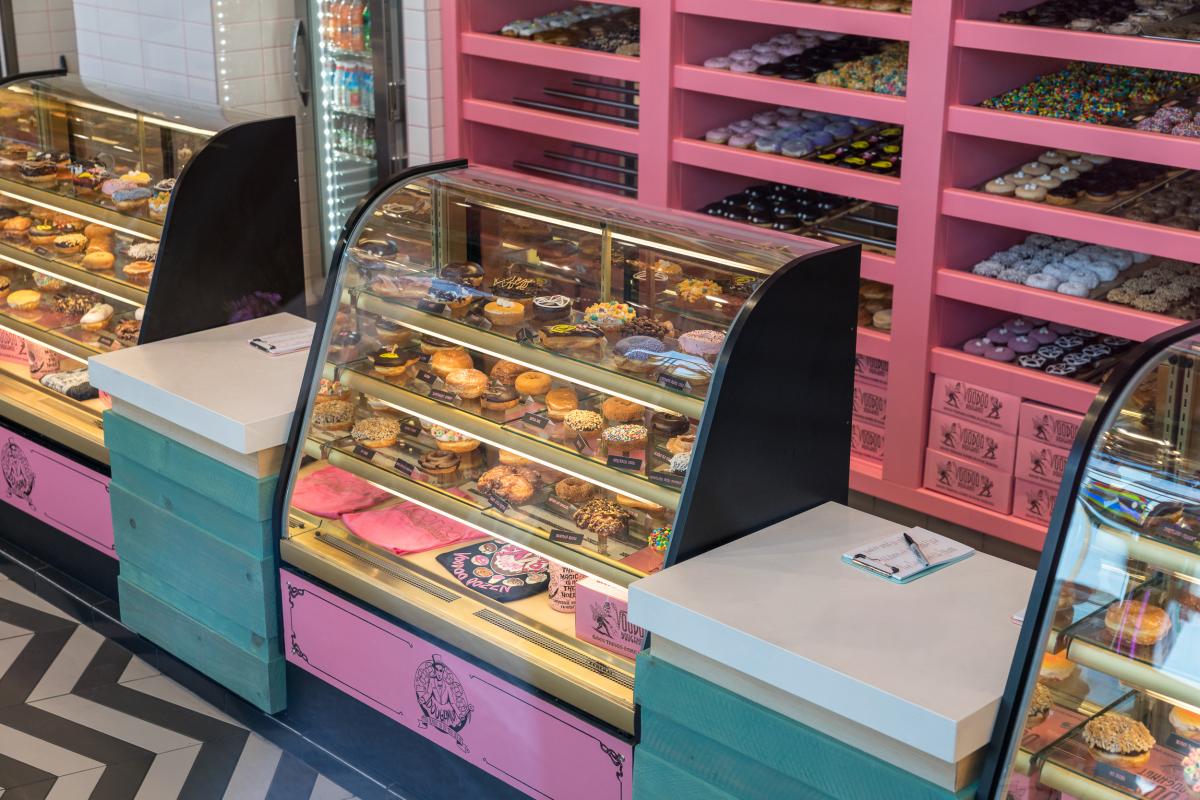 Where can I get breakfast in CityWalk?
If you're looking to maximize park time, you'll want to get something you can eat on-the-go. Luckily, Universal CityWalk Orlando hosts several places to grab a quick breakfast bite, whether you are coming from your hotel or entering Universal Orlando via the parking hub.
Fresh Eats
Located in the parking hub before you go through security, Fresh Eats serves up drinks, coffee, and grab-and-go snacks (think muffins, fruit, and other portable provisions) for those heading into the parks from the parking garages or from the bus drop-off and ride-share areas.
Cinnabon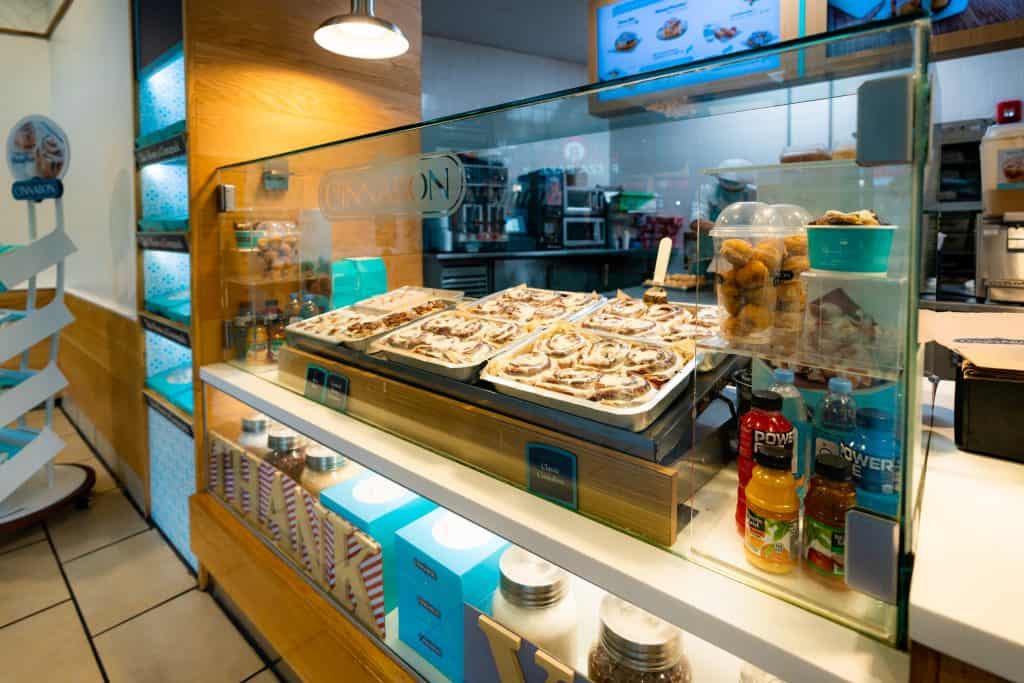 This small quick-service venue is one of two Cinnabon locations at Universal Orlando and is situated right across from Red Oven Pizza Bakery. If you're looking for a decadent way to start your day, Cinnabon bakes their world-famous "original" Cinnabons fresh each morning. There are also other pastry options, such as Cinnabon Stix, and Seattle's Best coffee to drink.
Starbucks Coffee
Starbucks Coffee is one of the most popular early-morning stops at CityWalk. This full-size location offers all the good stuff you'd find at your local Starbucks, including everyone's favorite coffee drinks and a broad assortment of bakery items.
Voodoo Doughnut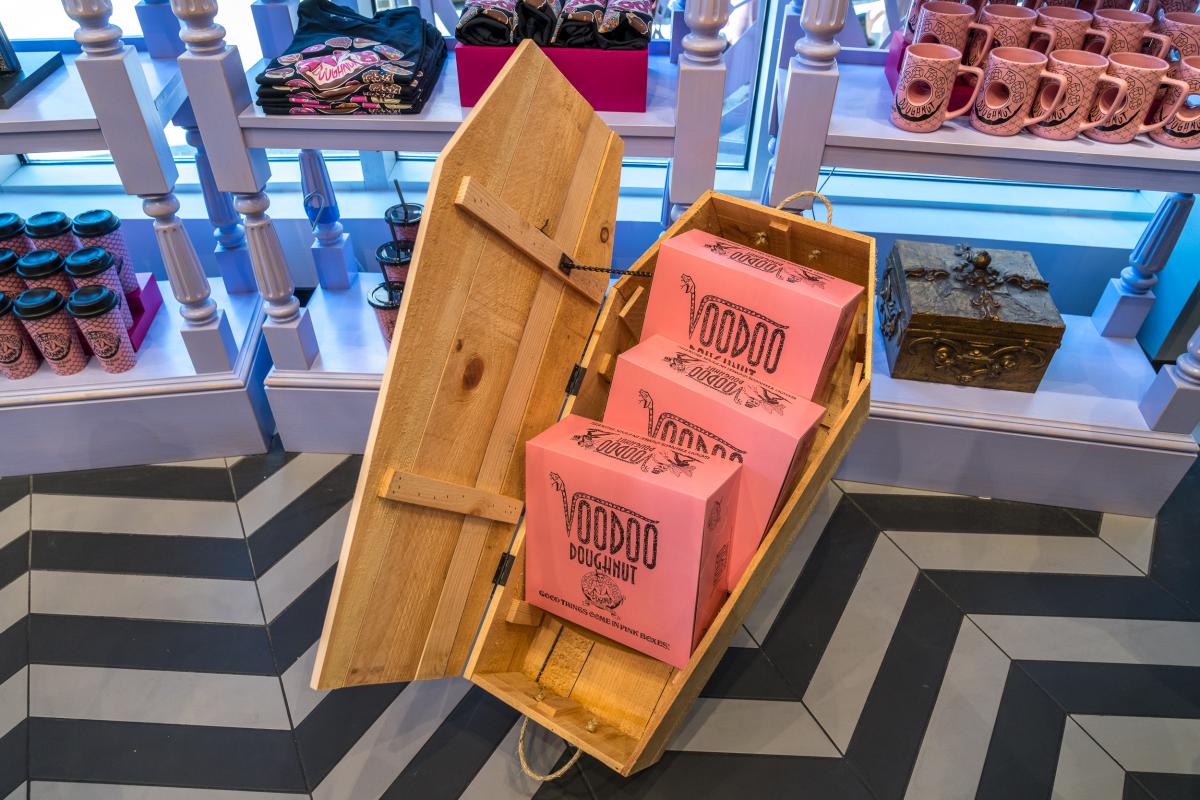 This addition to CityWalk's breakfast lineup is sure to elevate your sugar levels in preparation for your theme-park sprint. Voodoo Doughnut opens at 8:00 am and bakes up over 50 types of donuts daily – be sure to keep an eye out for limited-time creations only offered at Universal Orlando!
Some of our favorites include:
Voodoo Doll – $3.95
Raised yeast doughnut filled with raspberry jelly, topped with chocolate frosting and a pretzel stake
Vegan Maple Bar – $2.30
Raised yeast doughnut with maple frosting on top
Memphis Mafia Fritter – $5.95
Fried dough with banana chunks and cinnamon, covered in glaze, drizzled in chocolate and peanut butter, with peanuts and chocolate chips on top
Where can I get breakfast at Universal Studios Florida?
Quick-service breakfast is also available at a few locations inside Universal's theme parks. We don't generally recommend that you stop at any of these locations because, by this time, you'll be inside the parks, and you should be using the precious morning hours to experience as many attractions as you can with as little wait as you can.
Nevertheless, if you need to grab a bite to eat, here are your options at Universal Studios Florida.
Today Cafe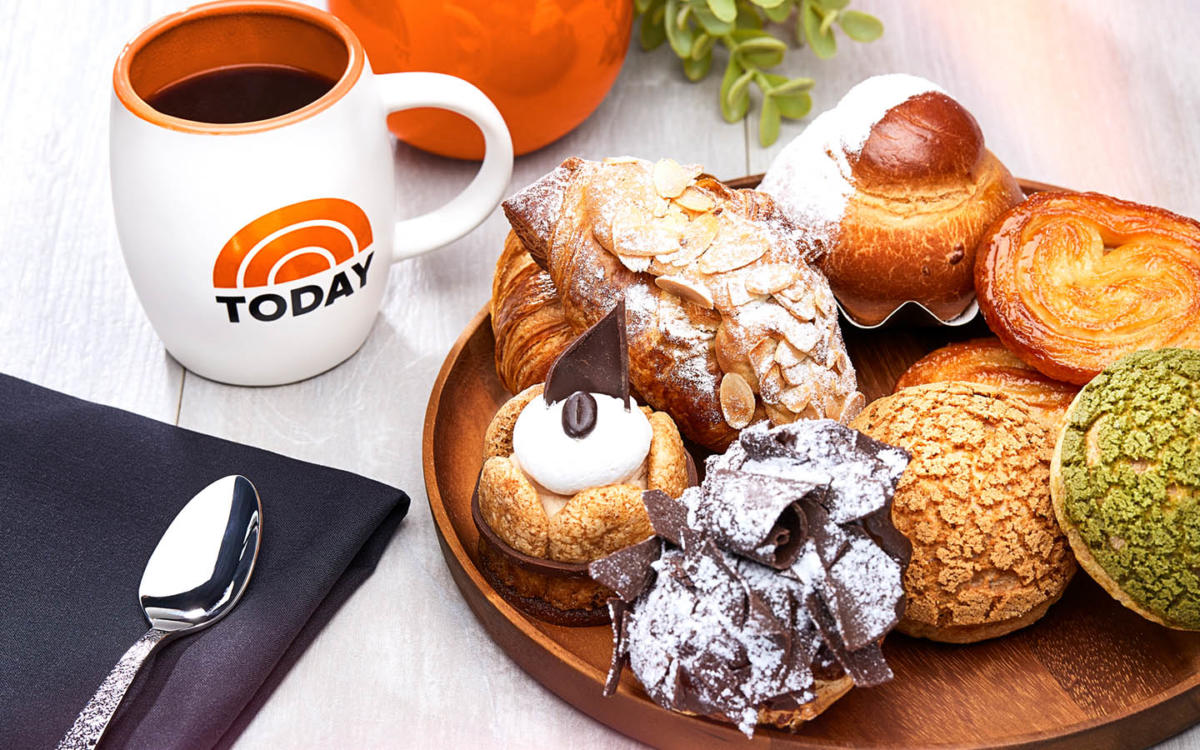 Inspired by NBC's staple morning program, Today Cafe is open during park hours and caters to guests with breakfast sandwiches, açaí bowls, and pastries. (You can even catch up on the morning news on the big-screen televisions that broadcast the day's show!) If you want to skip the line, order ahead on your phone with the Universal app.
Our top picks at Today Cafe are:
Park Avenue Avocado Toast – $11.99
Smashed avocados, toasted cashews, shaved fennel, roasted tomato purée, lemon vinaigrette, arugula, radicchio, toasted artisan french bread, with fresh fruit
Overnight Oats – $6.99
Old-fashioned oats, almond milk, agave, chia seeds, seasonal berries, toasted coconut, and toasted almonds
Egg White Florentine – $9.49
Cheddar cheese, oven-roasted tomato, and spinach on ciabatta bread with fresh fruit
Starbucks Coffee
The Starbucks in Universal Studios is located on the streets of the New York backlot, with continental fare and, of course, coffee.
The Leaky Cauldron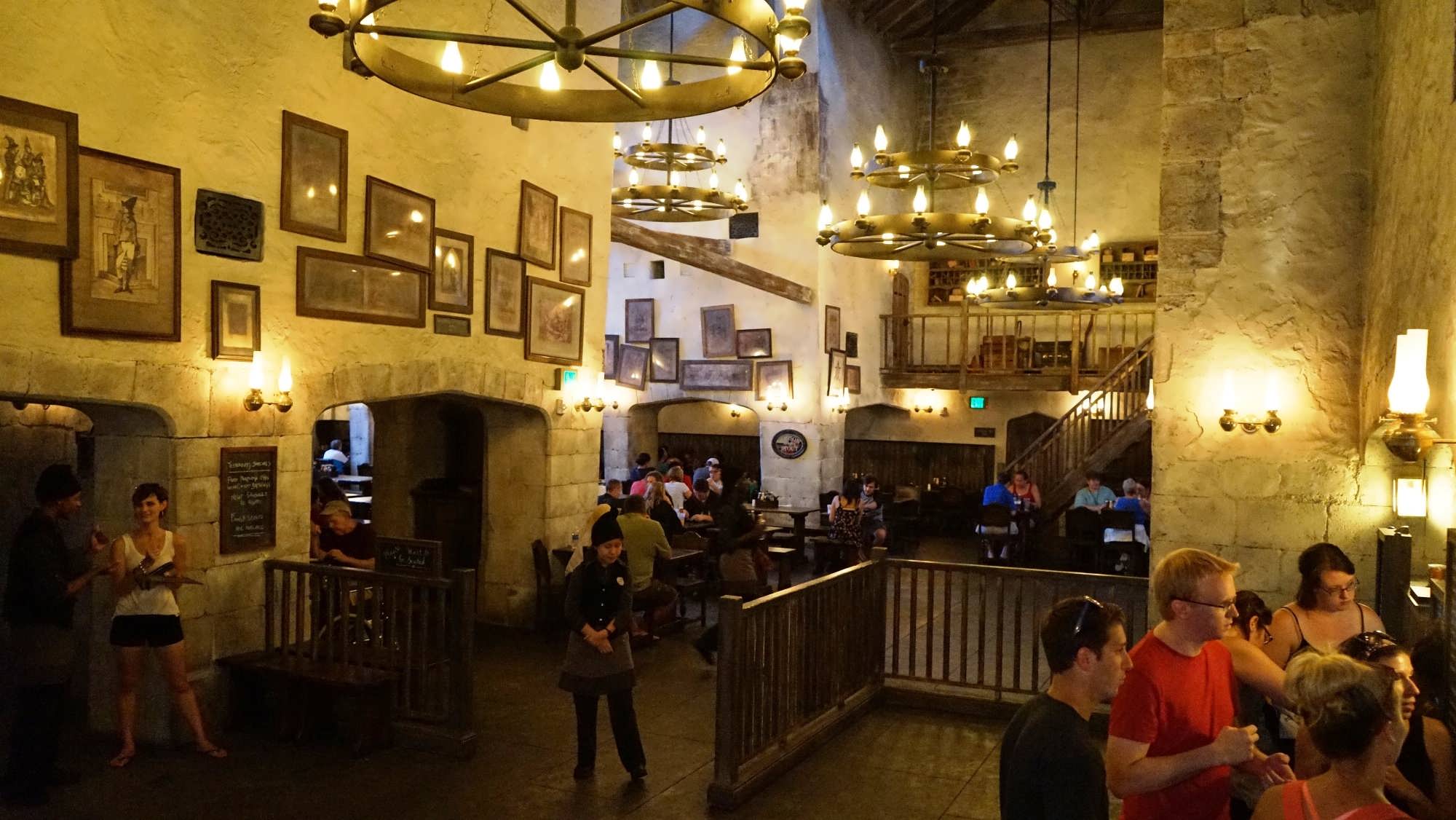 One of the best-themed eateries at Universal, The Leaky Cauldron is the perfect stop for a late breakfast after you've hit some early-morning rides, and is a true experience for any Harry Potter fan.
The menu includes both British and American favorites, such as:
Traditional Breakfast – $17.99
Fresh scrambled eggs, sausage links, black pudding, English bacon, baked beans, grilled tomato, sautéed mushrooms, and breakfast potatoes
American Breakfast – $17.99
Fresh scrambled eggs, breakfast potatoes, crisp bacon, and link sausage, with butter croissant
Pancake Breakfast – $17.99
Three fluffy buttermilk pancakes, crisp bacon, and link sausage, with butter croissant
San Francisco Pastry Company
This quick-service eatery is one of the few open with the park during Early Park Admission. Hitting San Francisco Pastry Company for a bite of croissant and a sip of coffee is a morning ritual for some locals.
Where can I get breakfast at Islands of Adventure?
If you're starting your daily adventure at Islands of Adventure, there are plenty of choices for a delicious breakfast. As with Universal Studios Florida, we recommend that you get your morning meal before heading into the parks – or after you've hit a few of the headline attractions – so as to make the most of the morning's short wait-times.
Croissant Moon Bakery
Located in Port of Entry as you enter Islands of Adventure, Croissant Moon Bakery is a quick-service dining location where you can order from the counter and grab your breakfast to-go.
Croissant Moon has several distinctive breakfast options, such as:
"On the Run" Continental Breakfast – $9.99
Includes a fruit cup, danish or muffin, and breakfast drink
Ham, Egg, and Cheese Croissant – $7.99
Ham, egg, and cheese on a freshly baked croissant
Starbucks Coffee
Yet another Starbucks resides in Islands of Adventure, where Port of Entry meets the lagoon. As always, expect plenty of grab-and-go options and all the typical Starbucks drinks.
Cinnabon
The second Universal Cinnabon location is inside Islands of Adventure and nestled right next to the park's Starbucks. Get your cinnamon fix with Cinnabon Stix, Caramel Pecanbon Rolls, or the classics.
The Three Broomsticks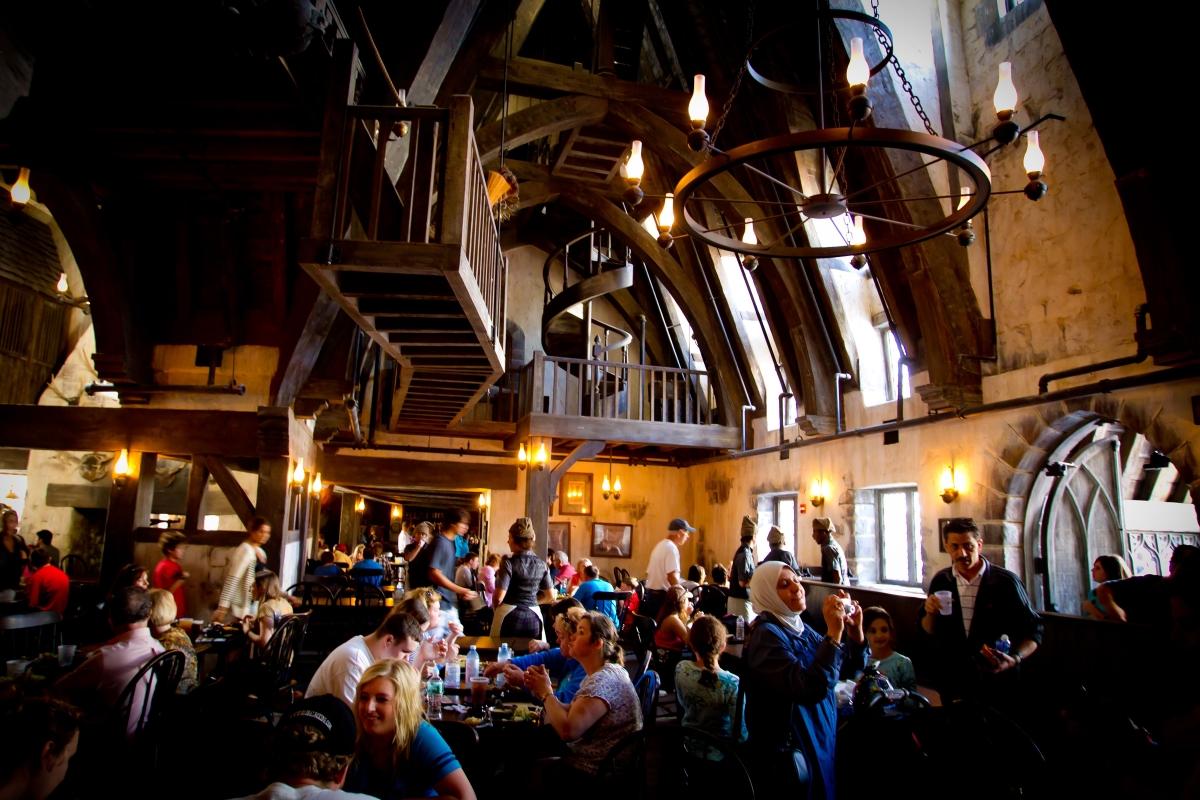 Although the menu here is similar to The Leaky Cauldron's, the back patio with a view of Hogwarts Castle makes Three Broomsticks one of our favorite places for a pit stop, whether you're sitting down for breakfast or just ordering a Butterbeer to go. Each breakfast platter is $17.99 for adults and $12.99 for kids.
Selections include:
Traditional English Breakfast
Fresh scrambled eggs, sausage links, black pudding, English bacon, baked beans, grilled tomato, sautéed mushrooms, and breakfast potatoes
Continental Breakfast
A colorful array of fresh fruit served with croissants, accompanied with assorted jams
Porridge Breakfast
Old-fashioned steamed oats with fresh fruit and butter croissant
Carts and kiosks
Islands of Adventure (and, okay, Universal Studios Florida, too) has an assortment of refreshment carts stocked with breakfast-appropriate foods in the morning, such as croissants and fresh fruit.
Can I get breakfast at Volcano Bay?
Wanting to satiate your hunger before catching a wave? Stop by Kohola Reef Restaurant & Social Club, conveniently located near the park entrance, to pick up some delicious breakfast pizza or stock up on various danishes.
Breakfast pizza selections include:
Bacon Breakfast Pizza – $12.49

Ham Breakfast Pizza – $12.49
Sausage Breakfast Pizza – $12.49
What if we want to experience breakfast at our hotel?
We have a whole guide dedicated just to this very question! You can find that here.
What about character breakfasts and other experiences?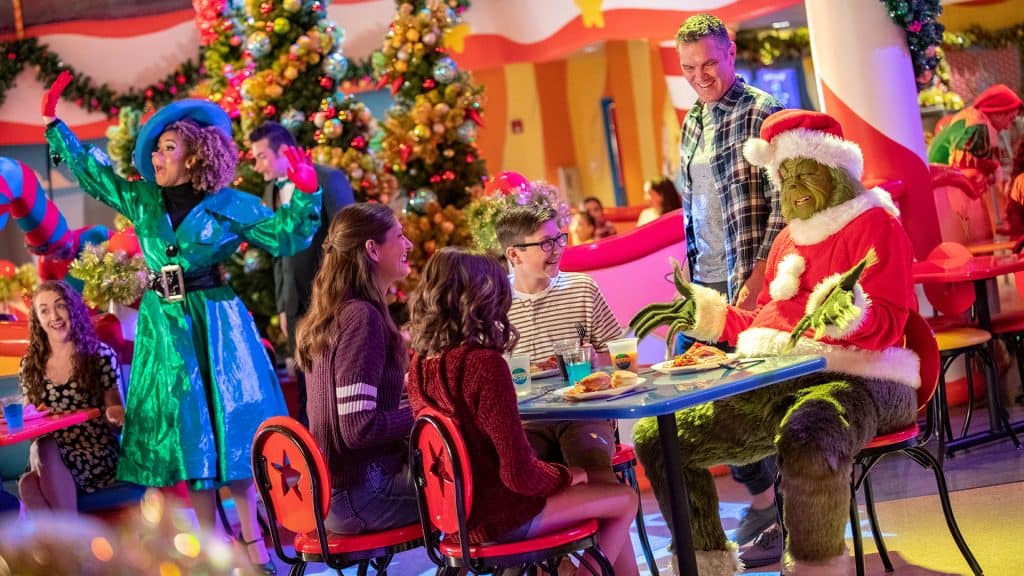 A seasonal option for character dining is The Grinch & Friends Character Breakfast at Circus McGurkus Cafe Stoo-pendous in Islands of Adventure. Available only on select dates in November and December, dine with the Whos of Whoville and the miserly green one himself. Because this experience is located inside Islands of Adventure, you'll need to have a theme park ticket.
Year-round, The Kitchen at Hard Rock Hotel hosts an Acoustic Brunch on Sundays from 10:30 am to 2:00 pm with live acoustic music with bottomless Bloody Marys and mimosas.
Do you have a question about the information on this page or would you like to provide feedback? Please let us know by posting in our
OI Community
Facebook group.