Location
The Wizarding World of Harry Potter – Hogsmeade
Opening date
June 13, 2019
Restrictions and access
48 inches; no word yet on Express Pass access or single-rider line
Two-sentence insider summary
This state-of-the-art, family-friendly roller coaster – which Universal brags is the most themed one it's ever done – takes you deep into the Forbidden Forest, joining Professor Rubeus Hagrid's Care of Magical Creatures class as he introduces you to the various rare fantastic beasts that call the woods home. It replaces the former (and beloved) Dragon Challenge coaster, which was open for Hogsmeade's first seven years.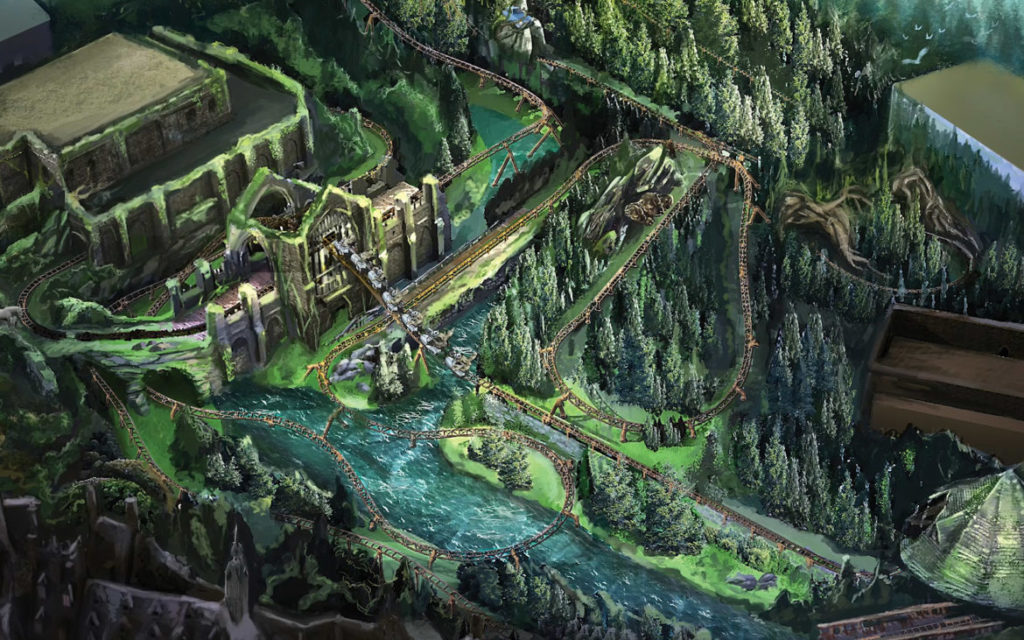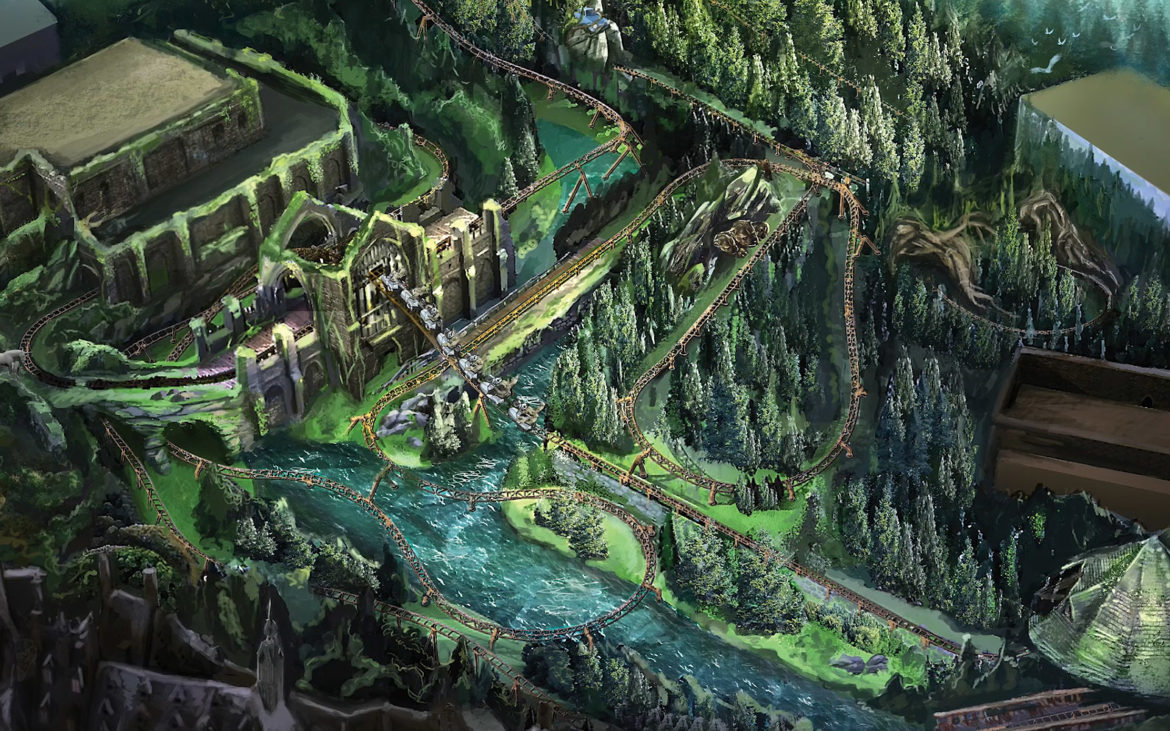 Fear factor
We expect Hagrid to be thrilling (much more than, say, the kiddie Flight of the Hippogriff), but not anywhere near as intense as Dragon Challenge was (which was riddled with inversions and massive hills).
Wait times
Check back soon!
What you wish you knew before you experienced it
Check back soon!
OI fun fact
This is the very first Harry Potter ride to not feature the Boy Wizard himself, a trend which started with Harry Potter and the Escape from Gringotts, when Harry just pops up for a moment or two in both the queue and ride experience proper. We wouldn't be surprised to see this continue in the years ahead – all the child actors have aged considerably over the course of the last decade, after all.
Hagrid's Magical Creatures Motorbike Adventure – setting
Although the Forbidden Forest is quickly experienced in the whirlwind Harry Potter and the Forbidden Journey, Hagrid's Magical Creatures Motorbike Adventure will be the first attraction to be exclusively set in this environment, replete with its mysterious beasties and myriad trees (there's over 1,200 of them!). We explore why this is such a great location for adventure and why it's such a perfect complement to everything else in Hogsmeade in our detailed write-up.
Hagrid's Magical Creatures Motorbike Adventure – protagonist
As we've already mentioned, Rubeus Hagrid takes the leading role away from Harry Potter himself in the first Wizarding World ride in five years. To understand why this is such a massive, potentially game-changing deal, please see our in-depth feature.
Hagrid's Magical Creatures Motorbike Adventure – ride experience
Each roller coaster "car" features two different seats, the motorbike and its side car, which Universal promises will result in two different ride experiences. While in these unusual seats, guests will surge through multiple launches and hills, going as fast as 50 mph – including backwards(!).
Along the way, riders will encounter a whole manner of different magical creature, including centaurs, Cornish pixies, and the iconic Fluffy, the three-headed dog. But what should get Harry Potter fans positively giddy with anticipation is the chance to come across a never-before-seen-in-the-movies beast, which still remains a mystery at this point. (Oh, yeah – there's also going to be other "challenging obstacles" lying in wait in the Forbidden Forest, as well, including Devil's Snare, the entangling plant.)
Hagrid's Magical Creatures Motorbike Adventure – photo gallery
OI Universal Center » Islands of Adventure » The Wizarding World of Harry Potter – Hogsmeade