All of the rides at Universal Studios Florida and Islands of Adventure accommodate a system called Child Swap, also referred to as Kid Swap or Baby Swap. This allows younger guests to skip a ride (either because they are not tall enough or they do not want to go) and gives everyone else in the party an opportunity to hop on the attraction without having to go through the queue all over again.
Skip to: How does it work? | What does it look like?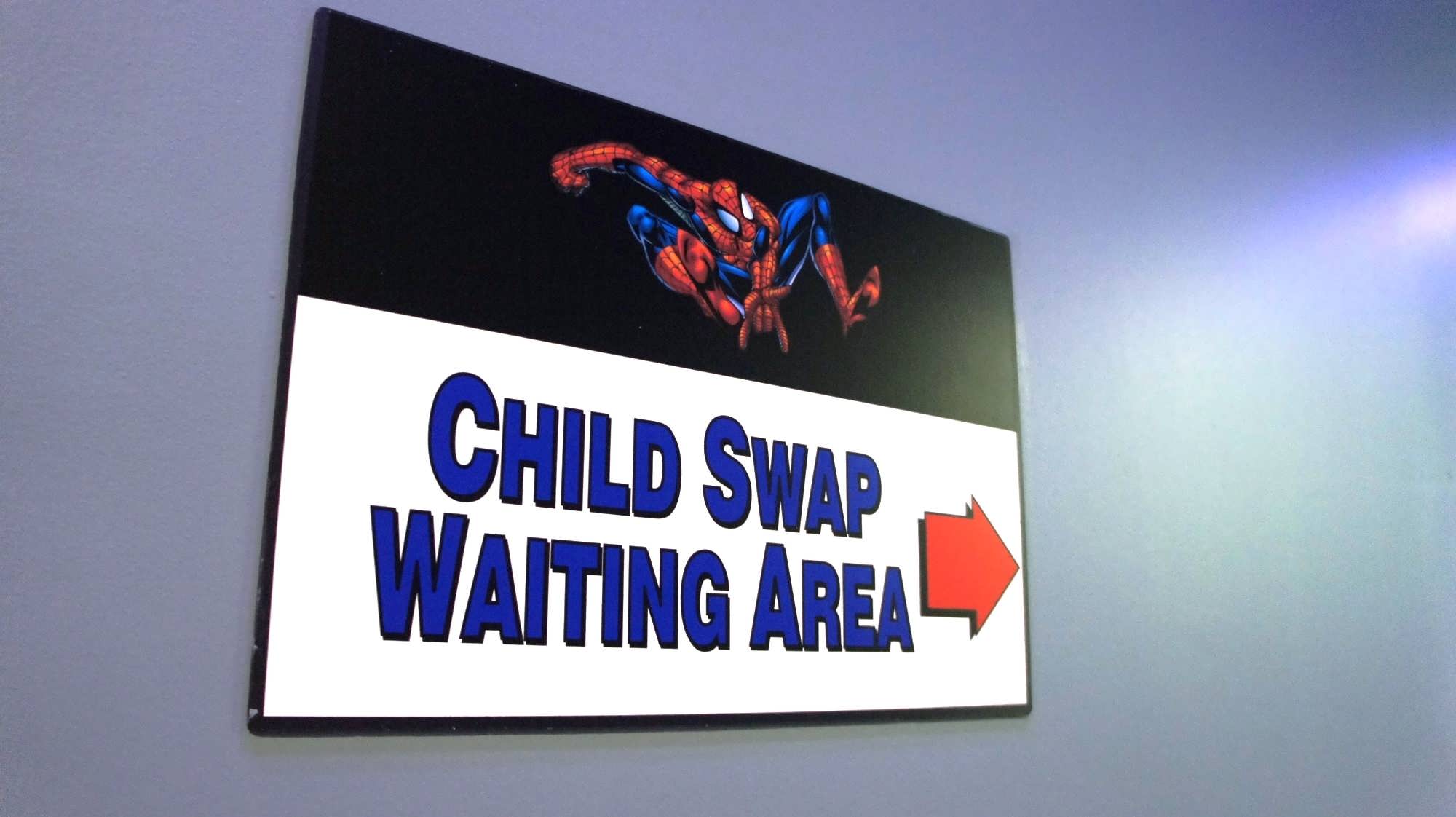 How does Child Swap work at Universal Orlando?
Here is an example of how it works: Mom, Dad, Older Brother, and Younger Brother want to go on a ride, but Younger Brother is not tall enough. They all enter the queue together and walk to the loading area. Then, Mom and Older Brother jump on first, while Dad and Younger Brother wait off to the side. When the ride is over, Mom and Older Brother wait with Younger Brother while Dad gets his turn. Once complete, everyone exits the attraction together.
To use the system, inform the attendant stationed in front of the ride's entrance that you would like to use Child Swap. It is important to ask before you enter the queue, because each attraction handles Child Swap a little differently; some feature separate rooms, others have designated areas, and one or two may have a separate line depending on just how busy the parks are when you visit.
What do the Child Swap rooms look like at Universal Orlando?
As you can imagine, all of the Child Swap rooms are basically the same – a lightly themed area where family members wait for their compatriots to finish up their ride. However, you do see some small variation between them, particularly in the newer attractions; at The Amazing Adventures of Spider-Man, for example, "newspaper" clippings are posted on the walls, reporting the current Marvel Universe happenings of the day ("the day" being the late '90s, of course), while Fast & Furious – Supercharged boasts a number of neat toys and Easter eggs (you can definitely tell it's one of the newest additions to the resort).
We've collected just a few of these to give you an idea of what to expect: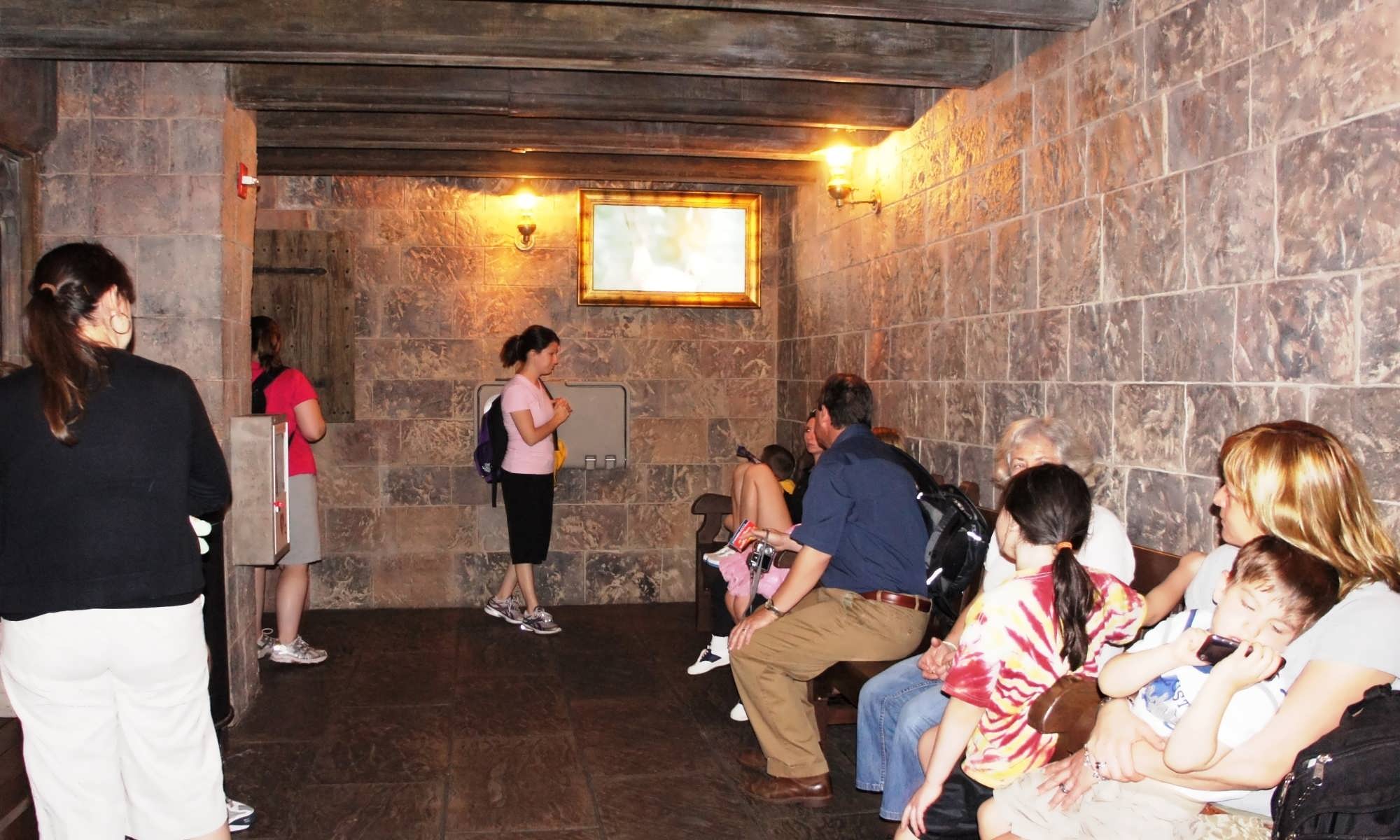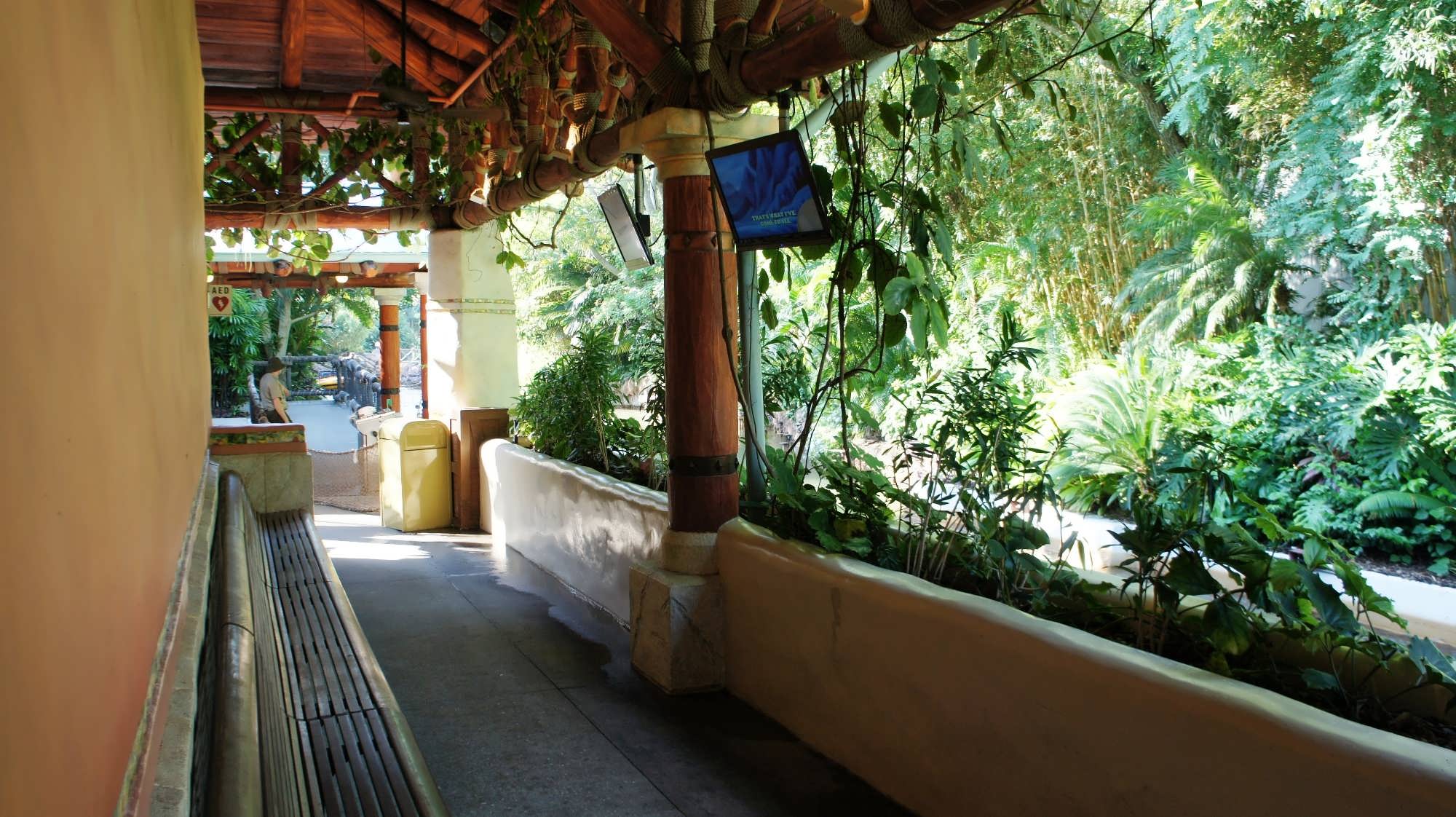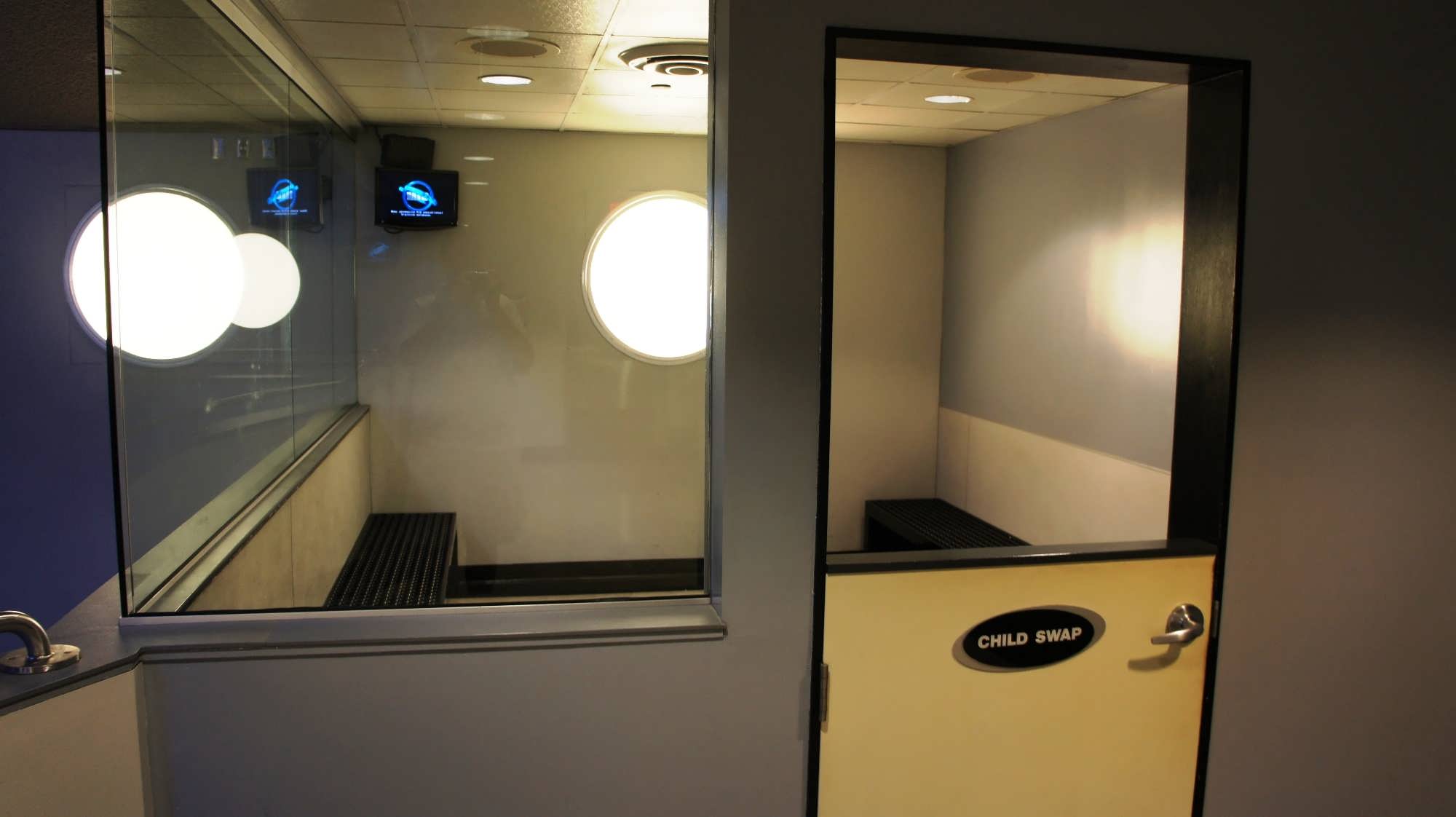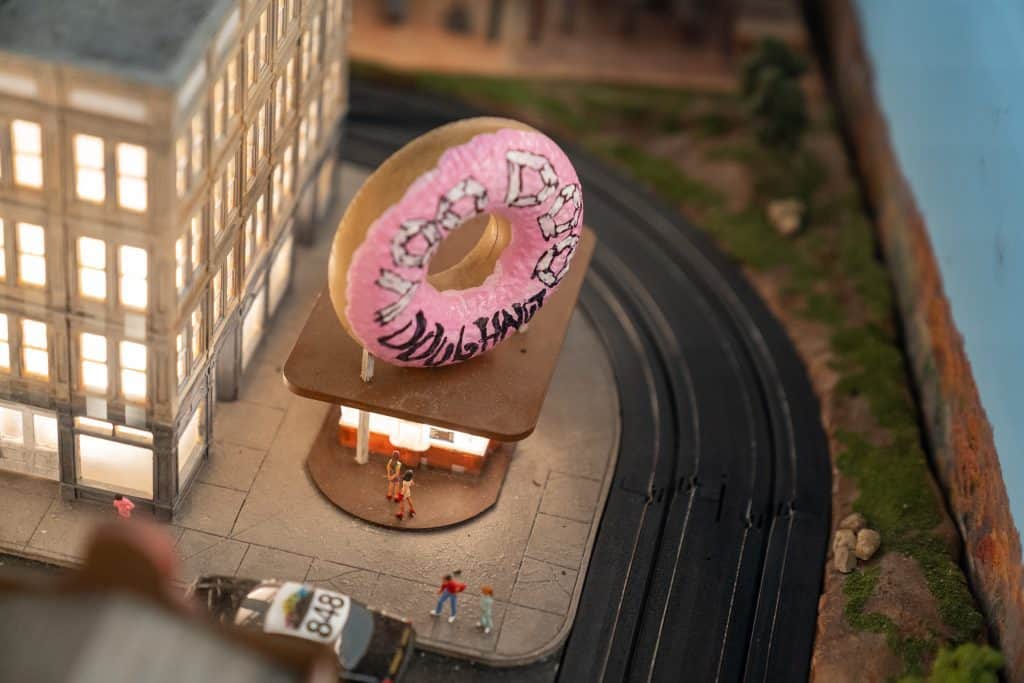 Do you have a question about the information on this page, would like to provide feedback, or did you spot an inaccuracy? Please let us know by posting in our
Orlando Informer Community
on Facebook.