One of the most popular questions about Universal Orlando Resort is, "Are there characters at the parks?" The answer is a resounding yes! This page will take a look at who you can see on your next visit to Universal Studios Florida and Islands of Adventure.
Skip to: Who are the characters? | Wait times | Character dining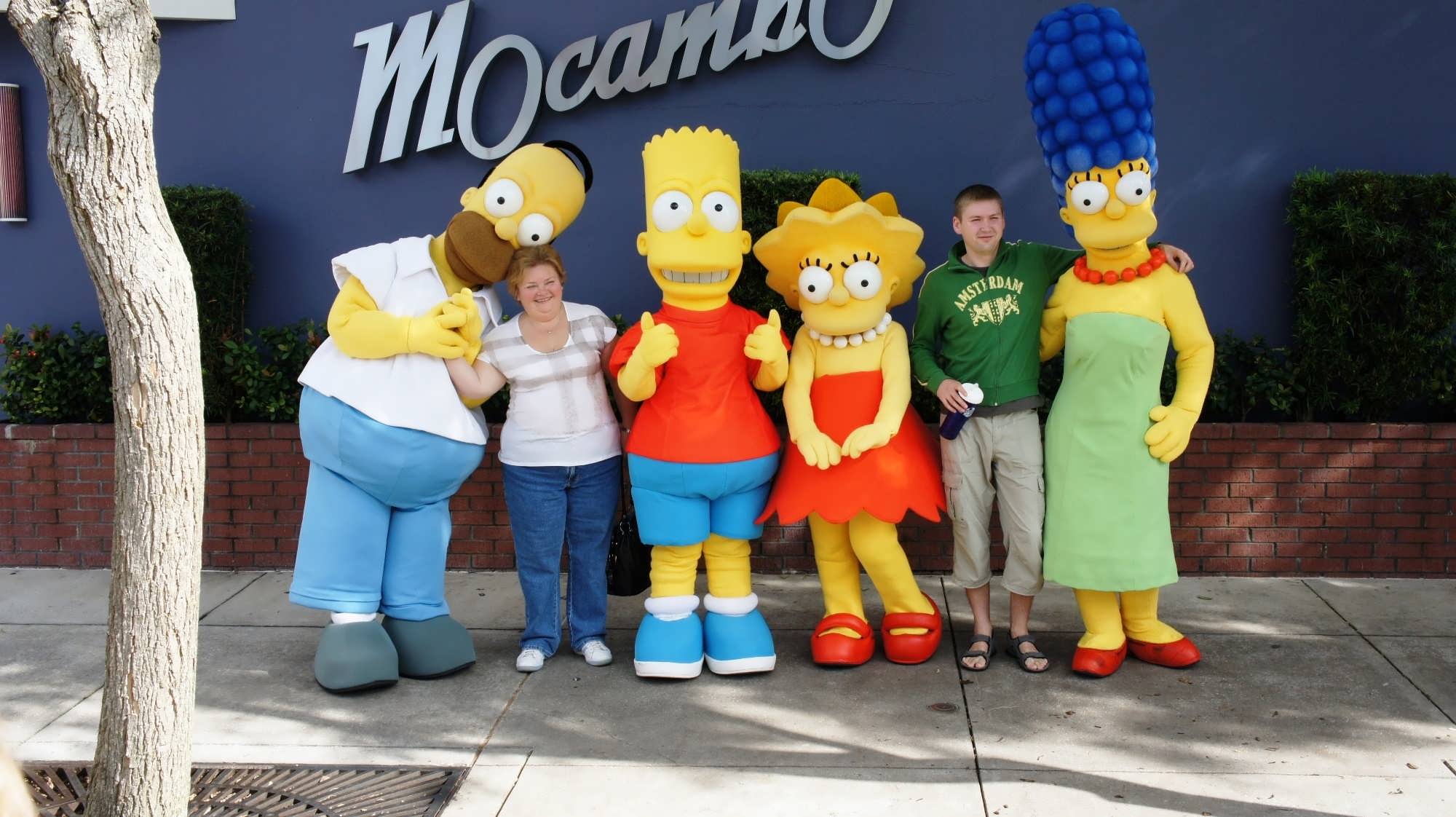 Who can I meet-'n-greet with at Universal Orlando?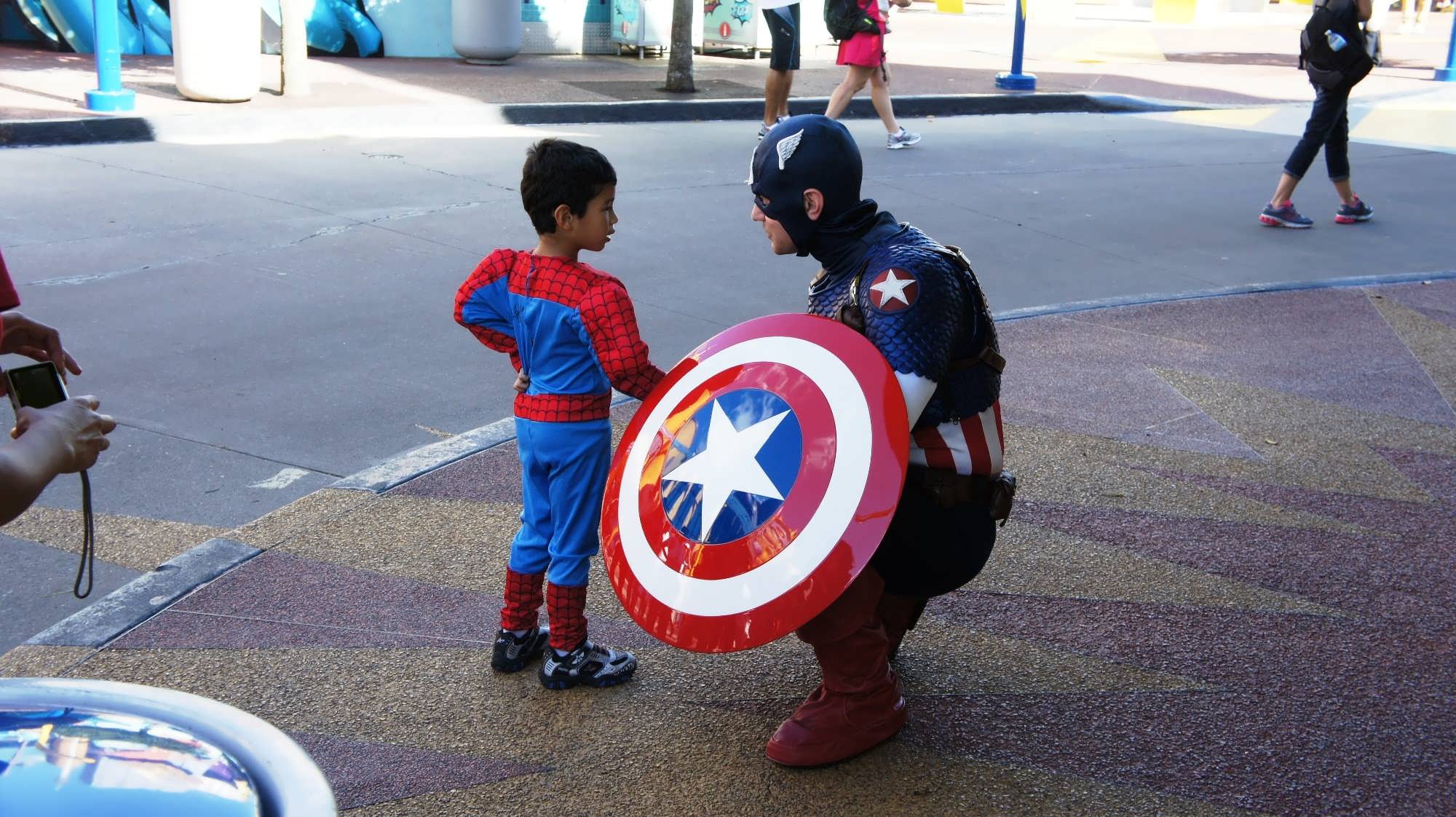 The characters at Universal Orlando can be separated into two groups: those that make individually-scheduled appearances and those that show up periodically throughout the day.
Scheduled characters
The first group of meet-and-greetable characters, those with a schedule, make appearances at set times and locations throughout the two theme parks. These are (usually) as follows:
UNIVERSAL STUDIOS FLORIDA
Barney and pals
Shrek, Fiona, and Donkey
SpongeBob SquarePants and friends
Hello Kitty
Trolls (from the DreamWorks franchise of films and TV shows)
ISLANDS OF ADVENTURE
Spider-Man, Captain America, Wolverine, Storm, Green Goblin, Dr. Doom
Dr. Seuss characters, including Thing 1 and Thing 2, Cat in the Hat, the Grinch, the Lorax, and more
Blue the velociraptor (from Jurassic World), who has his own dedicated meet-and-greet
She-Ra (from the new Netflix TV series)
How do I know when and where these characters will be available?
Universal makes this very convenient for guests by printing times and locations directly in the park map, which you can see in this example: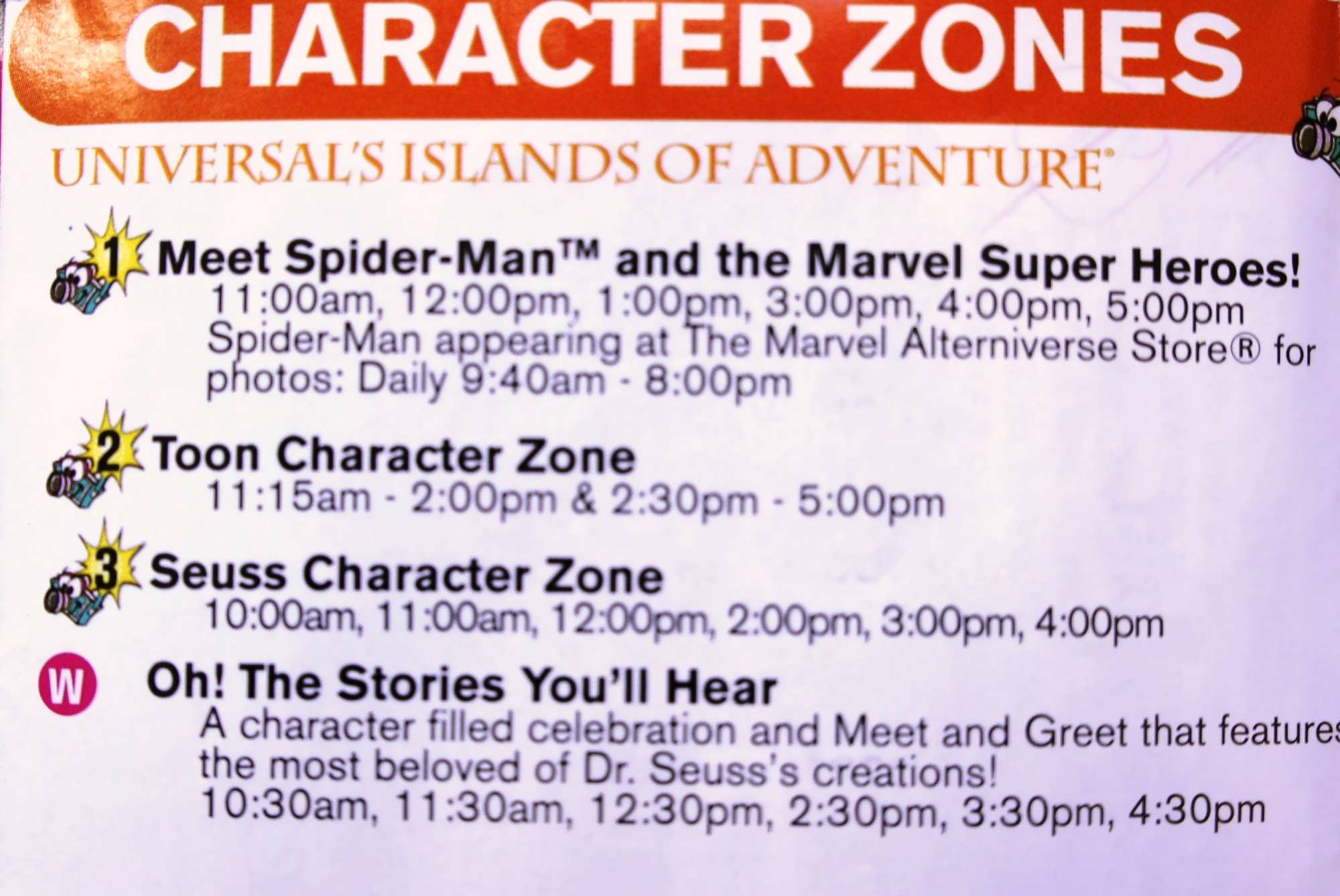 Please be aware that these schedules change throughout the course of the year, so always double check before setting foot on your meet-and-greet adventures.
Periodic characters
Here are some of the characters from the second group, who may periodically make appearances during the day but aren't listed individually on the park map:
UNIVERSAL STUDIOS FLORIDA
Curious George and the Man in the Yellow Hat
Doc Brown (from Back to the Future) – and Marty McFly on very busy days
Gru, his family, and the Minions (from Despicable Me)
Dora and Diego
Krusty the Clown and Sideshow Bob (from The Simpsons)
Lucy Ball and Marilyn Monroe
The Men in Black
Optimus Prime, Bumblebee, and Megatron (from Transformers)
Shaggy and Scooby (plus more on special occasions)
ISLANDS OF ADVENTURE
Woody Woodpecker
Popeye and Olive
These characters usually make their appearances in their respective parks' character zones, which can be found near Universal Studios Florida's turnstiles and in Islands of Adventure's Toon Lagoon. Do note, however, that they have sometimes been known to roam from land to land.
How long are the wait times for characters?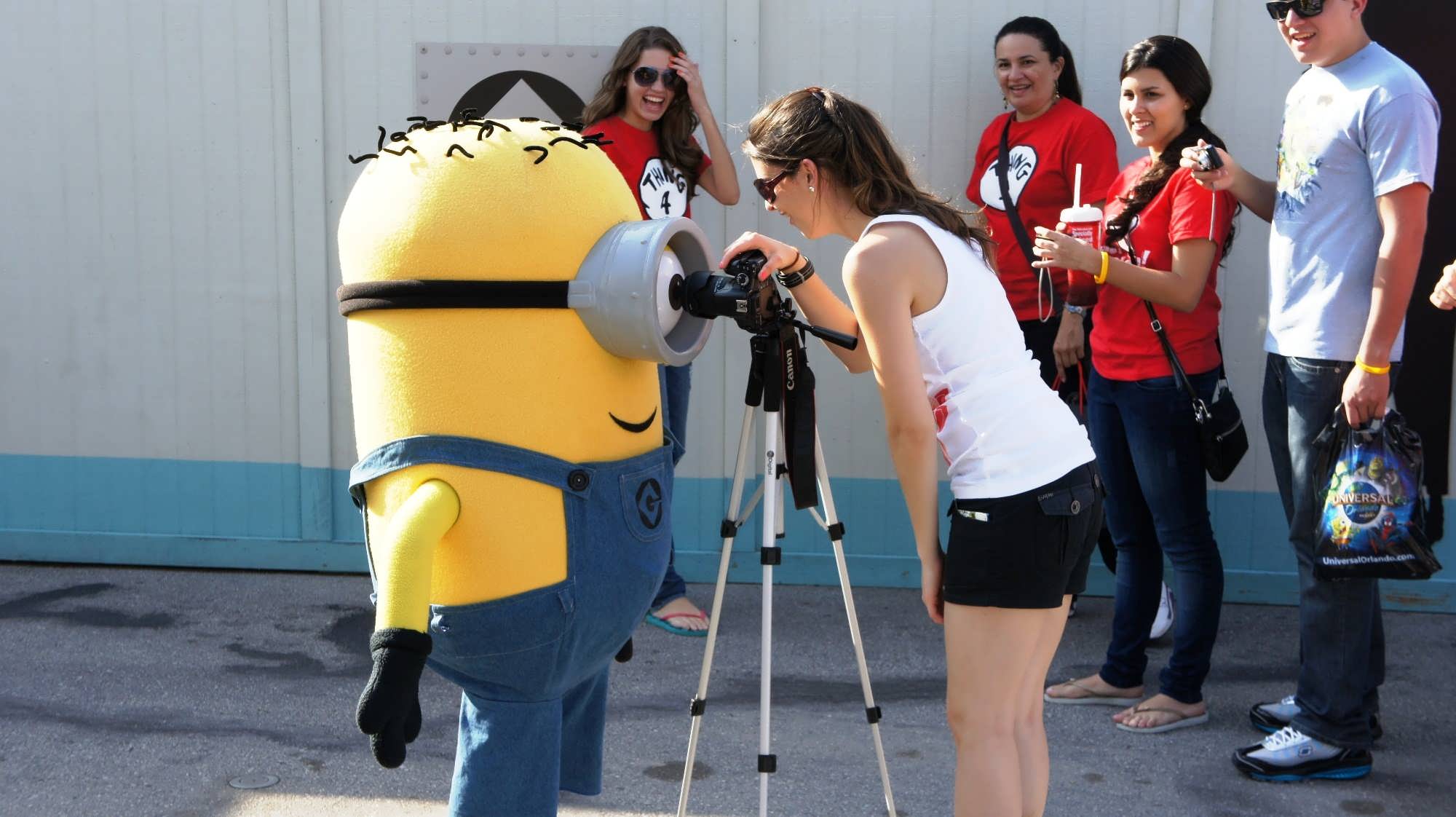 In general, the wait times for the characters are not too long – 10 minutes, tops. During very busy days, you may have to wait 15 minutes, but you will rarely ever wait longer. In fact, many times there are no lines at all! This makes the character meet-and-greet experience quite comfortable, and it also means you do not have to plan significant portions of your days around waiting in lines for autographs.
If you are wondering about Express Pass access for meeting the characters, none is offered at any of the various locations.
Does Universal have character dining?
It most certainly does.
The easiest option for most guests are the two year-round experiences: the Despicable Me Character Breakfast, held every Saturday over at Royal Pacific Resort's Tahitian Room, and the Marvel Character Dinner, held at Islands of Adventure's Cafe 4 on select nights. Both allow plenty of face time with their respective characters – that's Gru, his children, and the Minions for the former, and Wolverine, Spider-Man, Rogue, Storm, and Captain America for the latter – and feature more-or-less solid food options.
Then there are the seasonal character meals: the Halloween Horror Nights Scareactor Dining Experience, which typically stars characters from that year's roster of haunted houses, and The Grinch & Friends Character Breakfast, held – of course – during Christmas. Though limited in availability, both of these tend to be on the more popular side with guests.
Finally, characters also make appearances on select evenings at Universal's premier hotels: Islands Dining Room (Royal Pacific Resort), The Kitchen (Hard Rock Hotel), and Trattoria del Porto (Portofino Bay Hotel). Because the schedules change quite frequently, we recommend that you contact the hotels directly for more specific details. (If you are interested, you can get contact information for each hotel in our section covering Universal Orlando's hotels.)
Optimus Prime and Bumblebee – HD video
Marvel Super Heroes arriving in style – HD video
Marvel Super Heroes arriving in style – photo gallery
Do you have a question about the information on this page, would like to provide feedback, or did you spot an inaccuracy? Please let us know by posting in our
Orlando Informer Community
on Facebook.