Evil-doers, beware! A pantheon of Marvel superheroes is making its way to a restaurant near you, and it's doing so alongside an exclusive dinner buffet menu.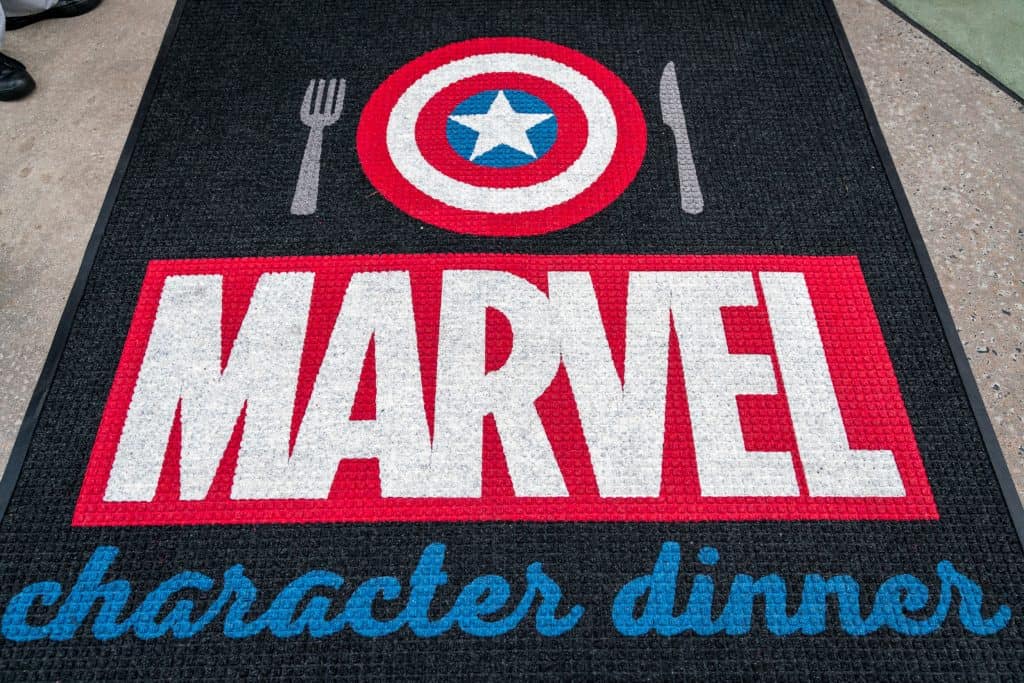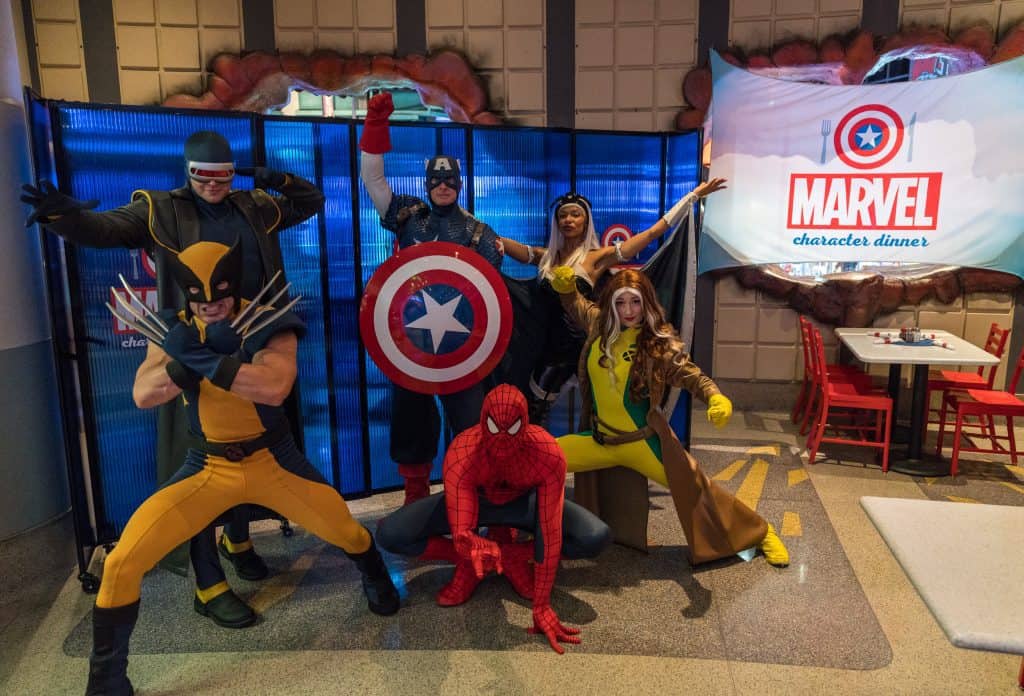 Here's the scoop, true believers: for the first time in Islands of Adventure's nearly two-decade history, it's doing a premium character dinner, and it's doing so with some of the most popular figures from our current pop culture – Wolverine, Spider-Man, Captain America, Storm, Rogue, and Cyclops. The superheroes make the rounds from table to table both individually and as a group, ensuring that every last patron – kid or kid at heart – has the opportunity to get autographs, take photos, and otherwise shoot the superheroic breeze.
The food itself is also enjoyable, about on par with most other character dining experiences that we've been to. There are a plethora of options, ranging from a few favorites (jumbo-stuffed shells, rosemary chicken, rotini pasta salad) to something even for our vegetarian friends, and the quality is a bit above the typical quick-service fare that you'd expect to receive at Marvel Super Hero Island during the day. There is absolutely no doubt that, unlike with the Superstar Character Breakfast, which this experience replaces, the Marvel Character Dinner is meant to appeal to everyone in the family.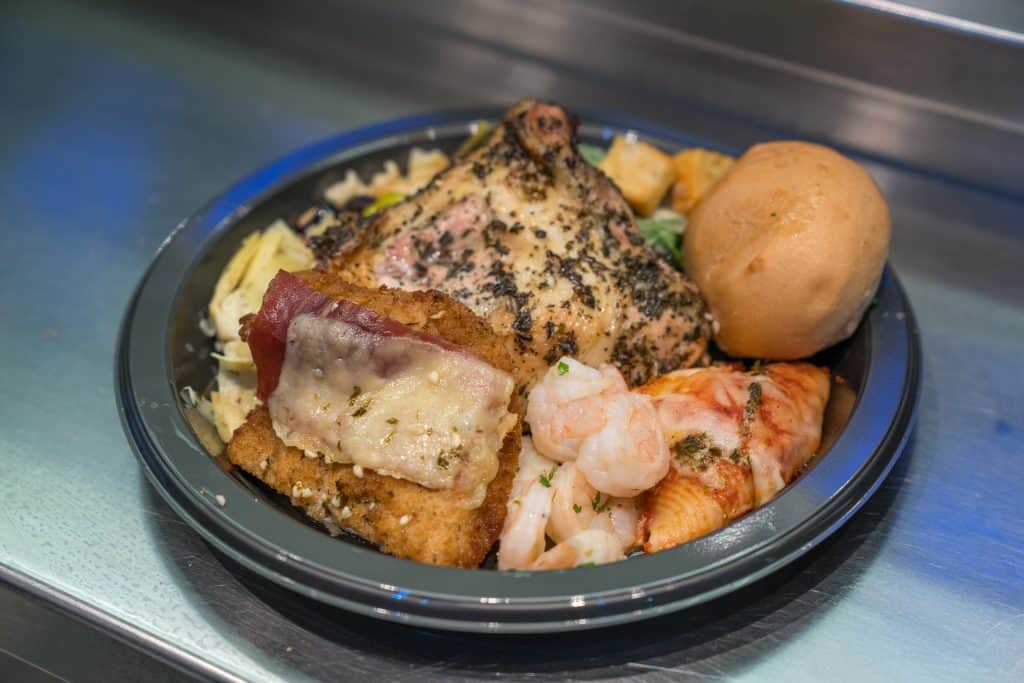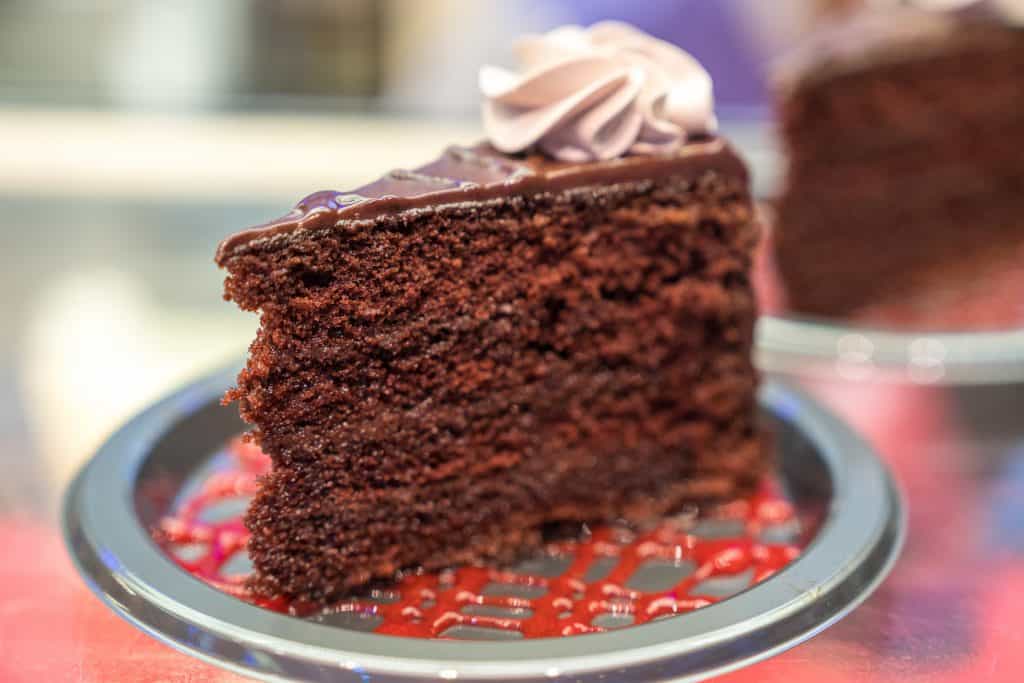 If there's one drawback to the evening, it would have to be this: your first impression may not be the best upon first setting foot inside Cafe 4. The venue itself is, well, your standard theme-park cafeteria, and it's not dressed any differently for the nighttime event. Given that adults (that is to say, anyone over the age of nine) pay $50 a pop, you might be tempted to initially wonder what you're spending all that money on.
But then the Marvel characters (and the food!) come out and sweep you away into a land of crime-fighting and superpowered team-ups, and you can't wipe the smile off your face.
Where do we eat?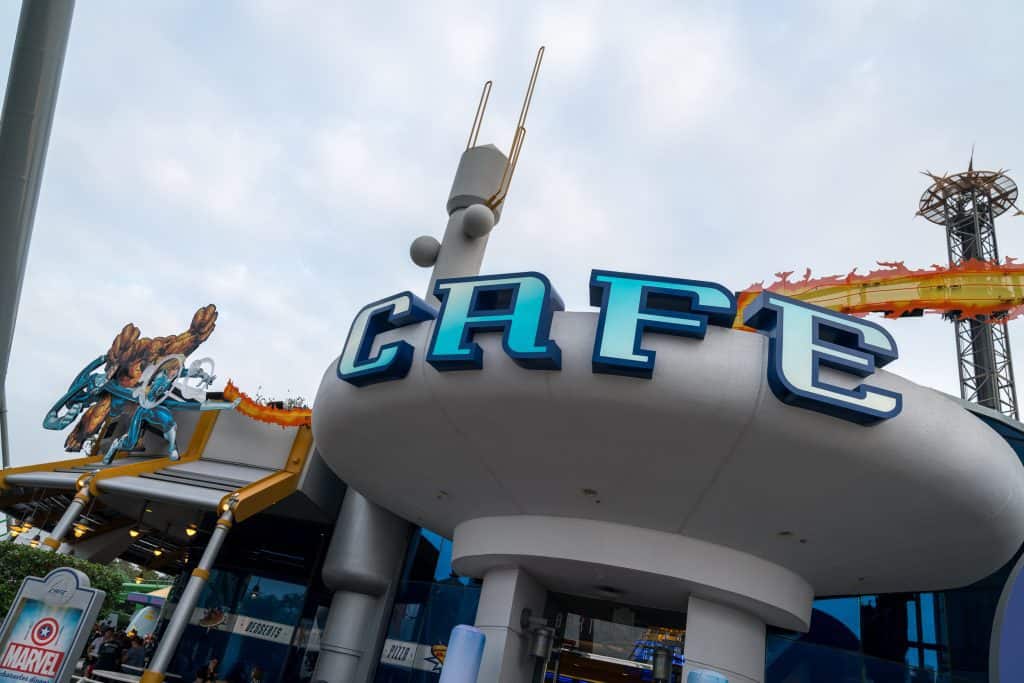 As previously noted, you can find the Marvel Character Dinner in Cafe 4, a quick-service restaurant that is located next to The Incredible Hulk Coaster. Please note that the character experience is only offered Thursdays through Sundays, from 5:00 pm to 7:00 pm.
What do we eat?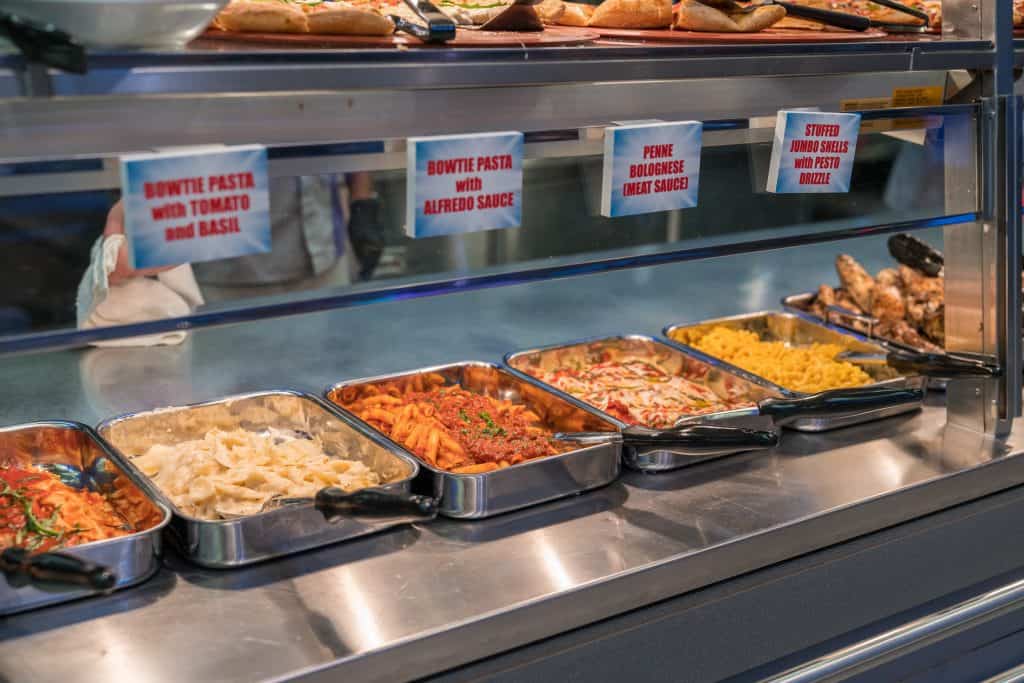 If you're not interested in eating Cafe 4's usual lineup of pizzas, meatball subs, and side salads, worry not – an exclusive menu has been curated especially for the Marvel Character Dinner. Although still heavy on Italian offerings, the selection is far more expansive (and, we think, better-tasting).
Here's a sample menu for you to chew over:
Chicken Scallopini
Shrimp Scampi
Stuffed Jumbo Shells (vegetarian-friendly)
Roasted Rosemary Lemon Chicken
Orzo, Mozzarella, and Tomato Salad
Specialty Pizzas
And there are always, of course, a range of desserts, which Universal promises are "heroic."
How much does it cost?
Adults pay $49.99, while kids (ages three to nine) cost $24.99.
How do we book it?
Although reservations are not required, they are strongly recommended. You can reserve your spot either online or by calling 407-224-FOOD (3663).
I want to read more!
We have a brief-but-thorough breakdown of how the Marvel Character Dinner continues Marvel Super Hero Island's recent evolution in our announcement article.
Happy reading, bub.
Can I see more photos, please?
Sure! Here's our gallery, curated just for you, superhero: