Universal may have originally announced that its Fast & Furious: Supercharged experience would be making the journey from Universal Studios Hollywood over to the East Coast back in August 2015, but it wasn't until just today that the company blew wide open the ride's exact contents.
Here's everything we now know, broken down into race-friendly chunks.
(Be sure to also check out Fast & Furious: Supercharged's guide page in the OI Universal Center.)
Where is Fast & Furious going?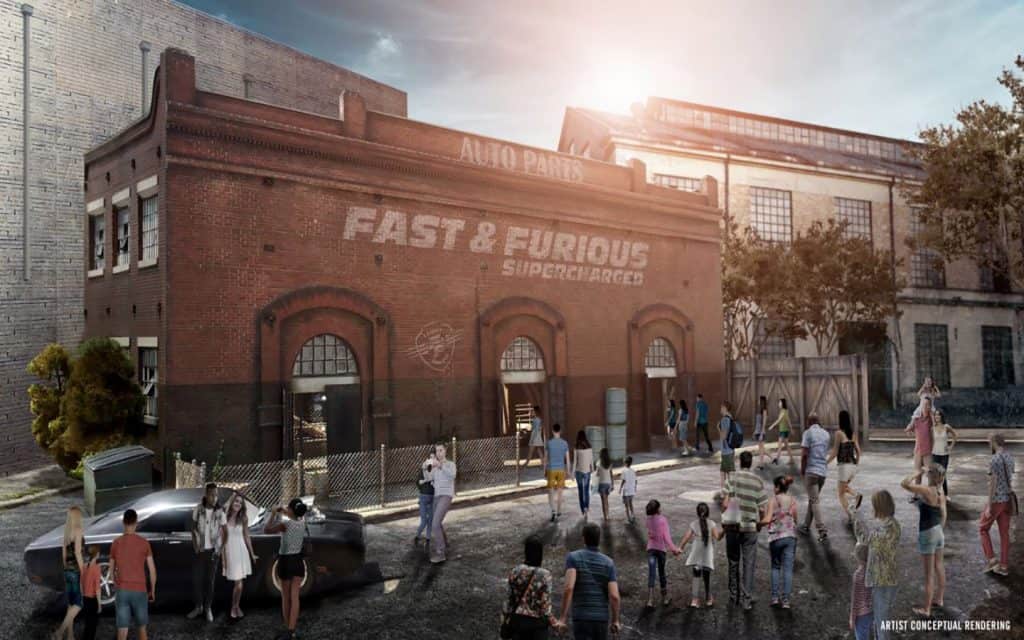 First, just a quick recap of Supercharged's exact location (just in case its massive, imposing show building has escaped your attention while touring Universal Studios Florida). Look for the new attraction in the park's San Francisco area, in the former spot once occupied by both Disaster: A Major Motion Picture Ride… Starring You and Beetlejuice's Graveyard Revue. (See? We told you it was massive).
What's the story?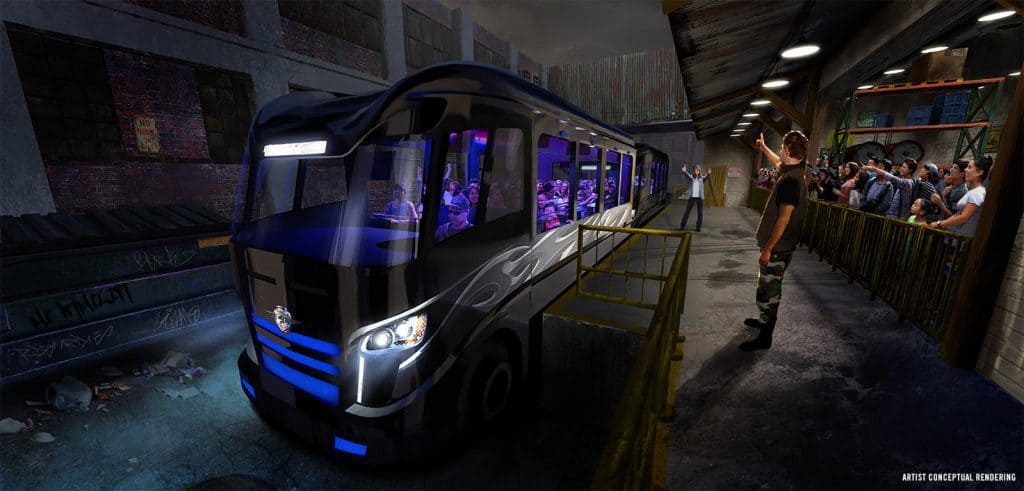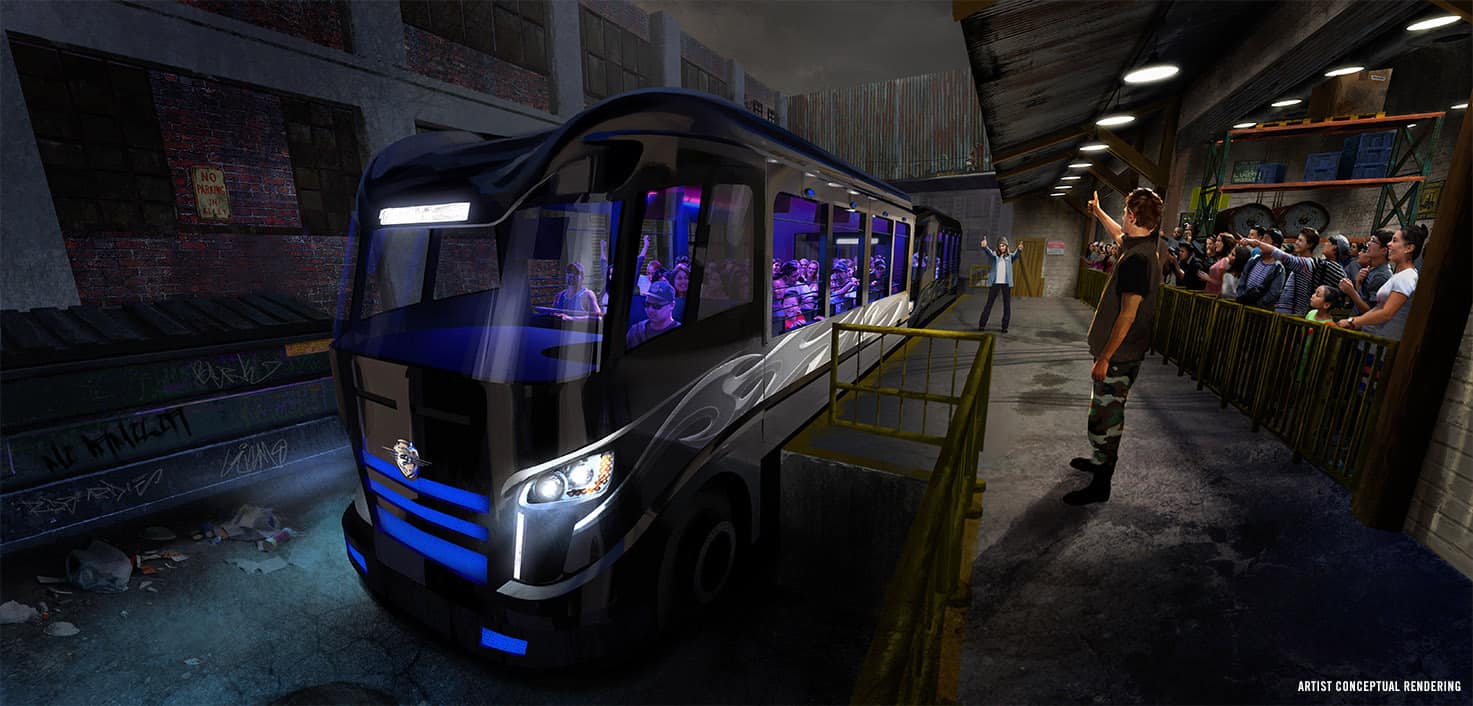 Guests become "part of the Fast family forever" by accessing the crew's base of operations, where a number of their (in)famous cars are collected and where both the War Room (where Tej Parker's high-tech gadgets are developed) and Family Room (which contains various mementos of Dominic Toretto and his crew) are located. While there, Dom himself invites you to a race after-party that "you won't want to miss," with Tej dispatching his customized party bus to come pick you up.
As you set out to party central, however, something goes terribly wrong (as is usually the case with theme park attractions, particularly those developed by Universal Creative). It turns out that Owen Shaw, that devious criminal mastermind, has tracked Tej's bus down and is hell-bent on destroying it – with you inside. A high-speed chase ensues, with the Fast family arriving to battle their arch-nemesis and to get you to safety.
What's the queue?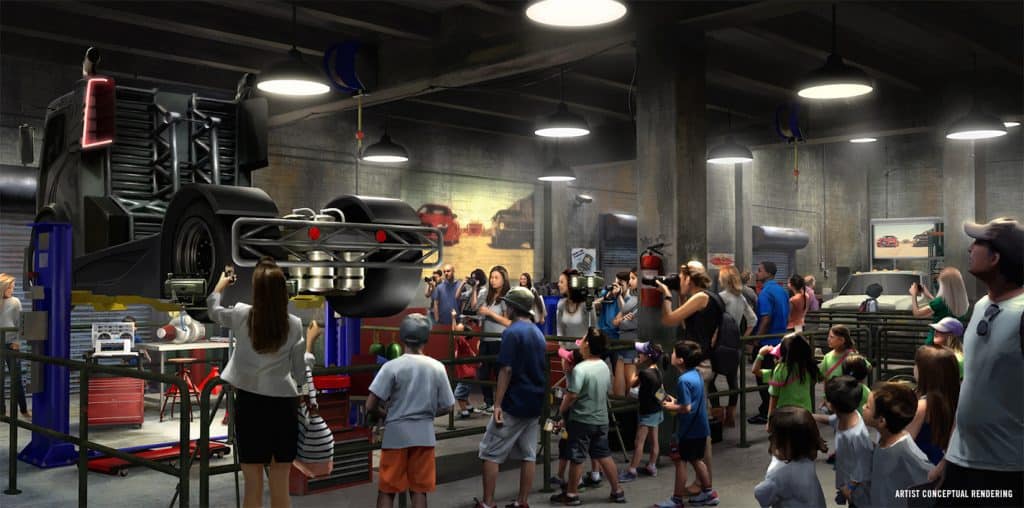 For Universal fans, perhaps the most important question is not what the ride itself will necessarily entail but what its queue experience will consist of – after all, waiting in line for Harry Potter and the Forbidden Journey is more than half the fun of that attraction, and the queues for both Harry Potter and the Escape from Gringotts and Skull Island: Reign of Kong feature some rather next-generation elements, such as faux-elevator rides, highly-advanced audio-animatronic figures, elaborate photo opportunities, and, even, scare actors.
Fast & Furious: Supercharged's queue seems to be revolutionary in a different way, taking a page out of Race through New York Starring Jimmy Fallon's playbook: it appears as if guests will be able to explore a waiting area at their leisure, perusing a collection of 15 vehicles from the Fast & Furious films (whose fabrication were overseen by the franchise's car man, Dennis McCarthy, himself for the utmost authenticity). Look for both Letty's Turbo Truck and Dom's Dodge Charger, which also will be permanently parked outside the show building. Additionally, various clips from all eight of the movies will be played on screens sprinkled throughout the queue.
What's different from the West Coast version?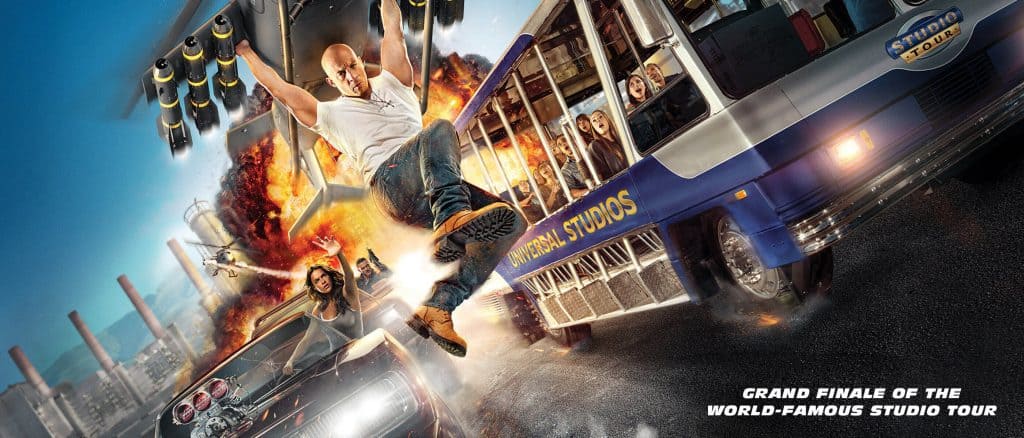 In June 2015, Universal debuted Supercharged as the grand finale to its signature Tram Tour at Universal Studios Hollywood – which means, just like Reign of Kong, Universal Orlando's newest attraction will be something of a port. However, again like Kong, guests can expect several new elements that will be exclusive to Florida's version and that will (hopefully) help to make the experience fresh.
What are these? Beyond having its own show building and queue, of course, the company is promising new characters (the aforementioned Tej, played by Ludacris, and Jordana Brewster's Mia Toretto) and new vehicles, such as those cars featured in this year's The Fate of the Furious, which will be positioned for post-ride photo ops. Finally, there is the Virtual Line functionality – originally deployed in Race through New York earlier this year – which will allow guests to check into Fast & Furious's lines on their smartphones and then return at a specified time.
Anything else?
Still voracious for anything Fast & Furious-related? There are a few more tidbits to chew on, including the morsels that "hit songs" from the various films will be inserted all throughout the attraction and that "Family Forever" merchandise will be on sale in the obligatory gift shop.
Speaking of the Custom Gear (gift) Shop, fans of the series have been able to enjoy an extended sneak peek of the area for weeks now. Inside, guests are able to pick up themed gear, customize their own "fast ride," and even snap a selfie with a Vin Diesel standee next to Dom's Dodge Charger.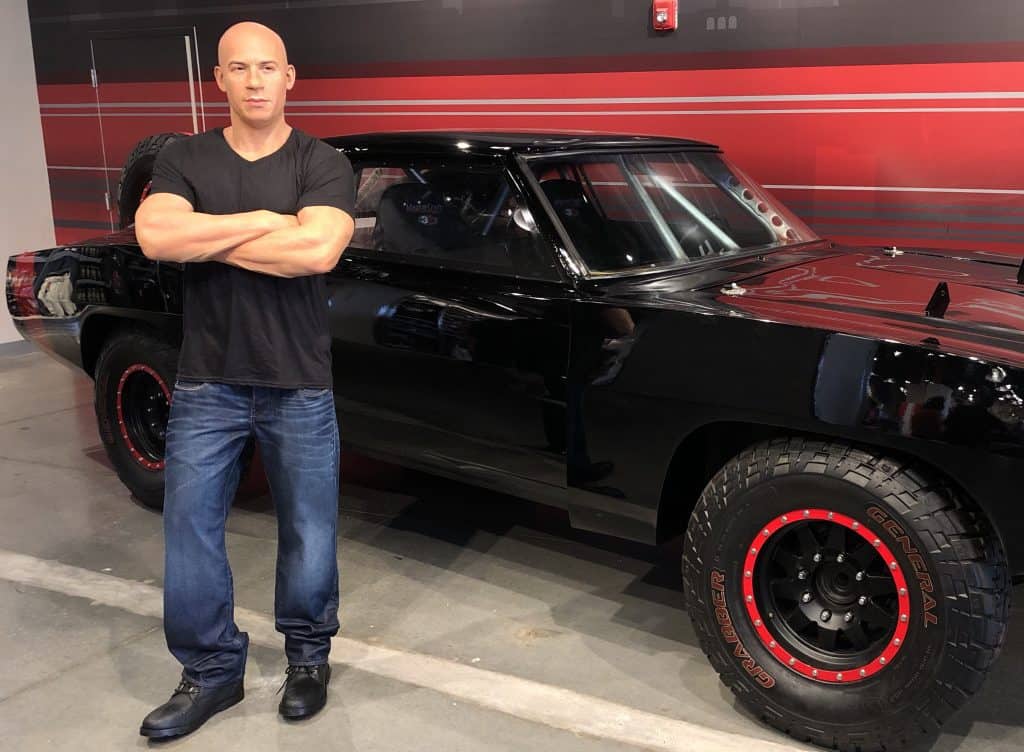 Outside, guests can oogle at even more exotic rides, including a Chevrolet Corvette, Dodge Challenger SRT, and Subaru BRZ.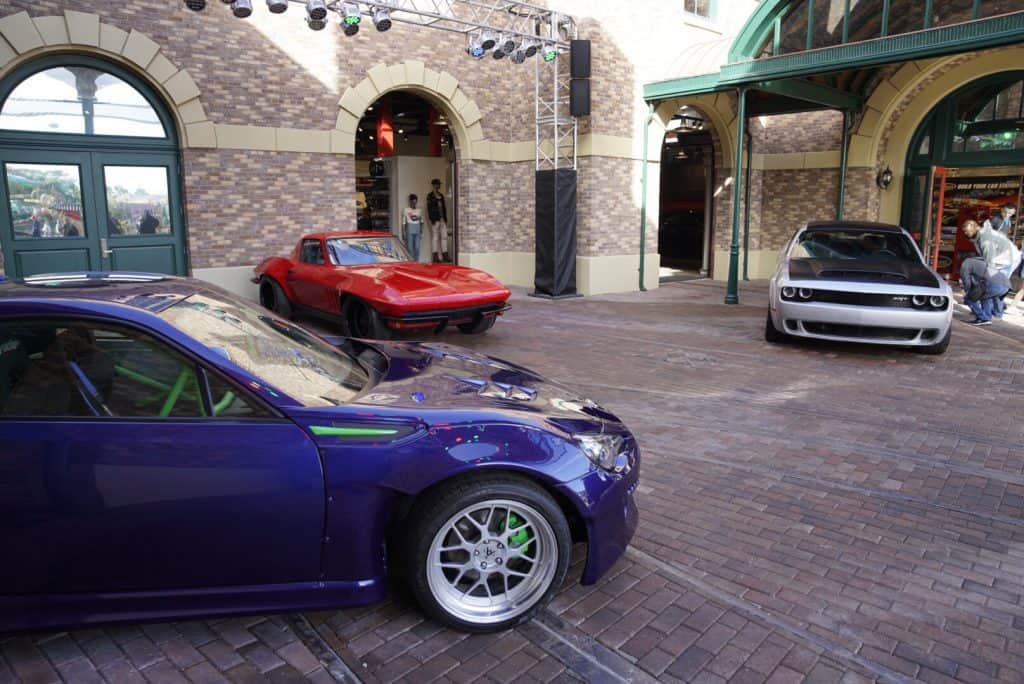 Fast & Furious: Supercharged opens soon! We will update this post when a grand opening date is announced.
–
Want to see what else Universal has up its sleeve for 2018? Be sure to check out our complete rundown.
And be sure to follow Orlando Informer on Facebook, Twitter, and Instagram for the latest news, tips, and rumors at Universal Orlando, Walt Disney World, and other Orlando attractions.[/vc_column_text][/vc_column][/vc_row]