2017, it's safe to say, was an absolutely mammoth year for Orlando. From Volcano Bay to Pandora: The World of Avatar, Kraken Unleashed to Lego Ninjago World, there was not only a breadth of new attraction openings, but also a depth that is typically rare, even in the most-visited city in the country. That's what getting a new water park, theme park lands, and virtual-reality and dark rides gets you, we suppose.
It might seem hard to top such a lineup, but, fortunately, 2018 looks to be more than up to the challenge. From new 4D or 360-degree shows to revolutionary water rides to still more new lands, nearly every single park in Central Florida will be getting an addition of one sort or another. If that threatens to overwhelm you and your bouts of vacation planning, fret not – we have compiled everything into this handy-dandy list, structured according to the newcomers' expected dates of arrival.
But just to throw a little twist into the standard new-year/new-rides list, we thought we'd do it a little earlier than normal (before the holidays instead of after, if you can believe that) and highlight two new experiences that will be arriving in the final two months of this year; they're so intriguing and, potentially, industry-changing, we wanted to ensure they didn't feel left out of all the excitement.
So sit down, strap in, and be prepared – the next 14-month period in Orlando is going to knock the socks off of nearly every single person in your family.
1. Christmas in The Wizarding World of Harry Potter
Location: Islands of Adventure and Universal Studios Florida
Opening: November 18, 2017
Ending: January 6, 2018
It only took seven years, but Christmas is finally arriving in The Wizarding World of Harry Potter – and in a major way. From exclusive food and drinks to Yuletide versions of the Celestina Warbeck and Frog Choir shows to the absolutely mesmerizing decorations that will be affixed to every structure in both Hogsmeade and Diagon Alley, Christmas in The Wizarding World is going to give a whole new meaning to the term "winter wonderland."
The best part of all? The projection-mapping show that will play out on Hogwarts Castle every night, making it come alive with the sights and sounds of the season. While such shows have already taken place at both Universal Studios Japan and Universal Studios Hollywood, it'll be a first for the Wizarding World's birthplace here in Orlando. We can't wait.
Read more: our complete guide
2. Star Wars: Secrets of the Empire
Location: Disney Springs
Opening: December 16, 2017
Disney is making a play for the brand-new format of hyper-reality and is doing so with one of the biggest names in pop-culture history: Star Wars. Set (more or less) during the events of last year's Rogue One: A Star Wars Story, Secrets of the Empire asks groups of four people to go undercover as stormtroopers deep in Imperial space. This is accomplished by having guests strap on special virtual-reality equipment but still move through actual physical space; rather than seeing the various rooms' blank walls, participants will be transported to alien worlds, with real-world special effects – like gusts of air or vibrating floors – accentuating the experience.
We don't know if this will prove to be just a fad or the next big thing, but we're excited to try it – especially with Star Wars involved.
Read more: what is hyper-reality?
3. Lego Ninjago: Master of the 4th Dimension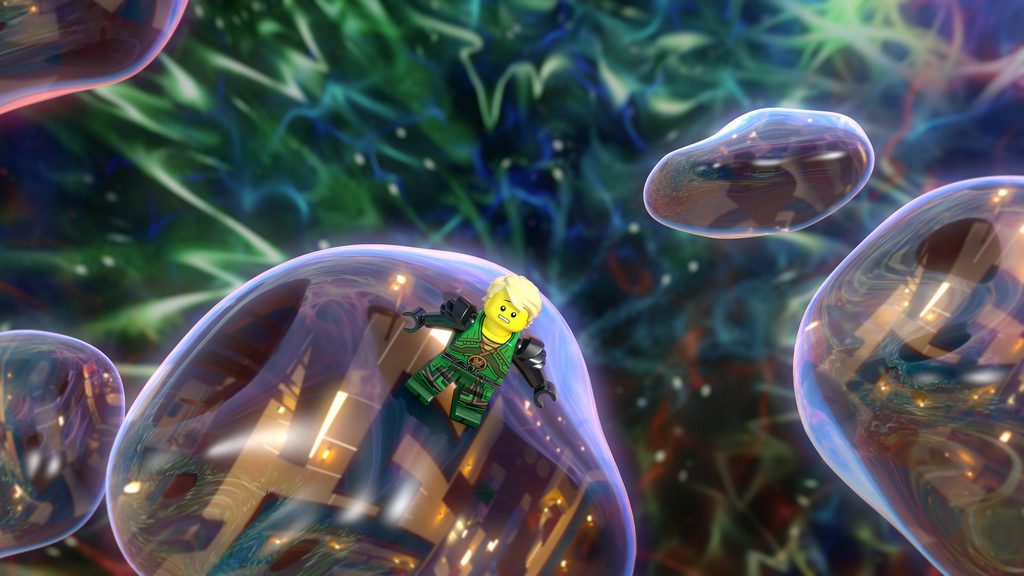 Location: Legoland Florida
Opening: January 20, 2018
To commemorate the release of the Lego Ninjao film this past year, Legoland opened a tie-in theme-park land and dark ride. That, it turns out, was only the first phase of this new expansion – Lego Ninjago: Master of the 4th Dimension is the next step, providing a 3D computer-animated film with the now-requisite in-the-theater effects. The story sees various characters from the movie – including Lloyd, Kai, Jay, Cole, Zane, and Nya – attempt to escape a "mind-bending dimension filled with eye-popping visuals." Look for the new show in the Wells Fargo Fun Town Theater.
4. Vanish Point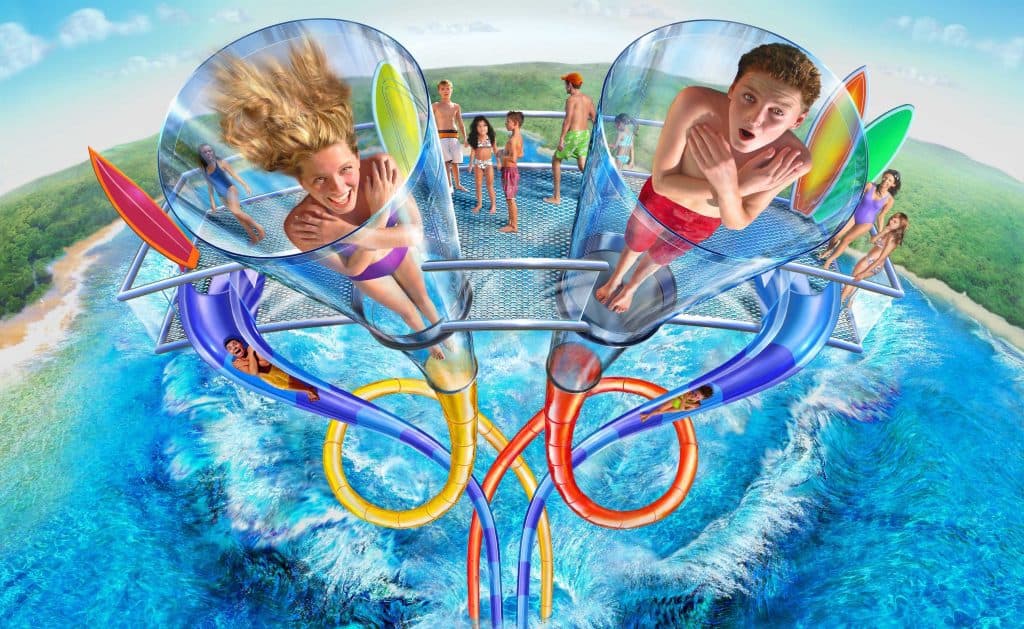 Location: Adventure Island
Opening: March 2018
SeaWorld may be having a rather difficult year, but that hasn't stopped the company from investing in nearly all of its five theme and water parks in the Central Florida region. The first aquatic fruit to blossom will be at Adventure Island, the water park attached to Busch Gardens Tampa: called Vanish Point (so-named because of the "point on a wave where water and gravity form a perfect partnership"), it will actually consist of two different 70-foot-tall water slides, with the first being a drop slide and the second being looped. Both offer 1,000 gallons of water per minute, providing for some high speeds, and over 400 feet of length, providing for a long ride.
5. Ray Rush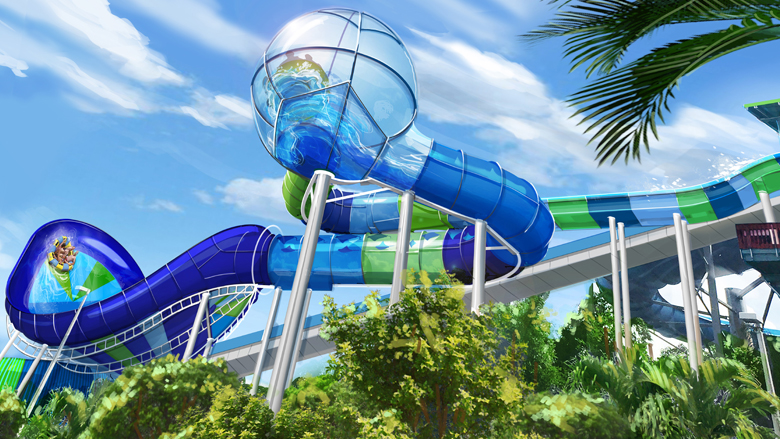 Location: Aquatica Orlando
Opening: spring 2018
Next up in SeaWorld's new 2018 push is Ray Rush, another water slide, though this time located at Aquatica Orlando and featuring an entirely different – and more family-friendly – focus. The hook here is the three disparate elements that are all combined into one slide, the first time this has been done (in Florida, at least): a 60-foot-tall launched beginning that hurls the four-person rafts out at 33 feet per second, a gigantic translucent sphere where riders will swirl about, and an open-air halfpipe that is themed as a manta ray's wings. The height requirement will be 42 inches, allowing younger ones to get involved with the watery action, as well.
6. The Great Lego Race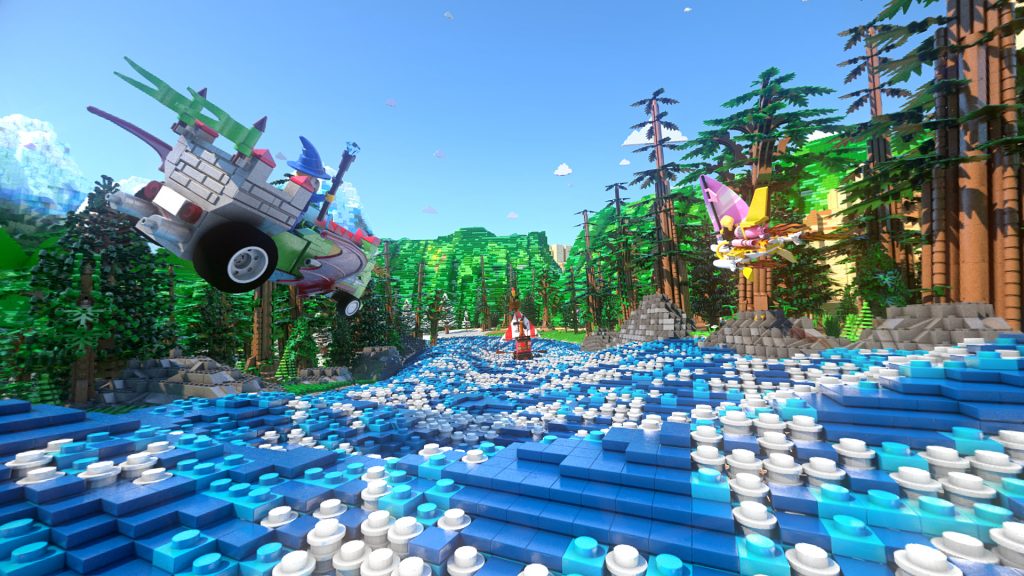 Location: Legoland Florida
Opening: spring 2018
Merlin Entertainments, the owner of Legoland Florida, is taking a page right out of SeaWorld's playbook and is retrofitting one of its pre-existent roller coasters (in this case, Project X) with virtual-reality technology. The result is The Great Lego Race, which immerses riders in a fully Lego-ized world (read: everything the eye can see is made out of Lego bricks) as they race against a handful of the brand's most popular characters, such as Pharaoh, Wizard, Surfer Girl, and Pirate Captain. Complementing the action is another trick from its bigger-brother theme-park rivals: a detailed queue that shows the five Lego drivers getting ready for the big race and which contains some interactive elements for the kids.
7. Fast & Furious: Supercharged
Location: Universal Studios Florida
Opening: April 2018 (expected)
Just as Skull Island: Reign of Kong took one specific element from Universal Studios Hollywood's Tram Tour and blew it up into its own standalone ride, expect precisely the same with Fast & Furious: Supercharged – so much so, in fact, that the new attraction uses Kong's ride vehicles. Before being fast and furious with Vin Diesel and his "family" out on the streets of Los Angeles San Francisco, guests will get to experience a Race through New York Starring Jimmy Fallon-style "queue" that will allow them to get up-close and personal with a series of muscle cars in the crew's warehouse hideout.
Read more: the first official details
8. New nighttime lagoon show
https://www.youtube.com/watch?v=4L_eQMNrwXo&t
Location: Universal Studios Florida
Opening: summer 2018 (expected)
In case you missed the recent big news, Universal has (somewhat) unexpectedly pulled the plug on Cinematic Spectacular: 100 Years of Movie Memories and will replace the five-year-old production with a brand-new nighttime show. While not much in the way of specifics have been offered as of yet – all we know is that it will combine characters from several "favorite Universal attractions" together with obligatory special effects and a new soundtrack – it already promises to be Universal Studios Florida's most impressive lagoon show yet. Our best bet is that it will incorporate some of the spectacle of the park's original production, Dynamite Nights Stunt Spectacular, with the technical mastery of Universal 360: A Cinesphere Spectacular and Cinematic Spectacular.
Read more: the announcement
9. Voodoo Doughnut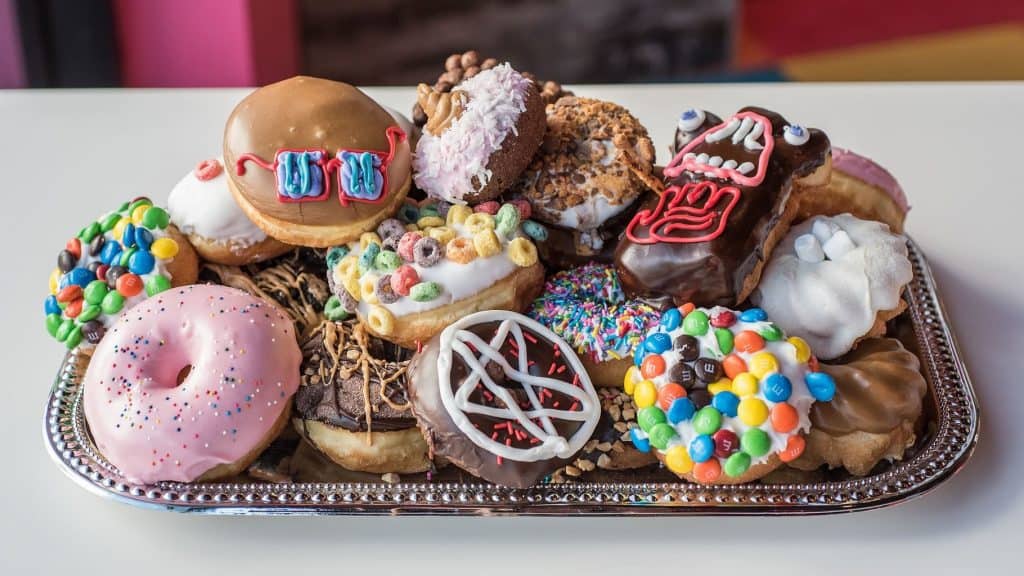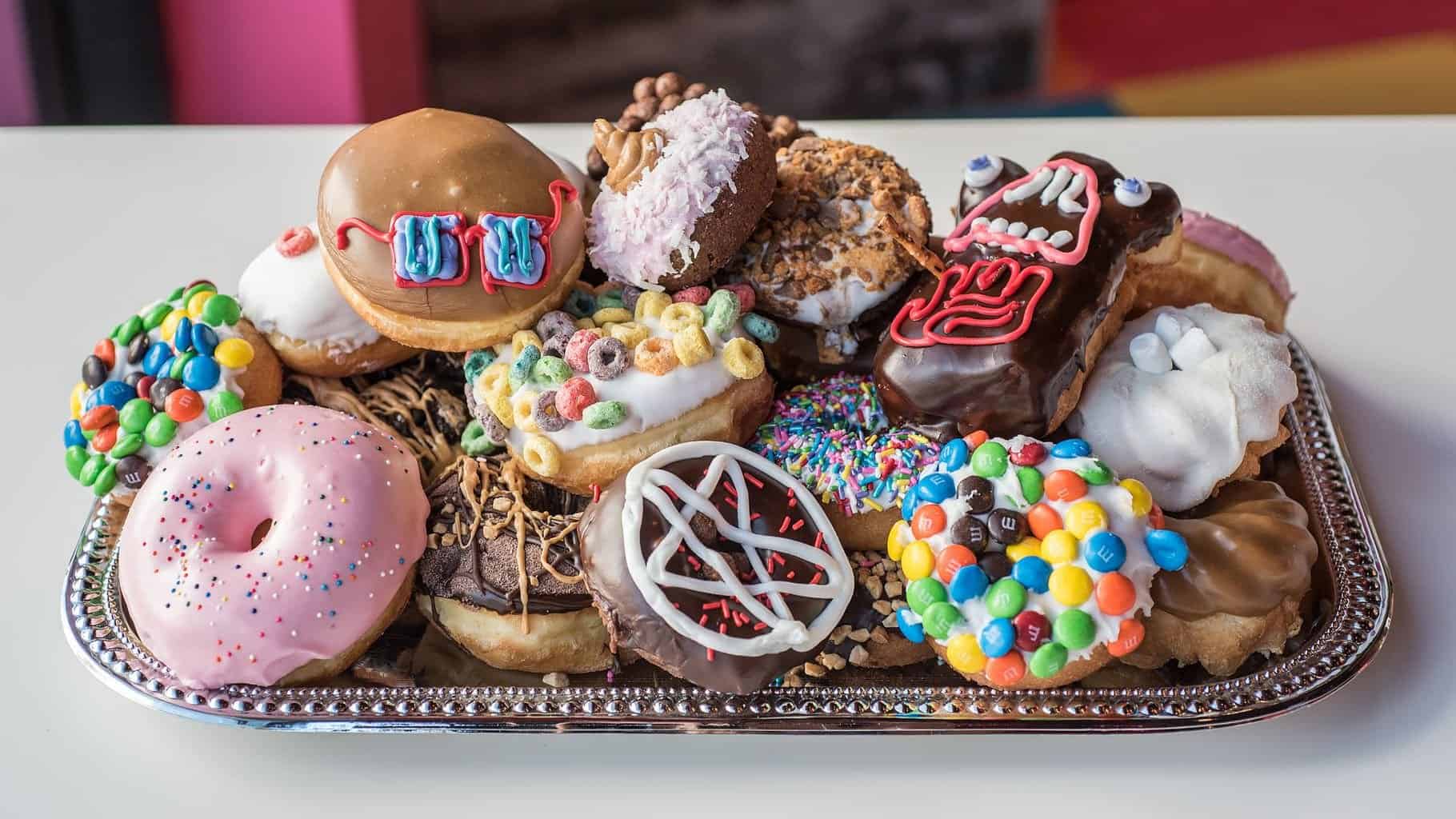 Location: Universal CityWalk
Opening: summer 2018 (expected)
CityWalk may have gotten some truly outstanding eateries over the course of the past four years, ranging from The Cowfish Sushi Burger Bar to Toothsome Chocolate Emporium and Savory Feast Kitchen, but it's never seen anything quite like this. Voodoo Doughnut, the formerly-West-Coast-only chain, is expanding eastward, bringing its eclectic mix of doughnuts, musical soundtracks, and wedding ceremonies (yes, seriously) to Universal's dining district. The sheer variety of delightful confections is enough to delight nearly anyone, but all the whacky, idiosyncratic extras certainly don't hurt – and will help CityWalk to stand out even more from all the hundreds of other venues in Orlando.
Read more: first details
10. Toy Story Land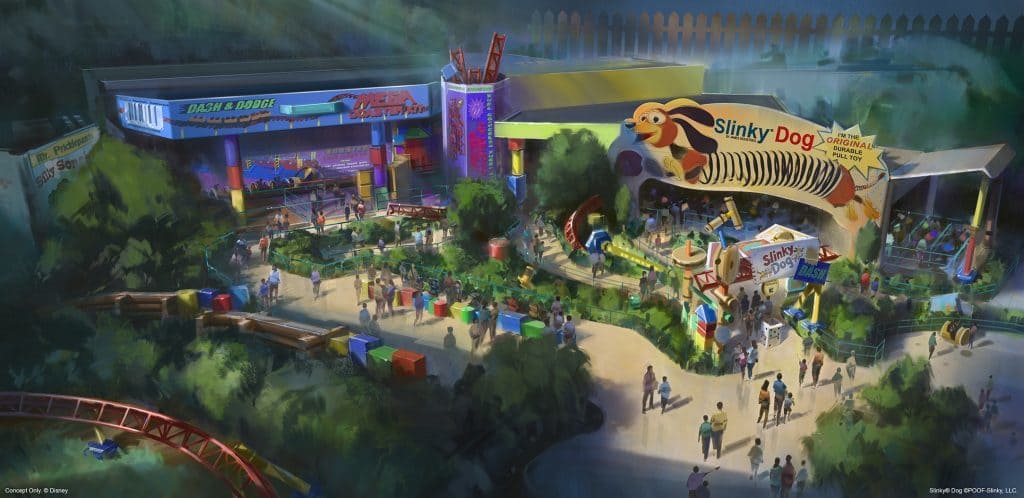 Location: Disney's Hollywood Studios
Opening: summer 2018
The first of two new major lands (sorry, Grand Avenue) to arrive at Disney's Hollywood Studios over the course of the next two years, Toy Story Land is already proving to be a major hit with the family demographic. The new area will shrink visitors down to the size of – what else? – a toy and then have them go on two brand-new rides: Slinky Dog Dash, a kiddie coaster with tons of personality, and Alien Swirling Saucers, a spinner featuring everyone's favorite aliens (and their claw) from the first film. It'll also get a slightly-modified Toy Story Midway Mania along with several character meet-'n-greets and restaurants, cementing Hollywood Studios's new standing in the Walt Disney World Resort pantheon. (But just wait until Star Wars: Galaxy's Edge debuts the following year!)
Read more: our complete guide
11. Infinity Falls
https://www.youtube.com/watch?v=L0iVcInsyEQ
Location: SeaWorld Orlando
Opening: summer 2018 (expected)
SeaWorld isn't done with water rides just yet.
Billed as a revolutionary aquatic attraction, Infinity Falls will tell a complete story, replete with some traditional dark-ride theming, to educate guests about the fragile nature of fresh-water ecosystems. Along the way, it'll dump loads of water on them in their eight-passenger rafts in the form of waterfalls and fountains – and then it'll carry them up a 40-foot vertical lift before depositing them in category IV rapids, making it the tallest rapids ride in the world.
What's more, the company is erecting an entire area around Infinity Falls that will be themed as a river village and that will consist of several different family activities and educational experiences. When combined with this past summer's Kraken Unleashed, SeaWorld is hoping that this new one-two combo will be enough to turn around the sinking numbers at its Orlando park.
Read more: first details
12. Disney Skyliner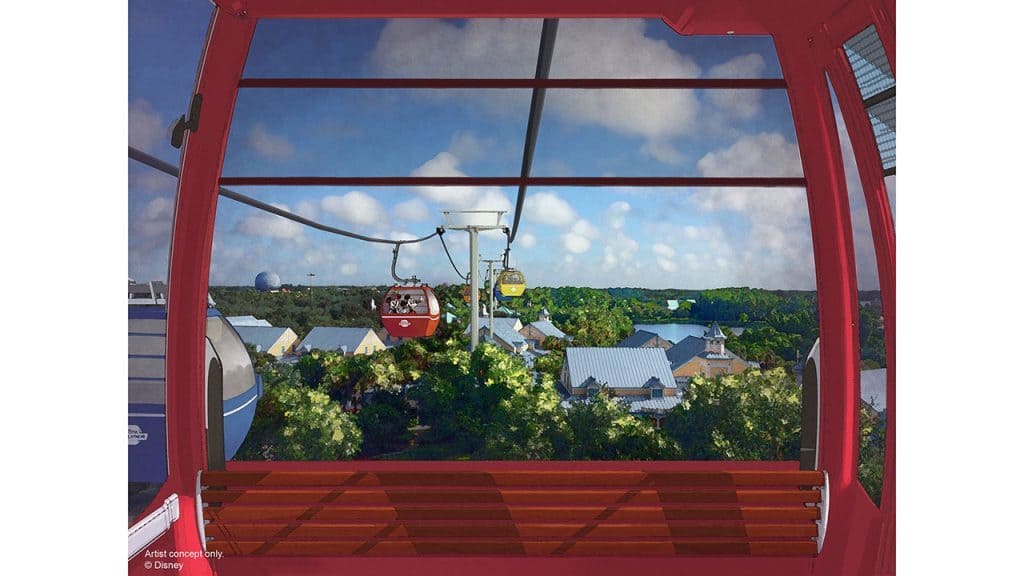 Location: Walt Disney World Resort
Opening: summer 2018 (expected)
As of late, Disney has been keen on introducing new transportation options to all of its millions of guests at its Orlando resort – and while Minnie Vans may be more stylish (not to mention more expensive), it's actually the Disney Skyliner that looks to be the most fun.
Here's how it works: a series of large gondolas will take passengers up into the air, allowing them to easily travel back and forth between two of the Disney World theme parks (Epcot and Hollywood Studios) and three of the on-site hotels (the Caribbean Beach, Pop Century, and Art of Animation Resorts). In typical Disney style, each of the Skyliner vehicles will be themed to a different character (our favorite so far is the Haunted Mansion denizens) and may possibly take riders to even more destinations in the near future, including some more of the nearby hotels and, just possibly, Animal Kingdom.
Read more: first details
13. Aventura Hotel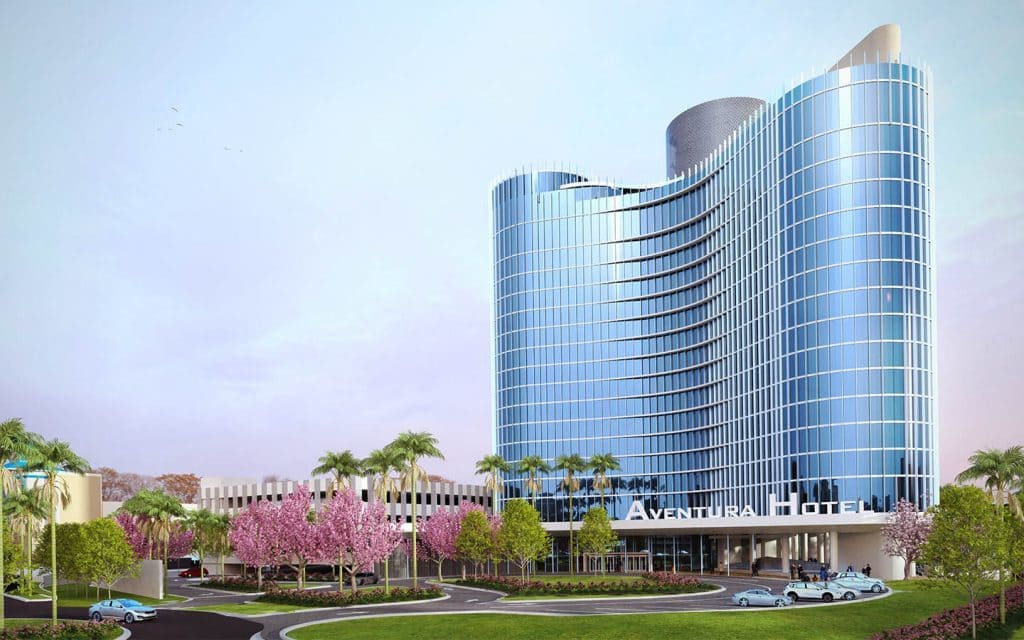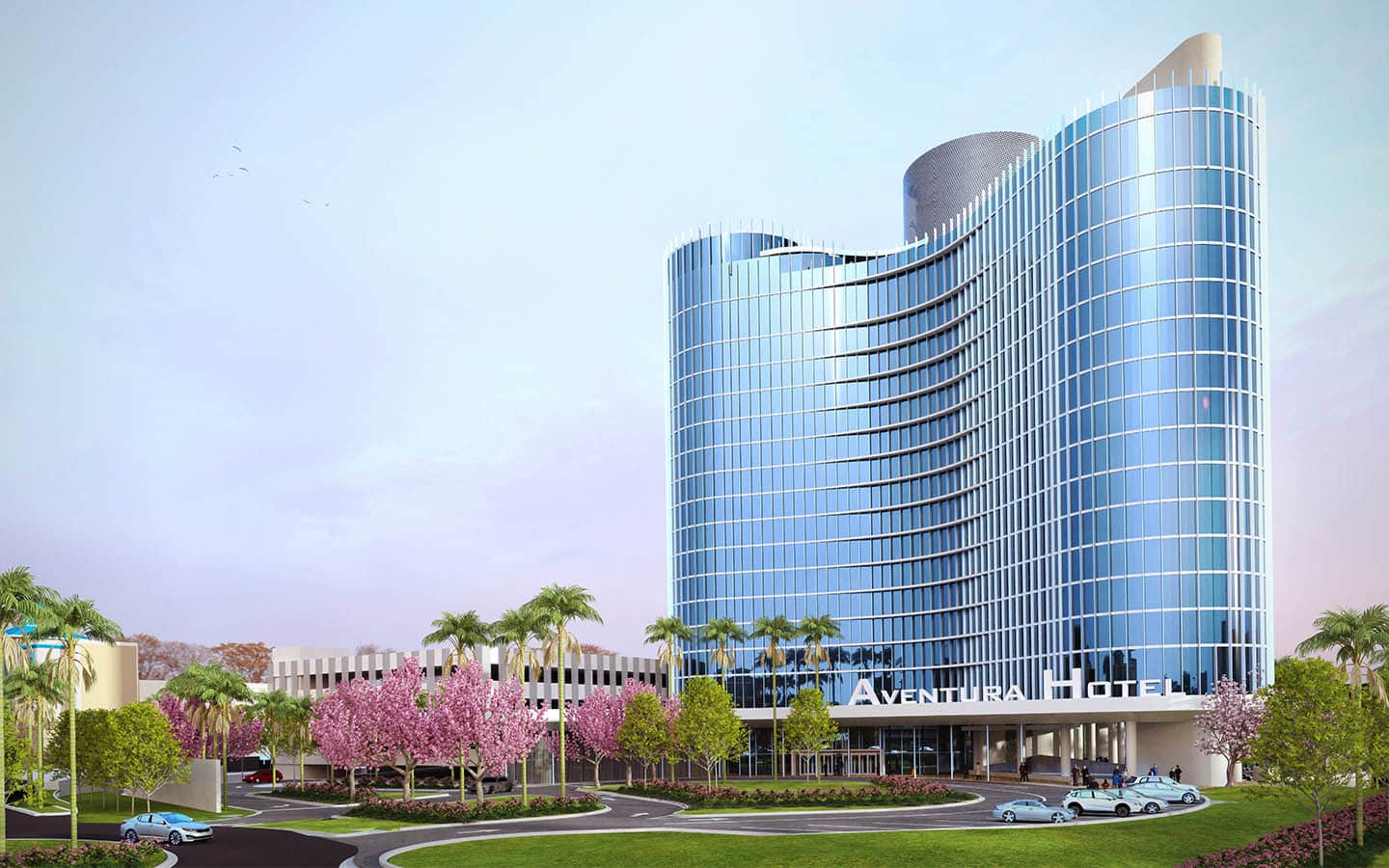 Location: Universal Orlando Resort
Opening: August 16, 2018
Since Universal Orlando Resort already has two premier hotels (Portofino Bay Hotel and Hard Rock Hotel) and two preferred ones (Royal Pacific Resort and Sapphire Falls Resort), it's only fitting that it get a second prime value property, just to make sure that Cabana Bay Beach Resort isn't all alone.
Aventura Hotel definitely lives up to its "value" moniker much more than its sister property across the street does. Don't expect any of Cabana Bay's fun, vibrant theming; instead, you'll simply find a sleek and posh modern hotel that will provide for even cheaper on-site rates. But this doesn't mean that Aventura will skimp out on the amenities – it'll feature in-room tablets (to control everything from the TV to the air conditioning), a virtual-reality game room, and, best of all, a 16-story rooftop bar, which will offer a commanding view of all of Universal Orlando.
Read more: our complete guide
BONUS: Reflections of China replacement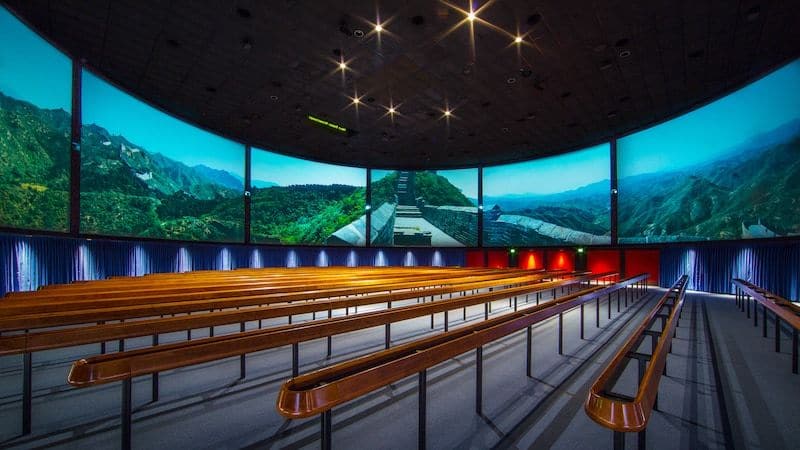 Location: Epcot
Opening: TBA
The 14-year-old Reflections of China Circle-Vision film located at World Showcase's China Pavilion is soon to shuffle off of the theme park mortal coil, to be replaced by a brand-new 360-degree movie. Disney's Imagineers have been busy developing a next-generation digital camera system to capture this new footage, and it's expected to be just the tip of the new Circle-Vision iceberg – don't be surprised when a whole new series of such films start landing at nearly every single Disney theme park around the world.
When, exactly, Epcot will be getting this new experience is unknown, but we have the suspicion that it'll most likely be sometime in 2018 – especially considering just how many other new attractions will be arriving at the park, specifically, and all over Disney World, generally, between now and the big 50th anniversary celebration in 2021.
–
We'll have continuing coverage of all 14 new attractions that will be opening in Orlando between now and the end of 2018, so keep tuned to the Orlando Informer Blog, Orlando Informer Podcast, and all our social media channels – Facebook, Twitter, and Instagram – for the latest updates and reviews.