You are reading an article tagged as a rumor. Read our note from the editor to learn about rumors shared on Orlando Informer.
There's been a lot of work progressing behind the scenes – and, yeah, occasionally out in the open, as well – at Universal Orlando these past few weeks. This isn't out of the ordinary, given the absolutely huge amount of construction work that seems to be endlessly flowing across the resort's 890 acres. What is of note, however, is that a number of these current projects are teeny, tiny updates that most guests probably wouldn't even blink an eye at, while others promise to be huge alterations to Universal's lineup of attractions that all and sundry will most certainly notice.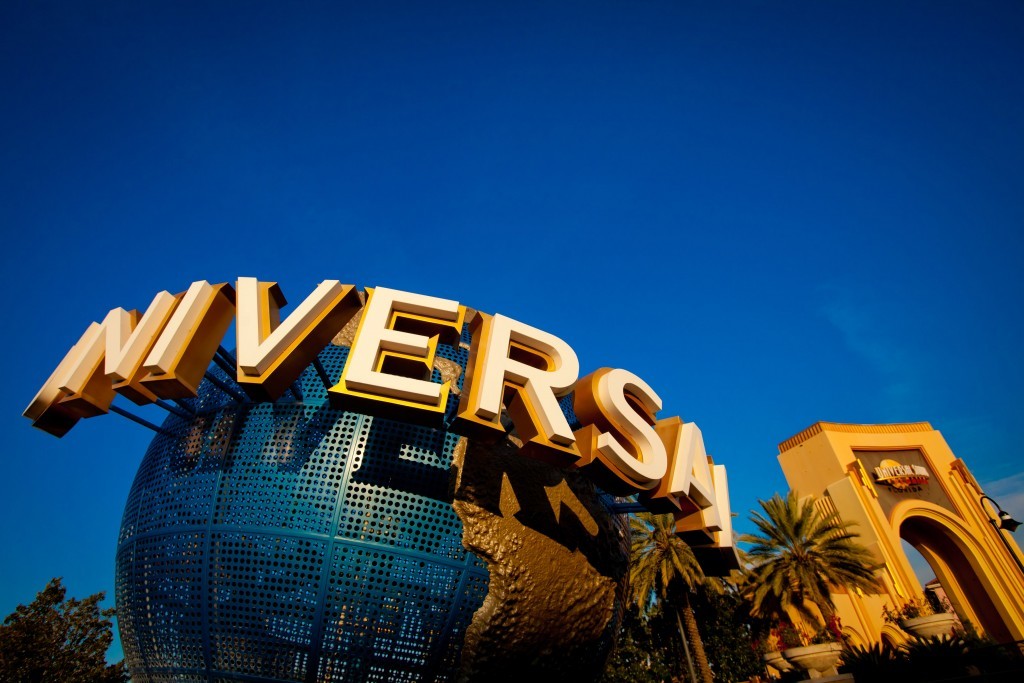 As the world turns…
Also noteworthy: they all (well, almost all) come from the same source. If you've ever been to the Orlando Informer Community Forums, you might've noticed a dark, disturbing presence that goes by the nom de plume of Unknown. This cheery chap has been known to drop well-placed morsels from deep within the bowels of Universal onto everyone's plates – including on Twitter now, too, given that he just signed up last week. It may be hard following all these juicy tidbits and attempting to compile them all together, so we thought it might be worthwhile – and certainly neighborly – to do it for you.
Marvel Super Hero Island
As The Incredible Hulk Coaster continues to make good progress on getting most of its track put back together, it would seem to be rather obvious that, after all the rumorin' and speculatin' and daydreamin', the roller coaster is going to employ the exact same layout as it had before, although it'll certainly be a smoother ride – and a fancier one, too, as the queue will be completely bulldozed and rebuilt from the ground up, of course.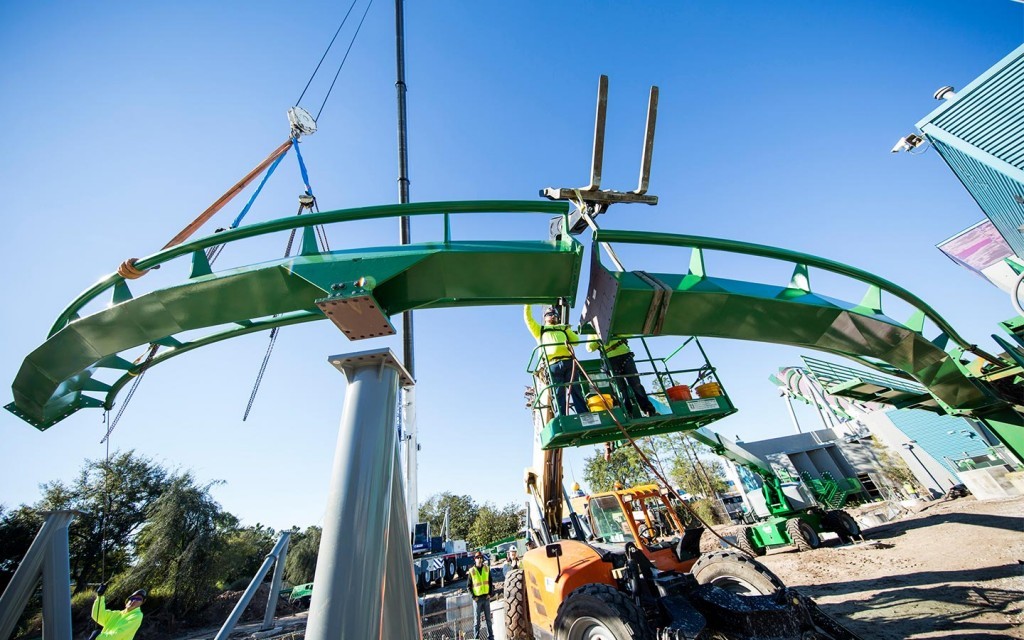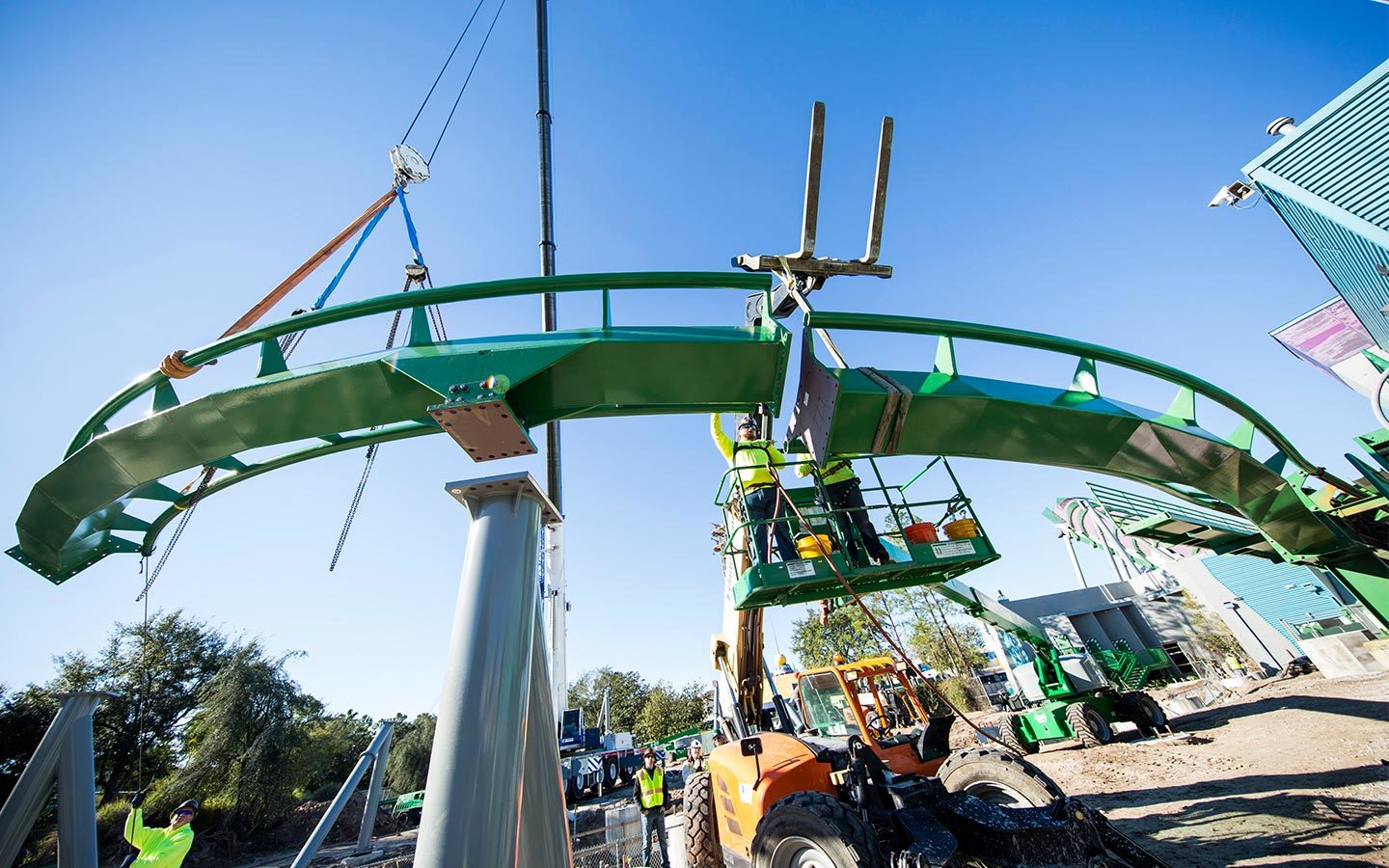 Hulkstruction! Image © Universal
Except, well, Unknown has a few things to say about that expectation. Although the track is exactly the same as before, the coaster will be faster, making for a more aggressive ride experience right off the bat. But don't think this means the attraction's running time will be decreased; on the contrary, our slippery friend maintains, it'll actually be longer, thanks to an expanded story that riders will be exposed to via on-board audio. Will this tie into the new queue? Your guess is as good as ours, as the line's waiting area is entirely unknown (heh) to us.
Well, except – perhaps – for this little tidbit: the metal detectors that have since become a permanent part of Hulk's façade will be getting an overhaul, making them tie into the ride's newly expanded theming. (OI's resident rumor-monger also says to keep an eye out for similar redos on Dragon Challenge's and Hollywood Rip Ride Rockit's detectors, as well.)
The Dippin' Dots counter will finally succumb to Doc Ock's sustained attack
While that's the big development to chew over, here's one of those smaller ones we promised: what has long been a "Frozen Ice" quick-service stop – it's actually a Dippin' Dots stand – will soon be torn out and made into an Auntie Anne's pretzel counter. If the move seems weird, particularly in a themed area such as Marvel Super Hero Island, well, it is, but it's also indicative of a growing trend in the theme park world: corporate franchise inclusion. Starbucks has already sprouted up at both Islands of Adventure (in Port of Entry) and Universal Studios Florida (in New York), and, indeed, there's already an Auntie Anne's positioned in CityWalk.
Not even superheroes, it seems, are impervious to giant corporations.
Skull Island: Reign of Kong
Next up: we have a little something to exclusively report on Skull Island: Reign of Kong.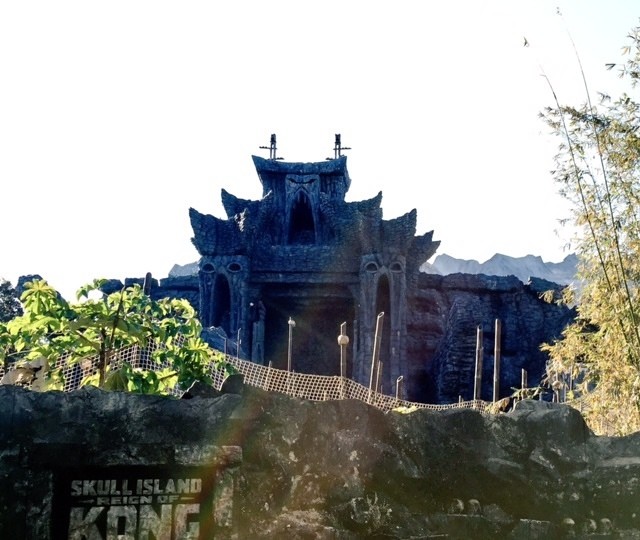 Kongstruction! Photo by Chuck Plagmann
We say "little" because little is precisely what this brand-new "island" at Islands of Adventure will be. Yes, yes – the ride itself is all sorts of massive and epic and larger-than-life, and it's sure to be one of the biggest E-tickets in town for the foreseeable future. But whereas all the other lands at the park consist of multiple attractions, eateries, and stores, King Kong's new digs will be just the one ride. Surprising, ain't it?
Actually, that's not entirely true – there will be two kiosks perched on the periphery of Reign of Kong's land, both of which are designed to look as if natives to Skull Island had built them; their theming consists of crates and bamboo (in a nifty twist, the carts' drainage pipes will be disguised as rather large shoots of bamboo that empty into barrels) and even extends right down to the drawers of the cash registers. As Unknown himself put it to us, the level of detailing will be "rather impressive."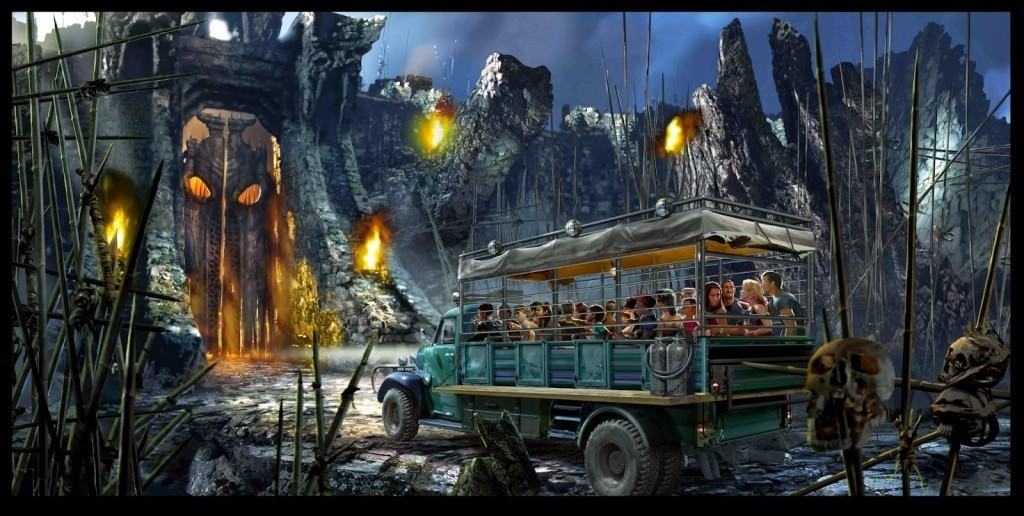 Expect the kiosks' theming to match this perfectly
What will these carts sell? That we're not quite as sure of. We do know that is that, on the left-hand side, right next to the ride's entrance, refreshments will be sold – and that this kiosk's theming will be expanded to include burlap sacks, trunks, a rusted water tank, and a vintage fridge – while merchandise will be off to the right (you'll pass it on your way out of the attraction). We also know, thanks to a quick description of the equipment that's required for the food and beverage cart, that some of the refreshments will include turkey legs, pretzels, ice cream, and, of course, Coca-Cola (as a number of the weathered crates will have the ubiquitous company's logo emblazoned on them). While Kong may not have some culinary offering themed exclusively to him – unlike Springfield's or The Wizarding Worlds' bevy of proprietary menu items – at least explorers will be able to get their fill on comfort food.
Quick hits: Hollywood and cars
Consider this one a quick post-script. We have two little nuggets that are just that – little and nugget-sized, but which are still guaranteed to satiate the rumormonger's hunger.
First up, from Twitter maestro TheNJBrandon, we've now learned that Pennsylvania-based Spitz, Inc. has been contracted to install projection screens at a price of $1.48 million for Project 620, otherwise known as Fast & Furious: Supercharged. (Spitz, in case you were curious, is the same company that is doing the same exact work on the Soarin' overhaul over at Walt Disney World). While it may come as no surprise that Universal Studios Florida's version of Supercharged will be at least partly screen-based – that's what the original experience entirely consists of over at Hollywood – it's nice to have some confirmation of the ride's details beyond what its purdy queue will look like.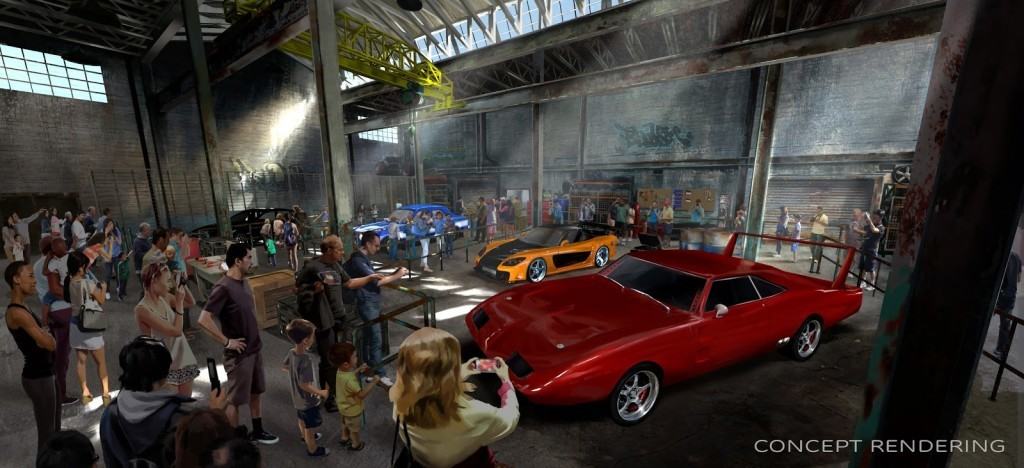 Purdy queue
Much more excitingly, however, is the revelation from Unknown once again that, following Universal Studios Hollywood's recent soft openings for its version of The Wizarding World of Harry Potter – and all the money that the land's grand opening this April is sure to rake in – the company is currently furiously in the midst of designing and prepping a second theme park. Where would it go? What would it consist of? These are questions that we just don't know as of right now, but one thing's a surefire guess: if true, expect a copy of Diagon Alley to be the centerpiece of the new park.