Orlando Informer readers can now share their experiences at Universal Orlando on this page!
Below our information you'll find real guest reviews & your chance to submit your opinion.
Location
Skull Island: Reign of Kong, sandwiched in between Jurassic Park and Toon Lagoon.
Restrictions and access
34 inches; child swap available; single riders line available; express accepted.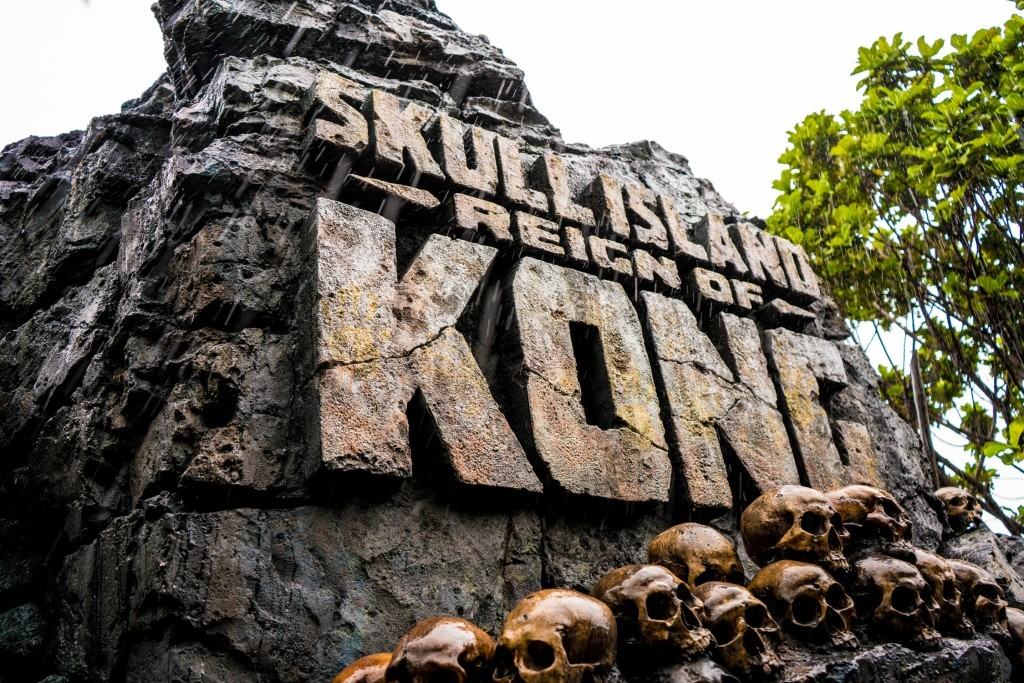 Two sentence insider summary
King Kong is back and better than ever in this new blockbuster attraction opening at Universal's Islands of Adventure. Guests board large expedition vehicles and are led by one of five unique drivers on this attraction that merges both physical and digital effects into one immersive attraction.
Fear factor
5 out of 5. While this attraction never leaves the ground, the journey through Skull Island is intense. Additionally, the queue for this attraction is home to natives who often startle guests. While this attraction's height restriction makes it suitable for almost anyone, the visuals and environment may scare younger children.
OI fun fact
This is the second Kong attraction to open at Universal Orlando. The first, KONGfrontation, was an original Universal Studios Florida attraction and closed in 2002.
Skull Island: Reign of Kong – photo gallery
Skull Island: Reign of Kong now soft opening – HD video
Skull Island: Reign of Kong – real guest reviews
Average rating:
33 reviews
Jun 19, 2017
Universal annual passholder for 20 years. Worst ride ever.
Date Of Last Visit:
11/24/16
I had to come and write a review for this ride. The queue is awesome, don't get me wrong.. It's what gives my review 1 star. However, the ride itself is severely underwhelming. Kongfrontation (the original ride) was miles ahead of this ride. What was bad? Well, first of all, enough of the 3D rides. But this one is a giant bus with no seatbelts or lapbars (gives an idea on how tame it is).. The vehicle will shake slightly but there's nothing but 3 screens and a very underwhelming Kong. The animatronic is great but it's nothing like the original.. That was a Kong HANGING.. This one is just sitting there with his head visible. Overall, I wouldn't wait more than 5 minutes for this ride. Very sad to see this is what Universal hyped up because I was quite excited for it. Seriously, ENOUGH OF THE 3D rides!
Jun 19, 2017
Pretty good
Date Of Last Visit:
12/9/16
Unlike some people, I enjoyed this ride. Some complained about the use of screens but I think its good considering A) Tight space its in and B) Use of practical effects isn't possible for this ride.The screen use is pretty good (quality is better than I have ever seen) and the AA at the end is amazing.
Jun 19, 2017
Big Dissapointment
Date Of Last Visit:
January 20, 2017
Waited in line for 80 minutes - cramped, hot, loud lines with no fresh air is the worst part of this ride by far. Though immersive, seems totally unnecessary and ruined the experience. Ride seemed short and very disappointed at the lack of real elements. The old kongfrontation was impressive, the anamatronics well done, but most of this ride is done on screen! The large kong at the end is fantastic but the ride needs MUCH more of this. Worth it for 15 minute wait, but not much more. As other reviews have said - this technology is much better in Spiderman and Harry Potter rides.
Jun 19, 2017
Very disappointing attraction. Very rough and for no reason. It's not fun and for all the seniors and people with bad backs and necks this is another attraction many can't or shouldn't ride. All you may get from this attraction is injured. It's not fun. Lots of wasted time and money on this! When will this park understand you can make a fun attraction without shaking people from side to side and all around? Not fun!
Jun 19, 2017
Darkride disappointment
Date Of Last Visit:
2/27/17
I'm not terribly opposed to this new darkride roller coaster fad, which is essentially a jostling box/cart you sit in that typically doesn't roll on an outside coaster track. This one is half outside (scenery purposes) and inside. The ride itself requires glasses to properly view the videos that play on either side of the transport truck you ride on. Speaking of the transport truck, DO NOT SIT IN THE FRONT ROW BEHIND THE DRIVER. We were directly behind the animatronic driver and literally couldn't see everything going on around us. I suggest sitting in the very back row, or close to it so you won't miss any of the action. It was purely obvious that we were watching screens showcase us footage from an action packed scenario featuring Kong, and prehistoric creatures that we've already become acquainted with. It plays out a lot like Earthquake's tram did, jostling over cliffs, and being splashed with water etc. The wait wasn't terribly long, but we were there on a Monday, so it wasn't a major inconvenience, but I think they could've done better. Make this your last destination in the park, as if you happen to miss it, you won't be missing much.
Skull Island: Reign of Kong – map
Click any marker to display the attraction or venue name. To scroll or zoom, use the controls on the top-left of the map. You may also switch to different map views by using the buttons on the top-right of the map.

View OI's map of Universal's Islands of Adventure.
Skull Island: Reign of Kong – Construction Photo Gallery