Skip to: Overview | Location | Attractions | Dining | Shopping | Fun facts | Additional services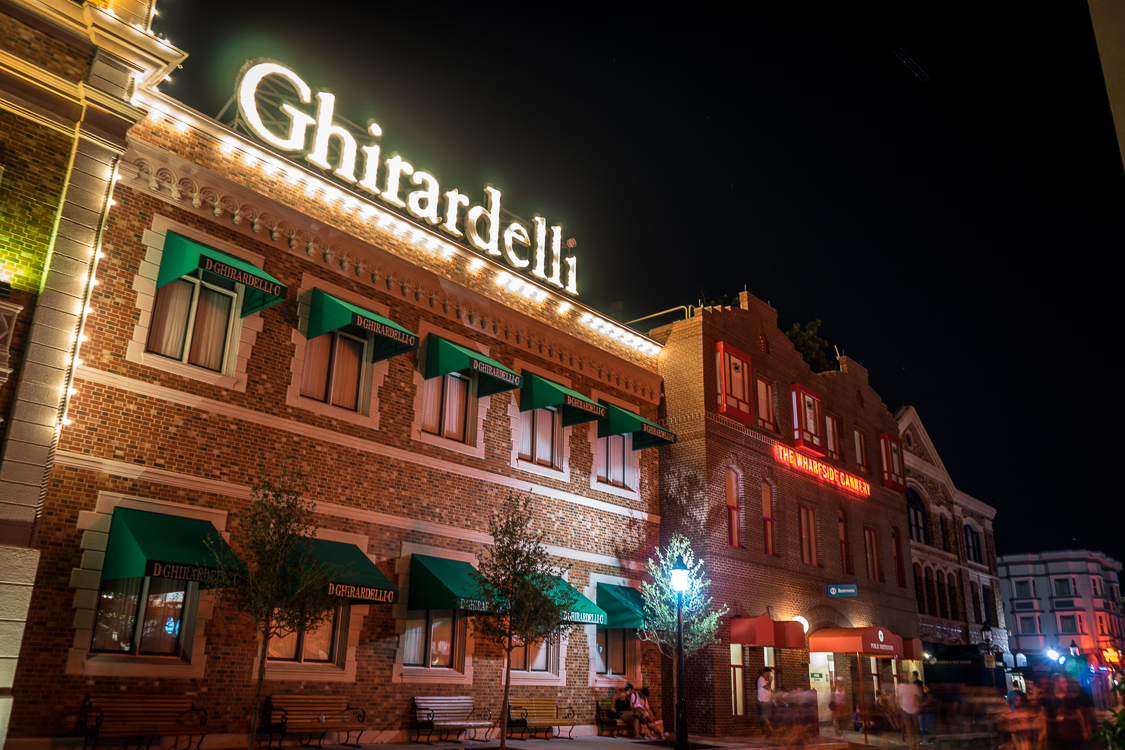 What is San Francisco?
Resembling Fisherman's Wharf, complete with a replica of the famous clocktower in Ghirardelli Square, the San Francisco area invites guests to relax and unwind in the City by the Bay. Hoping to catch a bite? Lombard's Seafood Grille, the park's fine-dining restaurant, offers seafood that is "the best, fresh from the docks." If you harbor simpler tastes, Richter's Burger Co. and the Chez Alcatraz bar offer more affordable fare, while those looking for some excitement will want to take a ride on the party bus with Dom's crew over at Fast & Furious – Supercharged.
Where is San Francisco located?
San Francisco – attractions
Go for a cruise with the Fast family at Fast & Furious – Supercharged. With a building facade that resembles a nondescript San Francisco warehouse, inside you'll find an impressive collection of cars, trucks, and memorabilia from the Fast & Furious films. Combining live pre-shows with high-speed action, this ride is fun for the whole family.
San Francisco – dining
A refined oasis in the midst of a theme park, this full-service dining location offers fresh seafood favorites such as clam chowder and the Cioppino ocean bowl (an indulgent mix of mussels, calamari, little neck clams, Atlantic cod, and fusilli pasta). If you prefer your food to come from dry land, Lombard's also has burgers, salads, steak, and a menu just for the kids.
Shake, rattle, and roll with specialty burgers and sandwiches like The Big One, The Aftershock, and The San Andreas, or cool down with The Frisco Shake (choose from chocolate, vanilla, or swirl flavors). Explore both floors of the restaurant to discover fun Americana decor, paying homage to the Golden State.
Tucked away on the pier next to Lombard's is Chez Alcatraz, an outdoor neighborhood bar that serves beer, mixed drinks, appetizers, and non-alcoholic drinks, right next to the water. Don't forget to snap a pic with Bruce, a replica of the monster shark from Jaws.
This quick-service cafe has sandwiches, fresh fruit, tea, coffee, and other healthy options, sold right next to decadent San Francisco cheesecakes and other pastry items, in a variety of flavors. You can even grab a beer or wine to complete your indulgence.
San Francisco – shopping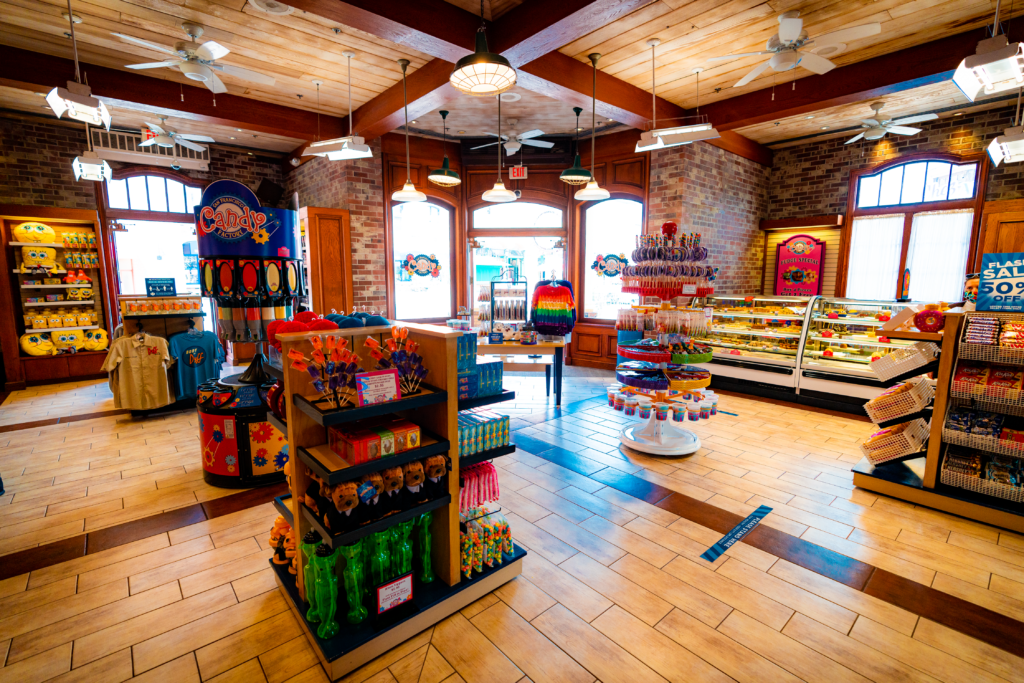 Next to Richter's is the vibrant San Francisco Candy Factory, where you can stock up on bulk candies and packaged Universal treats or select from the fresh fudge, gourmet cookies, and caramel apples.
Custom Gear
No matter where you are on the spectrum from full-on gearhead to "have, at some point, been in a car," you will still appreciate the breadth and variety of vehicular merchandise at the exit to Fast & Furious – Supercharged. Load up on gifts, toys, and apparel from the movie franchise, or browse the car accessories, decals, novelty license plates, and more. At Custom Gear, shoppers can even build their own miniature car, selecting all the different body parts and assembling them in the shop.
Amazing Pictures
This fun and unique souvenir spot allows guests to put themselves right in the movies, with greenscreen photos and hundreds of backgrounds and poses to choose from. Take a few minutes to enjoy your own personal photoshoot before selecting your favorites to print and take home.
San Francisco – OI fun facts
On opening day of Universal Studios Florida, back in 1990, the San Francisco area of the park extended into what is now the London waterfront and Wizarding World of Harry Potter – Diagon Alley sections. The main attraction was the Jaws ride, where guests boarded one of Captain Jake's Amity Boat Tours – each with a live guide – for a spin around Amity Bay, only to come face-to-face with the Great White terror of the sea. When the ride closed in 2012 to make way for the Potter juggernaut, several months of construction were spent simply hauling dirt to backfill Amity Bay.
The abbreviated San Fran area was left with only two attractions until 2016, when both had closed to make way for the notorious Fast & Furious gang and their Supercharged experience.
Are there guest services available in San Francisco?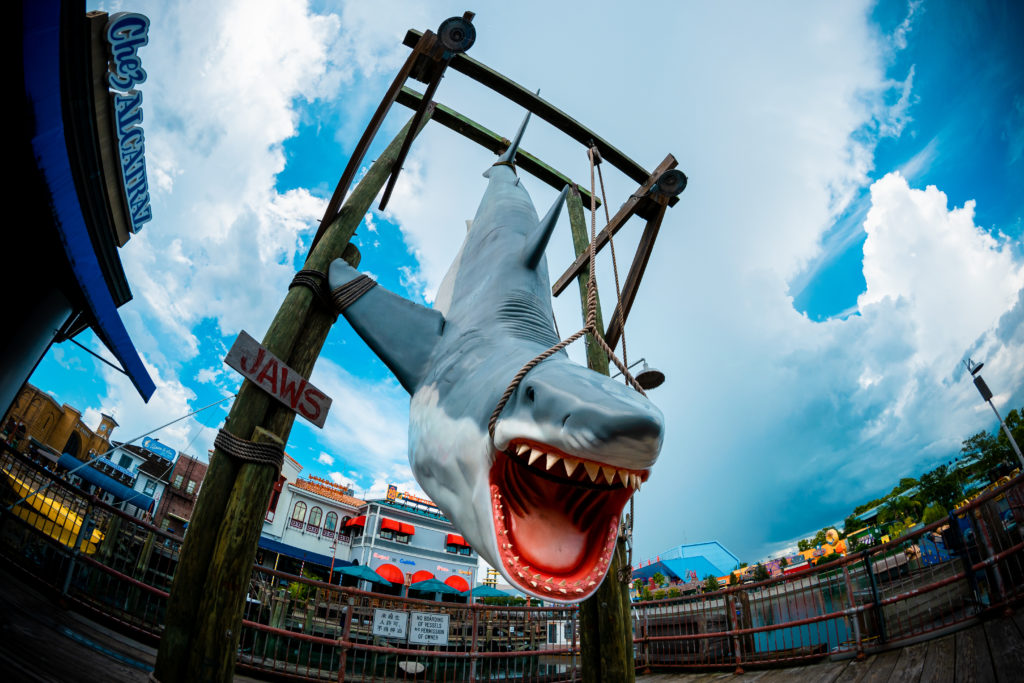 Restrooms
The Cannery restrooms are located across from Lombard's, and there is also an accessible family restroom in the first aid center, down a side path that runs between New York and San Francisco.
Lockers
There are no guest lockers available in San Francisco.
First aid
The nearest first aid station is located between New York and San Francisco, before you get to Fast & Furious – Supercharged.
ATMs
Although there are no ATMs in San Francisco, you can find one on the London waterfront, near the King's Cross Station (home to the Hogwarts Express).
Do you have a question about the information on this page, would like to provide feedback, or did you spot an inaccuracy? Please let us know by posting in our
Orlando Informer Community
on Facebook.