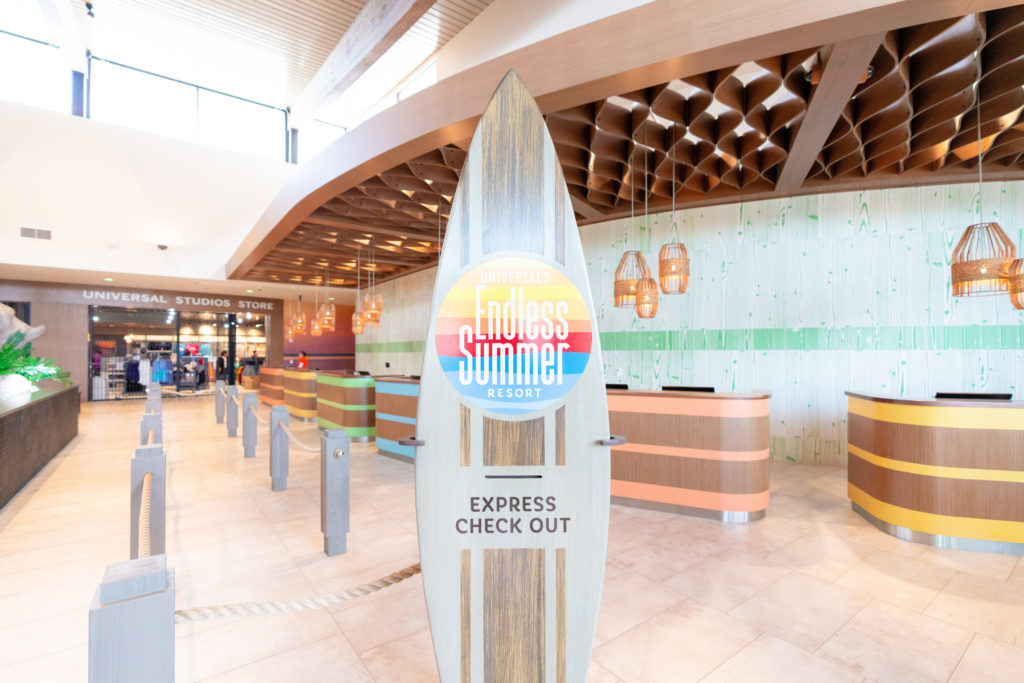 What are the public spaces at Dockside Inn and Suites?
Because Endless Summer Resort – Dockside Inn and Suites is the single most inexpensive resort at Universal, the theming isn't always as pronounced as what one can find at, say, Sapphire Falls Resort or Portofino Bay Hotel, but there are still a lot of fun touches to be discovered nearly everywhere you look. Universal's goal is to make you feel as if you're at a beach retreat, with a particular emphasis on sand and colorful sunsets – or, as the company itself puts it, to "evoke the feeling of being surrounded by the sea from the shore and catching the sunset from beneath a pier."
Dockside Inn and Suites – lobby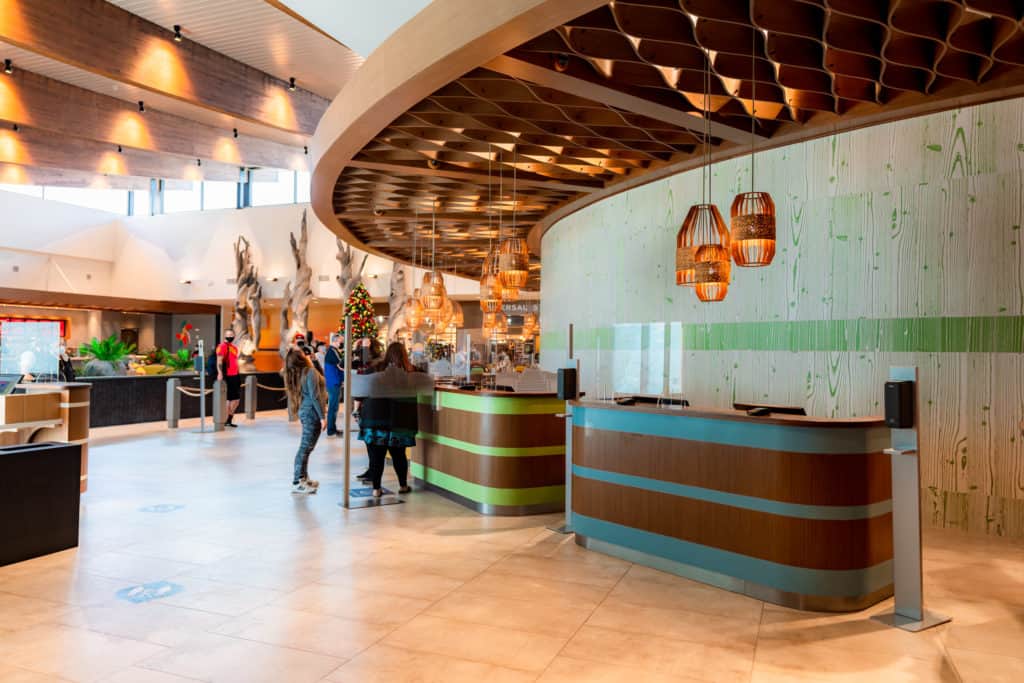 Dockside Inn and Suites's lobby may be just as big and open as Surfside Inn and Suites's, the hotel's sibling property, but its tone is a fair bit different, evoking the feeling of "gathering around a sunset beach bonfire" – look for warm colors and natural woods, including some pretty interesting driftwood features (Universal has said that the lobby is also meant to make guests feel as if they're "hanging out on a pier").
Inside the lobby, you can find the check-in desk, luggage services, the Universal Studios Store, a Starbucks, and the Universal Vacation Planning Center and ticket desk. Around the corner is the quick-service eatery, Pier 8 Market.
Dockside Inn and Suites – shopping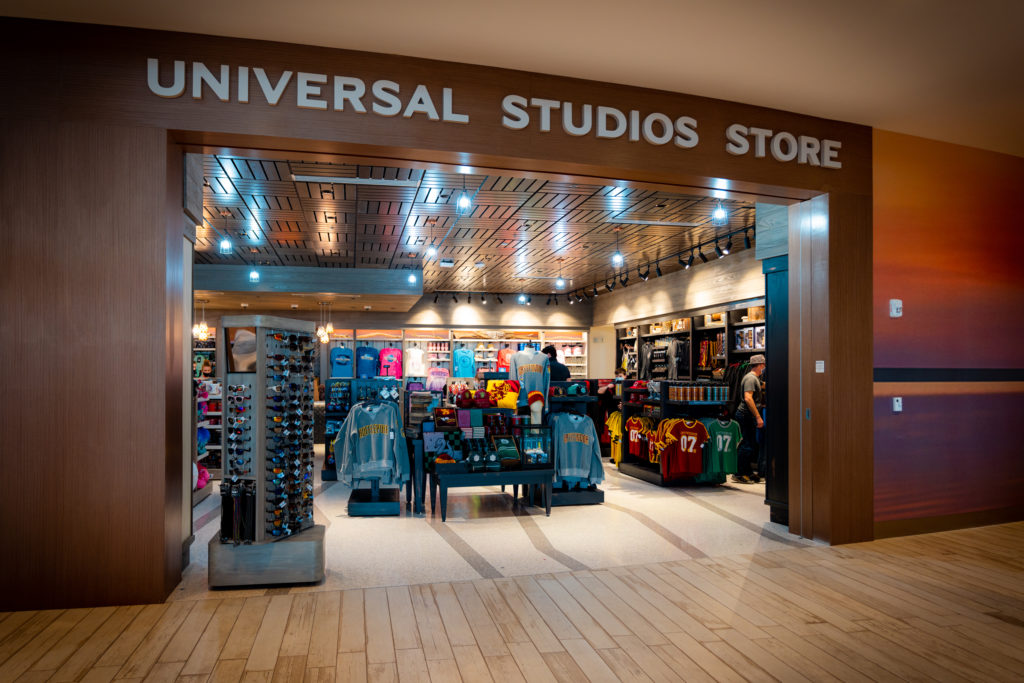 Featuring a cool ceiling and the same beachy highlights of color, Dockside's Universal Studios Store continues its, well, dockside theme while offering souvenirs from the most popular Universal properties, such as The Wizarding World of Harry Potter and the Minions.
Dockside Inn and Suites – dining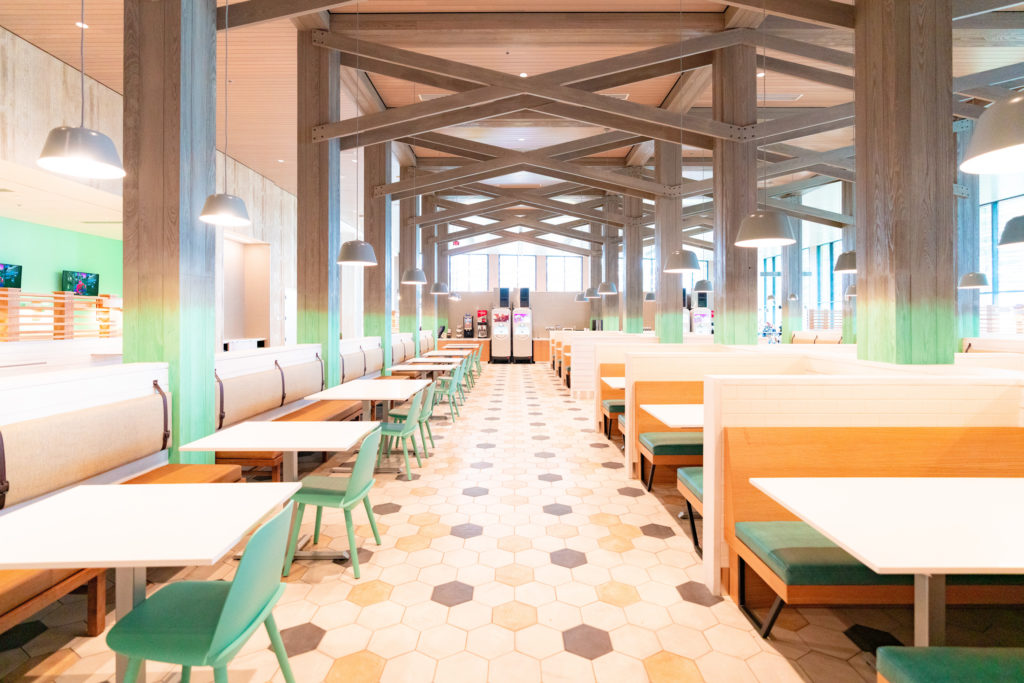 In addition to the lobby Starbucks, Dockside Inn and Suites has the reasonably priced Pier 8 Market, with five different stations that offer different fare for breakfast versus lunch and dinner. And at the two pools, guests can visit two different bars – The Oasis Beach Bar at Tower 1 and The Wavemaker at Tower 2 – for a fun selection of cocktails, beer, and wine.
Does Dockside Inn and Suites have a fitness center?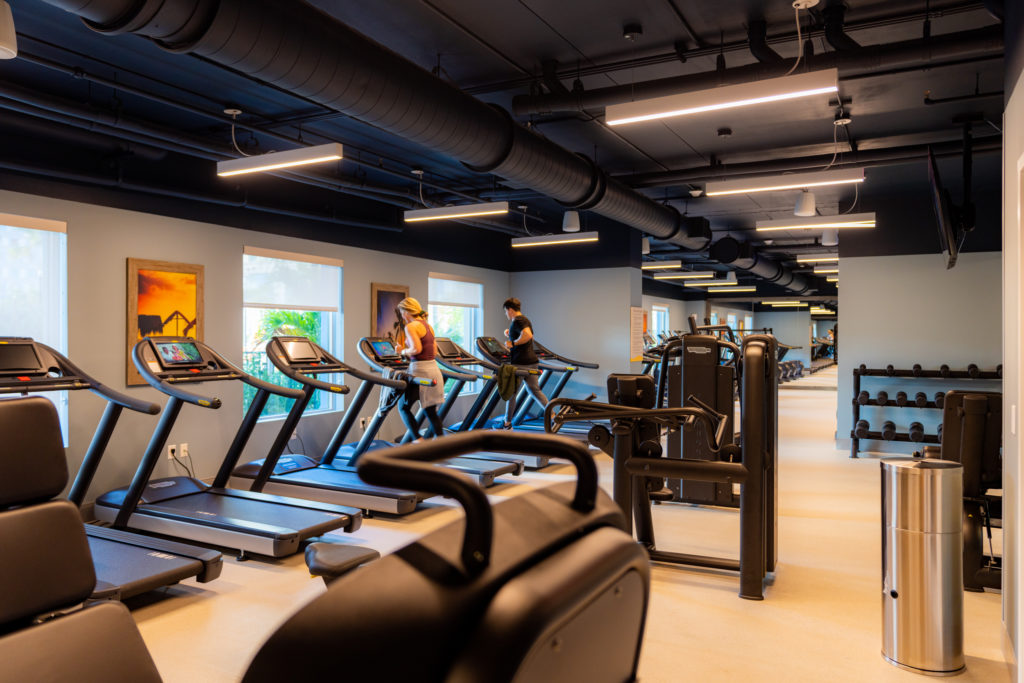 Dockside doesn't skimp on the fitness center, which is complimentary to all guests and boasts the latest in cardio and weight machines, kettle bells, and free weights. You can find it in Tower 1.
Dockside Inn and Suites – game room
Unfortunately, for the time being, the amenities in Dockside Inn and Suites's Tower 2 are closed, and this includes the game room.
Do you have a question about the information on this page, would like to provide feedback, or did you spot an inaccuracy? Please let us know by posting in our
Orlando Informer Community
on Facebook.