Skip to: Overview | Pier 8 Market | Sunset Lounge | The Oasis Beach Bar | Starbucks | Pizza delivery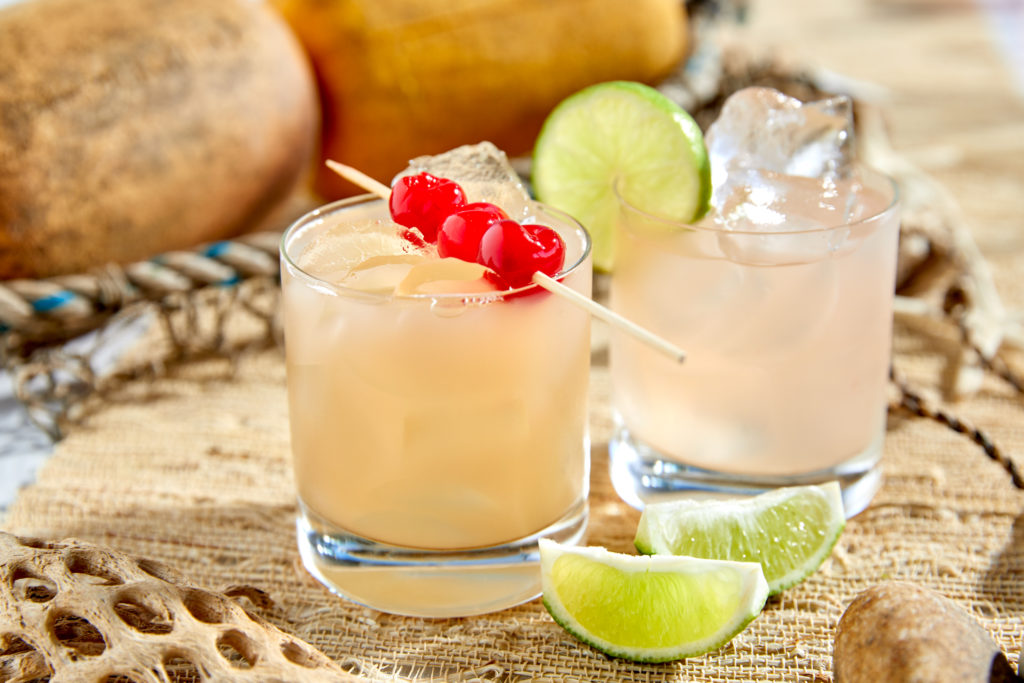 Where can I eat at Endless Summer Resort – Dockside Inn and Suites?
Much like its sister hotel, Surfside Inn and Suites, Dockside Inn and Suites takes a rather barebones approach to its dining options, covering just the basics (thereby helping to live up to the value part of its name). However, unlike its counterpart across the street, Dockside does feature a slightly expanded roster of venues, thanks to the fact that it has nearly three times the number of rooms as Surfside.
In addition to the food hall and the lobby and pool bars, you can also find a Starbucks and a pizza-and-fried-chicken-delivery option, which can truly stretch your vacation dollar.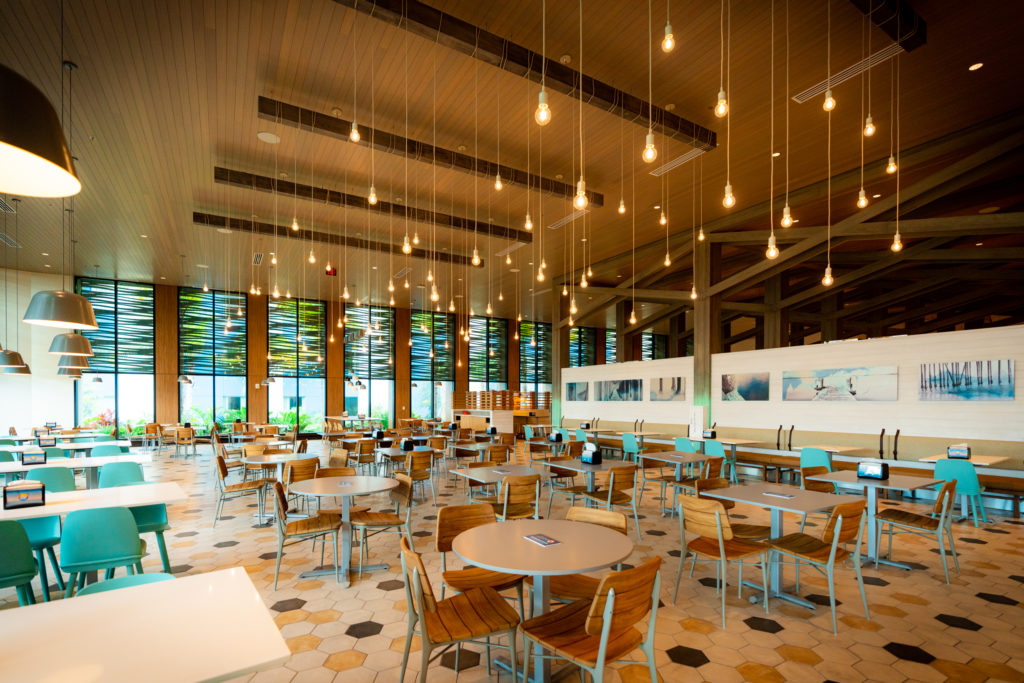 Open for breakfast, lunch, and dinner, this casual-dining food court is themed like an open-air market down by the docks of a coastal town. Its five food stations are designed to offer something for everyone in the family, and all come in under $14 – truly a value-priced menu for a theme-park resort. Choose from the fried chicken/waffles, burgers, pizza, salad, and dessert station, or just stock up on snacks and drinks as you head into the park.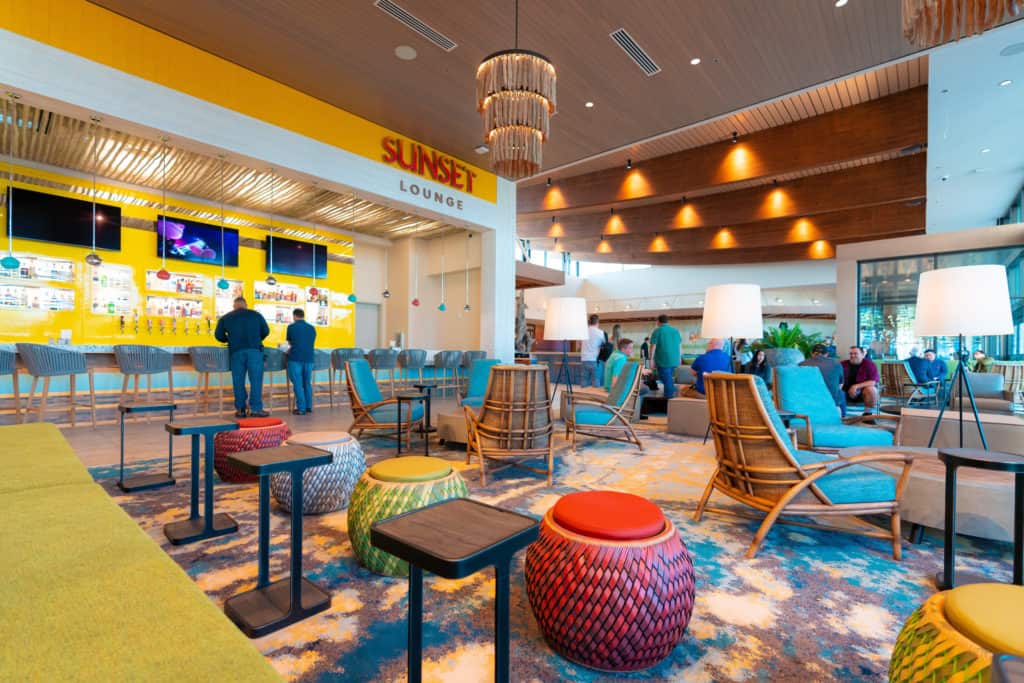 Open, colorful, and laid-back, Dockside's lobby bar was designed to be a welcoming gathering place for friends and family – and it succeeds in this regard. Just be advised that it only serves libations and not any small plates.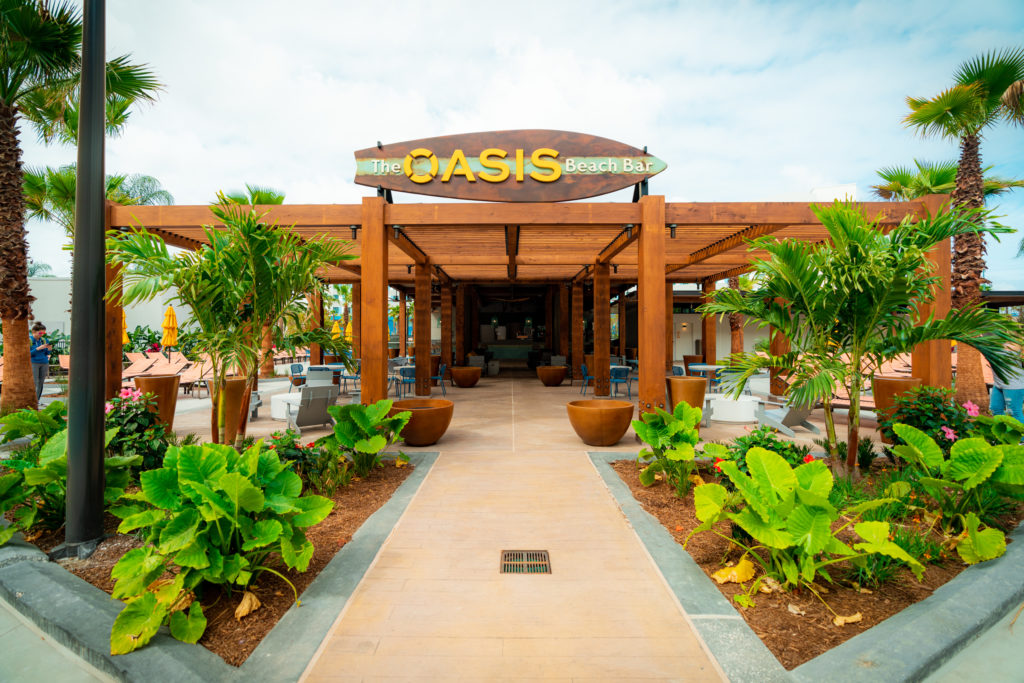 Dockside's pool-side bar also focuses only on drinks, but it features a healthy (and fun!) selection, including Sunset Blonde, a mango blonde ale that is made exclusively for the hotel.
Starbucks
Almost every single Universal Orlando hotel has a Starbucks located somewhere on its premises, and both halves of Endless Summer Resort are no different. Dockside Inn and Suites's is located in the lobby and has been given the coastal makeover.
Dockside pizza and fried chicken delivery
Just like with Endless Summer Resort's two prime value counterparts, Cabana Bay Beach Resort and Aventura Hotel, in-room pizza delivery is available at Dockside Inn and Suites. However, it's notable here because of the value family special: a 16″ pizza (with any toppings), salad, breadsticks, and two 20-ounce beverages costs less than $10 per person. Even better, family-sized buckets of fried chicken are available – and, occasionally, so are salads and desserts. Just be sure to ask when you place you call.
Do you have a question about the information on this page, would like to provide feedback, or did you spot an inaccuracy? Please let us know by posting in our
Orlando Informer Community
on Facebook.