Welcome to Orlando Informer's coverage of Universal's Endless Summer Resort – Dockside Inn and Suites, the second value hotel at Universal Orlando and the sister property to Endless Summer Resort – Surfside Inn and Suites, which is located just across the road. We'll be expanding and updating this page as we inch closer to the eighth hotel's opening date, which now is Tuesday, December 15, 2020 (it was originally March 17, then got indefinitely delayed due to COVID-19 – a temporal juggling act that you can read all about here).
There's one very important item to keep in mind when discussing Dockside: it is being built on a 64-acre plot of land that used to house Wet 'n Wild Orlando, the 1977 water park that Universal purchased in 1998 (and demolished in 2016) – meaning it's a good five-minute bus ride away from the main Universal Orlando Resort campus. While this might seem like a bit of a drive, it's actually not that much longer – if any at all – than the trip from Cabana Bay Beach Resort to CityWalk and the two theme parks, which form the heart of Universal Orlando.
OI fun fact
Surfside Inn and Suites sits on the land that formally housed Wet 'n Wild itself, while the larger Dockside Inn and Suites will occupy the space that was dedicated to the ex-water park's parking lot and ancillary buildings (such as employee offices).
Skip to: Value vs. prime value | Is Dockside like the other hotels? | Theming | Lobby | Rooms | Dining and lounges | Amenities | Transportation | Benefits | Rates | Cancellation policy
A word on value versus prime value hotels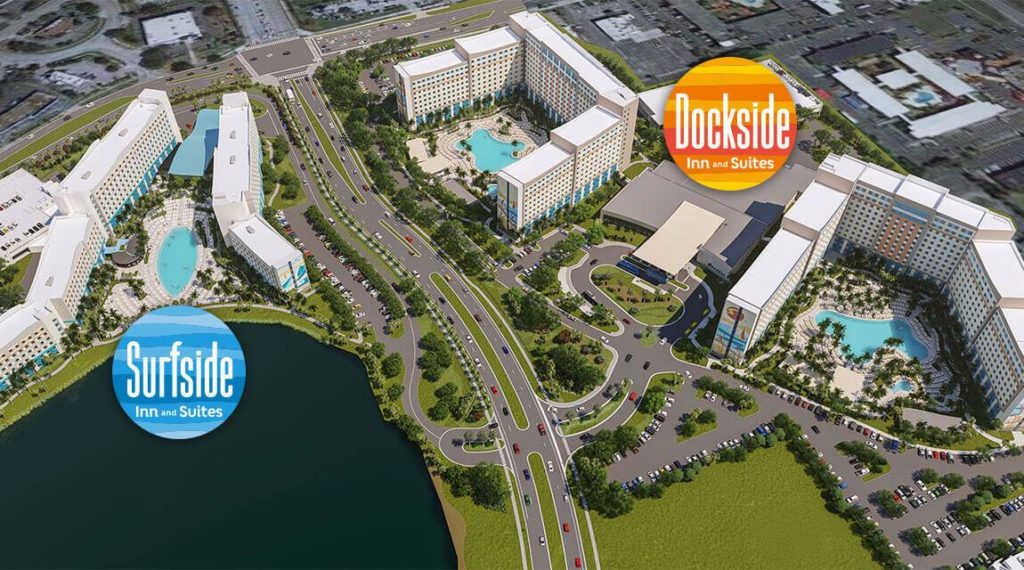 As already noted, the two properties of Endless Summer Resort represent an entirely new category for Universal's hotels: value, which now joins the ranks of premier, preferred, and prime value. This may cause guests some confusion, so we figured we'd spend just a moment to clarify what the differences between the two value classifications are.
The "value" part of their designations means that, as one might expect, these four venues offer the most inexpensive room rates to be found all across Universal Orlando Resort. Where the "prime" part comes into play is in two benefits that both Cabana Bay Beach Resort and Aventura Hotel offer that Surfside and Dockside Inn and Suites don't (and, in fact, can't): closer proximity to the theme parks and direct access, via private entrances, to Volcano Bay (which, if you're planning on going to the water park, is actually a huge perk – waiting to be transported via shuttle can take a fair chunk of time, particularly if one does so from CityWalk as opposed to from any of the other hotels).
Is Dockside Inn and Suites like the other Universal Orlando hotels?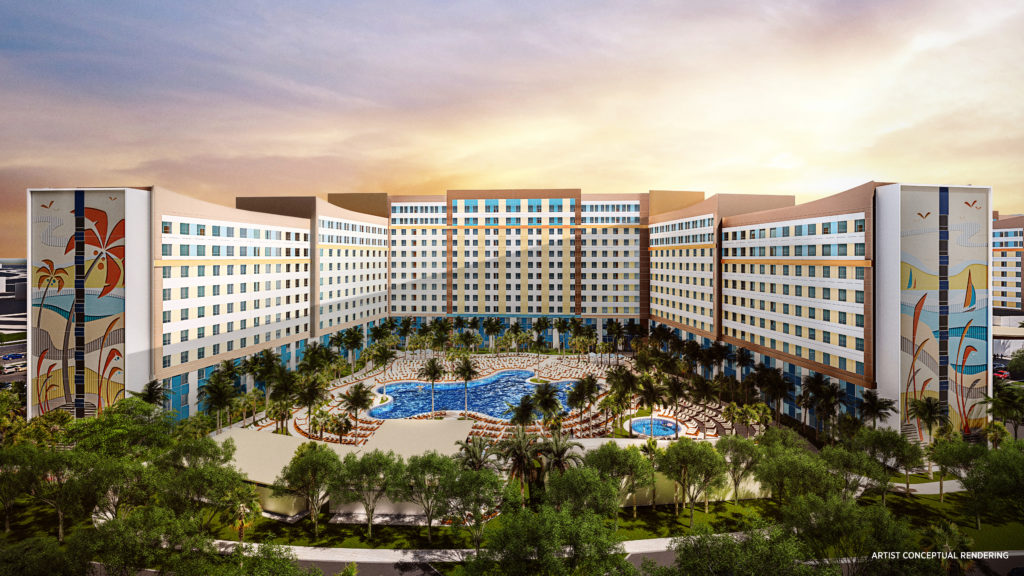 Given that Endless Summer Resort – Dockside Inn and Suites will be sitting on its own little chunk of land out on Universal Boulevard, one is inclined to ask: is the new value venue technically still a Universal Orlando Resort hotel? In a word, yes.
Dockside will still offer the same level of theming and service that can be found at the other seven Universal properties, along with – more importantly – the same bevy of benefits, such as Early Park Admission, resort-wide charging privileges, and package deliveries to your room. And as far as the distance from the parks and CityWalk goes, it actually is extremely comparable to that of Cabana Bay, with the only difference being what is on the land that lies between the hotels and CityWalk's transportation area. Yes, this, in turn, will affect the walk from the new resort to Universal proper, but, then again, we don't expect a number of guests to make that attempt in the first place – after all, most don't walk from Cabana, and the company laid out a nice pathway for that very purpose.
(We should also add that having non-contiguous parcels of real estate to build upon will now be the name of the game for Universal in Florida, as the main area's approximately-725 acres have all been [largely] accounted for, and the company keeps scooping up additional tracts of land further on down the road – as we've noted in our Endless Summer announcement article here.)
Theming at Dockside Inn and Suites
Because Dockside Inn and Suites is the sister property to Surfside, expect the same exact aesthetic experience here as you've already seen over there (in other words, the theming is appropriate for a value hotel but isn't anywhere near as pronounced as what one can find at, say, Sapphire Falls Resort or Portofino Bay Hotel). Universal's goal is to make you feel as if you're at a beach retreat, with a particular emphasis on sand and colorful sunsets – or, as the company itself puts it, to "evoke the feeling of being surrounded by the sea from the shore and catching the sunset from beneath a pier."
Dockside Inn and Suites's lobby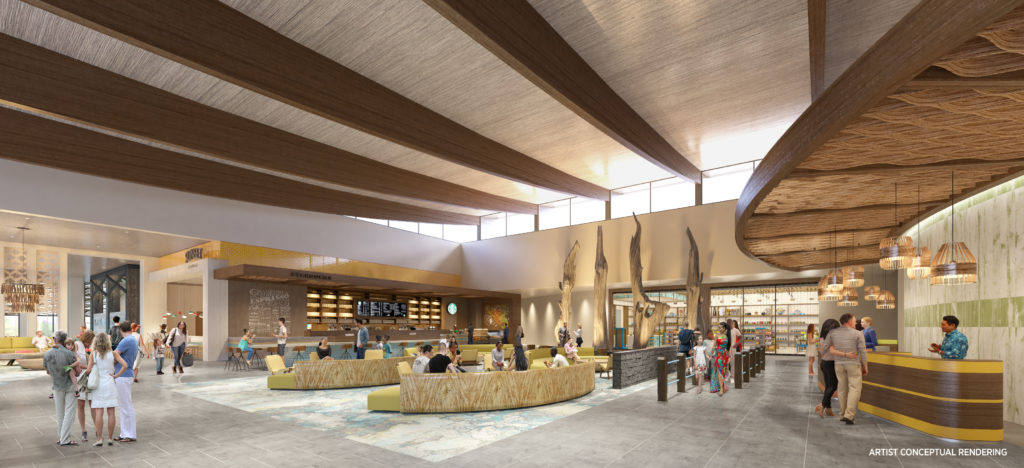 Dockside Inn and Suites's lobby may be just as big and open as Surfside's, but its tone is a fair bit different, evoking the feeling of "gathering around a sunset beach bonfire" – look for warm colors and natural woods, including some pretty interesting driftwood features (Universal has said that the lobby is also meant to make guests feel as if they're "hanging out on a pier").
Rooms at Dockside Inn and Suites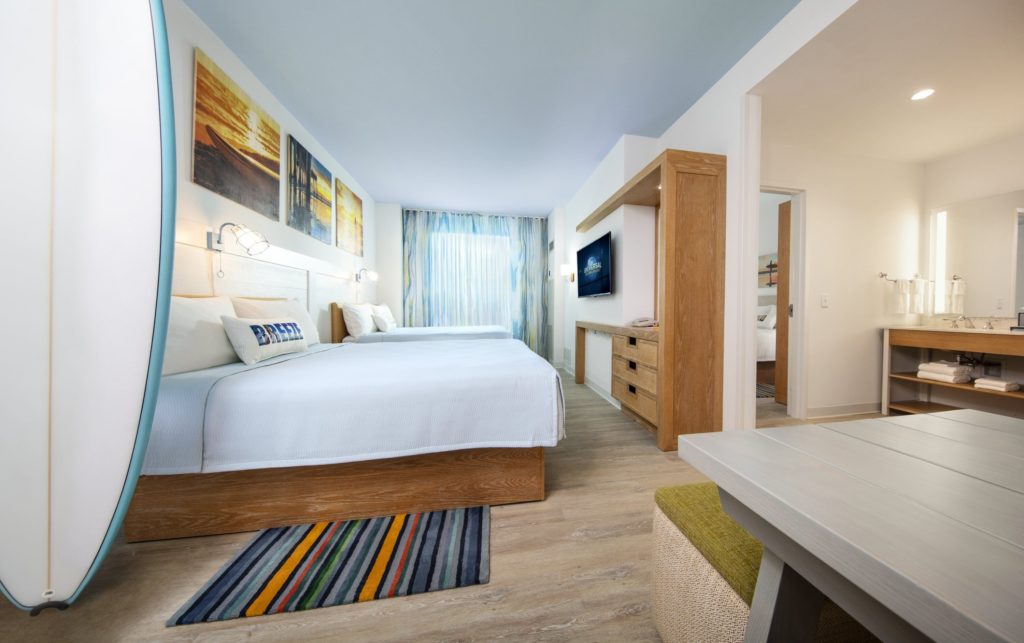 Endless Summer Resort – Dockside Inn and Suites will consist of 2,050 rooms that are open and carefree, inspired by the sea and sand. They will contain the following room types:
Standard rooms
Standard double room (sleeps up to four)
Double room with pool view (up to four)
Standard two-bedroom suite (up to six)
Two-bedroom suite with pool view (up to six)
The two-bedroom suite is, really, the star of the show here. One of its two bedrooms will house two queen beds, while the other, separated one will feature a single queen (which is how it can sleep up to six). It will feature a kitchenette and dining area, a bathroom with separate shower and two-sink vanity areas (so that the whole family can get ready at the same time), and, perhaps most interestingly, a "cool" picnic table for meals and some family time. Situated close by the picnic table is a longboard surfboard, which complements Surfside's shortboard ones. (Another complementary bit of theming: whereas Surfside's pictures on the wall will have surf-related artwork, Dockside will brandish sunsets on beaches.)
Dining and lounges at Dockside Inn and Suites
Dockside Inn and Suites's lineup of food and drink venues is pretty comparable to Surfside's, but given that it's more than twice the size of its sister hotel, guests will find just a few more options over on this side of the road. The main food court, called Pier 8 Market, is designed to make diners feel as if they're "sharing a meal along the shore"; other eateries include Sunset Lounge (the lobby bar), The Oasis Beach Bar (the poolside bar), and a Starbucks located in the lobby, along with free pizza delivery to your room.
To give you a sneak preview of what to expect at Pier 8, Universal has shared a number of food photos: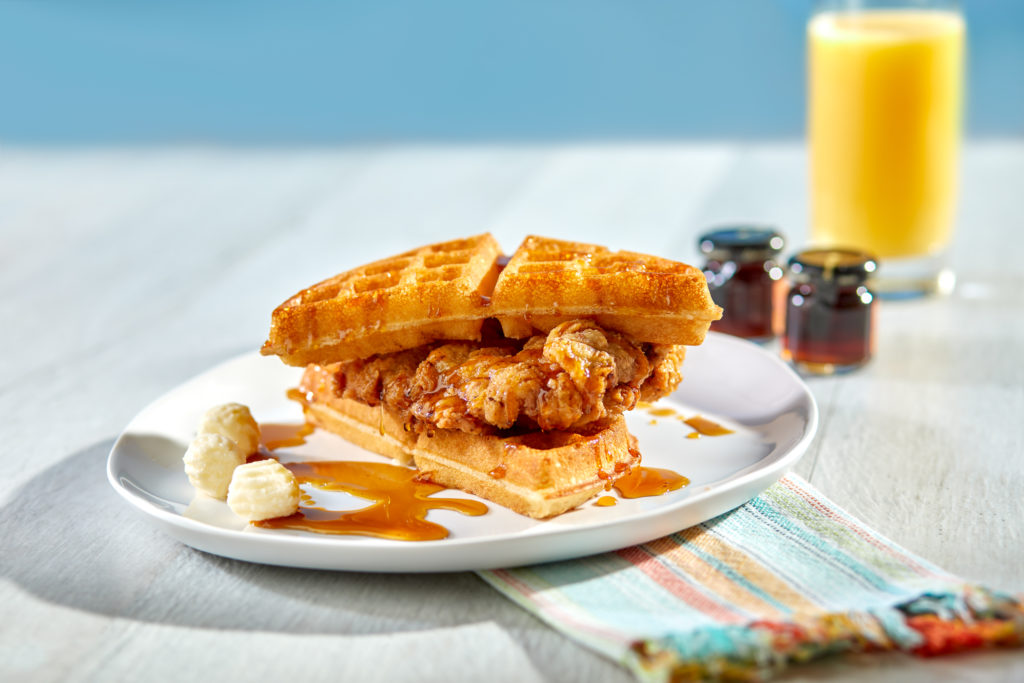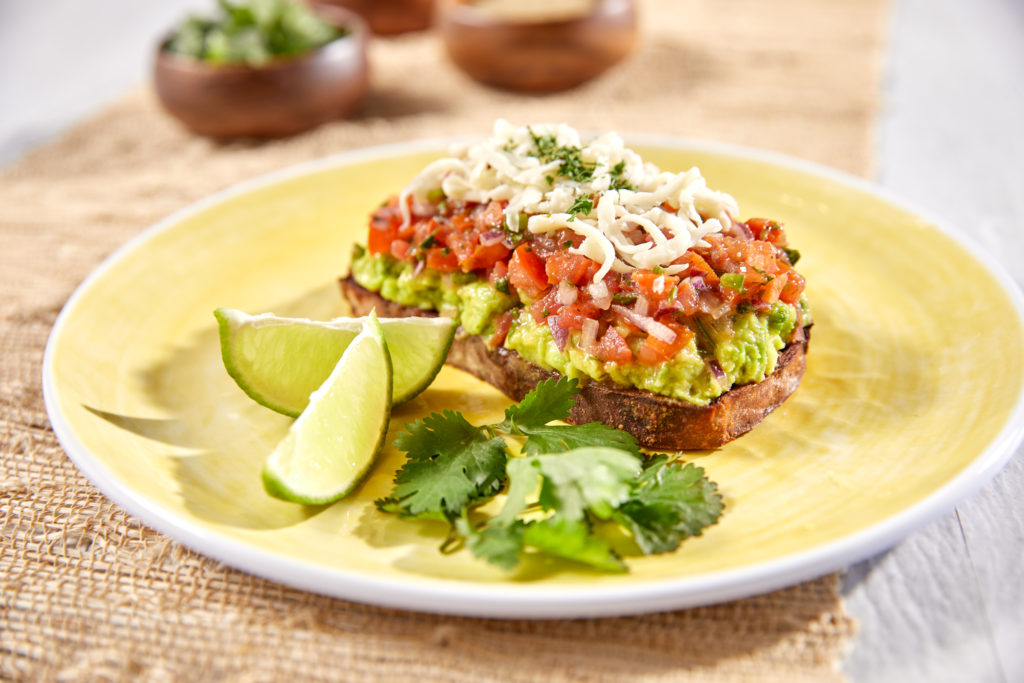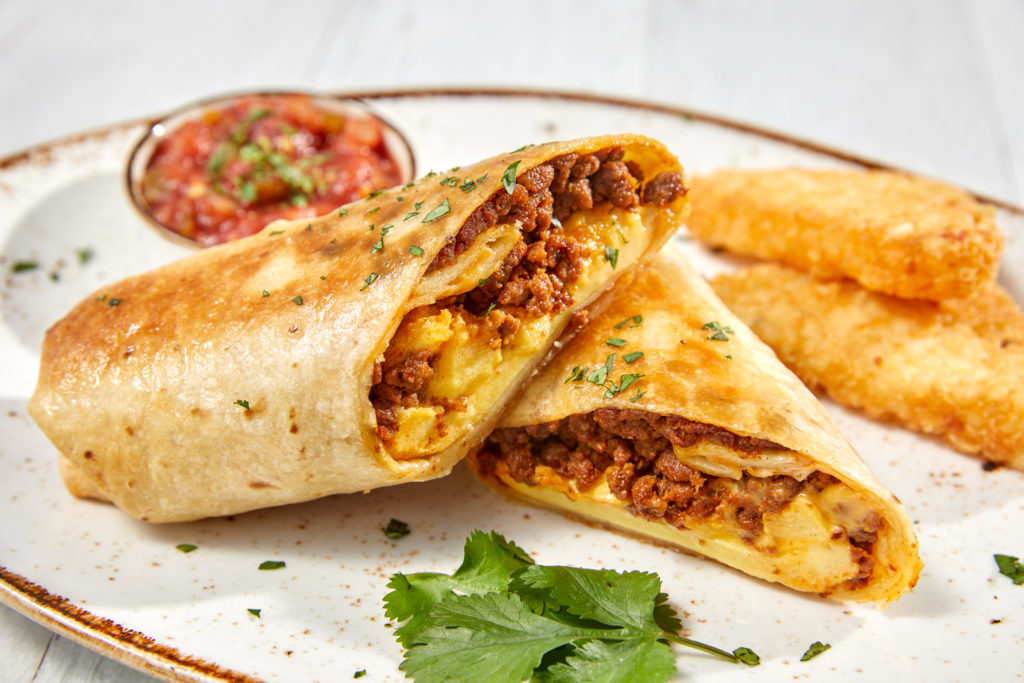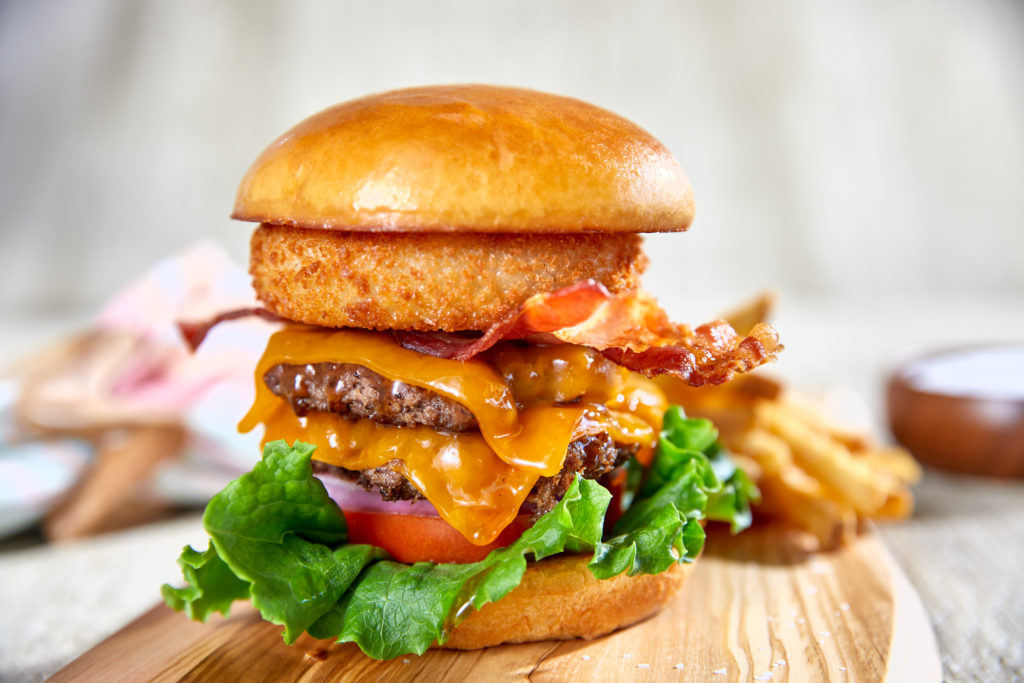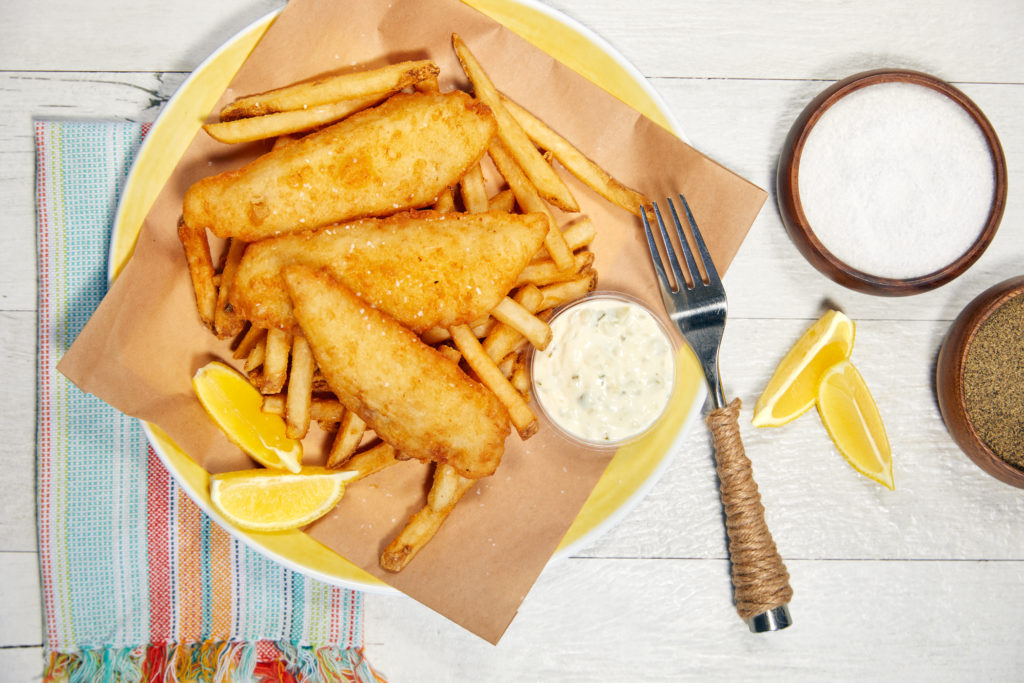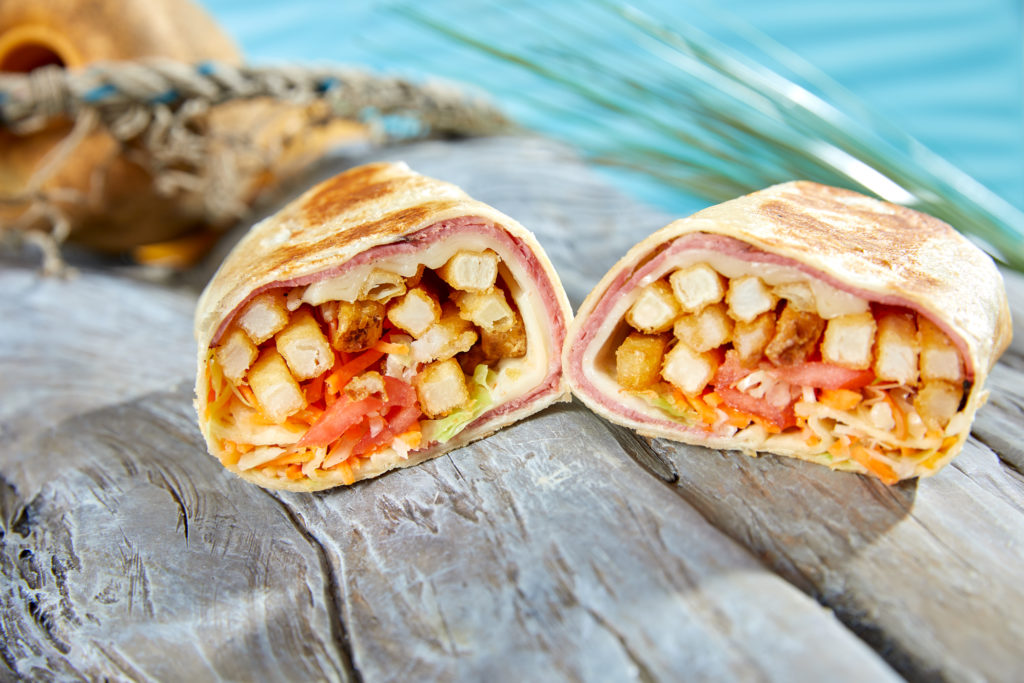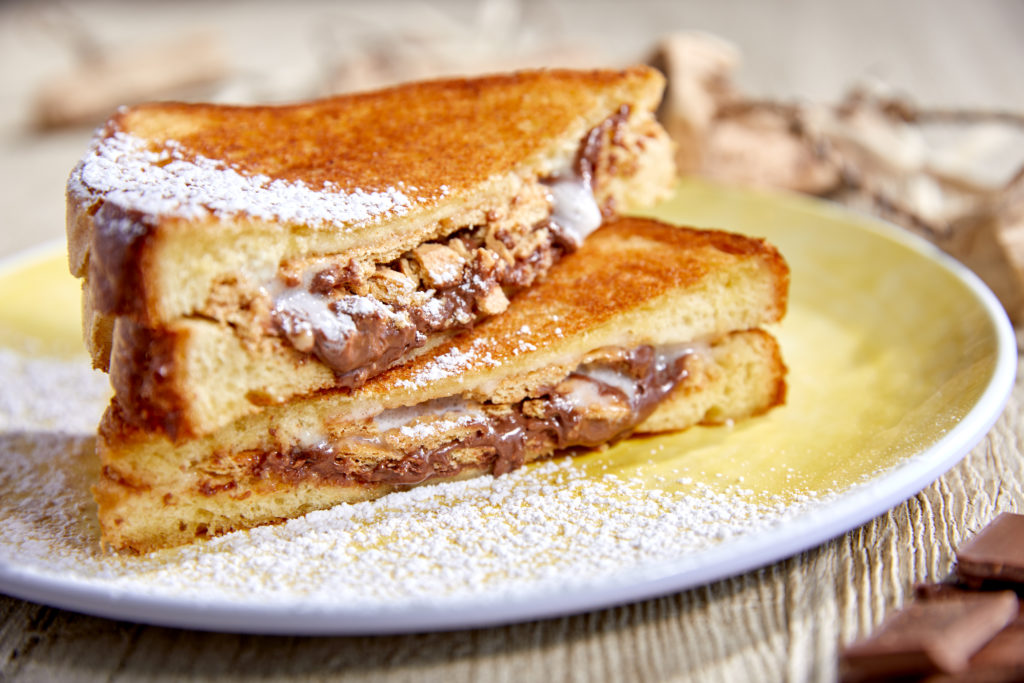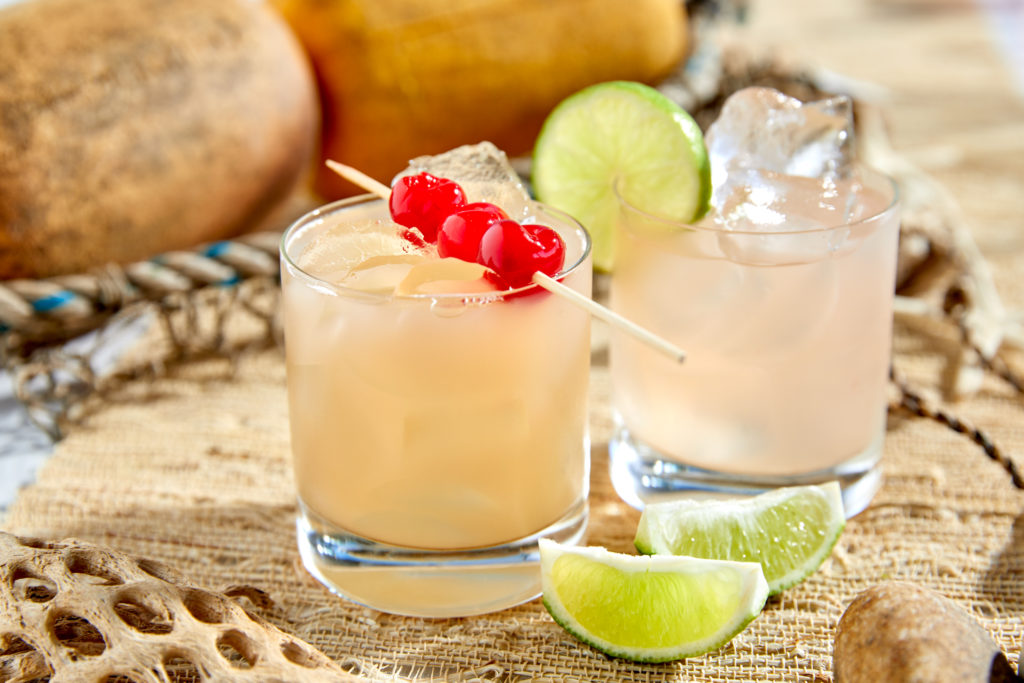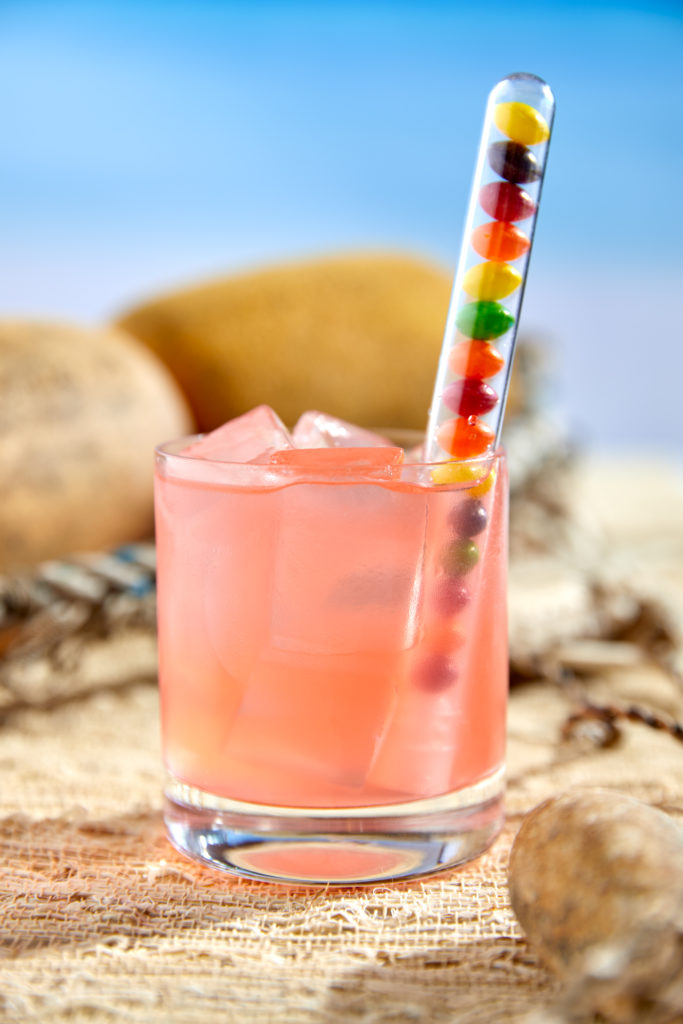 Amenities at Dockside Inn and Suites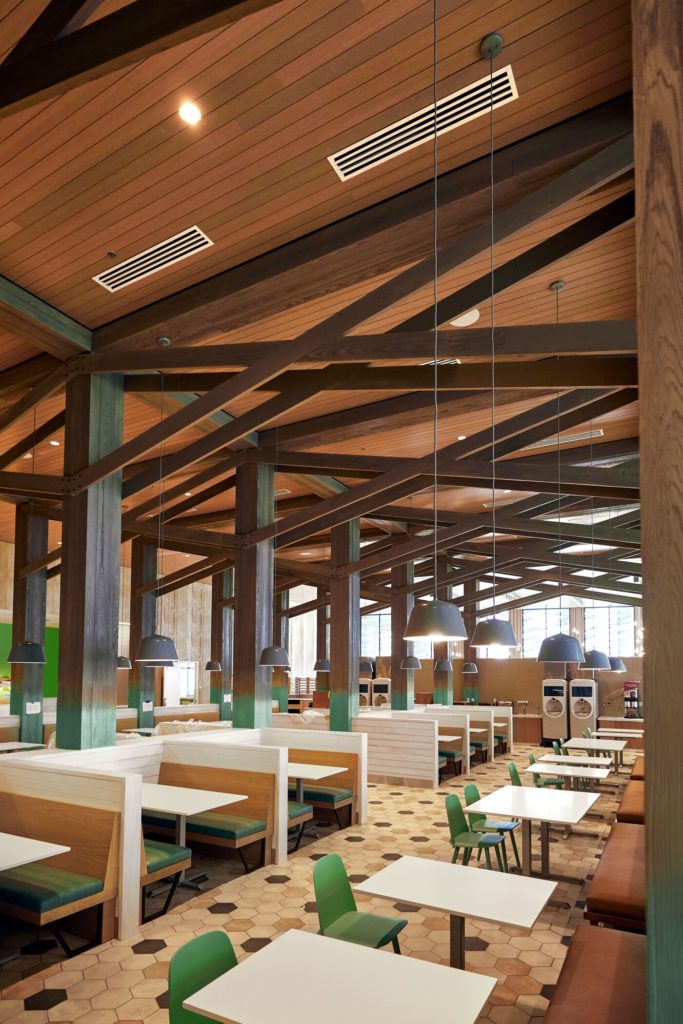 Endless Summer Resort – Dockside Inn and Suites will feature two swimming pools (one per courtyard, like over at Cabana Bay Beach Resort), a splash pad for the kiddos, fitness center, game room, and Universal Studios store. The poolside activities, meanwhile, will consist of hulahoop contests, Bingo, and Ping-Pong.
Transportation at Dockside Inn and Suites
The water taxis that service all of Universal's premiere and preferred hotels won't, of course, extend all the way down Universal Blvd to Endless Summer Resort, meaning that shuttles will be the only method of transportation from the new resort to Universal Orlando proper – just as with the prime value hotels.
Universal Orlando benefits at Dockside Inn and Suites
This newest value hotel will carry the full complement of Universal Orlando perks that its two counterparts, Cabana Bay Beach Resort and Aventura Hotel, offer: Early Park Admission to both The Wizarding World of Harry Potter and Volcano Bay, resort-wide charging privileges with its room keys, and the ability to have packages sent directly to its rooms.
Missing from this lineup, of course, are the complimentary Express Passes that the three most expensive venues (Portofino Bay Hotel, Hard Rock Hotel, and Royal Pacific Resort) brandish.
Rates at Dockside Inn and Suites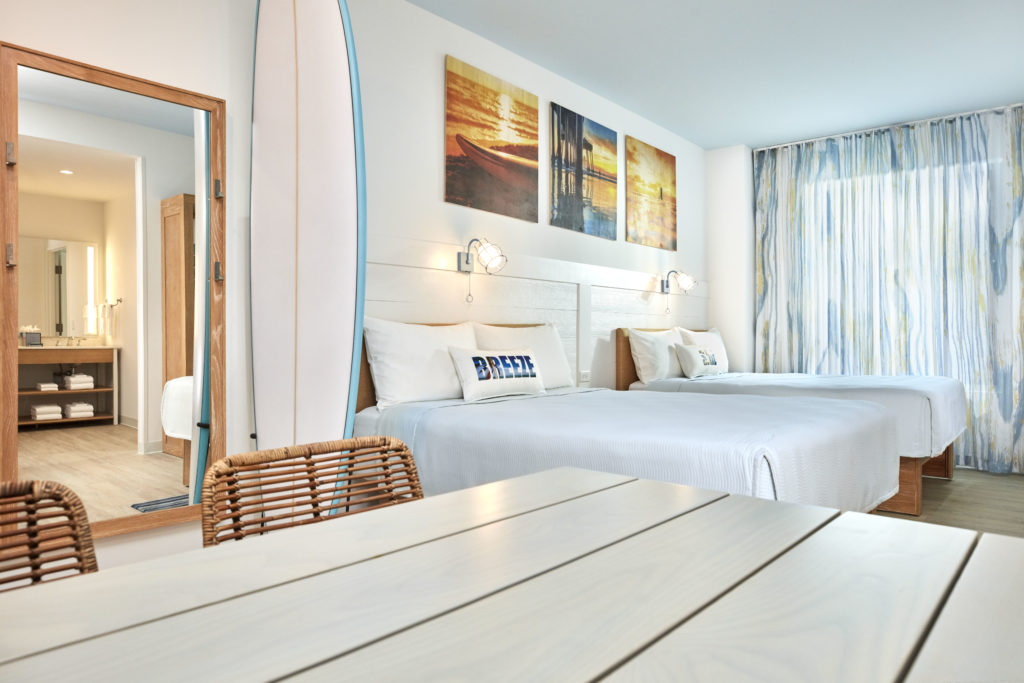 Just as both halves of the Endless Summer Resort complex are almost exactly alike in terms of their room types and amenities, you should also expect their room rates to be pretty comparable, if not precisely alike.
Universal Orlando's hotels – cancellation policy
Since all eight hotels at Universal Orlando are operated by Loews, they all feature the same cancellation policy: if you cancel your reservation six or more days in advance, you will receive a full refund. If it's anything fewer than five days beforehand, however, you will be charged one night's room rate, plus tax.
Dockside Inn and Suites rooms – photo gallery