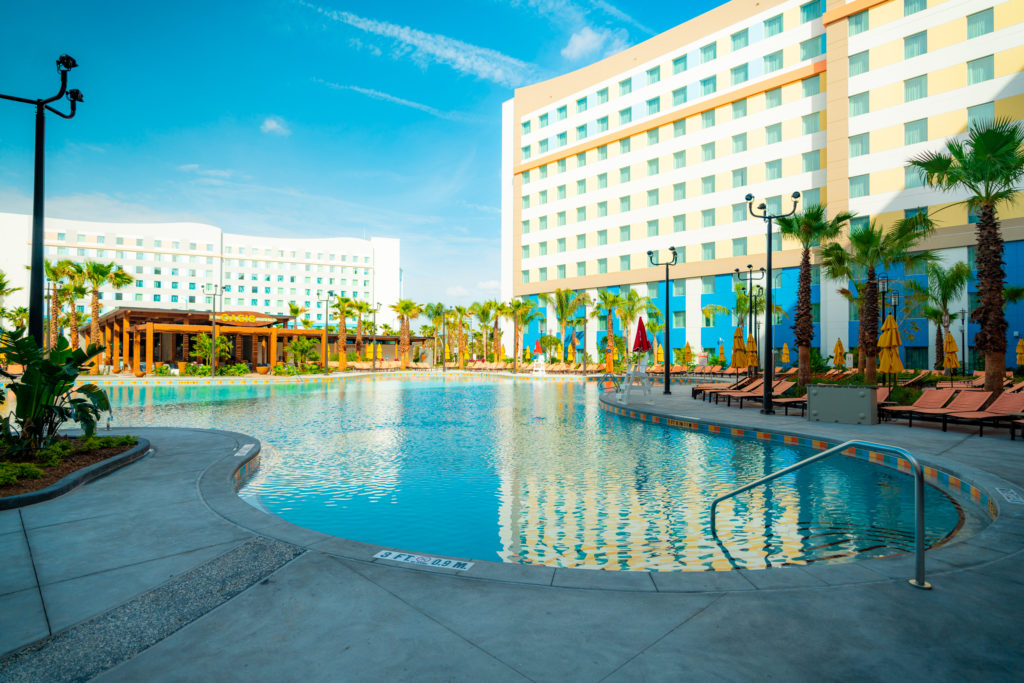 What are the pools like at Endless Summer Resort – Dockside Inn and Suites?
Endless Summer Resort – Dockside Inn and Suites has not one, but two pools – one for each side of the hotel. Although lacking some of the poolside amenities found other Universal hotels (like food service, waterslides, or cabanas), there is still plenty of fun to be had across the two locations. With such features as zero-entry pool access, sand beaches, and a separate children's play area, guests are bound to enjoy their time in the Florida sunshine.
(Please note that Tower 2's pool is currently not open.)
Dockside Inn and Suites – pool amenities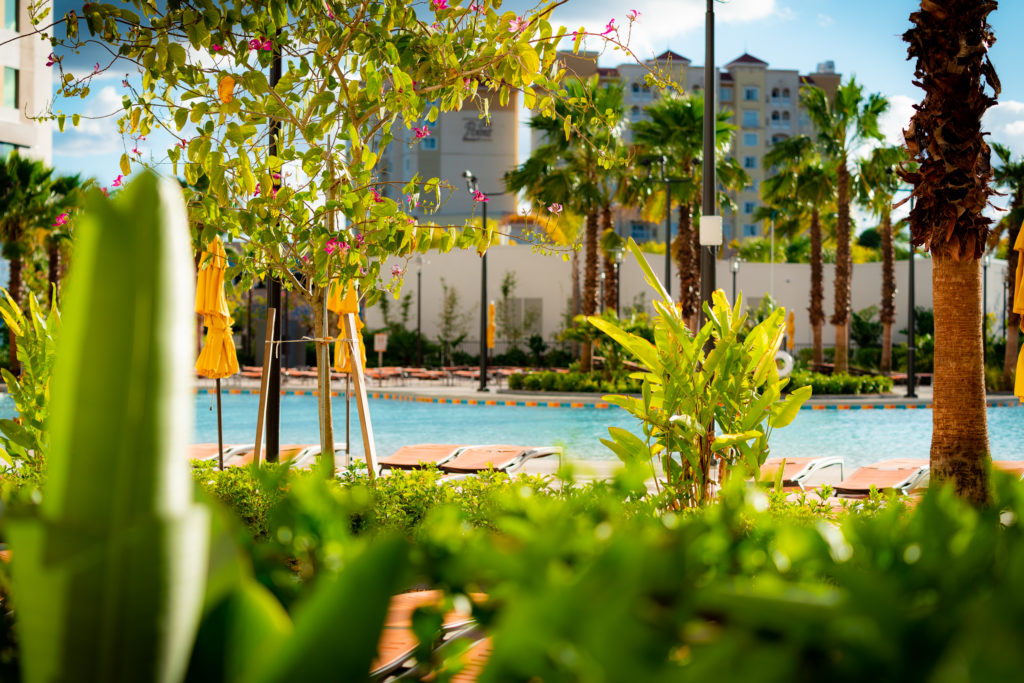 As we mentioned, the pool areas here are mostly no-frills, but you'll still find that standard towels and lifejackets are available for guests of the resort. There are numerous lounge chairs and sun umbrellas, regardless of whether you are looking for sun or shade while you relax by the water, and there are also restrooms available at each pool location.
Dockside Inn and Suites – pool area dining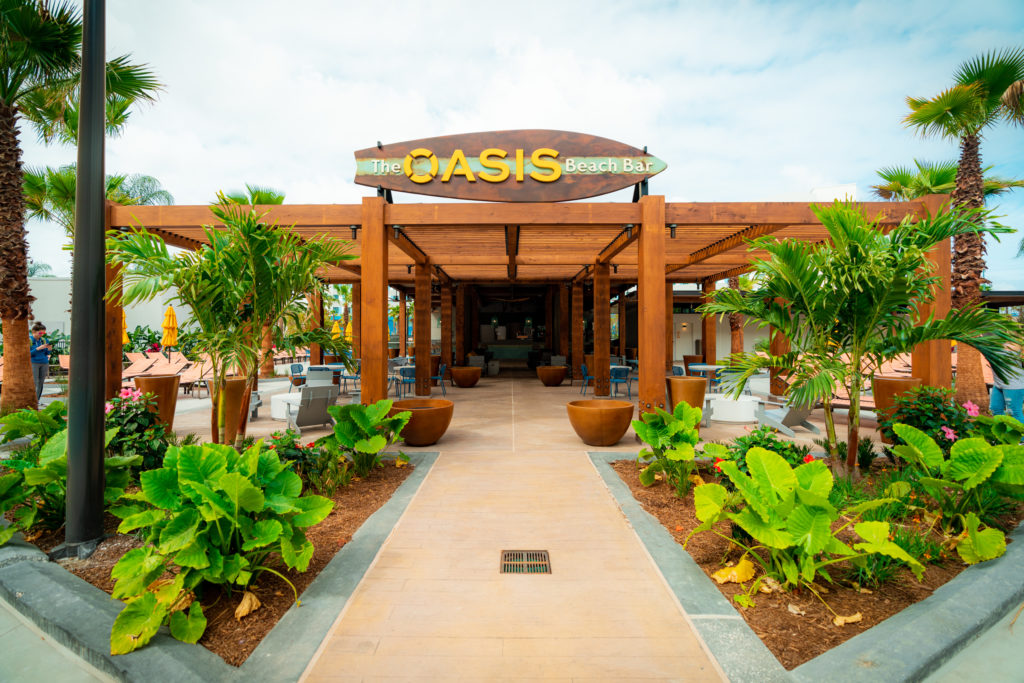 Over at Tower 1, the warm wood trellis of The Oasis Beach Bar invites guests to order up a specialty drink – daiquiris, margaritas, and both frozen and on-the-rocks cocktails. We especially enjoy the clever and creative drink names, which include the chilled-out Ebb & Flow (a frozen concoction of white wine, peach, and lime) and the Batten down the Hatches (a brave mix of rum, vodka, Kahlua, Irish Cream, amaretto, vanilla, and chocolate!). If you're looking for food, however, you'll have to head inside to Pier 8 Market to grab a bite to eat.
Tower 2, meanwhile, will feature The Wavemaker as its pool bar once it opens sometime in the future.
What activities are in the pool areas?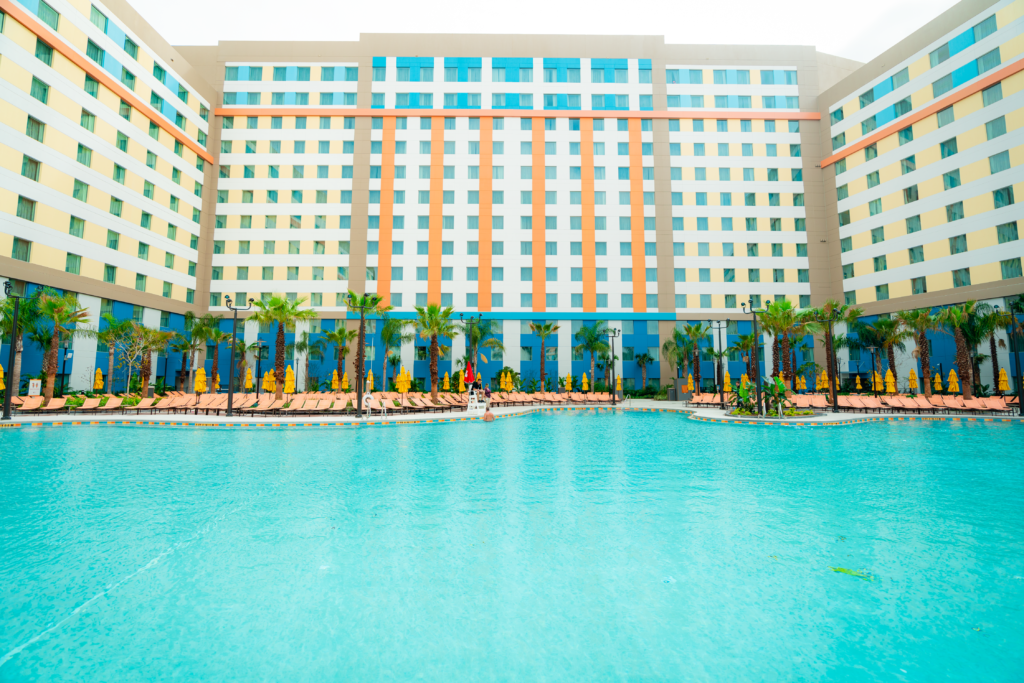 Check with the front desk to find the scheduled activities for the day, which might include ping pong tournaments, bingo, hula hoop contests, and more.
Dockside Inn and Suites's pool areas – photo gallery
Do you have a question about the information on this page, would like to provide feedback, or did you spot an inaccuracy? Please let us know by posting in our
Orlando Informer Community
on Facebook.