Welcome to the Orlando Informer coverage of Loews Sapphire Falls Resort, Universal Orlando's newest on-site hotel. We have more photos, videos, and information on this hotel than any other on-site hotel, so buckle in!
Universal has now broken up their on-site hotel offerings into more categories and furthered their selection. A key part of this reorganization is Sapphire Falls. Built around a lush, tropical lagoon and towering waterfall, the new, 1,000-room Caribbean-themed hideaway is the fifth hotel at Universal Orlando and brings the number of on-site hotel rooms to 5,200.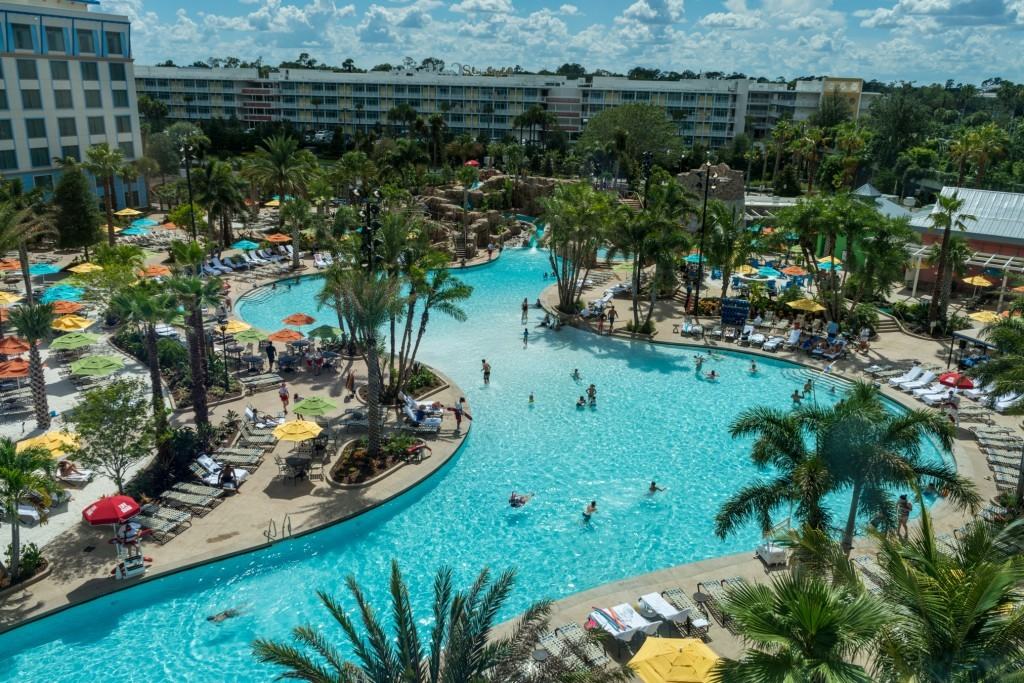 Sapphire Falls Resort – general information
Escape to an island jewel in the heart of an incredible adventure at Universal's Sapphire Falls Resort. You will be captivated by a vivid retreat that evokes a free-spirited, Caribbean sense of ease with a modern yet timeless feel. The unforgettable island escape features 1,000 rooms, 83 of which are suites.
6601 Adventure Way Orlando, FL 32819
Property consists of multiple guest towers, all connected.
1,000 rooms (83 suites)
Standard rooms are 321 sq ft; suites begin at 595 sq ft and go up to 1,294 sq ft.
Standard rooms have three different view options: Standard view, lagoon view, or pool view.
Standard two queen rooms sleep up to 5 guests ($25/day rollaway rental needed for 5th person). Standard king rooms sleep up to 4 guests.
Prices: value season rates from $119 per night for a seven-night stay or $143 per night for a four-night stay, and summer season rates starting at $176 per night for a seven-night stay or $206 per night for a four-night stay.
Guest rooms feature tasteful, relaxed design, and imaginative touches.
Free wifi for up to 4 devices per room. Faster wifi for up to 8 devices is available for $14.95/day.
Pets are permitted with a $50 fee per night (maximum of $150 for stays of over 3 nights). No more than two pets per room.
Overnight self parking is $20 and overnight valet parking is $27 per night, per vehicle. Day self parking is $22 and day valet parking is $32 per night, per vehicle.
Recreation:

16,000 sq ft pool with two white sand beaches, a hot tub, children's water play area with pop-up jets, and a slide. (Click here for more info)
Kalina Health & Fitness – Complimentary fitness center for guests.
Calypso Game Room – enjoy the latest arcade games.
Universal Studios Store – offers sundries, guest necessities, newspapers, magazines, as well as Universal and hotel logo merchandise.

4 dining options including daily rum tastings, plus 24-hour room service. (Learn more)
No club level.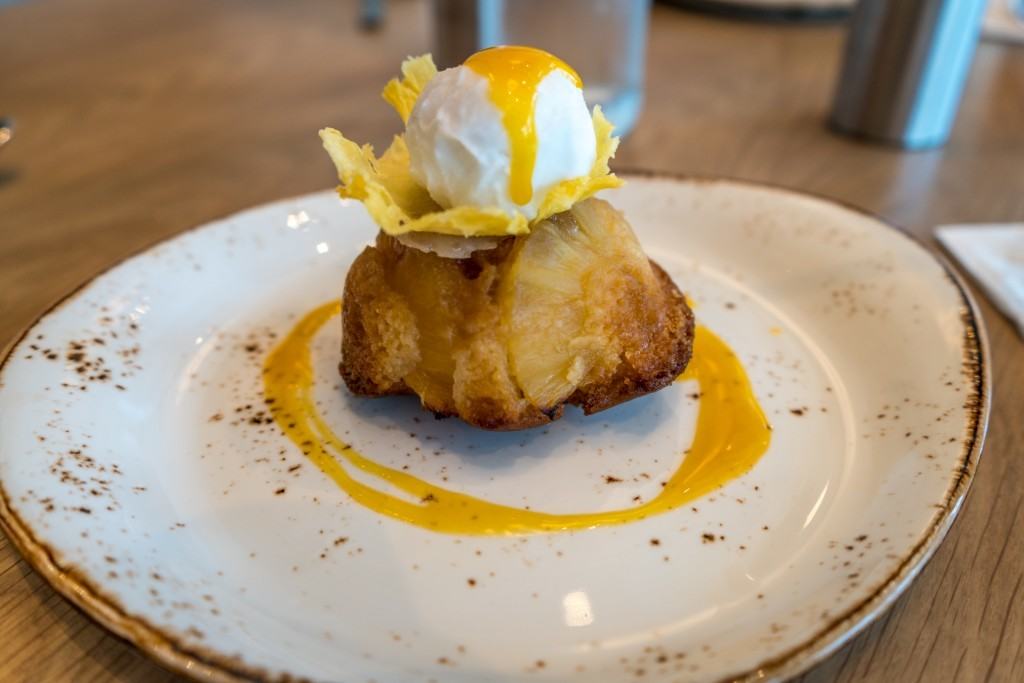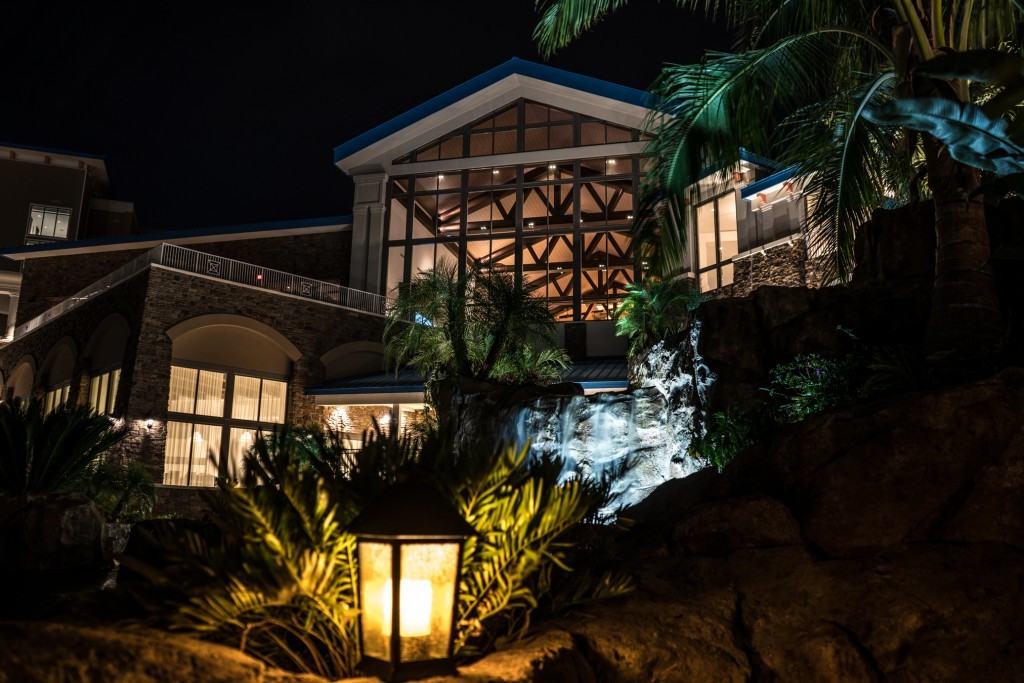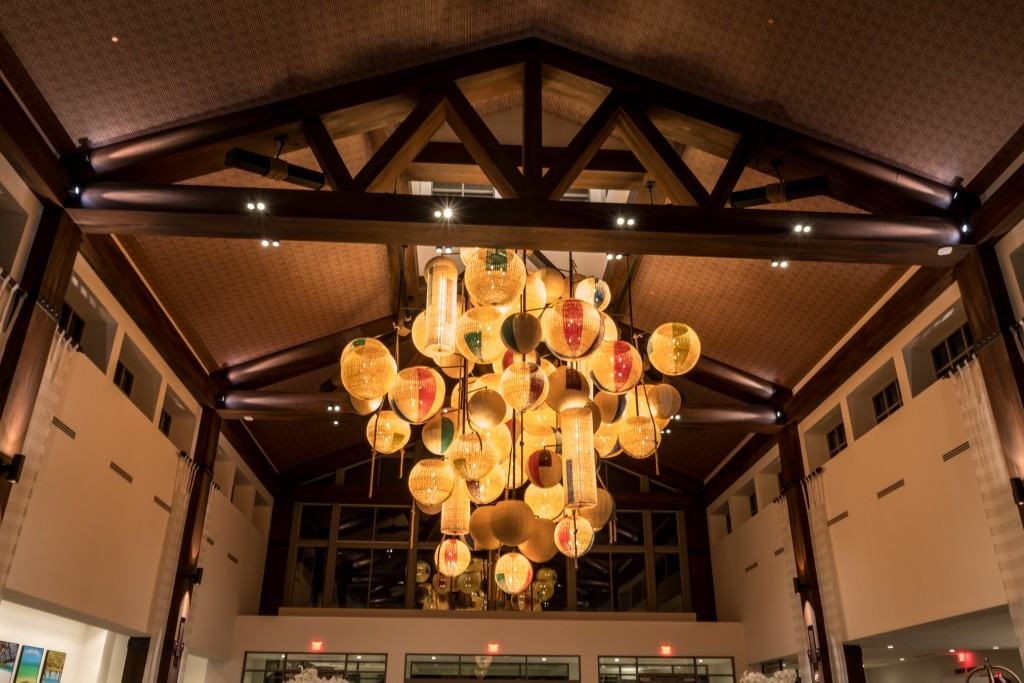 Vacation planning for Sapphire Falls Resort
An important thing to be aware of when planning a stay at Sapphire Falls is that guests will not receive complimentary unlimited Express Pass access. This is widely regarded as the single best benefit of staying at Portofino Bay, Hard Rock, or Royal Pacific (not to mention that complimentary Express Passes hold a value of up to $89.00 per person per day compared to buying them separately). In addition, Sapphire Falls guests will not receive priority seating at select restaurants, a perk that guests of Portofino Bay, Hard Rock, and Royal Pacific enjoy.
Universal's "prime value" hotel, Cabana Bay Beach Resort, is the other hotel that does not offer complimentary unlimited Express Pass access. Sapphire Falls, does however, offer benefits over Cabana Bay. One major benefit is the option of using Universal's water taxis to get to and from the parks. You also have the option of using a shuttle bus or walking. It takes about 15 minutes to walk from Sapphire Falls to the theme parks, depending on exactly where your room is located on the Sapphire Falls property. To learn more, visit our Sapphire Falls: Distance from the parks page.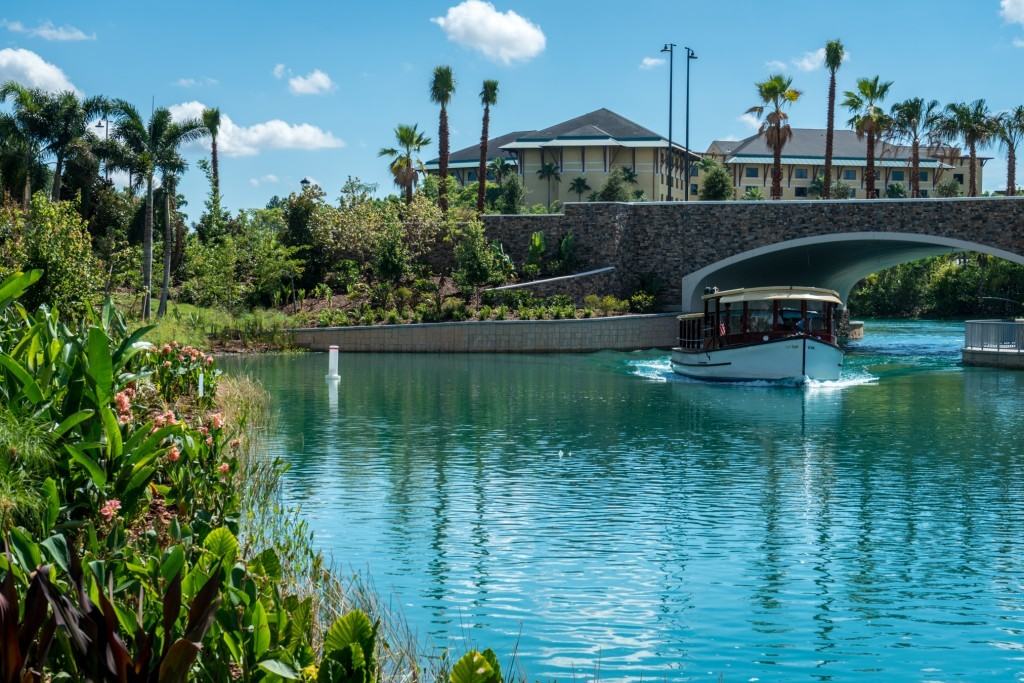 Other perks Sapphire Falls enjoys over Cabana Bay is 24-hour room service, luggage services, pets permitted, valet parking, and a concierge desk.
Sapphire Falls has a culinary focus– you can read more here.
The hotel offers the following perks that are standard to all Universal Orlando on-site hotels:
Early Park Admission to the Wizarding World of Harry Potter (learn more)
Complimentary package delivery
Resort-wide charging privileges with your room key.
Complimentary scheduled transportation to Wet 'n Wild, SeaWorld, and Aquatica.
Access to the other amenities at Universal's on-site hotels, including Mandara Spa.
Universal Orlando character appearances every morning in the lobby.
And, of course, guests staying at Sapphire Falls Resort will have the opportunity to relax at a paradise where shoes are optional, blue waterfalls cascade across lush grounds, and the invitation to cool relaxation is everywhere.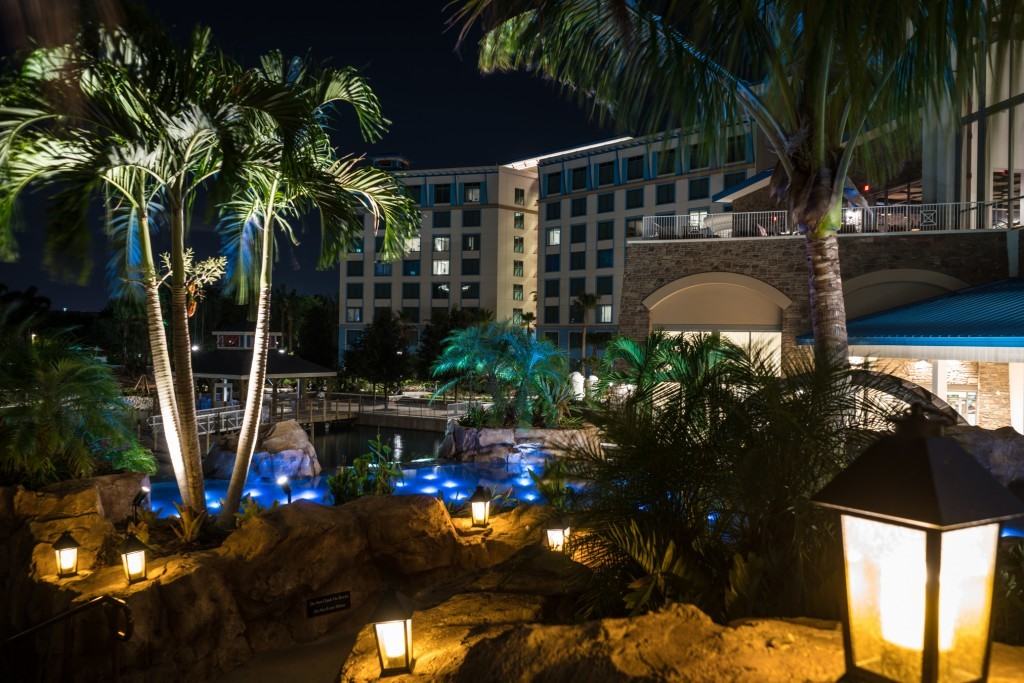 Universal Orlando's on-site hotels – 2017 seasonal rates
Universal Orlando's on-site hotels – cancellation policy
Since all five on-site hotels are operated by Loews, they all feature the same cancellation policy: if you cancel your reservation six or more days in advance, you will receive a full refund. If it's anything fewer than five days beforehand, however, you will be charged one night's room rate, plus tax.
Loews Sapphire Falls Resort – Video Playlist