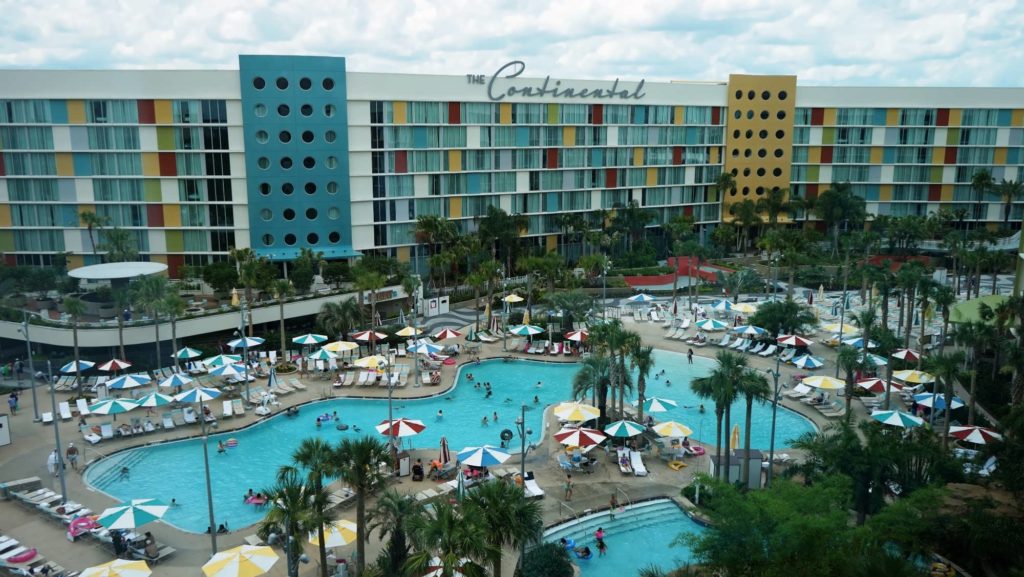 What's the pool like at Cabana Bay Beach Resort?
Despite its ranking as a premier value hotel, the pools at Cabana Bay Beach Resort offer a first-class experience for all guests, especially families. The first thing to know about the pools at Cabana Bay is that there are actually two pool areas, and you'll want to be sure to check them out on both sides of the resort. Both pool areas have zero-entry heated pools, food and drink options, white sand beaches, splash pads, and lifeguards on duty during opening hours.
The Cabana Courtyard has an iconic dive tower as its central feature. Although the dive tower is purely decorative, this pool does have a 100-foot-long water slide, a splash pad, poolside activities (such as table tennis or hula hoop contests), a hot tub, picnic tables, a sand pit, and plenty of cabanas available to rent.
Cross the lobby to the opposite side of the resort to find the Lazy River Courtyard, where the main feature is (surprise!) the lazy river – the first at a Universal hotel. If you forgot your float tube at home, don't worry, you can purchase one right by the pool, but if you did bring your own, the helpful resort staff will pump it up for you (note that guests do not need a tube to play in the lazy river). Around the courtyard you'll find a slightly smaller zero-entry pool, more poolside games, a smaller splash pad for the kiddos, and a fire pit.
Cabana Bay Beach Resort – pool amenities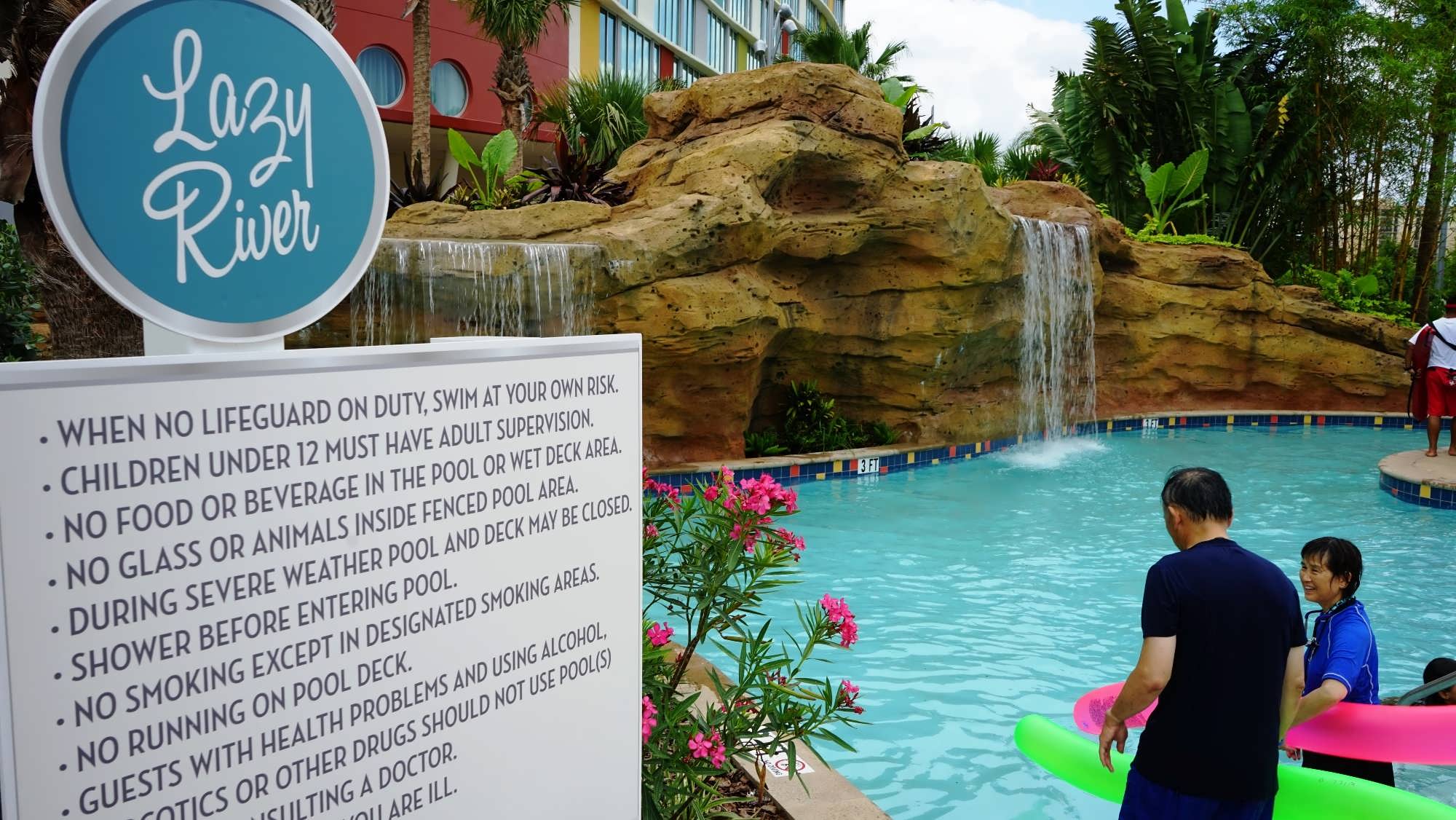 Towels and life jackets are available at the pool for guests of the resort, or if you're looking for the ultimate relaxation experience, you can rent a private cabana at the Cabana Courtyard, which includes a ceiling fan, a flat-screen television, a refrigerator (stocked with water, soda, and fruit), outlets to charge your devices, and a personal server (rental prices range from $50 to $400 per day, depending on the season). Inflatable tubes for the Lazy River are available to purchase, and the team members will inflate and deflate them for you, as needed.
Cabana Bay Beach Resort – pool area dining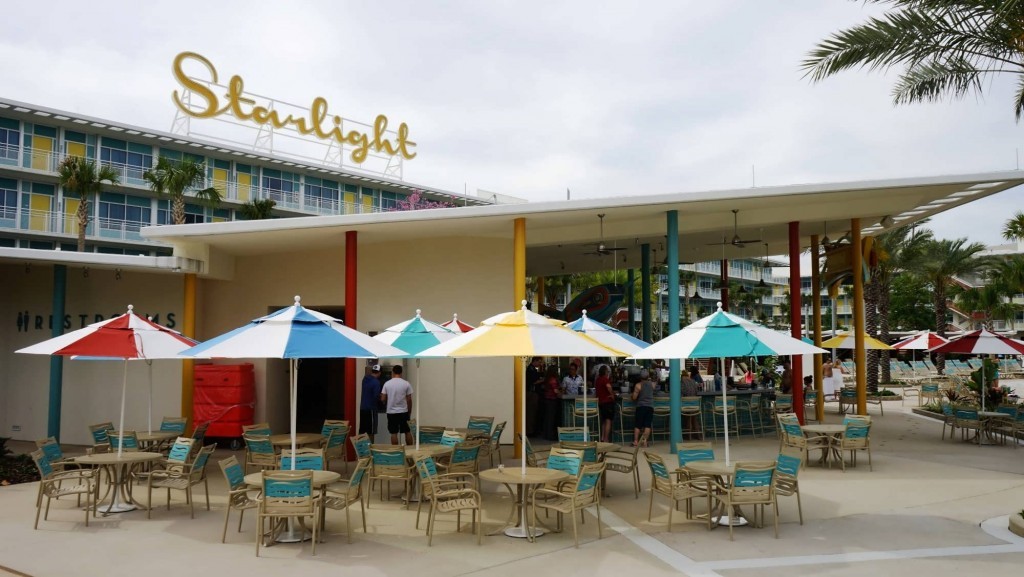 If you're hanging out at the Cabana Courtyard, your go-to spot for food and drinks is Atomic Tonic, which offers salads, sandwiches, wraps, and kebabs.
However, if you find yourself at the Lazy River Courtyard, you'll want to check out the Hideaway Bar & Grill, a sunken-level, shady quick-service with cocktails, drinks, "Ultimate Nachos," and Honolulu hot dogs.
What are the activities in the pool areas?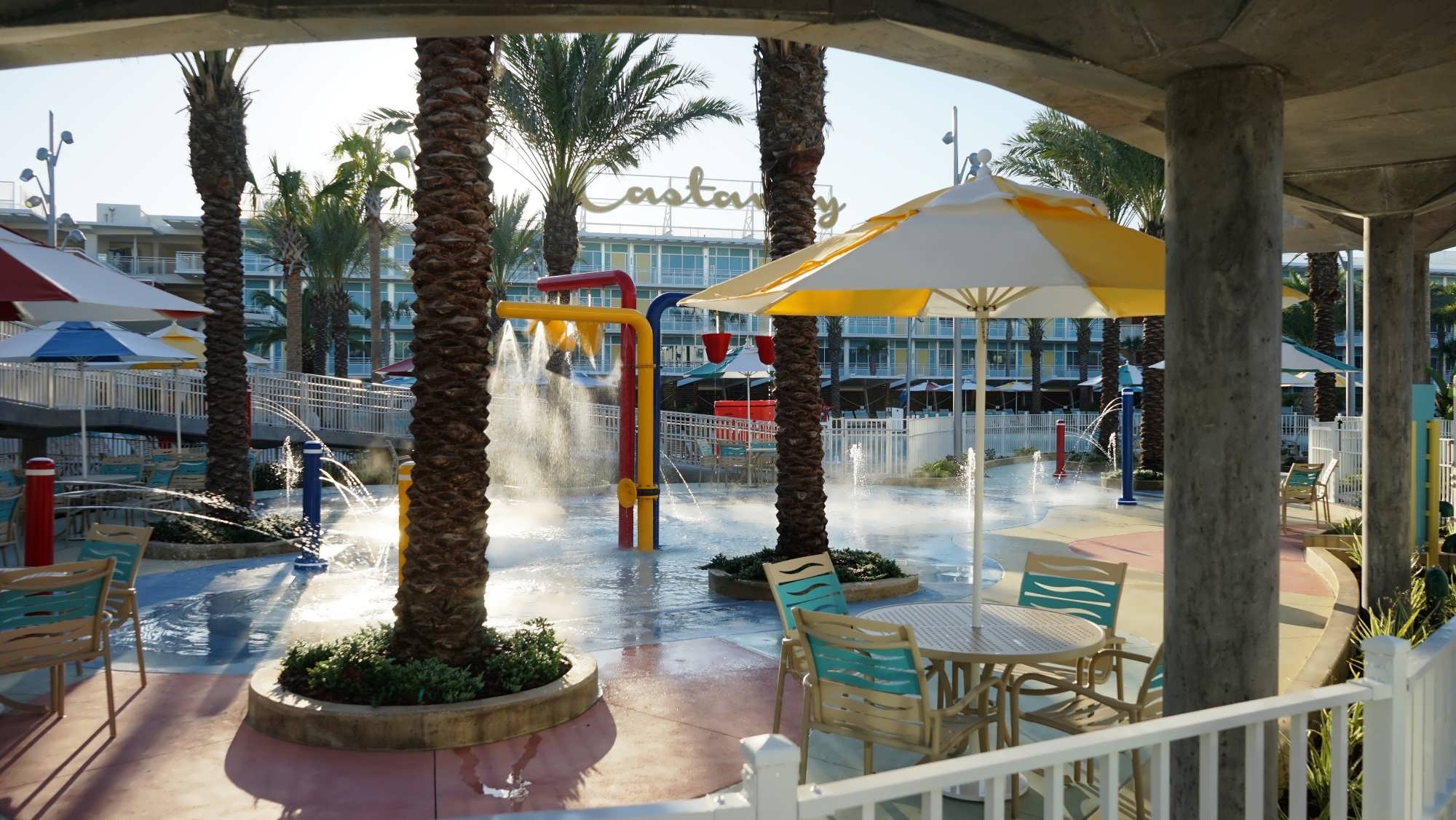 Check with the hotel concierge to find the scheduled activities for the day, which might include ping pong tournaments, water balloon tosses, pool basketball, arts and crafts, hula hoop contests, and more.
Cabana Bay Beach Resort Cabana pool area – photo gallery
Cabana Bay Beach Resort Lazy Rive pool area – photo gallery
Do you have a question about the information on this page, would like to provide feedback, or did you spot an inaccuracy? Please let us know by posting in our
Orlando Informer Community
on Facebook.