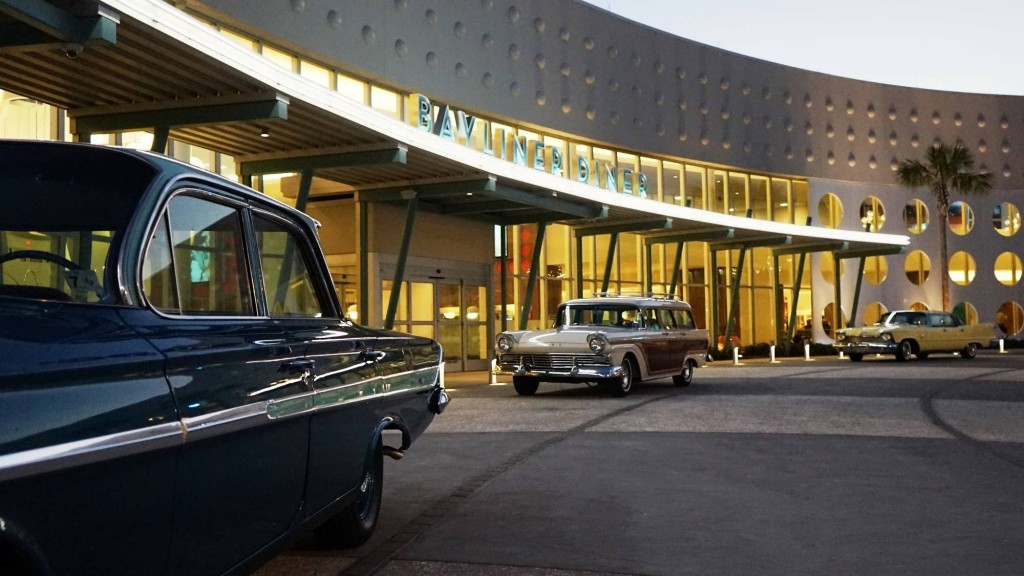 What are the public spaces at Cabana Bay Beach Resort?
Universal went all-in on the 50s and 60s beach resort theme of Cabana Bay Beach Resort, seamlessly blending retro design features with the modern amenities that guests expect from a vacation today. Each public area of the resort carries on the groovy vibes, right down to the mid-century modern redesign of its Starbucks coffee shop. Take the time to wander the extensive grounds and two pool areas, where you'll notice that no small details were overlooked in the design of Cabana Bay.
Cabana Bay Beach Resort – lobby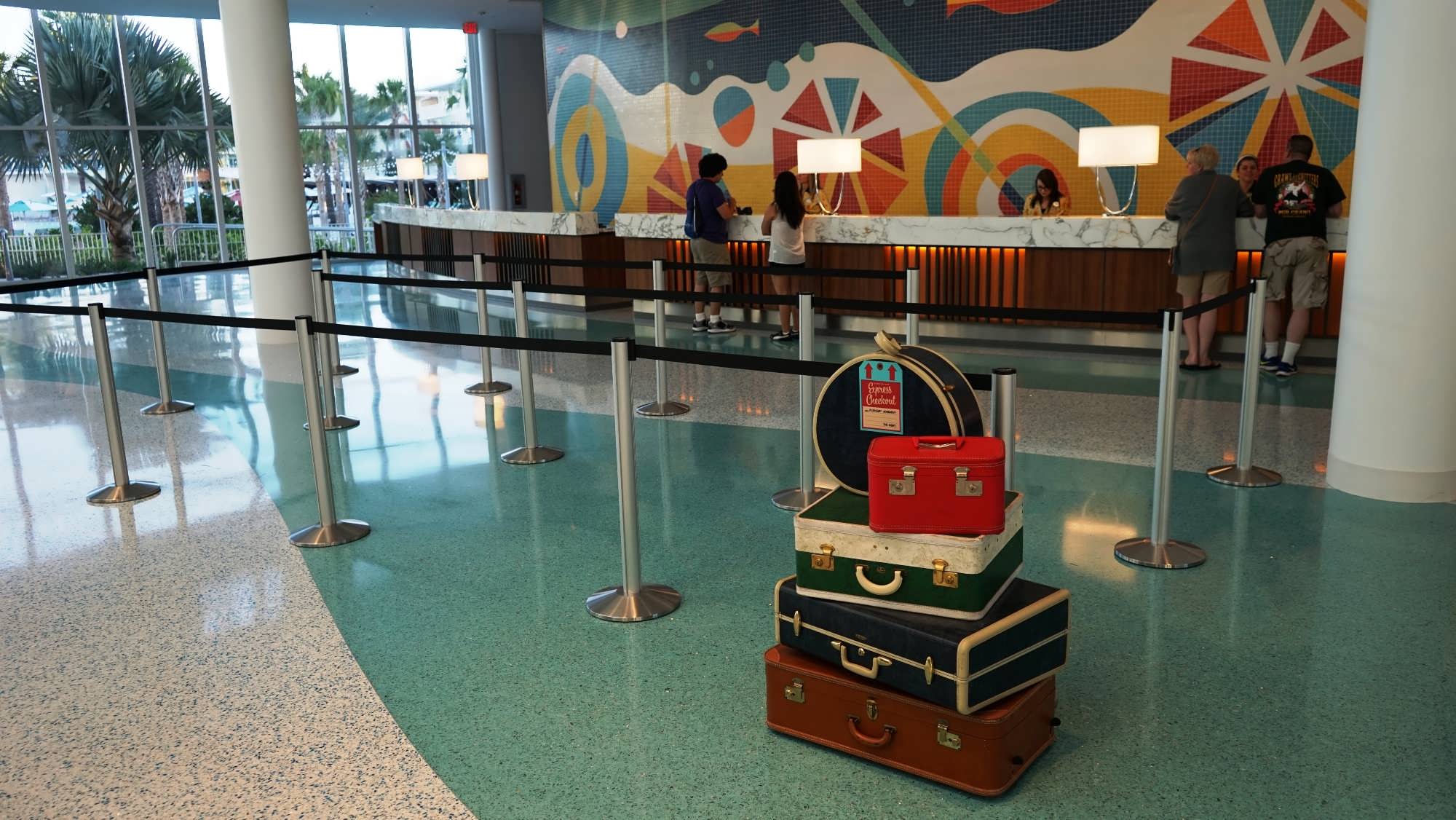 A wide-open lobby, complete with palm trees reaching to the sky, welcomes you to Cabana Bay Beach Resort, while the retro furniture and 60s-style light fixtures will have you feeling like you just stepped back in time. Here you'll find the check-in desk, luggage services, the Universal Studios Store, and the Swizzle Lounge lobby bar.
Cabana Bay Beach Resort – shopping
Inside the lobby is the Universal Studios Store, where guests can pick up a variety of Universal souvenirs, resort wear, toys, gifts themed to Cabana Bay itself, and various sundries like sunblock, batteries, or anything else that you may have forgotten to pack.
Cabana Bay Beach Resort – dining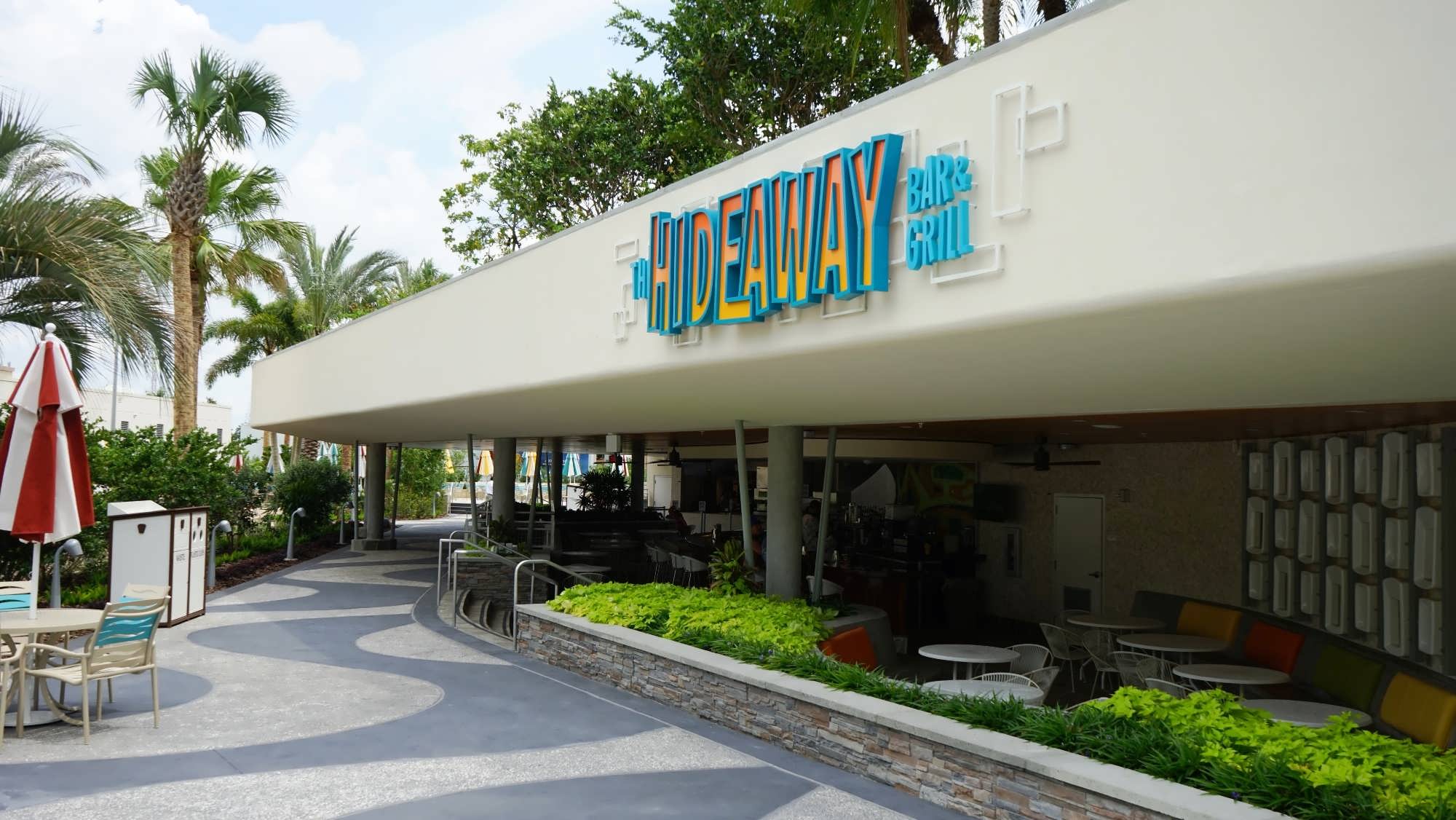 The main cafeteria at Cabana Bay is Bayliner Diner, which serves breakfast, lunch, and dinner, at four different hot counter stations. As well as the hot food, you'll find drinks, salads, candy, and frozen yogurt treats. The only full service restaurant is actually inside the Galaxy Bowl bowling alley, where you can bowl a few frames while munching on burgers, pizza, and more.
Each pool area has its own bar and grill, with Atomic Tonic in the Cabana Courtyard, and Hideaway Bar and Grill in the Lazy River Courtyard. Swizzle Lounge serves up drinks and cocktails in the lobby, and around the corner you'll find a Starbucks to get your caffeine hit before heading out to the theme parks.
Does Cabana Bay have a fitness center?
Although it looks kitschy from the outside, the Jack LaLanne Physical Fitness Studio has all the up-to-date workout equipment you'd expect from a modern gym, including ellipticals, treadmills, stair-steppers, and some free weights.
Cabana Bay Beach Resort – game room
Game-o-Rama covers all the bases with both retro and modern video and arcade games. Located on the second floor of the lobby, Game-o-rama is open from 11:00 am – 11:00 pm.
Cabana Bay Beach Resort night and early morning – photo gallery
Cabana Bay Beach Resort public spaces – photo gallery
Do you have a question about the information on this page, would like to provide feedback, or did you spot an inaccuracy? Please let us know by posting in our
Orlando Informer Community
on Facebook.