Skip to: Overview | Bayliner Diner | Galaxy Bowl | Atomic Tonic | Hideaway Bar & Grill | Swizzle Lounge | Starbucks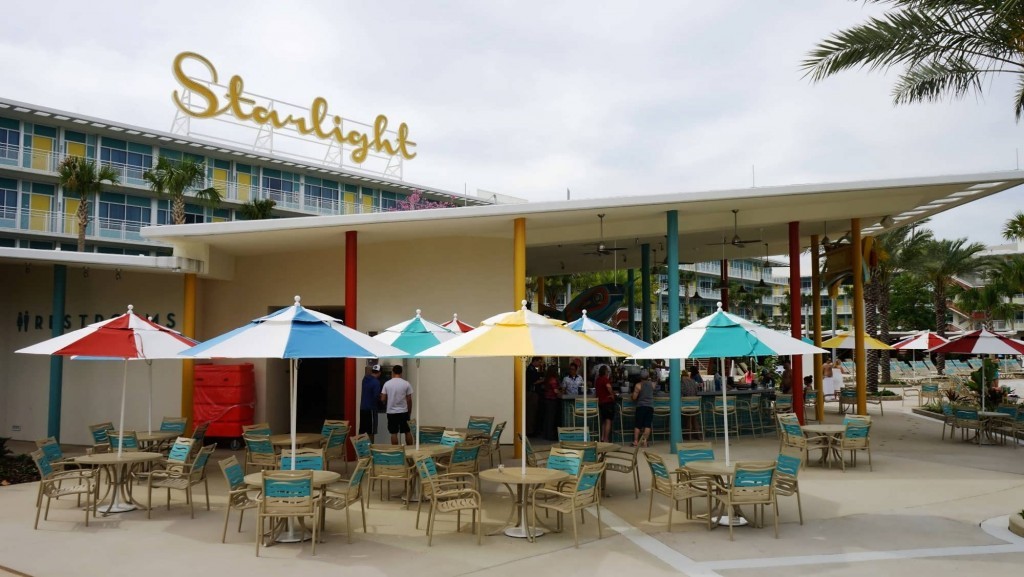 Where can I eat at Cabana Bay Beach Resort?
Staying at Cabana Bay Beach Resort is an immersive experience, and the décor of the dining and lounges is no exception. Despite the mid-century modern look, you'll still find fresh and contemporary cuisine to suit a wide variety of tastes (no pimento cheese or gelatin salads). This page features information on all the dining and lounges available to guests and visitors of Universal's Cabana Bay.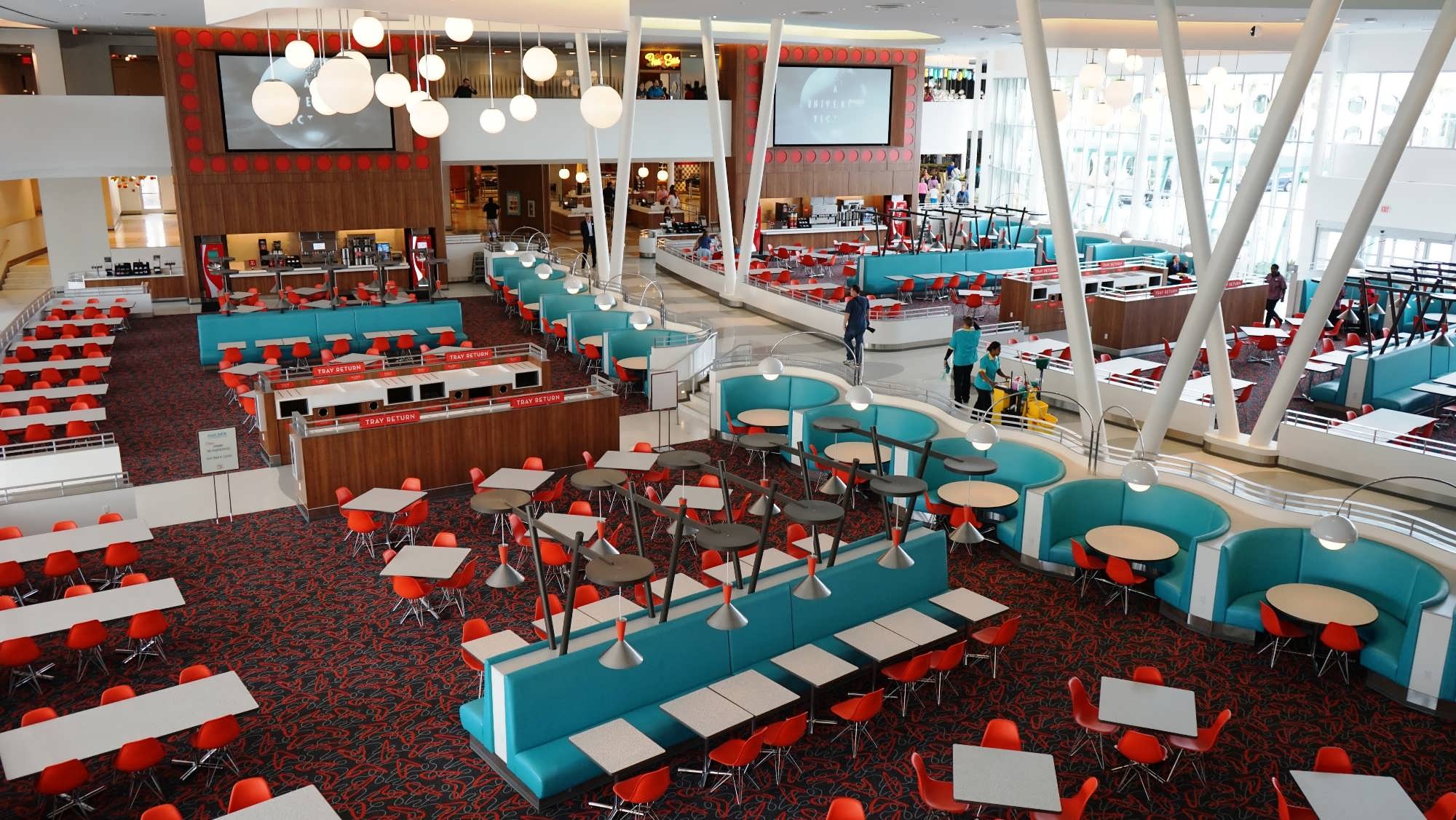 This spacious food court offering quick-service meals for breakfast, lunch, and dinner is your best bet for casual dining, with a myriad of meal stations, all serving quality and family-friendly selections. An additional central station offers salads, frozen yogurt, and candy by weight, as well as splits of wine and individual servings of beer in the grab-and-go area.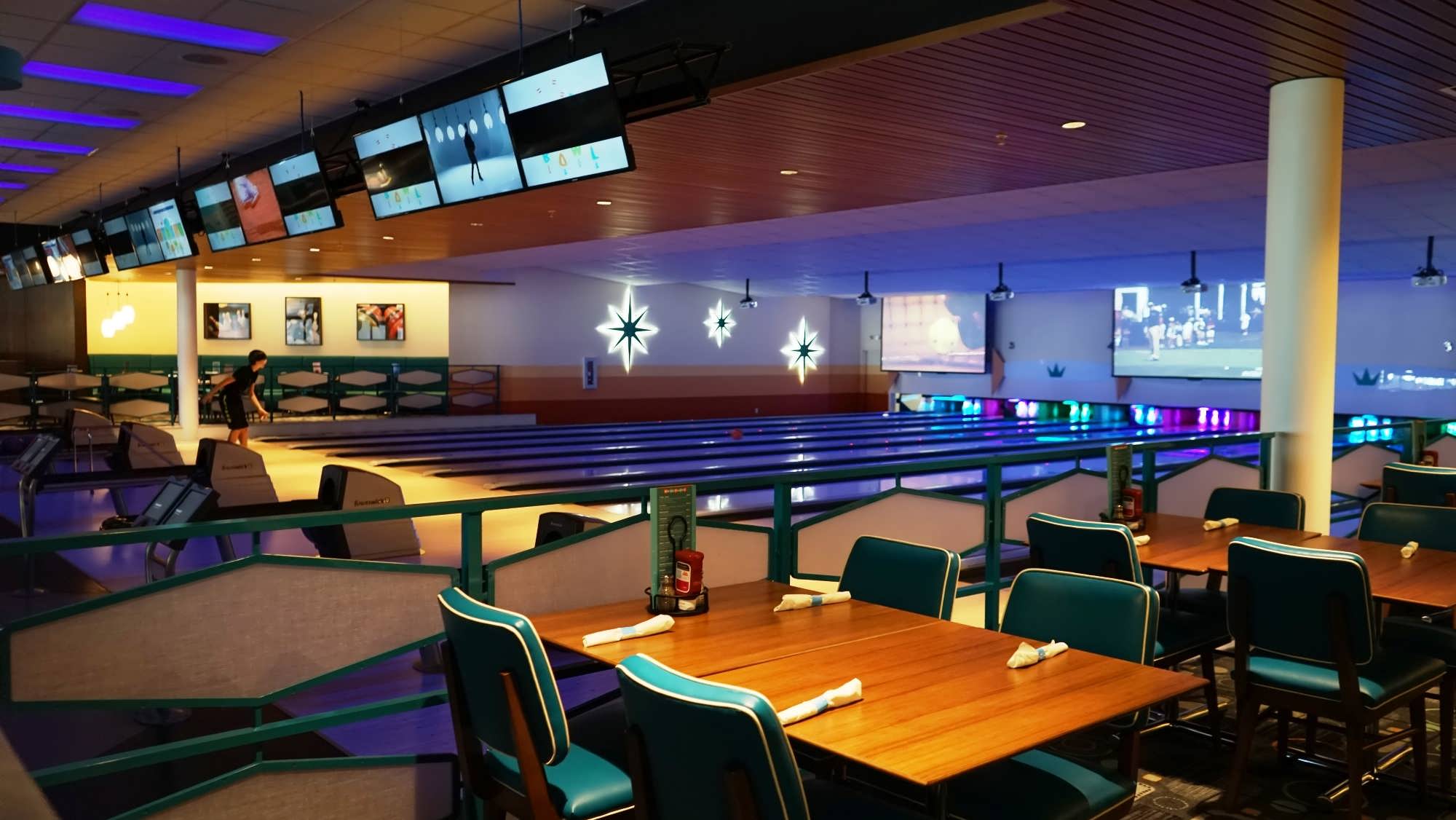 Take a break between frames and enjoy lunch or dinner at the Galaxy Bowl Restaurant, located in the bowling alley (which can itself be found on the second floor of the hotel's lobby building). The restaurant serves up casual favorites in a full-service dining setting, right in the middle of the fun and energy of music and bowling. Stop for a snack or sit down for an entire meal, including burgers, pizza, chicken wings, specialty cocktails, and beers.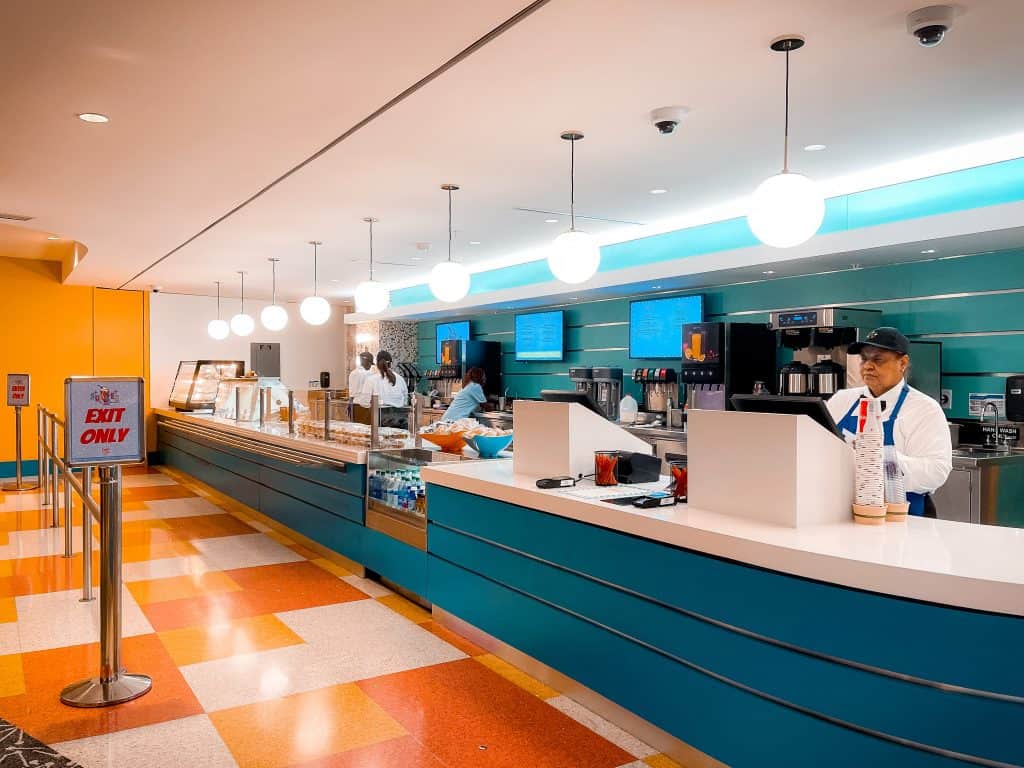 Are you looking for something sweet? Head over to Shakes Malt Shoppe near Bayliner Diner for a variety of chilly treats, such as shakes, sundaes, smoothies, and more. Open from 5:30 am to midnight, you can indulge in delicious delights at almost all hours.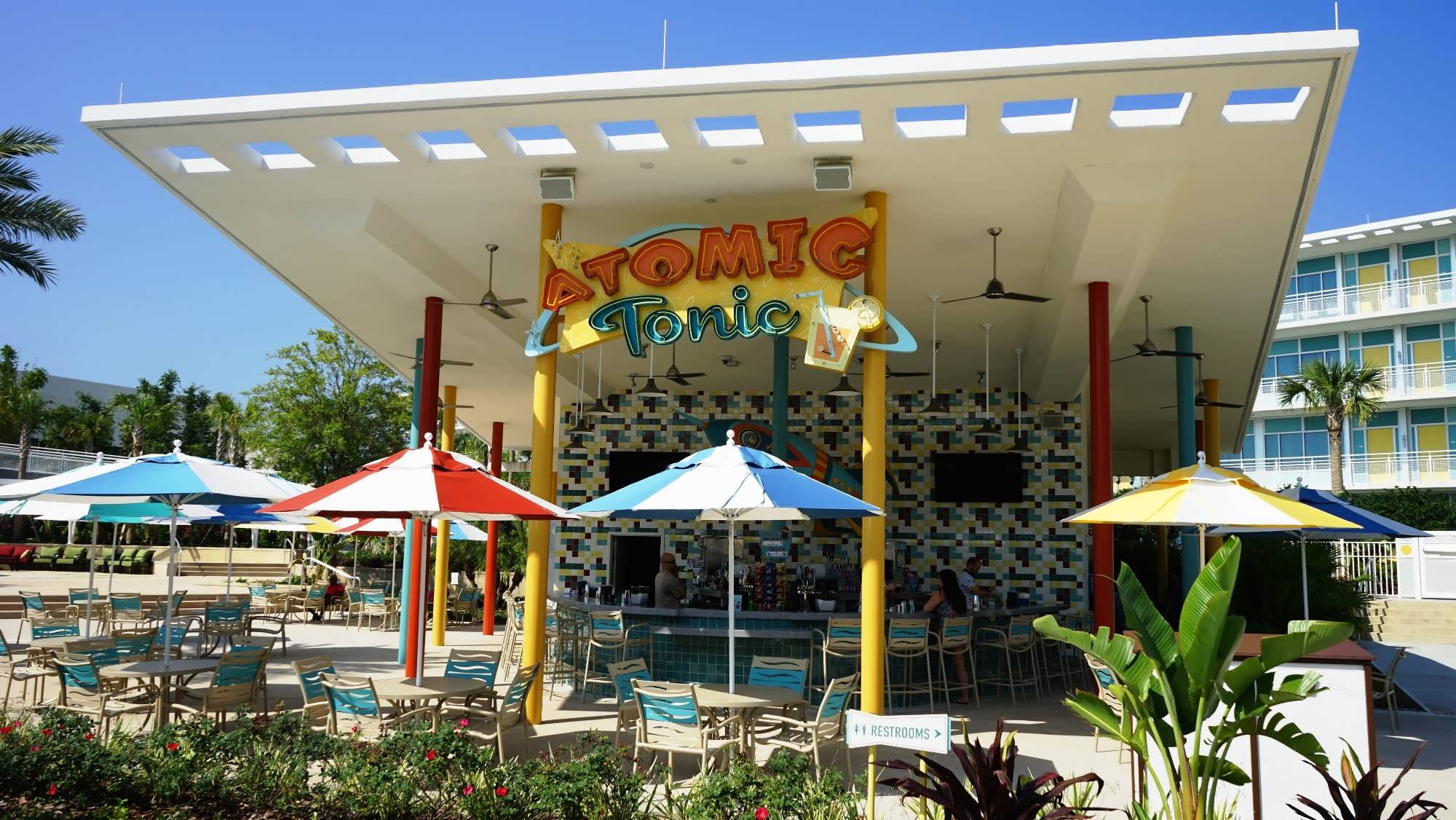 Atomic Tonic is a poolside casual bar that's located in the Cabana Courtyard pool area (the one with the dive tower). Open from 11:00 am until midnight, it features a full bar that serves signature frozen drinks, cocktails, smoothies, wine by the glass, bottle and draft beer, and limited pre-packaged snacks.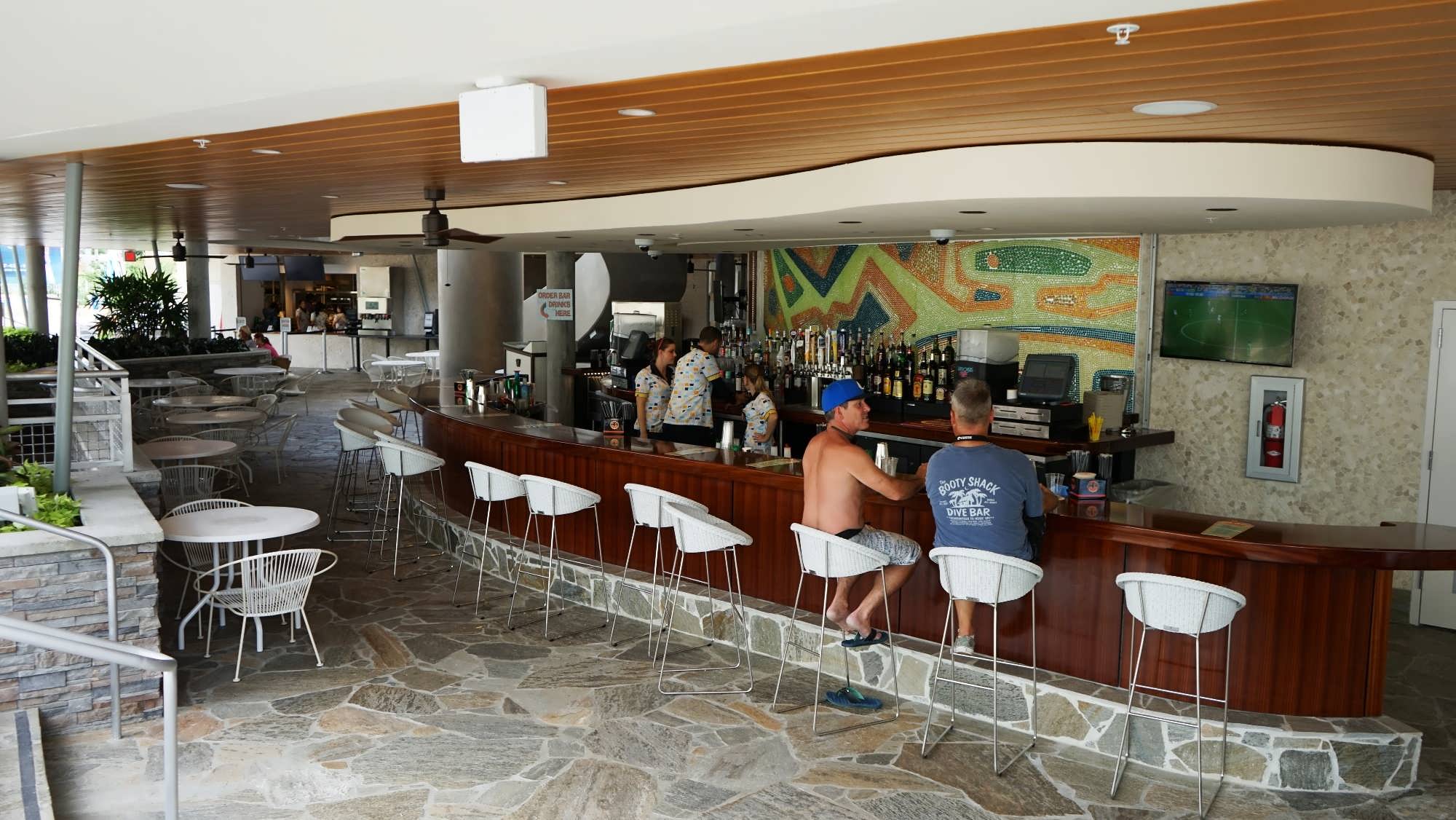 This tropical bar and grill is open from 11:00 am to 10:00 pm, and is located in the Lazy River Courtyard pool area. With a simple grill menu and a full bar that serves signature frozen drinks, cocktails, smoothies, wine by the glass, and bottle and draft beer, you might also find some entertainment in the form of music and hosted poolside activities, such as hula hoop contests or bingo, throughout the day.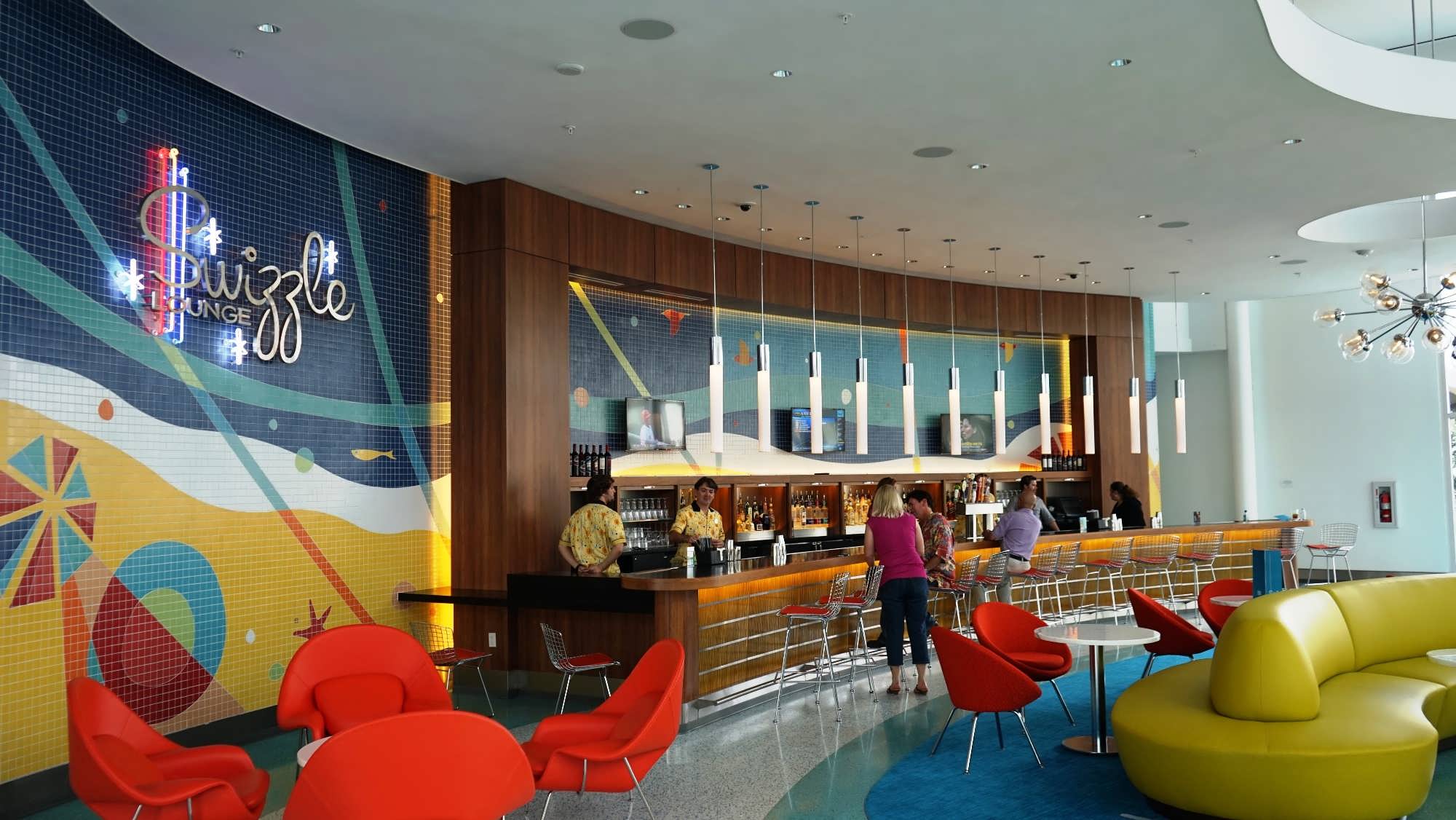 Located right in the lobby, enjoy classic drinks at the Swizzle Lounge, a retro-themed bar typically open from 5:00 pm to midnight with the exception of 1:00 pm until midnight on Friday and Saturday nights. Join right in on the vintage fun with throwback cocktails, including the Swizzle Rum Punch, a Filthy Manhattan, or a Frenchie (vodka, Chambord, and pineapple juice).
Starbucks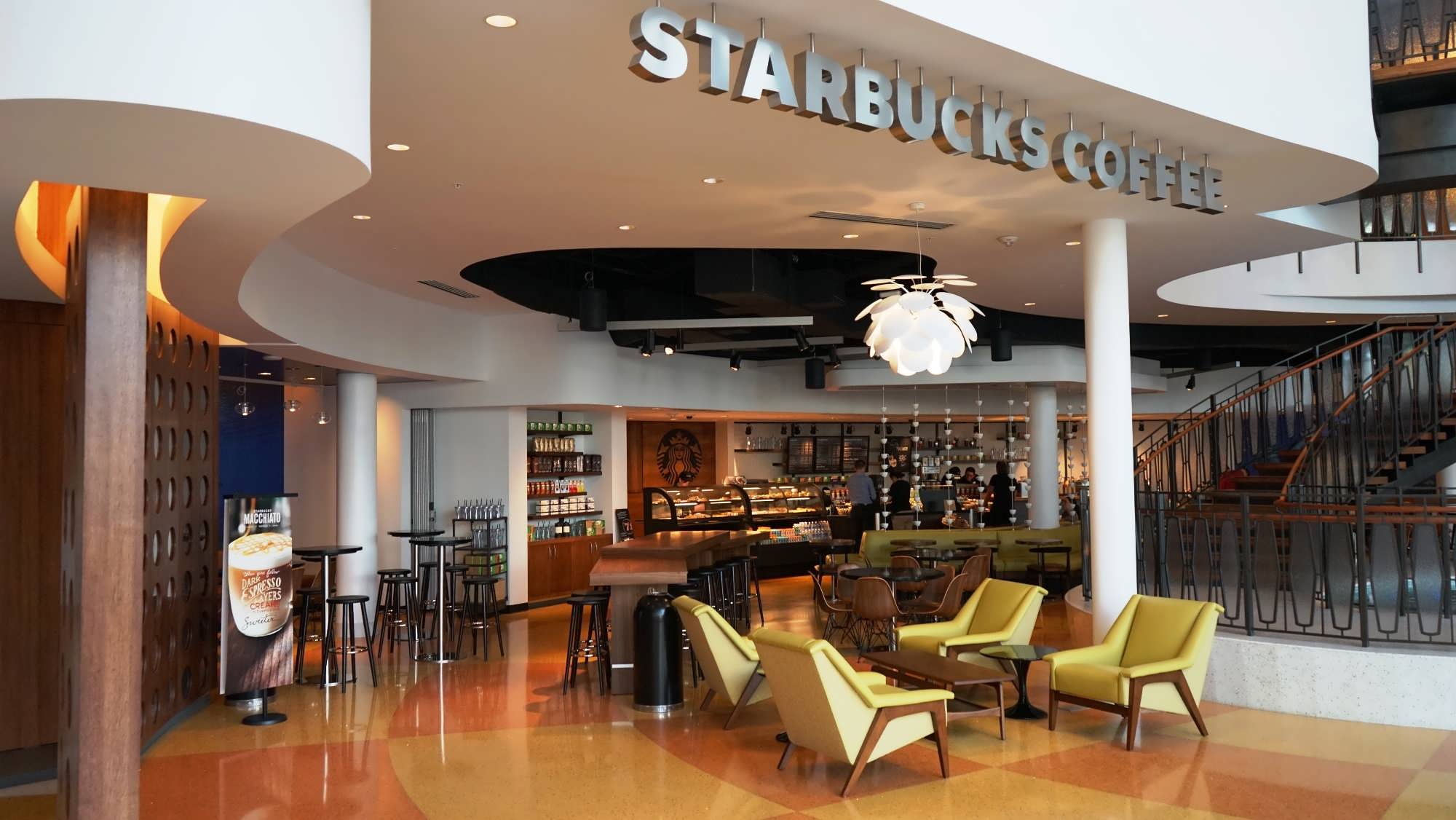 Start your day with a cappuccino before you hit the theme parks or enjoy a caffè latte in the afternoon at Starbucks, which is conveniently located between the hotel lobby and Bayliner Diner. You can sip one of Starbucks's famous premium coffees and teas or munch on a variety of fresh food items. This location is worth a stop to check out the mid-century modern decor that fits right in to Cabana Bay's overall retro aesthetic.
Do you have a question about the information on this page or would you like to provide feedback? Please let us know by posting in our
Orlando Informer Community
on Facebook.