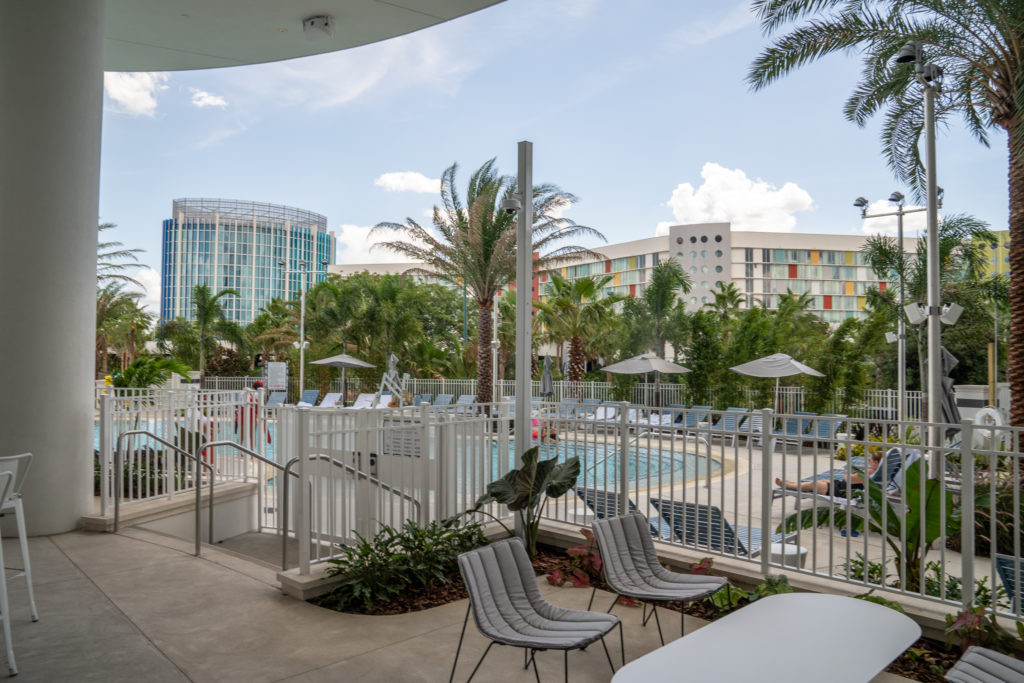 What are the public spaces at Aventura Hotel?
No matter where you stay during your Universal Orlando Resort vacation, the public spaces of your hotel give you the best insights into the flavor and amenities of your chosen lodgings. Universal's Aventura Hotel is no different – with its sophisticated yet streamlined design and atmosphere, you'll find all the public spaces to be modern and efficient, while still catering to your every need.
Aventura Hotel – lobby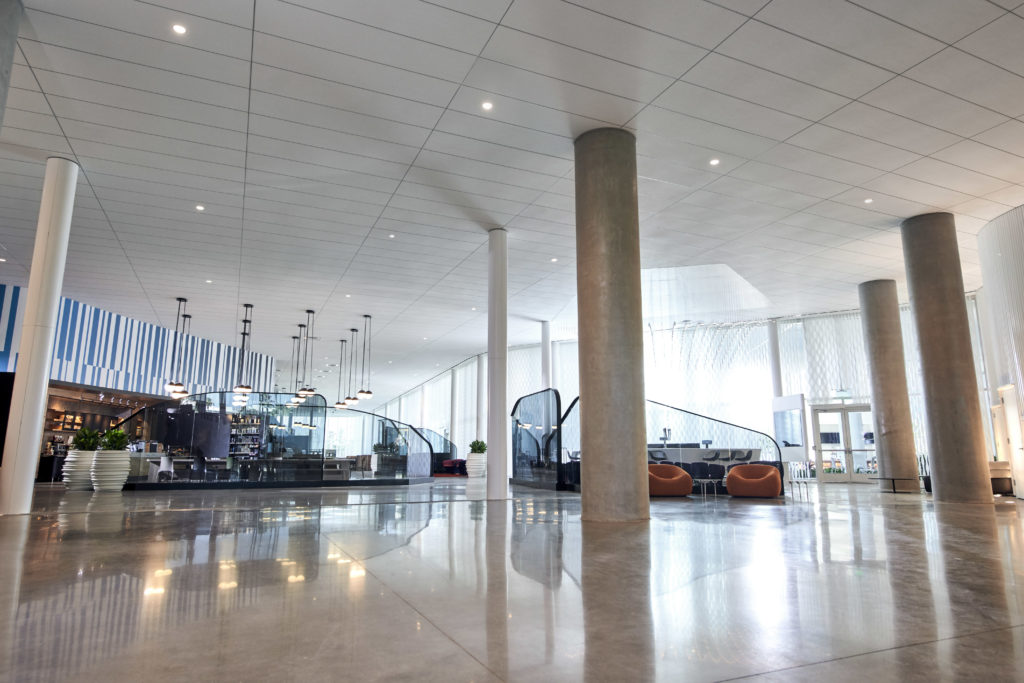 The lobby of Universal Orlando's sixth hotel is one of the biggest – open and spacious, and yet just as sleek and streamlined as the rest of the building. In the beating heart of Aventura Hotel, you'll find the bustling of vacationers checking in and out, guests stopping for a drink at barVentura, or taking advantage of the guest services available (such as vacation planning and luggage services desks). The company says this is to initiate conversations from the guests who navigate it, but it could just as easily be for the beautiful sights it creates.
Aventura Hotel – shopping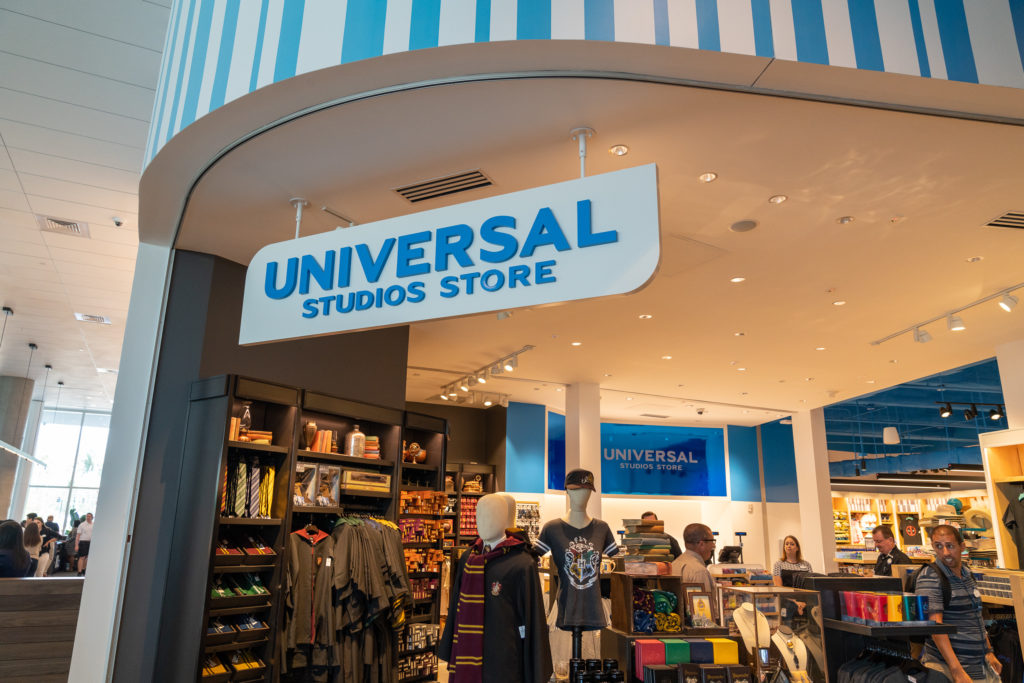 Like most Universal resort hotels, Aventura has its own Universal gift shop, which is the perfect place to grab any last-minute treasures for the folks back at home. Guests will find branded merchandise from Universal's biggest franchises including the Minions, Jurassic Park, The Wizarding World of Harry Potter, and more. In addition, you can wear your love for Aventura on your sleeve – literally – with branded Aventura shirts, hats, and mugs.
Aventura Hotel – dining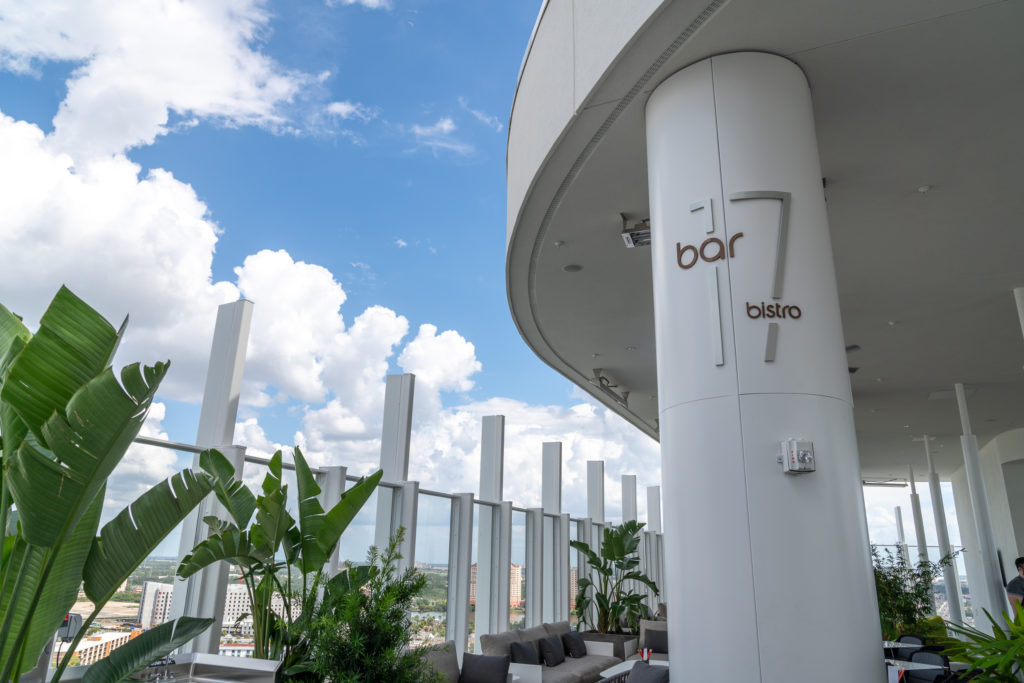 Don't let all the white lines and gleaming glass windows fool you, Aventura is anything but bland when it comes to food options. Visitors can choose from plenty of international flavors at Urban Pantry, or take in the 17th-floor views from the top at Bar 17 Bistro. For more information, check out our guide to all things food and drink at Aventura.
What is the V-Hub at Aventura Hotel?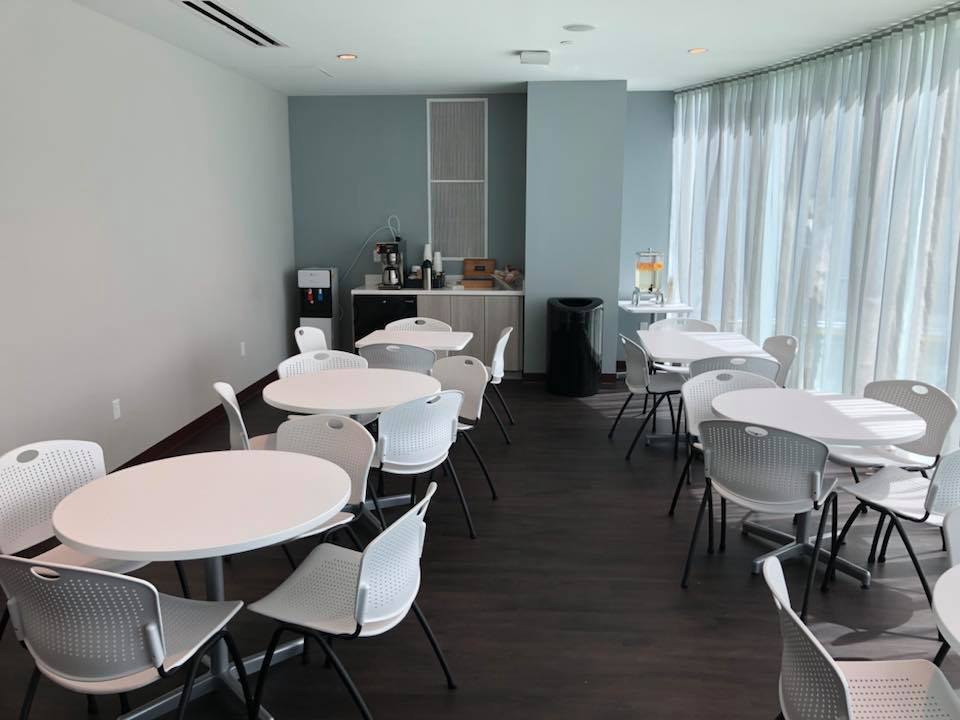 Exclusively for those who are visiting Universal on a package from Virgin Holidays, the V-Hub is open seven days a week and provides a small lounge for international travelers to get a complimentary snack or drink, use the WiFi, talk to a Virgin vacation planner, or relax on their arrival or departures days.
Aventura Hotel – fitness center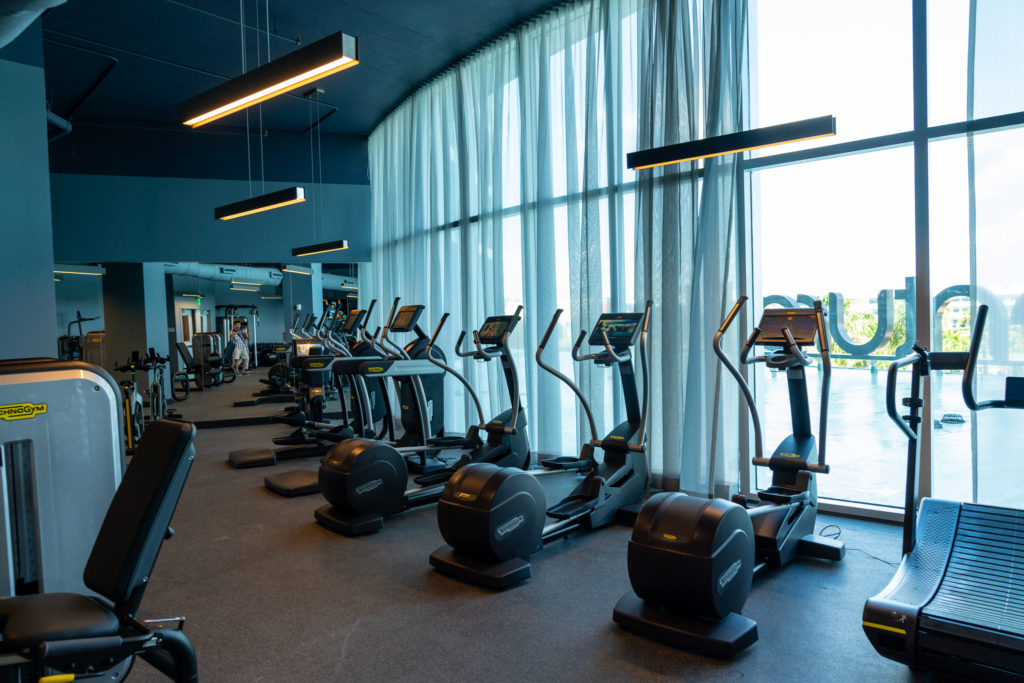 Aventura has a basic fitness center with the typical exercise machines and a small set of free weights. If you do decide to work out on vacation, the best part of Aventura's fitness center is the floor-to-ceiling windows that give you a view of the Florida sunshine while you run in place.
Aventura Hotel – game room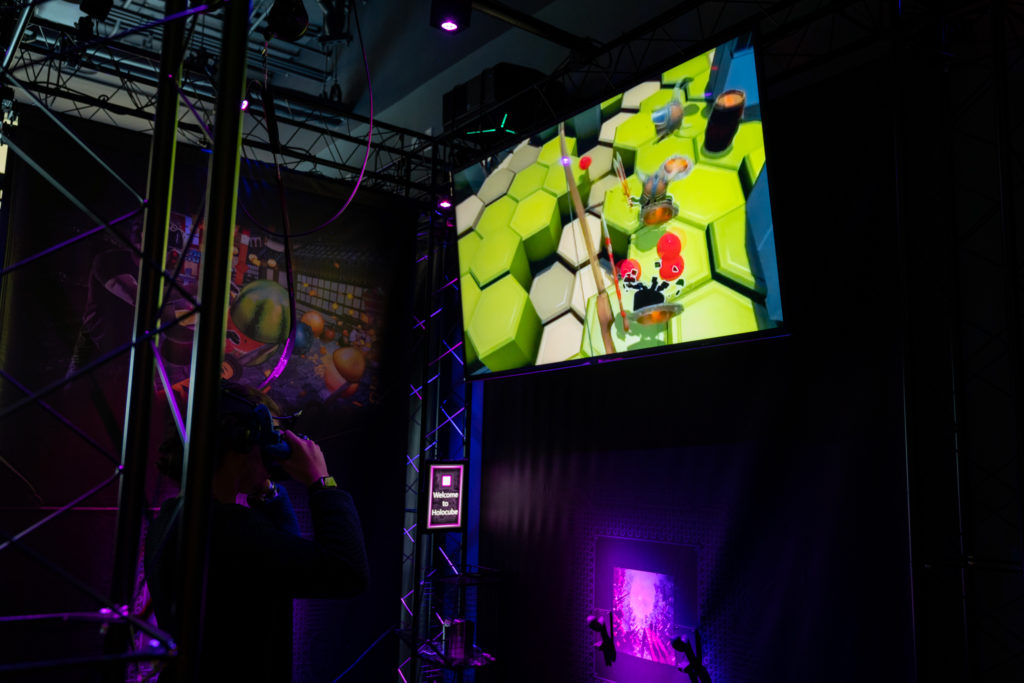 Along with Bar 17 Bistro, the virtual-reality (VR) game room was largely considered to be Aventura's crown jewel – at least, in terms of the pre-opening buzz and speculation. We can report that the collection of VR games is fun, though it's not necessarily the most robust lineup.
Here's how it works: you pay $10 for a five-minute spin with one of six different games, which include Snowball, Longbow, Vortex, Fruit Ninja, Space Pirates, and Zombie Training Center (each one is rather self-explanatory, we think). The VR game room's hours of operation are 2:00 pm to 10:00 pm daily.
Do you have a question about the information on this page, would like to provide feedback, or did you spot an inaccuracy? Please let us know by posting in our
Orlando Informer Community
on Facebook.