Skip to: Overview | Urban Pantry | Bar 17 Bistro | barVentura | Bar Sol | Starbucks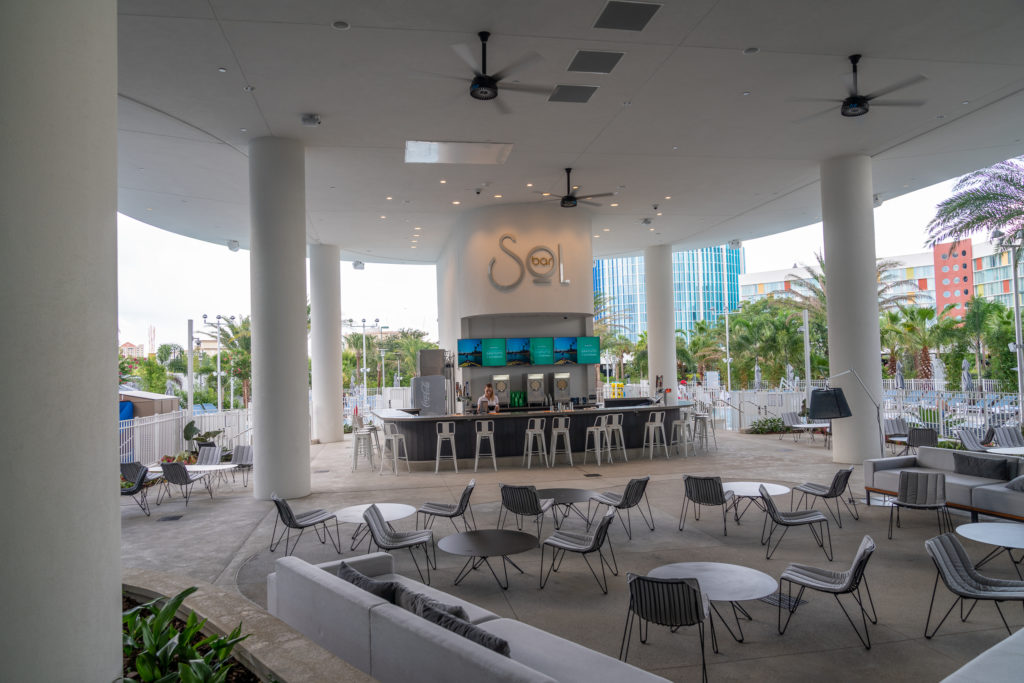 Where can I eat at Aventura Hotel?
Like Cabana Bay Beach Resort, Aventura Hotel doesn't feature any full-service restaurants – consistent with the "value" part of the prime value category, it forgoes such amenities. However, don't for a second let that fool you into thinking that the resort's culinary lineup is somehow subpar or otherwise forgettable. Universal and Loews have bent over backwards to install fresh, original alternatives to the standard quick-service offerings, transforming the tried-and-true cafeteria meals of pizza and burgers into sushi and roast-carving stations. (It doesn't hurt that Aventura's executive chef, Mouhssine Benhamacht, was born in Morocco and has expertise in Moroccan, Asian, French, and American cuisines.) With so many options and flavors you're sure to find something for everyone here.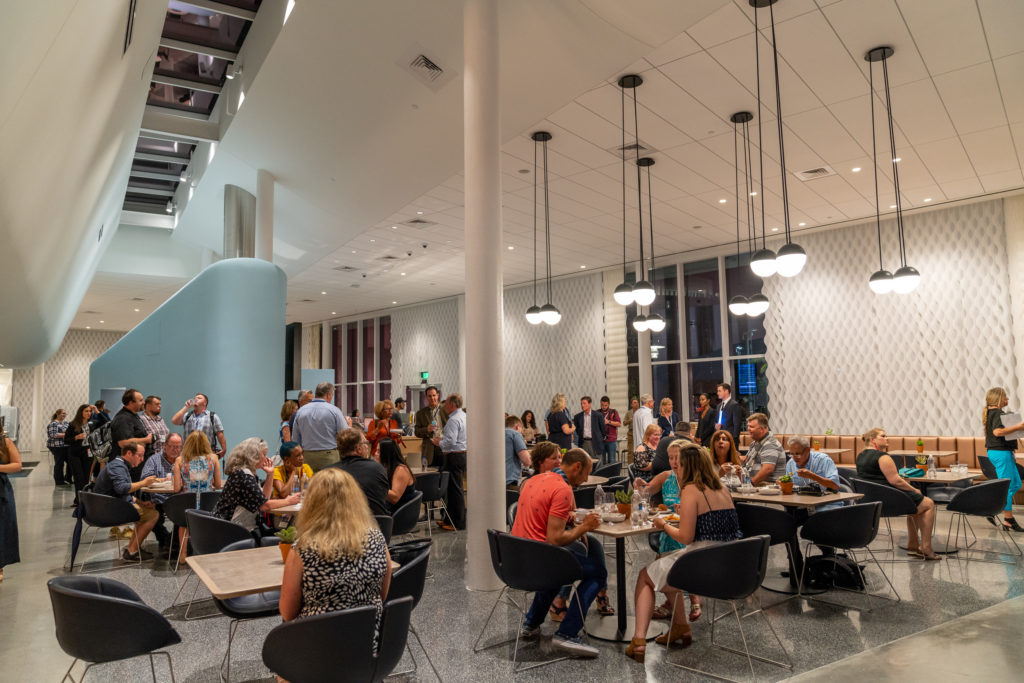 Urban Pantry is the main eatery for Aventura and is open for breakfast, lunch, and dinner. This modern food hall serves up diverse flavors, fresh ingredients, and globally-inspired dishes at four fast-casual stations with roasts, fresh pizza, woks cooked up right in front of you, and specialty burgers. Each station has hand-selected beer and wine on tap, while the grab and go carts offer sandwiches, salads, fruit, chips, and sodas, so you can stock up before you head out to the parks.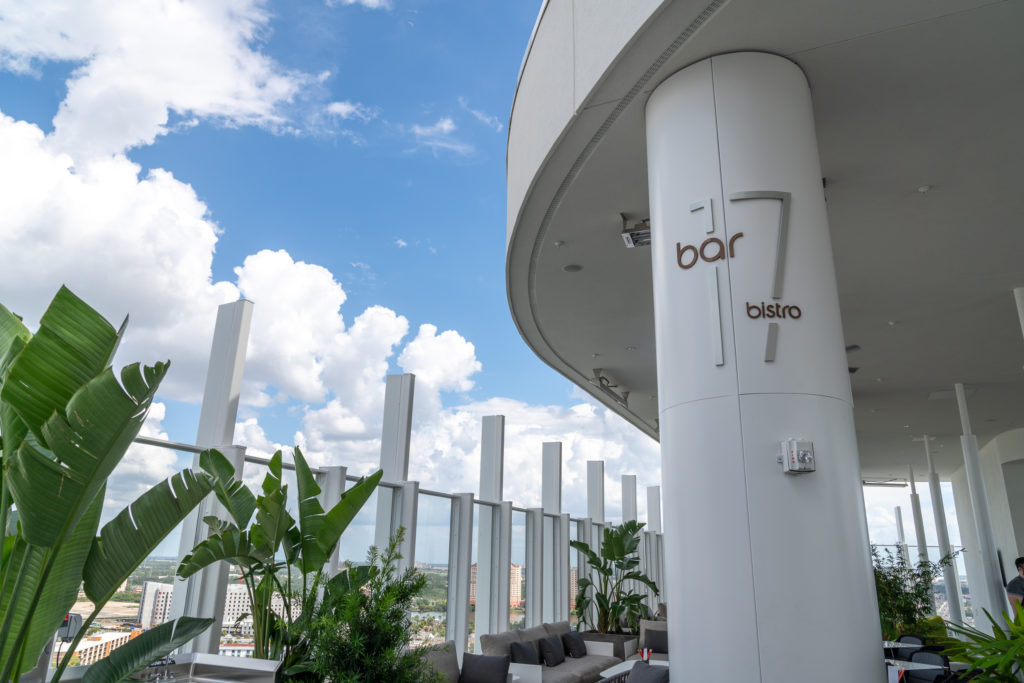 The real star of Aventura's show is Bar 17 Bistro, the rooftop bar located – you guessed it – 17 stories up. Just as much gastronomical inventiveness was directed here as at Urban Pantry, resulting in some spectacular drinks and intriguing small plates, such as signature Asian bao. When combined with the unparalleled views of Universal and the city of Orlando both, this should make for one of the resort's most memorable experiences.
Aventura Hotel's lobby bar, barVentura, is sleek, open, and spacious, and it serves up traditional cocktails and draft beers that are both familiar and unusual every night. Our favorite, the Lobby Ninja, has sake, vodka, cucumber, lemon, and lime. There's a full bar on hand, and be sure to ask your bartender about the Ripple Effect, that can print a photo onto your martini. If you prefer wine, barVentura offers domestic and international vintages by the bottle or glass.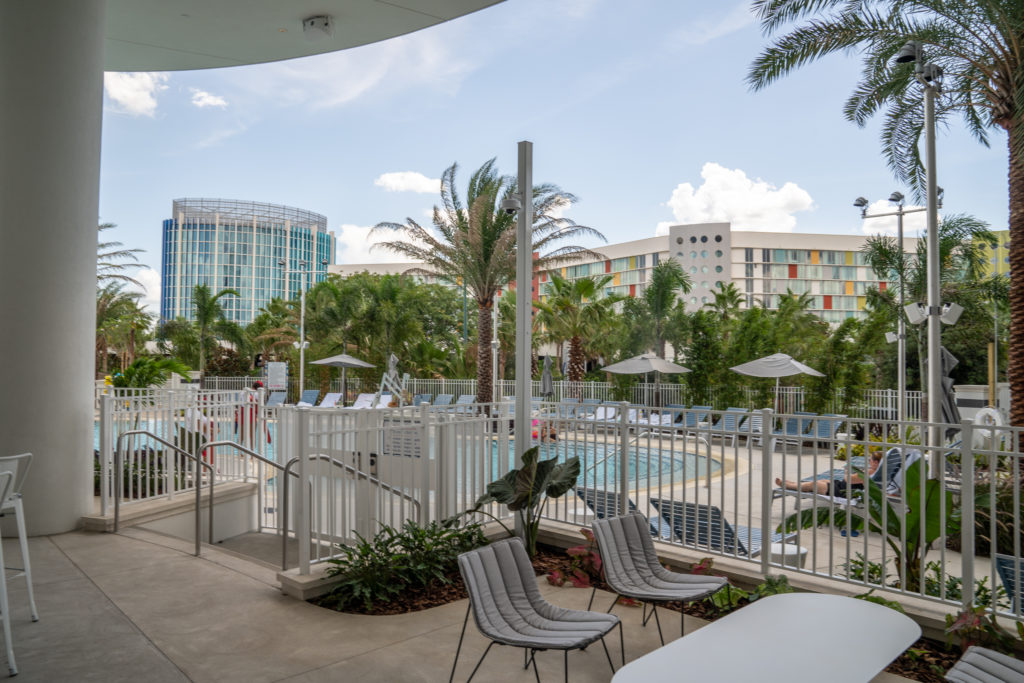 Aventura's inventive streak continues even with its pool-side bar, Bar Sol. This venue has a variety of drinks on tap, making your stay at the pool or by the fire pit pitch-perfect. Though you'll have to head inside the hotel if you want food, Bar Sol has some fun cocktails, frozen adult beverages, beer, wine, and mocktails.
Starbucks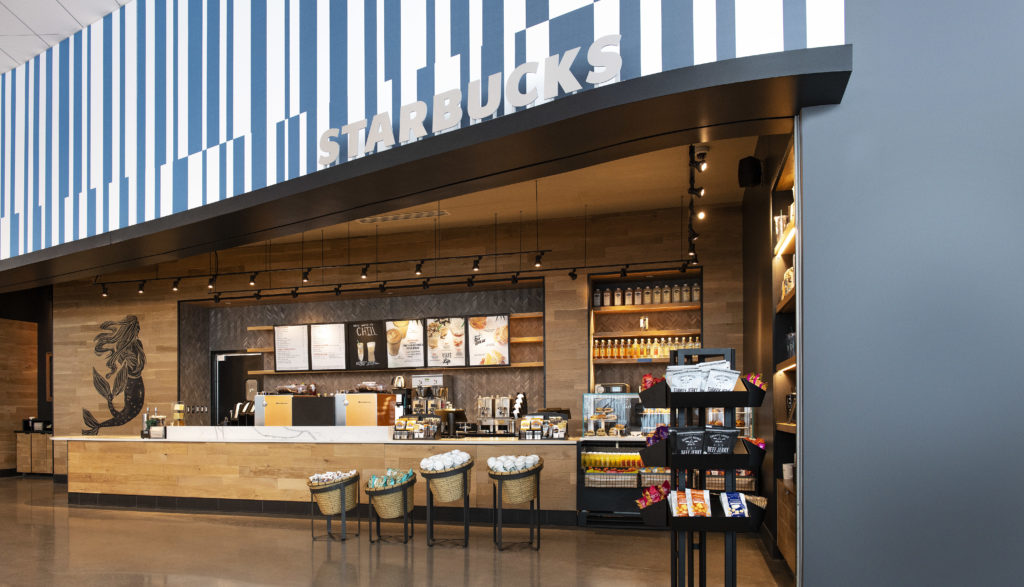 It wouldn't be a Universal hotel without Starbucks, right? (Sorry, Sapphire Falls Resort.) Much like its sister venue over at Cabana Bay Beach Resort, this coffee shop has been given a theming makeover, making it more consistent with its home location – which, in this case, means it's sleek and minimalist. Swing by for your favorite specialty coffee drinks and snacks.
Do you have a question about the information on this page, would like to provide feedback, or did you spot an inaccuracy? Please let us know by posting in our
Orlando Informer Community
on Facebook.