Skip to: Transportation to CityWalk, Universal Studios Florida, and Islands of Adventure | Transportation to Volcano Bay | Transportation to SeaWorld and Aquatica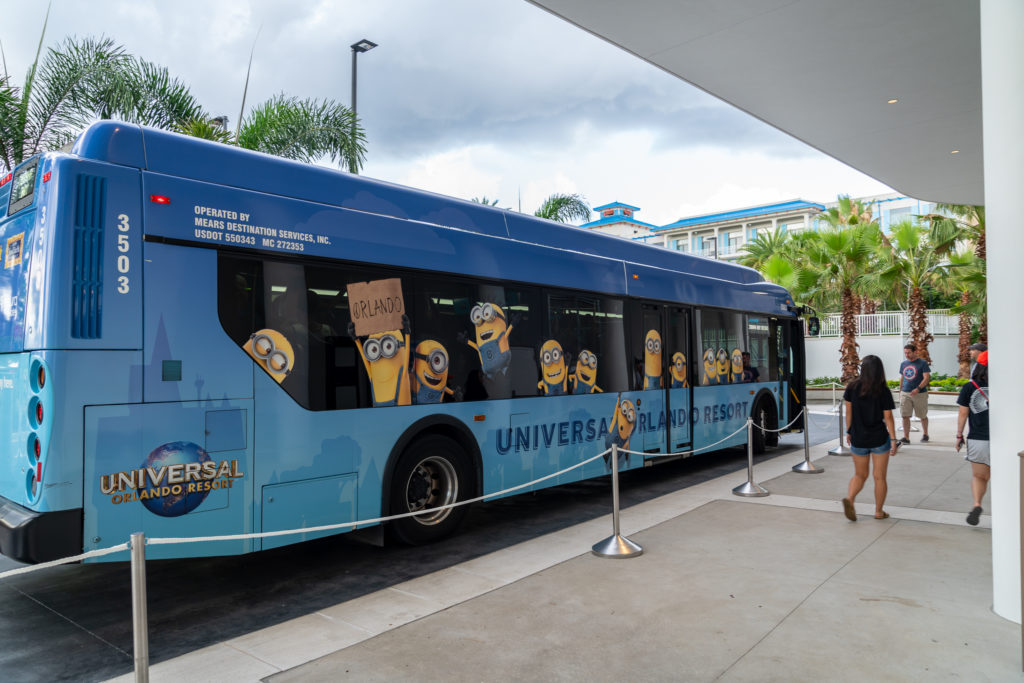 If you're considering a stay at the gleaming tower of Aventura Hotel, you'll want to know how to navigate around Universal Orlando Resort, with Aventura as your home base. This page includes information on the transportation options between Aventura, Universal CityWalk Orlando, and the Universal Orlando theme parks (Universal Studios Florida and Islands of Adventure), as well as the shuttle service from Aventura to SeaWorld, Aquatica (SeaWorld's water park), and the walkway to Volcano Bay, Universal's water theme park.
How do I get from Aventura Hotel to CityWalk, Universal Studios Florida, and Islands of Adventure?
Since Aventura Hotel sits in the prime value category of Universal resort hotels, it's not connected to CityWalk and the other hotels via the waterway that many guests have become familiar with. Instead, given Aventura's location, visitors have the option to take a bus or walk into CityWalk.
Garden walkway
This approximately one-and-a-half-mile route brings you from Aventura, past Sapphire Falls Resort, and then on to the Garden Walkway, which ultimately deposits you to the side entrance of CityWalk, near Jimmy Buffet's Margaritaville. The Garden Bridge and Walkway connect these points and offer an enjoyable alternative to the bus. We estimate the walk to take between 20 and 25 minutes. Overall, we still recommend using the bus most times of the day because of the shorter time the trip takes and the frequency of the bus pick-ups. However, do keep in mind that the bus drops off guests at the parking rotunda, requiring you to go through the central security checkpoint (often busy) and enter through the front of CityWalk. The Garden Walkway, on the other hand, brings you through the on-site hotel security checkpoint next to Margaritaville (which virtually never has a line) and allows you to enter CityWalk very close to Islands of Adventure. Also, as we mentioned above, during peak bus-use periods like park closing time, the 25-minute walk can conceivably be shorter than waiting in the built-up line for the bus.
Theme Park shuttle buses
Universal operates a bus service that runs continuously between the resort hotels and the general guest drop-off area near the Universal parking garages, which runs from one hour before Early Park Admission until 2:00 am every day. Buses arrive every ten to fifteen minutes, but do be aware that when leaving Universal to go back to Aventura, the line for a spot on the bus can get long at peaks time (typically, when both theme parks are closing). Aventura typically shares buses with Cabana Bay Beach Resort.
How do I get to Volcano Bay?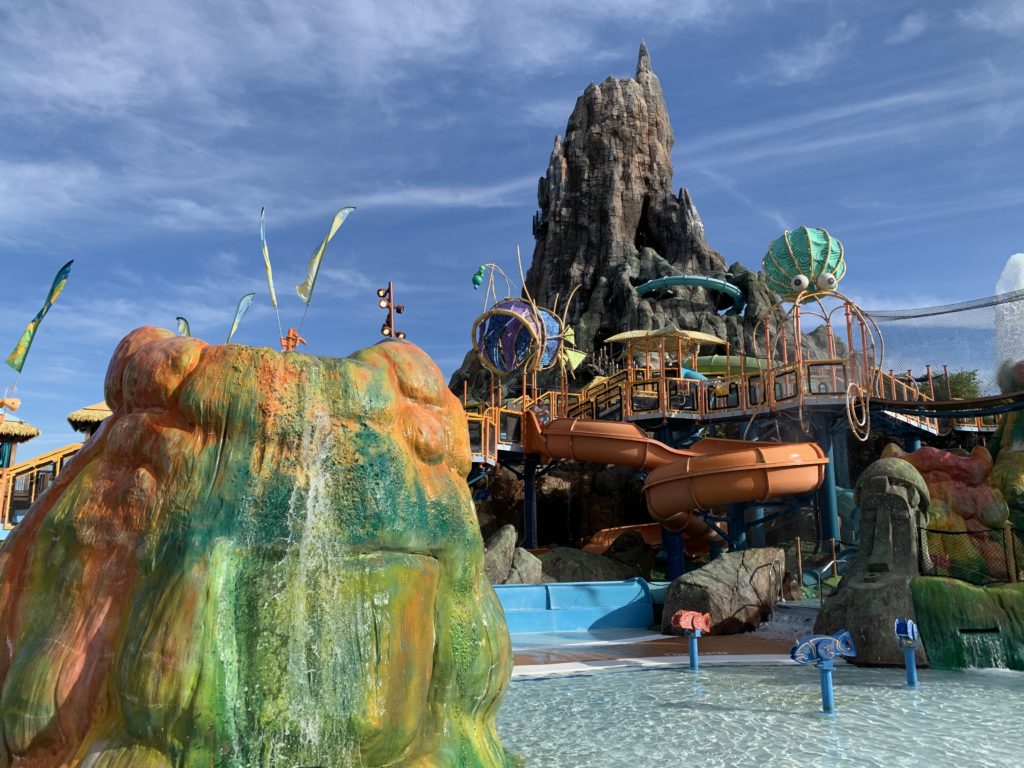 Unlike most of the other Universal resort hotels, guests at Aventura won't have to take a shuttle bus to get to Volcano Bay – they have a private entrance all their own, located near the pool area (ironically enough!). Think of it as a way to counter-balance the bus ride that Aventura guests have to take to get to CityWalk and the theme parks – an even faster and more convenient version of the other resorts' water taxis. Please note that each guest must have their own room key in order to access this exclusive Volcano Bay entrance.
How can I get to SeaWorld and Aquatica?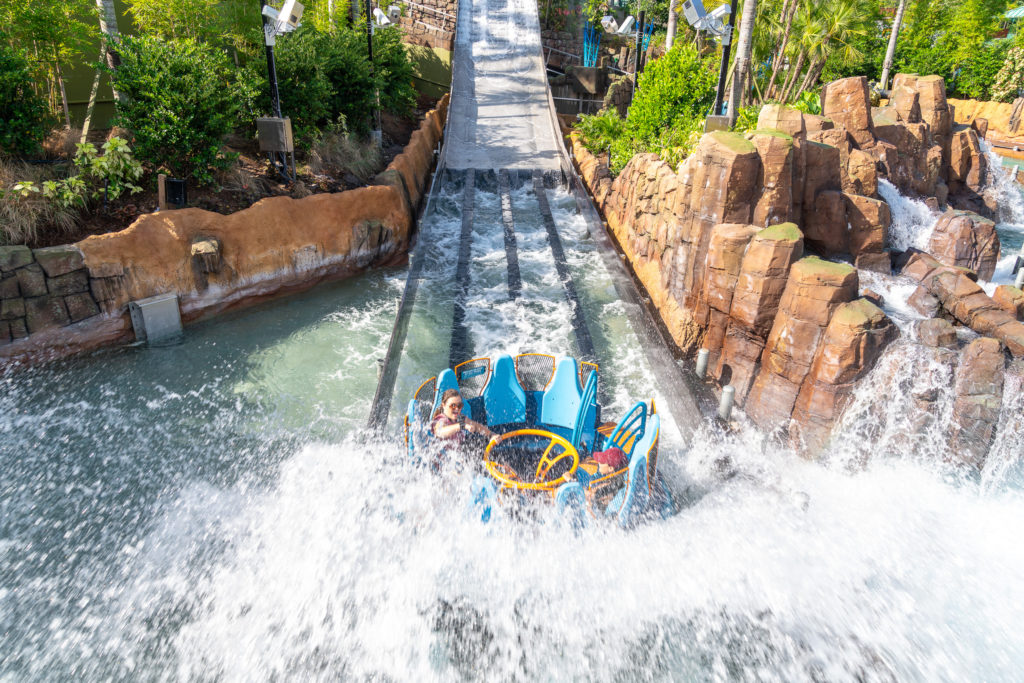 Universal's hotels provide complimentary scheduled transportation, called the Connector Shuttle, to SeaWorld and Aquatica (SeaWorld's water park). We emphasize scheduled because it is very important to understand that the bus does not run continuously; rather, in general, it picks up and drops off once in the morning and once in the evening – check with any Vacation Planning Center desk to reserve pick-up and drop-off times for your visit.
Do you have a question about the information on this page or would you like to provide feedback? Please let us know by posting in our
Orlando Informer Community
on Facebook.