Skip to: General information | Rooms | Pools and public spaces | Dining and lounges | Distance from the parks | Vacation planning tips
Aventura Hotel – general information
Engage in a sleek and streamlined hotel experience, one that prizes calming aesthetics and high technology over traditional theming. The modern marvel that is Universal's Aventura Hotel features 600 guest rooms and Universal Orlando's first-ever virtual-reality game room. While Aventura may forgo the re-creation of a specific place (such as Portofino Bay Hotel) or time (like Cabana Bay Beach Resort), it still maintains general design principles that can more or less be summed up as its theme: "vibrant, free-flowing, and calming" is how Universal puts it, and the results are clear.
The lobby is open, spacious, and huge; the rooms are modern and posh; the rooftop bar and grill, located on the 17th floor, is sleek and relaxed. The venue has three wings that are all anchored by a center circle, providing great views from all angles. Think of a higher-end contemporary hotel in any major city, and add in the beautiful sights of all three Universal Orlando parks and CityWalk (not to mention the rest of Orlando, as well), and you'll have a pretty good idea of what the company was going for with this aesthetic.
Working in tandem with this streamlined approach is the hotel's huge reliance on and integration of technology into its premises. Each room comes equipped with a tablet that does everything from control the lights and room temperature to ordering fresh towels and room service, and there's even a virtual-reality game room waiting to be explored upstairs. In other words, Aventura Hotel may be the least-themed Universal hotel, but it still packs an experiential punch.
Address: 6725 Adventure Way, Orlando, FL 32819
Phone: 407-503-6000; Fax: 407-503-6166
Opened in August 2018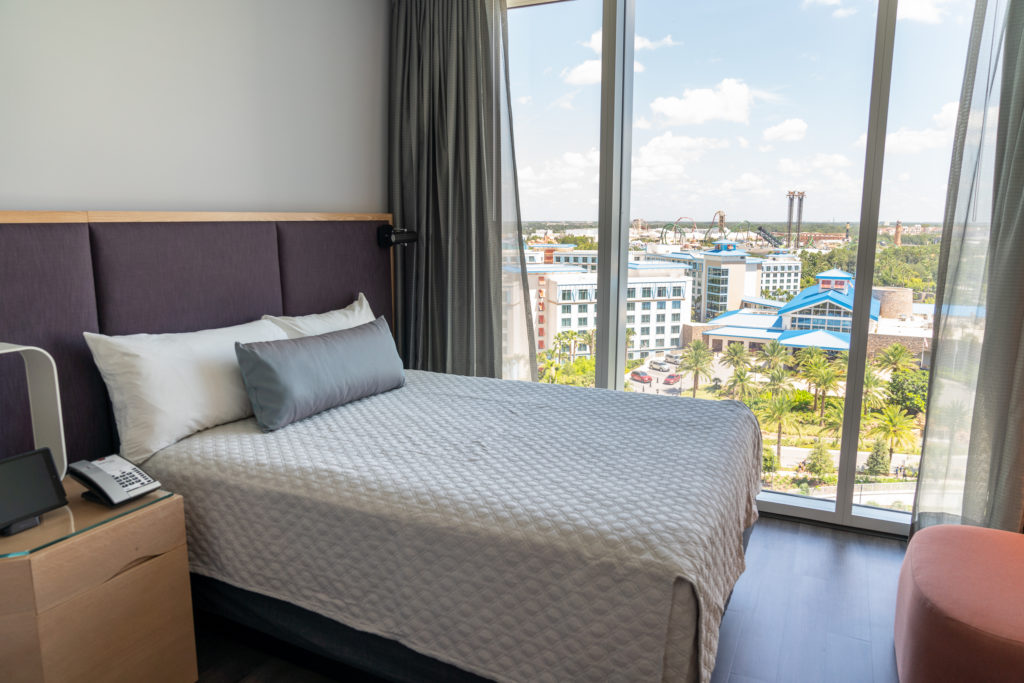 With only 600 rooms, Aventura is the smallest of the resort hotels at Universal, but still has plenty of options for travelling parties of all sizes:
338 standard double queen
54 standard king
139 double queen Skyline view
42 deluxe double queen
14 deluxe king
13 kids' suites
Featuring floor-to-ceiling windows and a unique use of space, the vibrant free-flowing guest rooms include a tablet that can control the room temperature, allow guests to order room service, and more. Rooms sizes start at 314 square feet, but the kids' suites are 591 square feet and can sleep five, with a special interior area for children containing two twin beds, and a couch that converts to a deluxe foam bed. For spectacular vistas, upgrade to the Skyline view (in either a standard room or kids' suite) for a bird's eye view of Universal Orlando from the top floors. Prices for standard rooms start at $144 per night, and there is no club level at Aventura. Free WiFi is available for up to four devices per room, but faster WiFi for up to eight devices may be purchased at a daily rate.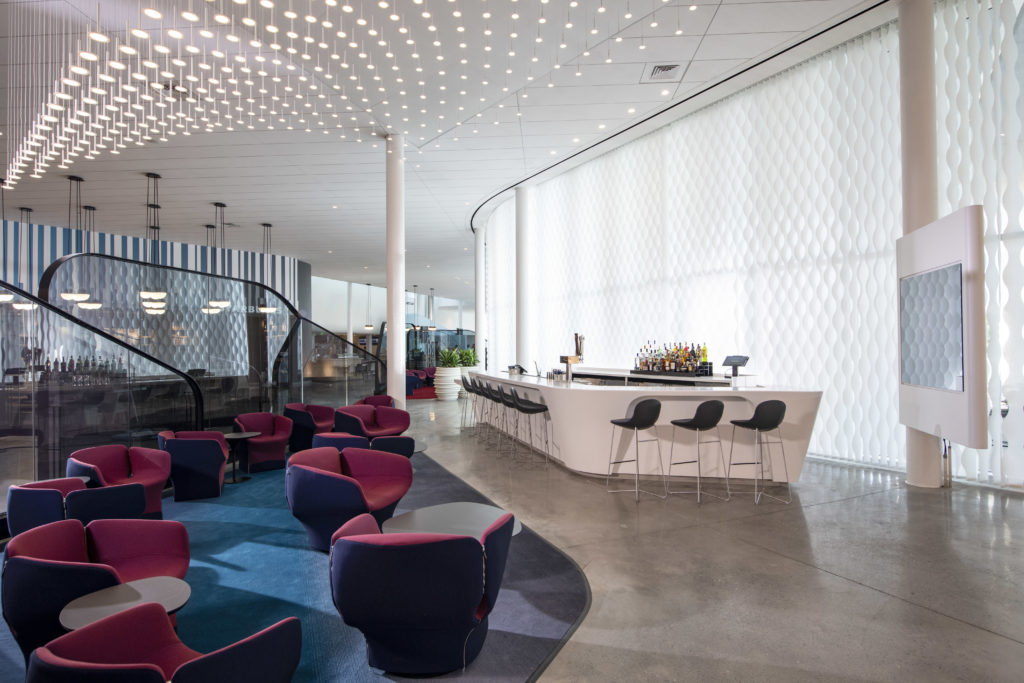 The modern and space-efficient design features continue throughout the public spaces at Aventura, and while the pool area is not large, it makes up for a lack of size in features and plenty of lounging areas. The hotel also includes:
Resort pool with a children's splash pad
An outdoor fire pit
Complimentary fitness center for guests
Virtual-reality game room that includes motion-tracking controllers
A Universal Studios Store that offers sundries, guest necessities, newspapers, and magazines, as well as Universal and hotel logo merchandise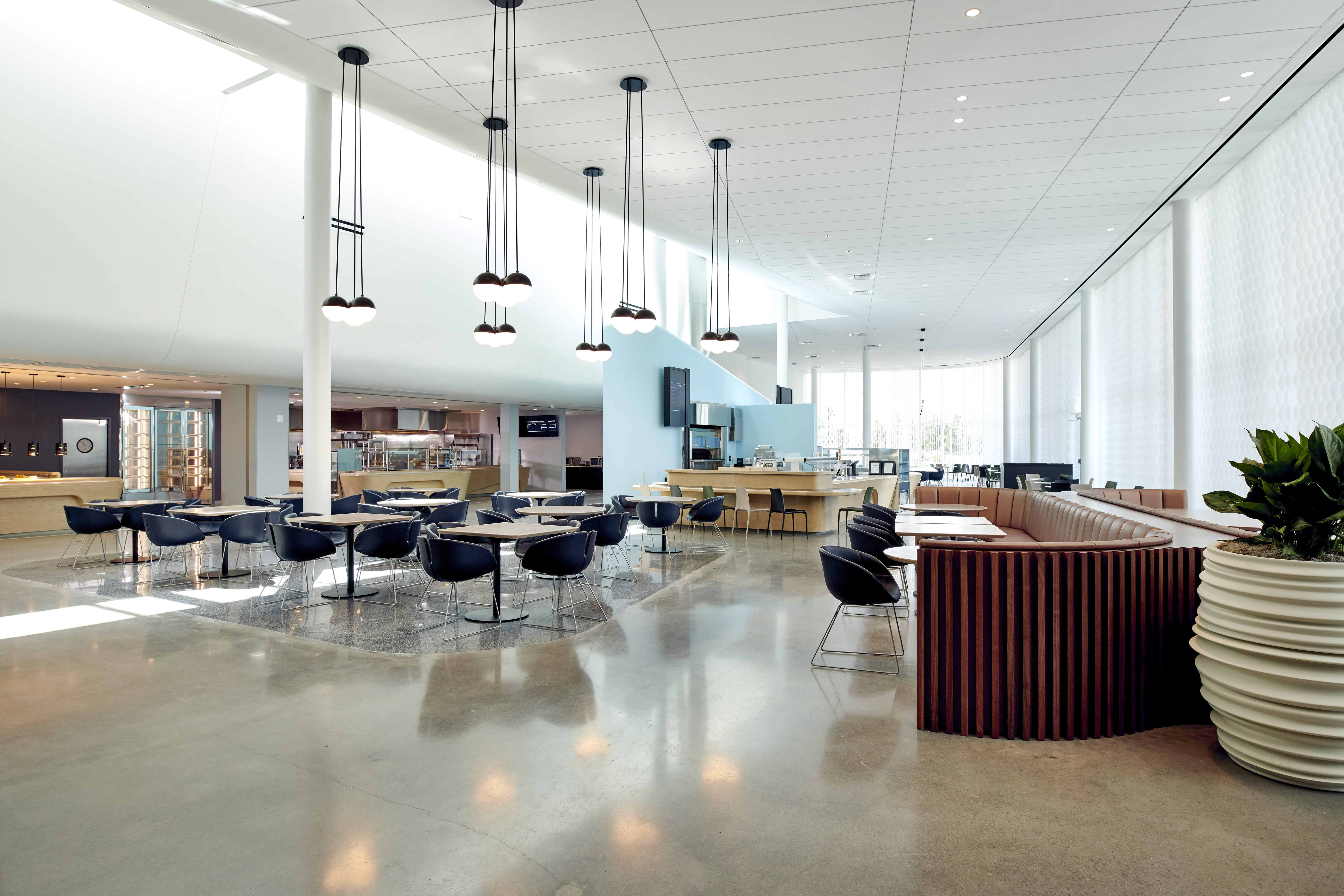 The lobby of Aventura is home to three of this hotel's dining options. While there is no full-service restaurant, guests will find a modern food-hall in Urban Pantry, with diverse hot and cold selections, or they can wander over to barVentura for a cocktail, or grab a hot coffee in the lobby Starbucks. Head up to the roof for Bar 17 Bistro, where you'll find food, drinks, and stellar views. Last but not least, Bar Sol quenches the thirst of Aventura's pool-goers, and those who wish to relax in the room will find a limited room service menu on the tablet.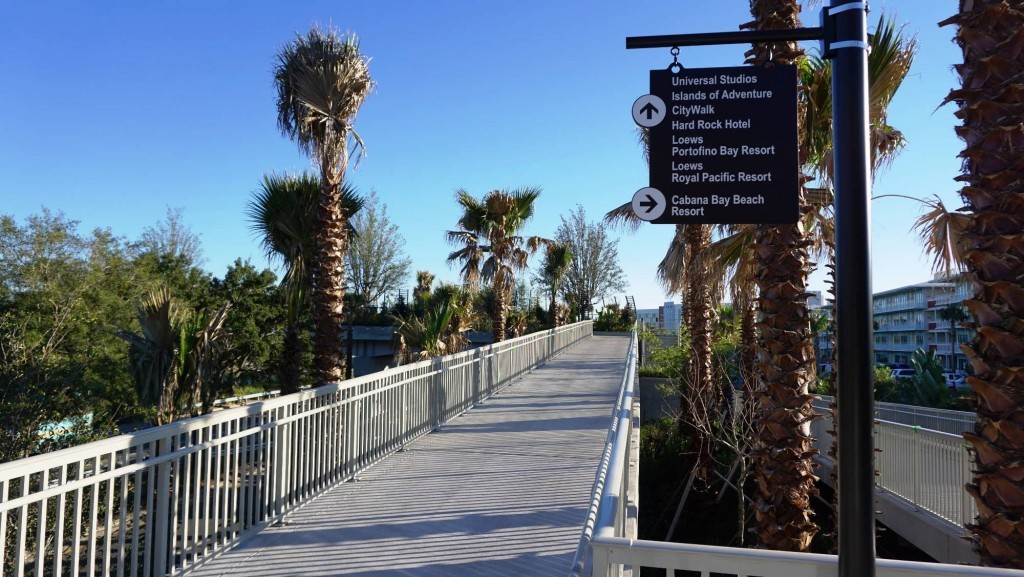 Aventura is not connected to Universal via the waterway, which means guests at the hotel will not have the option of using the water taxis to get to and from the theme parks. Instead, they can use the resort buses that drop guests at CityWalk or walk along the garden paths. We estimate that it takes 20 to 30 minutes to walk from Aventura to CityWalk and the theme parks. For more information, check out our page on the distance to the parks from Aventura Hotel.
What are the top vacation planning tips for Aventura Hotel?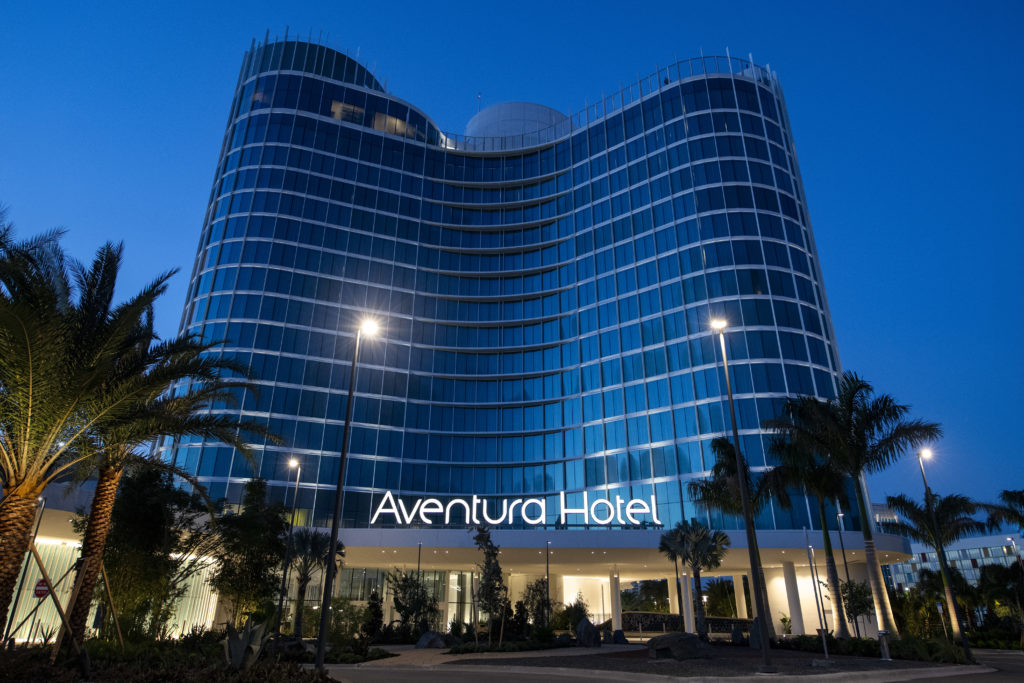 Staying at Aventura will help save your family money versus staying at Universal's premier and preferred resort hotels, but there are trade-offs. First, and perhaps most importantly, guests staying at the Aventura will not receive unlimited Express Passes, as they would at a premier hotel. This perk is widely regarded as the single best benefit of staying at Portofino Bay Hotel, Hard Rock Hotel, or Royal Pacific Resort (not to mention that complimentary Express Passes hold a value of up to $170 per person, per day, if buying them separately).
Second, guests staying at Aventura don't receive the benefit of priority seating at the full-service restaurants inside Universal's theme parks or at CityWalk.
Finally, Aventura doesn't allow pets.
These are the four drawbacks, but there are some advantages to staying at Aventura that should not be overlooked, starting with its next-door proximity to Volcano Bay, Universal's water theme park, which allows guests the ability to simply walk right over and hop on all the magnificent water slides, while guests at the premier and preferred properties have to take a bus to Volcano Bay. This may not seem like much at first, but trust us when we say that it's actually a considerable benefit. Then there's the fact that this is the company's most hi-tech venue yet, which should help you to feel pampered even though you're technically staying at a value resort.
Since all resorts located at Universal Orlando are operated by Loews, they all feature the same cancellation policy: if you cancel your reservation six or more days in advance, you will receive a full refund. If it's anything fewer than five days beforehand, however, you will be charged one night's room rate, plus tax.
As always, there are all the other perks included when staying at most of the other resort hotels:
Complimentary package delivery to your room
Resort-wide charging privileges with your room key
Complimentary scheduled transportation to SeaWorld and Aquatica
Access to the other amenities at Universal's resort hotels, including the pool areas. (However, this excludes the pool areas at Endless Summer Resort and is subject to change, so please verify when you make your reservation). For more on pool-hopping around Universal Orlando, please see our adventures in pool-hopping article.
How much does it cost to park at Aventura?
As with all Universal Orlando Resort hotels, Aventura charges a parking fee for both day guests and those staying at the hotel overnight. Hotel guests pay $18 (plus tax) per vehicle per night for self-parking. For anyone visiting during the day, five minutes or less is complimentary, up to 30 minutes is $10, and anything over that is $45 for the day.
Do you have a question about the information on this page, would like to provide feedback, or did you spot an inaccuracy? Please let us know by posting in our
Orlando Informer Community
on Facebook.