In case you missed the news, Universal has started soft openings for its brand-new ride, Race through New York Starring Jimmy Fallon, which is set for a grand opening on Thursday, April 6. This, of course, means that it's time for a media preview event, which occurred earlier this morning at the attraction itself.
We got the chance to speak with Jason Surrell, a longtime theme park designer for both Walt Disney Imagineering and Universal Creative; his lengthy credits include everything from Star Tours: The Adventures Continue at Hollywood Studios to a number of haunts at the annual Halloween Horror Nights at Universal Orlando to Terminator 2 3D: Battle across Time at Universal Studios Japan (along with a number of novels and screenplays, it should be added). He served as the creative director of Jimmy Fallon, and we – along with a number of other gathered journalists – got the chance to pick his brain on what it took to bring this newest, somewhat-revolutionary attraction off the ground.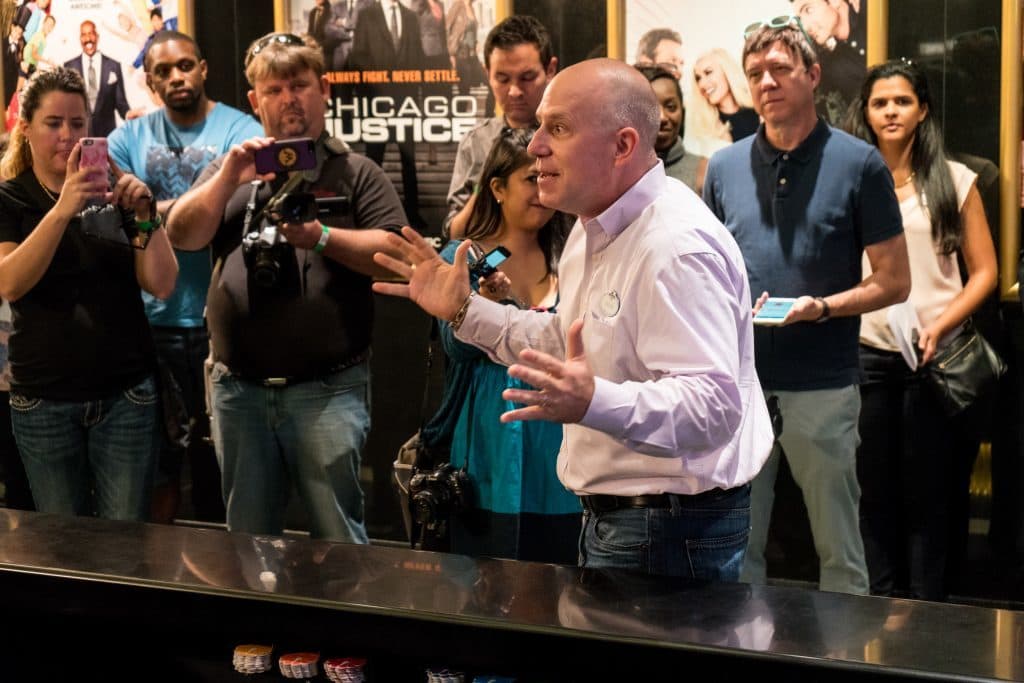 We actually livestreamed the whole shebang on Facebook, but we've also included the four biggest takeaways below for your reading pleasure.
1. Don't call it a queue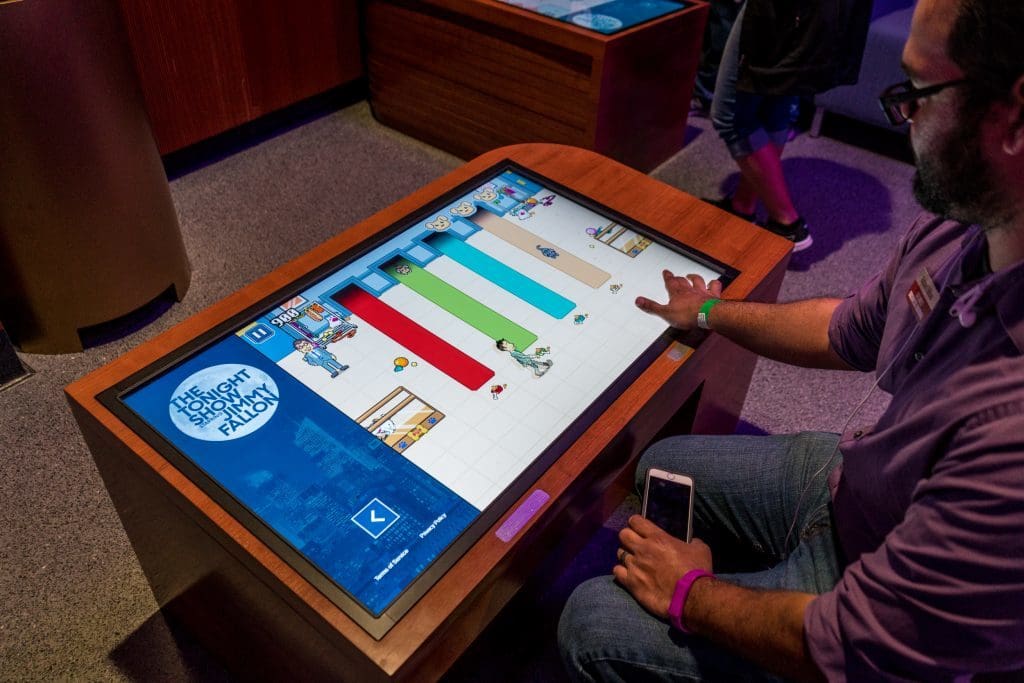 One of the biggest goals that Universal Creative had for Race through New York was the total elimination of lines; in their place, guests can move freely around two different waiting areas, with the first being something of a Tonight Show museum and the second housing several different mini-attractions, ranging from interactive games to live shows. (And then there's the Virtual Line portion that kicks in even before you set foot in the show building, which has you obtain a return-time ticket so that you may walk freely around the park while you're "waiting.")
When discussing this concept with the other Universal departments, the response that Surrell and his team got back was, "Well, this is kinda unprecedented for queue entertainment." The designer's response: don't call it queue entertainment – this is more of a show that happens to take place in a lounge where people are waiting.
Surrell admits it's a bit of a fine distinction, but he nevertheless feels it's an integral one – according to him, it represents the future of what Universal is going to do in themed entertainment (which is precisely what we said last week, as well). This will occur in a two-step process, beginning with the removal of traditional queues and then, even more importantly, replacing them with show elements that enhance and extend the guests' experience.
2. Easter eggs!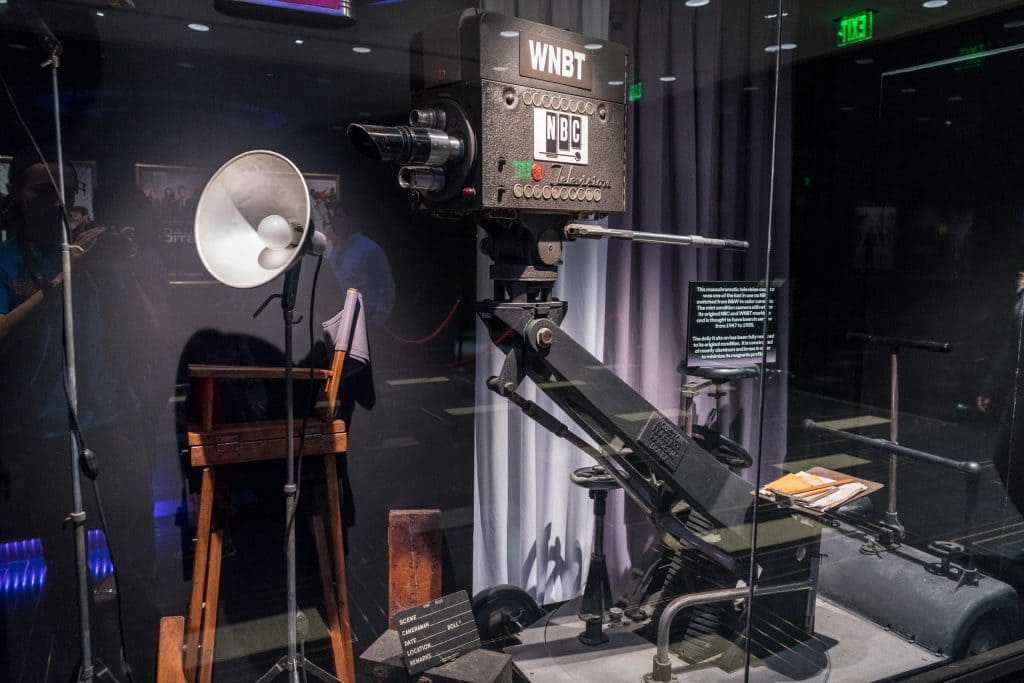 There are several Easter eggs hidden throughout Jimmy Fallon's queue and ride experience. In the former, be on the lookout for one of the actual cameras that was used to film Johnny Carson during his legendary 30-year tenure as Tonight Show host; in the latter, Fallon's whole family (his wife and two daughters) make a quick cameo off to the left-hand side of the screen during the pizza scene, and the two Tonight writers who were tasked with assisting Universal Creative manage to pop up at the very end of the ride footage, as well.
Oh, there's one more, although this is specific to the resort instead of the source material: located somewhere on the premises is an homage to both Twister: Ride It Out and the recently-deceased Bill Paxton (the real highlight, both intentionally and unintentionally, of the Twister experience), which was, of course, the previous attraction to occupy Race through New York's show building.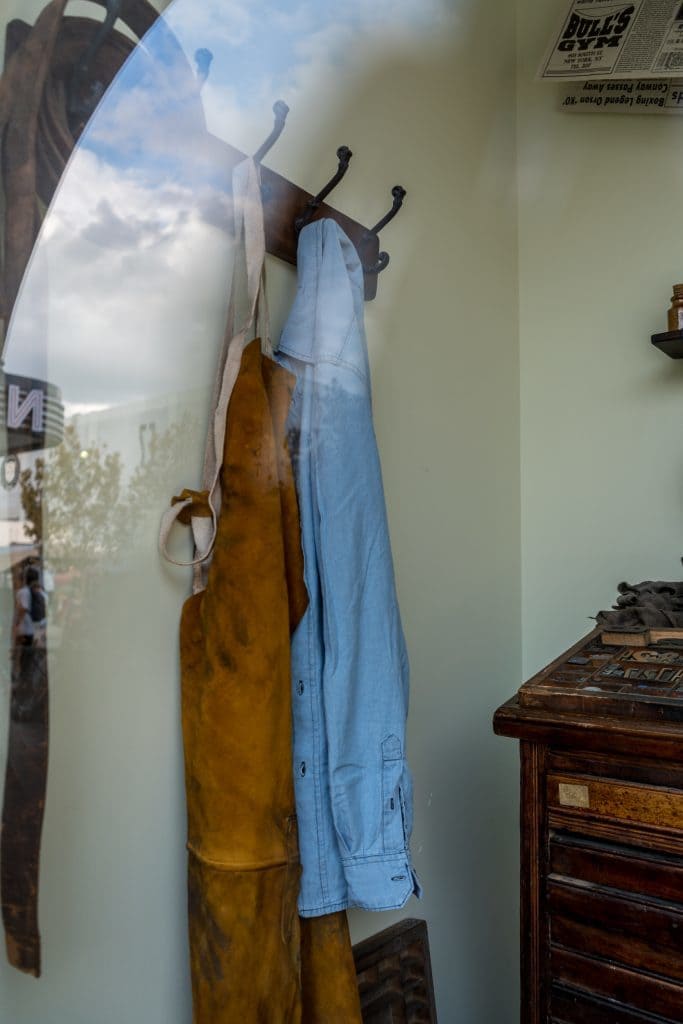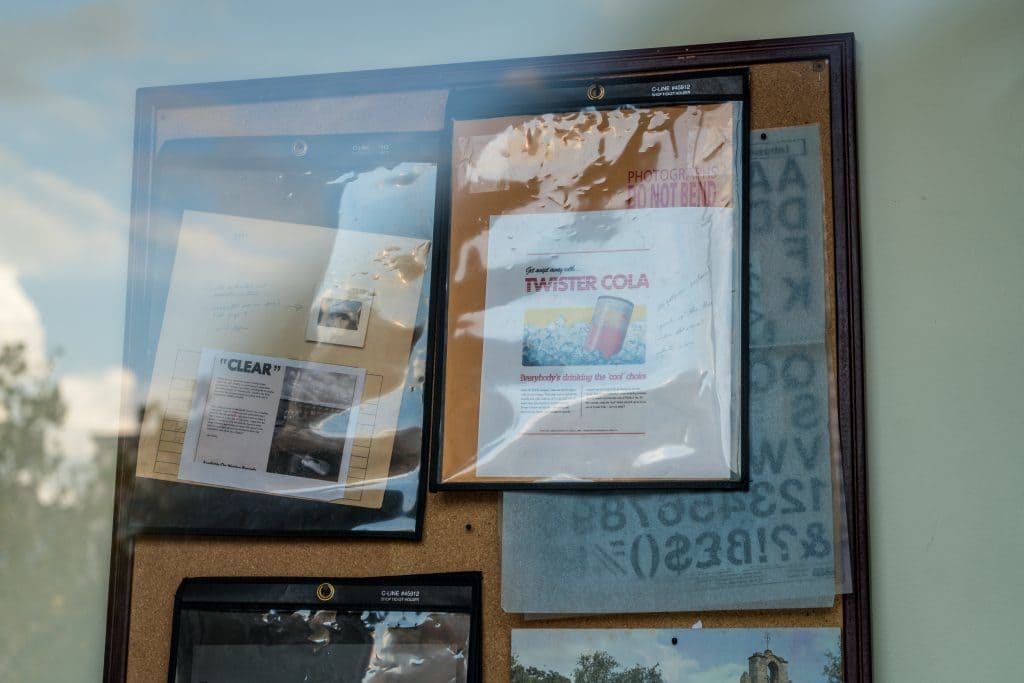 (This is a time-honored Creative tradition, with some of the other standouts including a Kongfrontation reference in Revenge of the Mummy and a couple tips of the hat to JAWS in The Wizarding World of Harry Potter – Diagon Alley.)
3. Jimmy loves the theme parks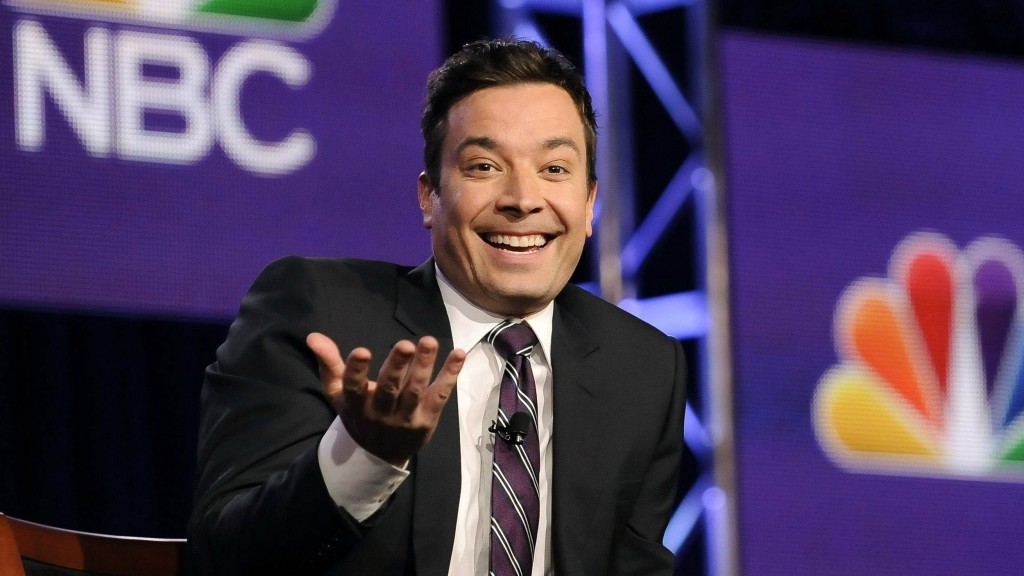 Surrell confirmed that it was Jimmy Fallon himself who initially approached Universal about doing the ride (even though he didn't originally pitch it as a roller coaster, contrary to what he may have said earlier). This is a little on the uncommon side in and of itself, but it doesn't hold a candle to what the creative director called a breath of fresh air for his entire department: the Tonight Show host, it turns out, is really passionate about the theme parks. "We work with all sorts of IP holders and all sorts of creative partners," Surrell said, but this unbridled enthusiasm is pretty rare.
And speaking of such excitement, here's another interesting little tidbit: Fallon's primary objective for Race through New York was to simply have it be fun, just like The Tonight Show is every night. In fact, Universal Creative took it upon themselves to ensure this "positive energy" radiates throughout the entire experience, from the "queue" to the ride proper.
By the by, if you'd like a tiny preview of what you'll experience on the ride, the kind folks over at Universal Orlando provided us with a sampling to share:
4. It'll be updated… kinda
The Tonight Show may be new just about every night of the year, but theme park attractions, well, aren't. Universal does have a couple of ways to slightly address this, however, attempting to keep the attraction "fresh and relevant and current with what they're doing in New York."
First and foremost, all of the entertainment in the second waiting area – the Ragtime Gals performances, the clip montages from the television show – can be interjected with new material whenever Universal decides to do so. Additionally, Jason noted that one component of the interactive tables contains a direct link to the Tonight website, which, obviously, is constantly being updated – so at least those guests who just want to sit back and relax for a bit will always have up-to-date reading material.
Admittedly, these aren't really much, but at least they help to keep the "queue" as engaging as possible – yet another way that Race through New York Starring Jimmy Fallon is a first for Universal, specifically, and the entire themed industry, generally.
–
Ready to race through New York for yourself? Compare your notes with all the friendly faces in the OI Facebook group.