With just days to go until Race Through New York Starring Jimmy Fallon officailly opens at Universal Studios Florida, the man himself, Jimmy Fallon, got his very own private tour of his new attraction by none other than Mark Woodbury, President of Universal Creative.
In the video, Fallon and Woodbury tour the replica of 30 Rockefeller Plaza, including the museum areas downstairs that features the history of the Tonight Show hosts, from Carson to Fallon. They then head upstairs for a tour of the upstairs waiting area where Fallon and Woodbury run into Hashtag the Panda and experience a performance by the Ragtime Gals.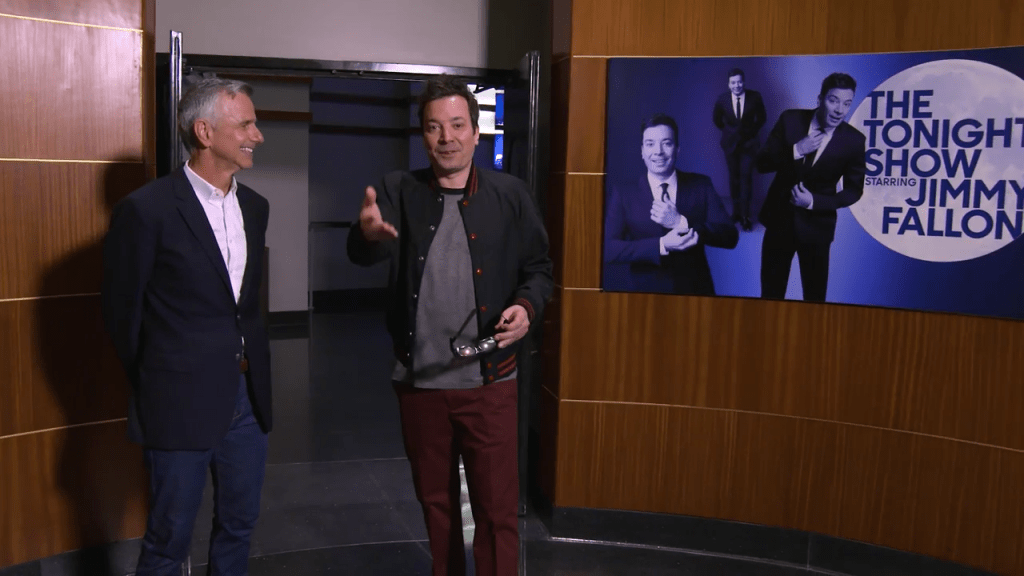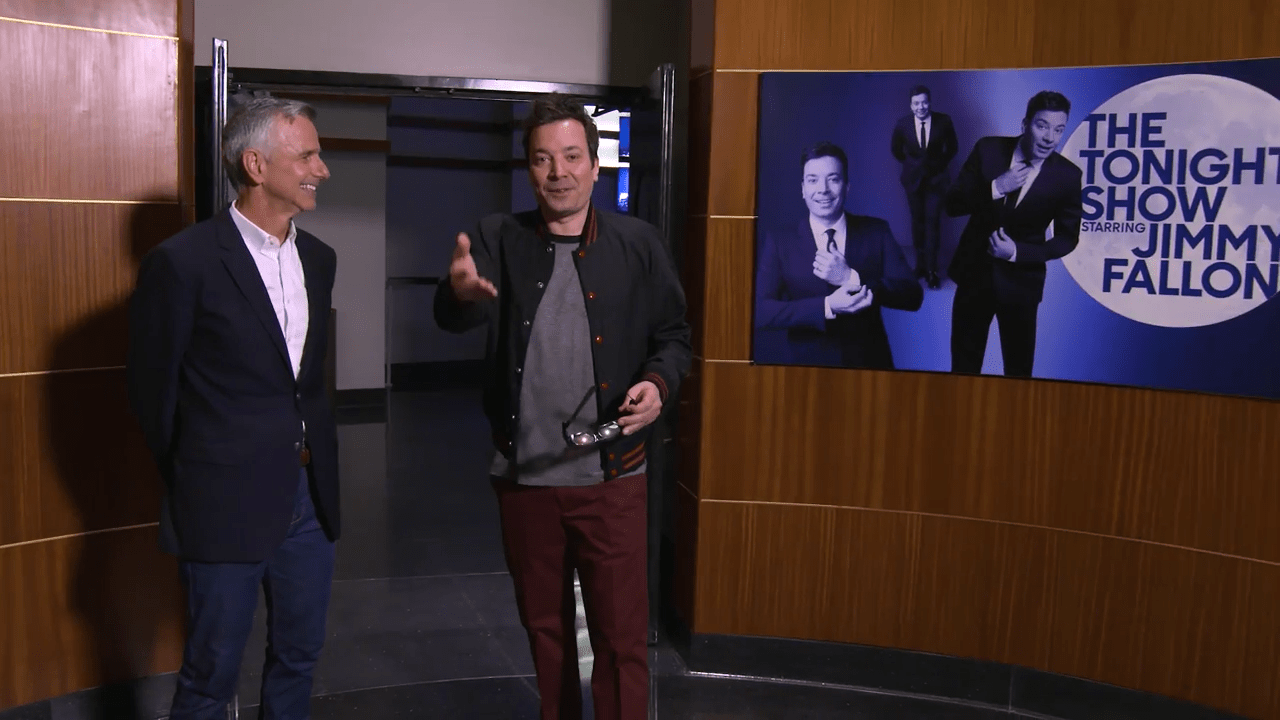 Fallon will of course be in Orlando filming his show at Universal Orlando through April 6 to promote the opening of his new ride.
Race Through New York Starring Jimmy Fallon officially opens on April 6, 2017 at Universal Studios Florida.
–
Be sure to follow Orlando Informer on Facebook, Twitter, and Instagram for the latest news, tips, and more at Universal Orlando, Walt Disney World, and other Orlando attractions.