Race Through New York Starring Jimmy Fallon soft opened for the first time Thursday, March 2 at 3:50PM. Orlando Informer was there to share the ride's first day of testing with the general public.
A soft opening, also referred to as a technical rehearsal, is an opportunity for guests to experience an attraction or show prior to its opening date. Some effects may be missing or not fully operational and the attraction may close or open at any time. The ride officially opens on April 6.
Virtual queue kiosks have been set up, but so far they have not been utilized. On its first day of testing, guests were able to walk directly into the first (of two) rooms where they wait to ride.
Upon entering the ride, guests are handed a plastic colored card. The color you receive represents which group you are a part of. When it's time for a group of guests to move upstairs, the room is lit with the color. This carries on for the second room; when your color is shown, it's your time to ride.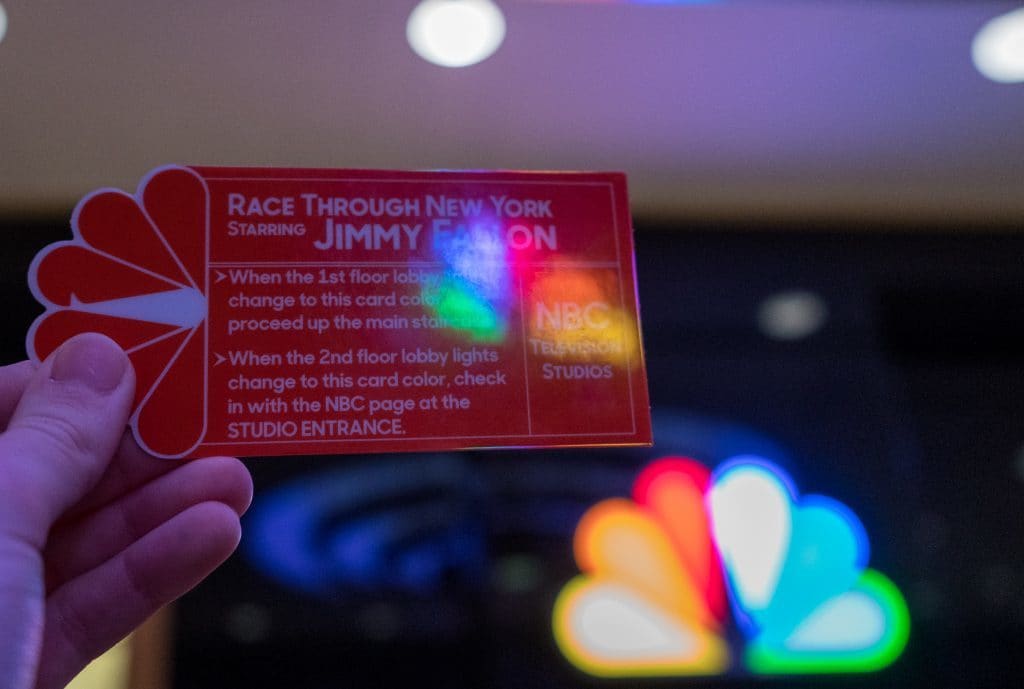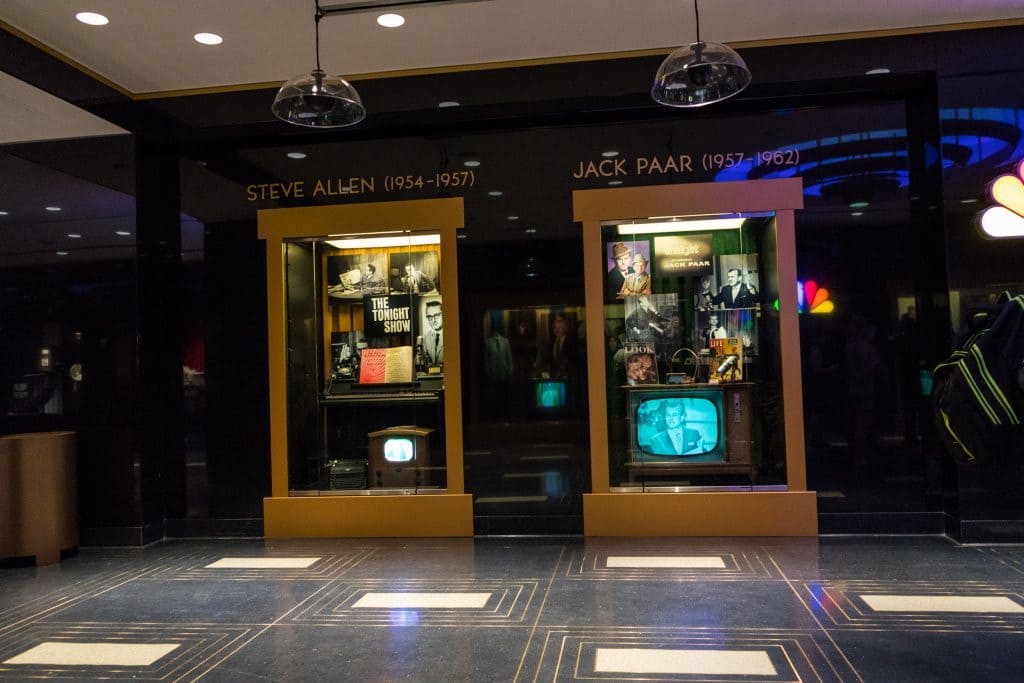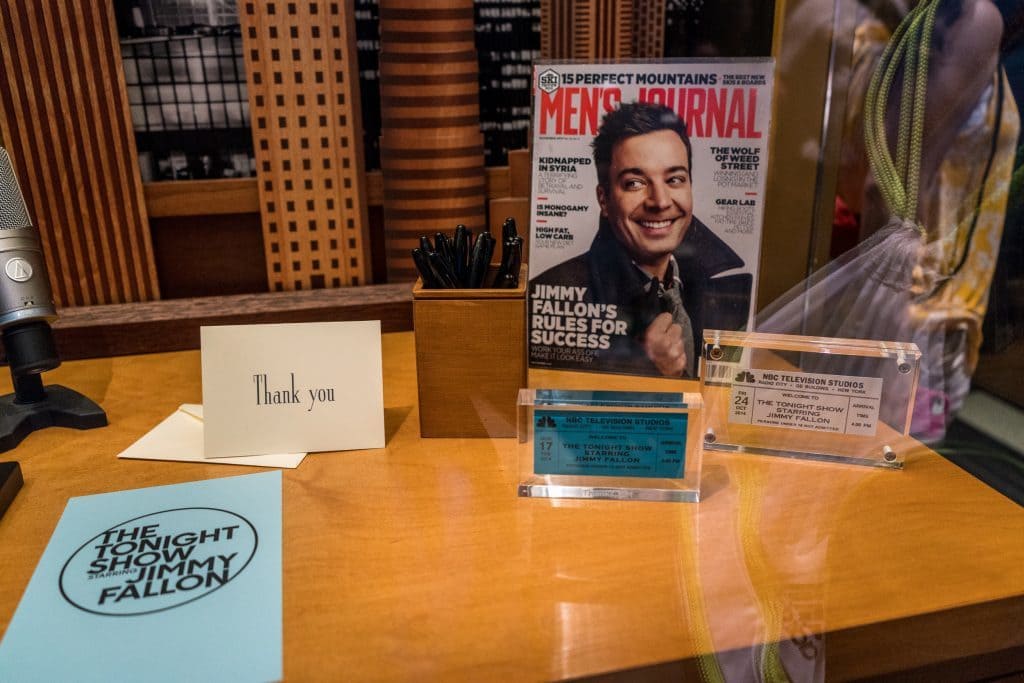 The first room acts as a museum of sorts, showing you memories and items from the past and current hosts of The Tonight show on NBC. The room is open, and while it is loud, it is equally beautiful.
After climbing a gorgeous staircase, guests find themselves in the second room. This room is even more interesting than the first. Guests have plush chairs to relax in while waiting to ride. There are large tablets with Tonight Show-themed games on them.
The best part of the second room (and possibly the entire ride) is the large stage, which features performances from the Ragtime Gals and Hashtag the Panda. The Ragtime Girls know a plethora of songs and each performance varies. This was easily the highlight of Race Through New York's first day and a crowd-pleaser.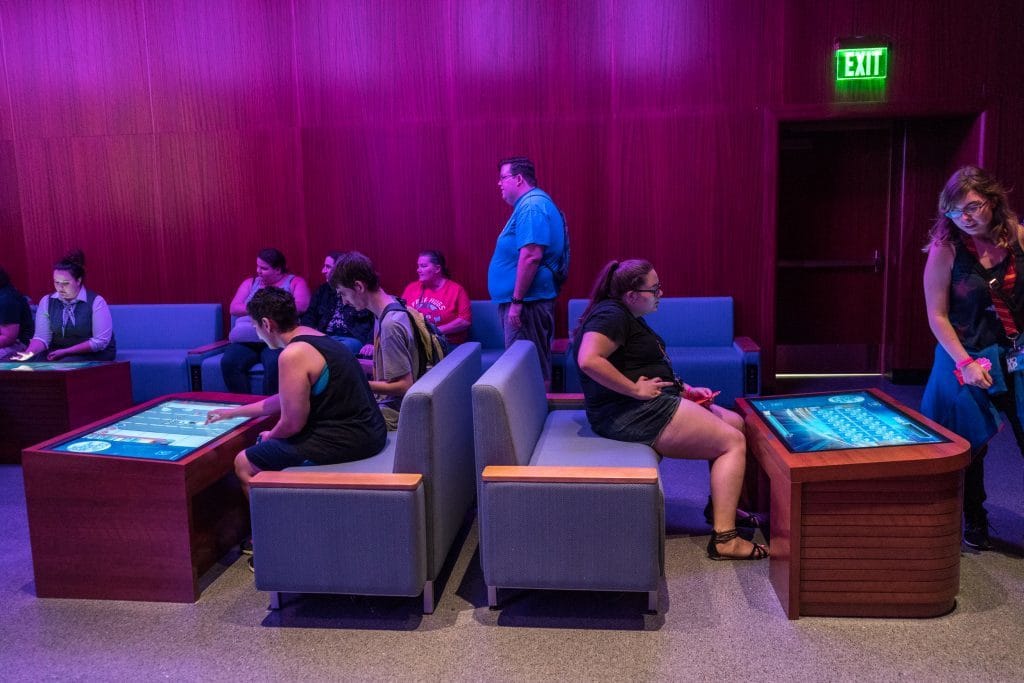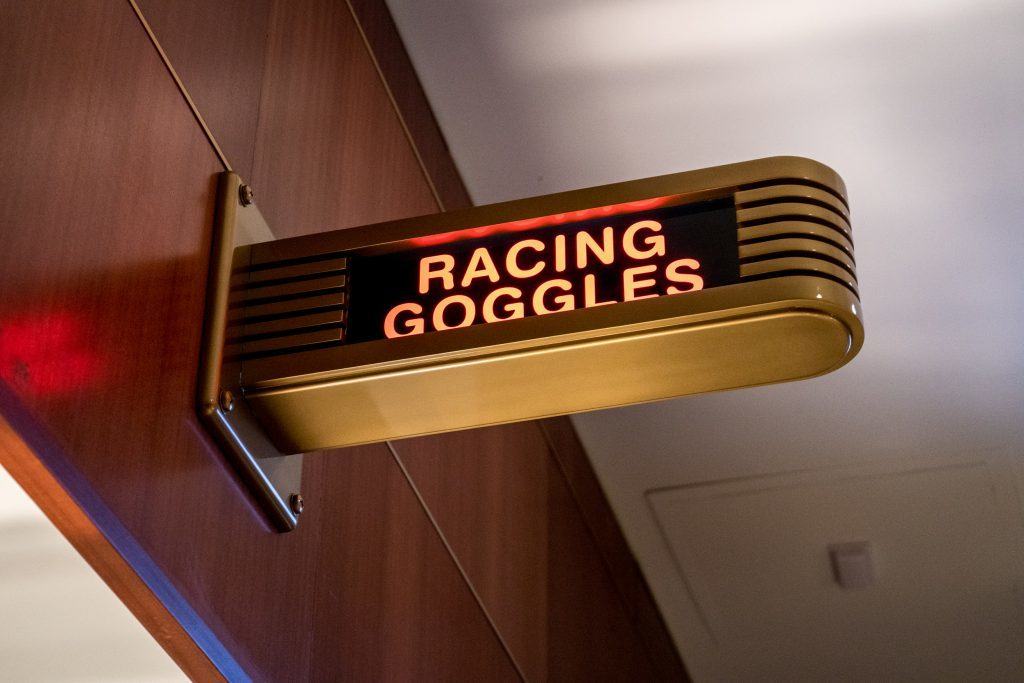 After much anticipation, guests then enter a very short line to retrieve their 3D glasses (dubbed Racing Goggles) and hear a short safety rap (not a typo). Then it's on to the main ride, which seats 72 guests per ride. There are several long rows of guests. The ride itself is very similar to Depsicable Me: Minion Mayhem, except instead of separate ride vehicles, it is all one large vehicle.
The ride's motion profile, for now, is very gentle. Sources familiar with the matter tell us it may be amped up prior to the ride's opening. The ride itself is very funny. Look for a full review once it opens on April 6.
Orlando Informer will have continuing coverage of Race Through New York Starring Jimmy Fallon over the coming month. Check out our ride page for more pictures and information. Follow Orlando Informer on Facebook, Twitter, and Instagram for the latest news, tips, and information about Universal Orlando.