Walt Disney World, Universal Orlando, SeaWorld, and LEGOLAND close due to COVID-19
The state of affairs surrounding a novel coronavirus and the respiratory disease it causes has been rapidly evolving over the course of the past four months; called COVID-19 (an abbreviation for "coronavirus disease 2019"), it first appeared in China in December 2019, most likely at the Huanan seafood and live animal market in Wuhan, and quickly spread person-to-person from there. (It is currently believed that the virus was being circulated among a human population for quite some time before the first cases of a "pneumonia of unknown cause" were reported to the World Health Organization's China Country Office, but it will be a while before the timeline can be definitively stated.) Within the next month, two key events would happen: the first COVID-19 case was announced in the United States of America, and the disease was declared a Public Health Emergency of International Concern by the WHO.
Underscoring just how quickly the situation on the ground all across the globe has changed, both of those incidents have ballooned in the nearly two months since; 68,000 American cases have since been reported, a number of states have banned most public gatherings or, in many instances, all schools and restaurants, and the WHO has officially pronounced that the coronavirus is now a pandemic, which means that "a new disease for which people do not have immunity spreads around the world beyond expectations." Sidestepping the immense national and international concerns and complications such a situation generates – financial markets, for instance, have been roiling for the past month, with fears that they might help precipitate a recession for the first time since the subprime mortgage crisis started the Great Recession in 2008 – there is the matter of the theme parks to also consider, given Orlando's central role in transatlantic tourism and the large sums of money that families near and afar spend to arrive here.
And the latest word on this front is that the theme and water parks of both Walt Disney World and Universal Orlando Resorts closed on the night of Sunday, March 15 (after the end of business), and will remain down through Sunday, April 19, in the case of Universal, and until further notice, for Disney. On midnight, Tuesday, March 17, Universal CityWalk was temporarily shuttered, and later that day, all the Disney-owned and -operated stores located in Disney Springs were also shut down (the third-party shops are free to make up their own minds about their current state of operations, although we can state that The NBA Experience and its NBA Store are not open). All of Disney's and Universal's hotels followed suit at 5:00 pm on Friday, March 20 – the delay was to give guests enough time to make new accommodations, if necessary. And, finally, we should note a spate of other closures at Universal Orlando: the company ended its annual Mardi Gras celebration two-and-a-half weeks early, on March 15; Blue Man Group closed alongside the theme parks; and the March 17 opening of Endless Summer Resort – Dockside Inn and Suites has been indefinitely delayed.
While drastic, the developments – initially announced on the night of Thursday, March 12 – didn't come as a particular surprise; earlier that day, both companies announced the closure of their West Coast counterparts, with Disneyland Resort coming in first, around 4:30 pm, and Universal Studios Hollywood following approximately two hours later. Both destinations had to contend with California Governor Gavin Newsom's then-just-issued executive order that banned public crowds of 250 individuals or more for the rest of March – and even though Disneyland was initially exempt from the directive, the Mouse House wanted to act out of an abundance of caution, with Universal opting to follow course. (Disneyland Resort's two theme parks and Universal Studios Hollywood closed down on the morning of Saturday, March 14, with Disney's on-site hotels doing so on the 17th.)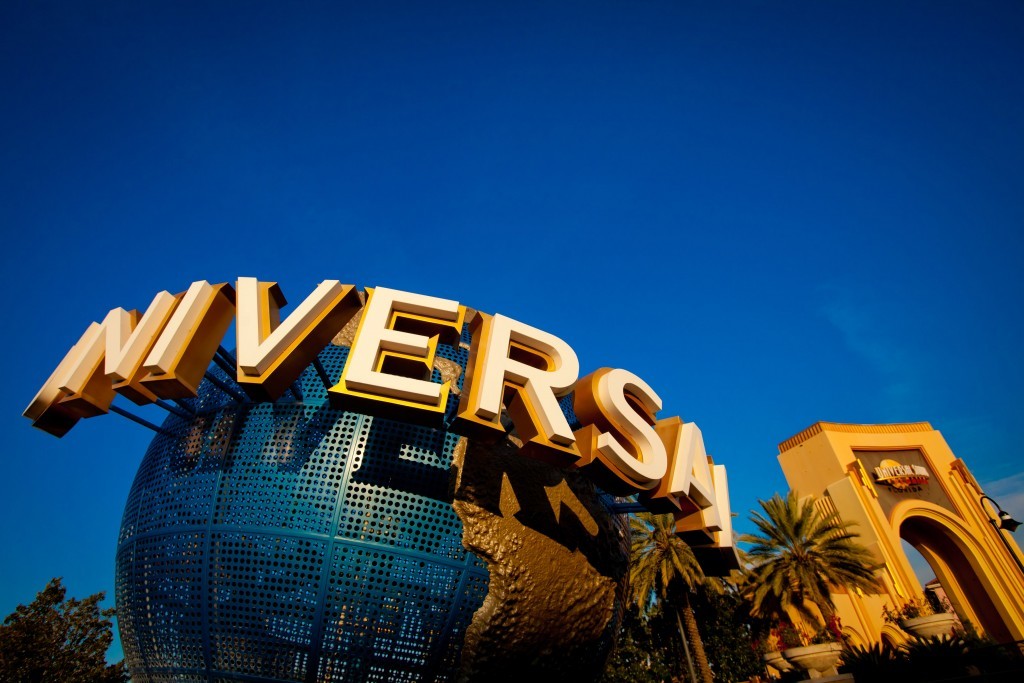 Both Universal and Disney have asked for patience as guests attempt to reschedule their visits, theme-park tickets, and dinner reservations, with apps crashing immediately after the proclamations and guest-services call centers continuing to have especially long hold times in the days and weeks afterwards. These are the general terms that both corporations have offered up, though patrons with more specific questions will want to reach out to the park operators directly:
Disney has extended the tickets, whether partially used or not, that were issued for March 12 through the 31st; they will now be valid up until December 15, 2020. (And if you aren't able to visit by that new date, and if you have a wholly unused ticket, the company will allow you to apply the value of that pass towards the purchase of a new one for a future time.) Additionally, admission to premium add-on experiences, such as Disney Villains after Hours, or special reservations, like Droid Depot, will be automatically refunded, and the number of days that the parks are closed will be tacked on to any annual pass. Finally, regarding its hotels, any change or cancellation fees through June 30 have been waived, and any deposits will automatically be refunded.
Universal, for its part, is offering "flexible programs" that are almost identical to Disney's. The company is extending the validity of any pass, either single- or multi-day, up to one year out from its date of purchase – but keep in mind that, once you start to use a multi-day ticket, all of its days must be redeemed within a week. (And if you aren't able to visit within that one-year period, Universal will allow you to apply the value of a wholly unused ticket towards the purchase of a new one for a future time.) Annual passes will also have the number of days that the parks are closed tacked on to them, and any and all cancellations or modifications to hotel reservations during the closure period will be lifted (and if you're paying with FlexPay, all monthly payments have been postponed starting on Wednesday, March 25).
SeaWorld, meanwhile, has similarly announced that it will be closing down all of its parks during the same time period as most of its Florida brethren: from March 16 through the 31st. It will also refund any ticket or in-park experience customers aren't able to use during this downtime, and you can reschedule your visit up through 2021 without any fees. (If you have a vacation package, you can either reschedule or get a refund if you're within the 72-hour cancellation window.)
Finally, LEGOLAND Florida's theme and water parks will also be closed from March 16 through Tuesday, April 14.
Above and beyond all of the various theme-park operators, Orange County – where nearly all of them reside – has issued its own stay-at-home order, which goes into effect Thursday, March 26 at 11:00 pm and will last until Thursday, April 9, also at 11:00 pm. Since this executive action covers all of the county's cities and unincorporated areas, it means that all those parks that have yet to announce an extension to their closures will more than likely have to remain down during this period – unless, of course, local government grants them a status of being an "essential business," exempting them from the directive. (Not helping the situation is Osceola County deciding to also clamp down for the same exact period of time – with Osceola being, of course, where part of Disney World also resides.)
Osceola County has asked all residents to stay home and avoid all non-essential travel in order to slow the spread of the COVID-19. All non-essential retail and commercial businesses will close effective Thursday, March 26 at 11 p.m.
This article will continue to be updated with the latest information.