It is one of the most-frequently-asked questions anyone planning an Orlando trip has: how much does a vacation at Walt Disney World Resort cost? This question can be answered a multitude of ways, and it all comes down to your specific situation.
Each family and each guest has different wants and needs for her Disney outing, and so the cost of each person's trip to the resort will vary. However, there are some great methods and tools available to help you calculate the cost of your Disney World vacation before you ever leave home. Let's take a look at these and crunch a few potential numbers.
How much do tickets to Walt Disney World cost?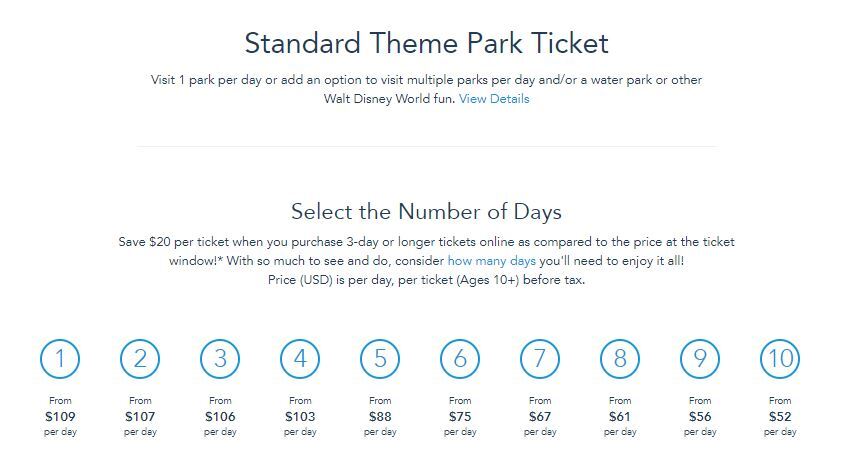 I find it is best to figure out how much your Walt Disney World tickets will set you back before researching any other cost – theme-park admission will represent a fairly large portion of your vacation budget. How many days you spend in Orlando, and the type of hotel you book, may hinge on how much you plan to spend on Disney passes.
Both Disney and Universal have structured their tickets to "reward" you for spending more days in their respective parks. For example, one-day admission isn't of much value – it starts at $109 for adults (ages 10 and older) but can cost more based on the season. That is to say, such a pass will be priced at $130 during most days in the summer and $159 during the two weeks of the Christmas holiday. That's a dramatic difference.
As you add more days to your Disney pass, the more the price per day goes down. The company's website recommends at least four days to enjoy all of the Disney World theme parks, and the research and experience we have here at Orlando Informer would support that, as well – four days is a good amount of time to do each park at least once. Now, a four-day ticket works out to $103 per day, but a five-day ticket is $88 per day; once you hit the five-days-or-more level, your cost per day becomes fairly attractive.
Of course, now that you've determined how many days you'd like your Disney pass to be good for, you now have to decide about the add-ons. You can park hop, meaning you can access more than one theme park in the same day, and you can also throw on additional experiences like the water parks, mini-golf, and the NBA Experience at Disney Springs. The Park Hopper upgrade starts at $65 per ticket, while the Park Hopper and More (which includes the water parks, the Oak Trail and FootGolf courses, putt putt, and NBA Experience) starts at $85.
How much does it cost to stay at a Walt Disney World hotel?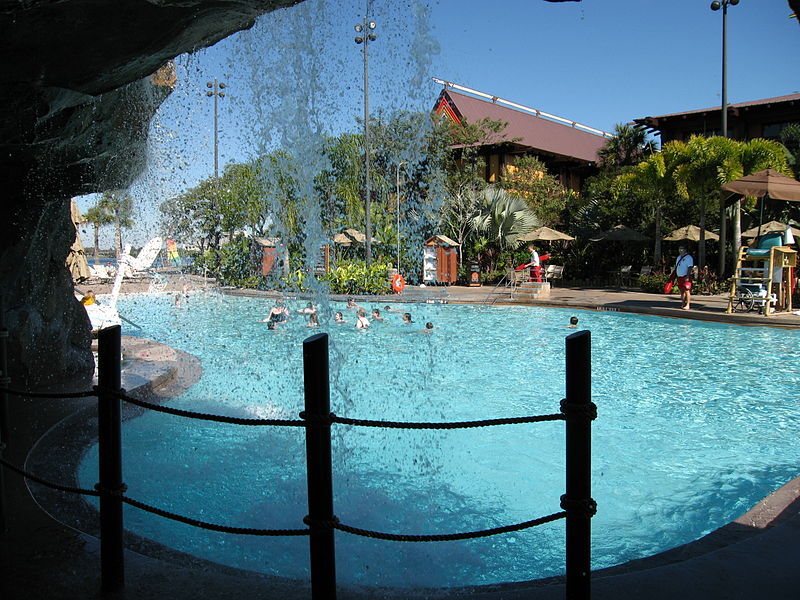 It is simpler and easier to decide on a Disney hotel than it is to calculate park tickets, in my opinion – Disney has done a great job of creating a variety of resort types and categories that can satisfy everyone. There are budget-friendly hotels (known as value resorts), large family-style accommodations (family suites and deluxe villas), extravagant venues (deluxe resorts), and, even, perfect in-between properties (moderate resorts).
Here are some good general starting points and nightly averages for all these different options:
Campground sites at Fort Wilderness Resort – start at $62 per night (average is $118 per night)
Value resorts – $119 per night ($175 average)
Family suites at the value hotels – $275 per night ($345 average)
Moderate resorts – $238 per night ($298 average)
Deluxe resorts – $386 per night ($450-$550 average)
Deluxe villas – $456 per night ($500-$600 average)
Pro tip: click the "rate details" link underneath the average room rate, then "view rate calendar" to see how the numbers vary throughout the year. If your dates are flexible, this is a good way to find days with more affordable prices.
How much does dining cost at Walt Disney World?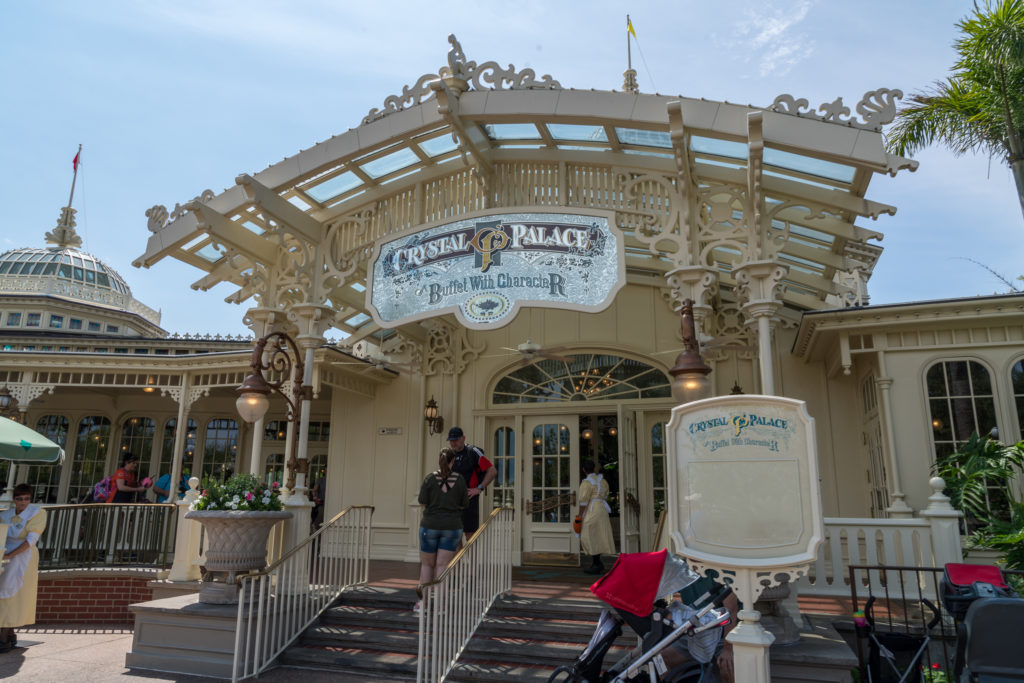 When thinking about food at Disney World, you'll want to consider the three categories of dining options: snacks, counter service, and table service. Many families tend to have two snack periods, one counter-service meal, and one table-service experience per day. If you are on a budget, you can consider having a simple breakfast in your hotel room to save a little money, and then pack some quick bites to enjoy throughout the day.
Here is a rough price range per culinary item:
Snack items (ice cream bars, popcorn, fresh fruit, etc.) – $3-$8 per item
Bottled beverages – $3-$5
Counter-service entrees – $9-$14
Counter-service kids' meals (includes kid-sized sides and beverage) – $7
Table-service entrees – $35-$60
The My Disney Experience app has menus and the ability to place mobile orders. Using this tool in advance will help your family plan out their dining budget – plus, it can be fun to see what kind of mouth-watering tastes await you!
How much does parking at Walt Disney World cost?
Parking at the Disney World theme parks is $25 per car, while preferred parking comes in somewhere at $45 to $50, depending on the season. Guests staying at a Disney hotel receive complimentary theme-park parking, but be aware that the company recently started charging for parking at the resorts themselves. You can expect to pay $15 per night at the value properties; $20, moderates; and $25, deluxe and deluxe villas.
How much do souvenirs and merchandise cost at Walt Disney World?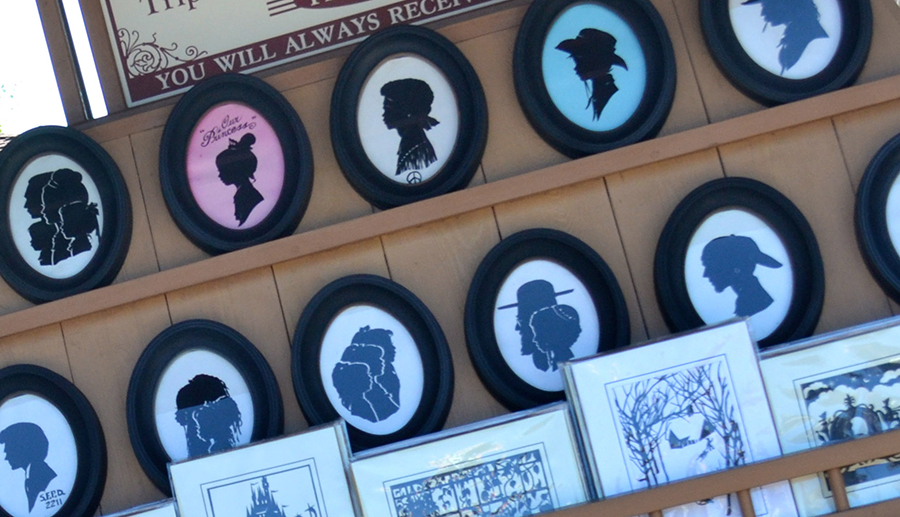 What's a trip to the most magical place on Earth without some souvenirs? While walking through Disney's delightfully decorated and themed merchandise shops can be fun, it can also be dangerous to your wallet. Disney even makes it easy to go overboard by offering merchandise pick up and delivery – your purchases can be sent to the front of the park and wait for you there (so you don't have to walk around the park with heavy or bulky bags). And if you're staying at a Walt Disney World hotel, your items can be sent back to your resort for retrieval the next day – free of charge.
I recommend browsing the Shop Disney website ahead of your vacation. The best way to do so is to select the "Parks" section along the top header, which will filter the merchandise to include items that are theme-park focused. Some families find it helpful to buy some items ahead of their trip, especially when there are sales and promotions.
To give you an idea of pricing, here are some of the most popular merchandise items and souvenirs. Thankfully, Disney is pretty consistent with its pricing:
Mickey and Minnie Mouse Ear Headband – $29.99
Mickey Mouse Ears Hat – $27.99 adults | $19.99 kids
Adult graphic t-shirts – $24.99-$34.99
Adult spirit jerseys – $69.99
Youth graphic t-shirts – $19.99-$24.99
Medium-sized plush dolls – $12.99-$20.99
Ornaments – $19.99-$22.99
Autograph book – $9.99
So, let's estimate a family of four buys one of each of the above souvenirs. That's about $230. This is a fairly low estimate, considering the above items are just some of the more popular ones, and some families will most likely purchase additional merch. Still, this number gives a good baseline from which to start.
Example Walt Disney World trip calculator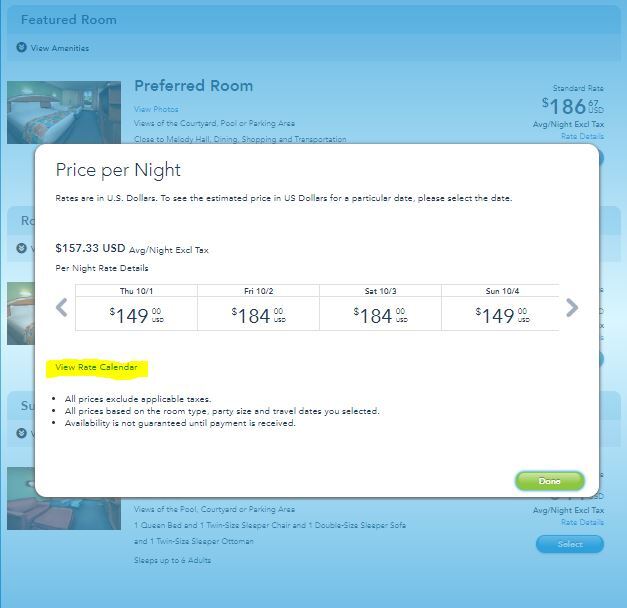 In order to calculate how much your Disney World vacation will cost, I recommend breaking down the cost by day and by category. This way, you can see how changing the number of days, and adjusting how much you plan to spend on each category, will change the overall total.
Let's create two examples with a family of four. One scenario is a basic, value-focused estimation; the other allows for splurges.
Value-focused example vacation
This scenario is for a five-night trip in early September 2020:
Park tickets (2 adults + 2 children): one-park-per-day tickets for four days = $1,757.48
Value hotel: five nights at All-Star Movies Resort in a standard room = $750.25
Dining: one counter-service meal, one set of snacks, and one table-service meal each day ($225 x 4 days) = $900
Parking at All-Star Movies for five nights = $75
Disney merchandise and souvenirs = $250
This makes for an approximate total of $3,950.
Deluxe-experience example vacation
Again, we're looking at five nights in early September '20:
Park tickets (2 adults + 2 children): Park Hopper tickets for four days = $2,119.58
Deluxe hotel: five nights at Polynesian Village Resort in a lagoon view room = $4,143.40
Dining: one counter-service, two set of snacks, and one table-service meal each day ($250 x 4 days) = $1,000
Parking at Polynesian Village Resort for five nights = $125
Disney merchandise and souvenirs = $650
This gives us a rough total of $8,038.
Other Walt Disney World considerations
Lastly, let's just quickly dive into these other considerations:
Look into special offers
The Disney Dining Plan can sometimes provide some savings
Factor in tips and gratuity (read over our guide here)
And also be sure to include travel, such as airfare, to and from Orlando (learn how to save on flights here)
–
Have any tips or strategies of your own for Disney budgeting? Share them with thousands of other Disney World fans in our Orlando Informer Community on Facebook.
And don't forget to follow Orlando Informer on Facebook, Twitter, and Instagram for the latest news and tips at Universal Orlando, Walt Disney World, and other Orlando experiences.