You're very excited about your decision to travel to Orlando and experience a thrilling time at the theme parks with your family member who has special needs! I have a teenage son with severe autism who absolutely loves the parks.
Throughout our visits, I've learned that the key to having a fun and successful vacation is to have realistic expectations. Here are my top 10 pieces of advice to keep in mind while embarking on your Orlando adventure.
1. Plan it out
Realistic expectations include a plan. The basics of budget, hotel, food, transportation, and your family member's special needs must all be considered in advance. Do you need a room that does not have direct access to the outside if your child is an "escape artist"? Is your family member on a gluten-free diet? Will you be driving to Orlando or flying? If you are flying, are you relying on available park transportation or renting your own? Are taxi rides something you'll consider if your special-needs relation cannot tolerate crowded buses or boats?
These are potential situations that are easy to overlook in your eagerness to get to the parks, but thinking (way) ahead can go a long way in ensuring you have a smooth trip.
2. Know your limits
Realistic expectations include being aware of how much you can do in a day. Before leaving home, you and your family will need to understand that it just isn't possible to do everything, and that's okay! A willingness to forgo some attractions or, even, particular theme parks will be necessary.
It's a good idea to go back to your hotel to rest or take a swim to cool off in the middle of the day; then, after dinner, head back out to the parks. Even if your child doesn't nap, he or she will get a break from all the stimulation. Of course, you know your child best – sometimes it might be better to stay until dinner-time and make an early night of it.
3. Catch (and coordinate!) those Z's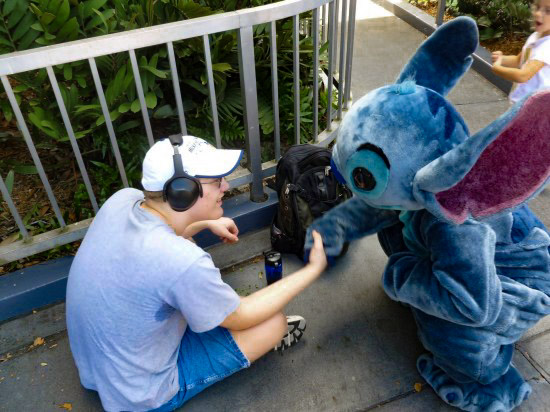 Expect to keep a similar sleep routine. Is your family a group of night-owls, or are they up before the sun? Keeping a coordinated sleep schedule on vacation will help minimize family members' crankiness.
Furthermore, my mother-in-law always said "go a day, rest a day" regarding her vacations. This may not be practical in your situation, but spending long hours at the theme parks each day of your vacation can be exhausting. Prioritize and value your downtime in the midst of the excitement – you'll have more energy for the fun that's yet to come!
4. Mark your calendars
Use a schedule to help with transition issues and your special-needs family member's expectations. We use a calendar and write what park we are attending each day. While on vacation, we put the calendar in a prominent place in the hotel room, and my son knows what to expect. This helps alleviate some of the anxiety that may arise from a big day.
Naturally, plans may change, but this gives everyone a good starting point. If your child can't read, use pictures of the theme parks' major symbols. Social stories on the subject of what will happen while on vacation may also help your family member.
5. Beat the heat
Expect it to be hot and that you will experience afternoon thunderstorms from May through September. Although, on the other hand, don't let the weather stop you – put on your ponchos and keep going if it's raining. On other days, don't forget to put on sunscreen and a hat before you leave your hotel.
Drink plenty of water (much more than usual!) throughout the day to stay hydrated. If the heat becomes a little overwhelming, find somewhere in the air conditioning or shade to cool off as soon as you can. Heat can heighten anxiety and induce meltdowns, so you may even find it helpful to map out a few "emergency cool-down" areas before your trip.
6. Know your crowd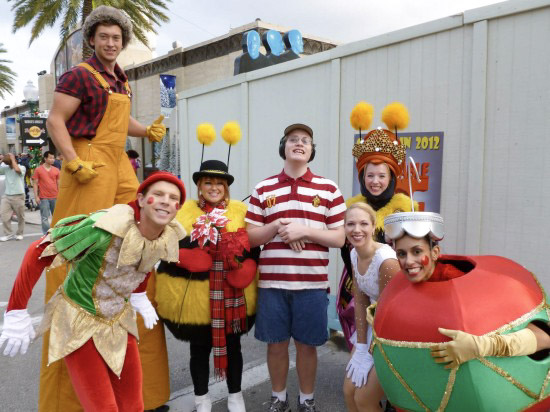 Expect crowded conditions if you are planning a vacation during the summer months (mid-May to September), during the week of every major US holiday (especially Christmas), or during the months of March and April. (See the OI crowd calendar to learn more information.) If your family member with special needs can't handle crowds, try to plan a vacation during the off-peak times. Personally, our favorite times to visit the theme parks are early December and early January, but there are other low-level crowd days during the year.
7. Get those steps in
Expect a lot of walking – it is not unusual to put in three to five miles in a typical day. If your family is not used to moving that much, start a walking program at least a month prior to your vacation. Wear sturdy shoes while visiting the theme parks. Check your special-needs family member's feet often, especially the first day – he may not be able to tell you he's getting a blister. (This amount of walking should be kept in mind when deciding to bring or rent a stroller for your younger child, as well.)
8. Pick up your passes
A vital factor for realistic expectations is a clear understanding of the guest assistance passes that each park or resort – Walt Disney World, Universal Orlando, and SeaWorld Orlando – provides. You can pick it up as you enter the respective theme park, but be aware that each is different both in appearance and how it can be used.
Be certain you clearly understand how the passes work. You can learn all about Universal's here.
9. Prevention is key
Expect that your child will exhibit behaviors like she does at home. For some, the behaviors may be more pronounced because you are in a new location or your child is overstimulated. Know the triggers and warning signs of a meltdown and be on the lookout for them, if possible. Be mindful in not letting her get too hungry, thirsty, or tired, as these factors can contribute to potential meltdowns. If it's at all feasible, try to remove her to a more isolated location and work with her behavior as best you can.
10. Become comfortable with comfort zones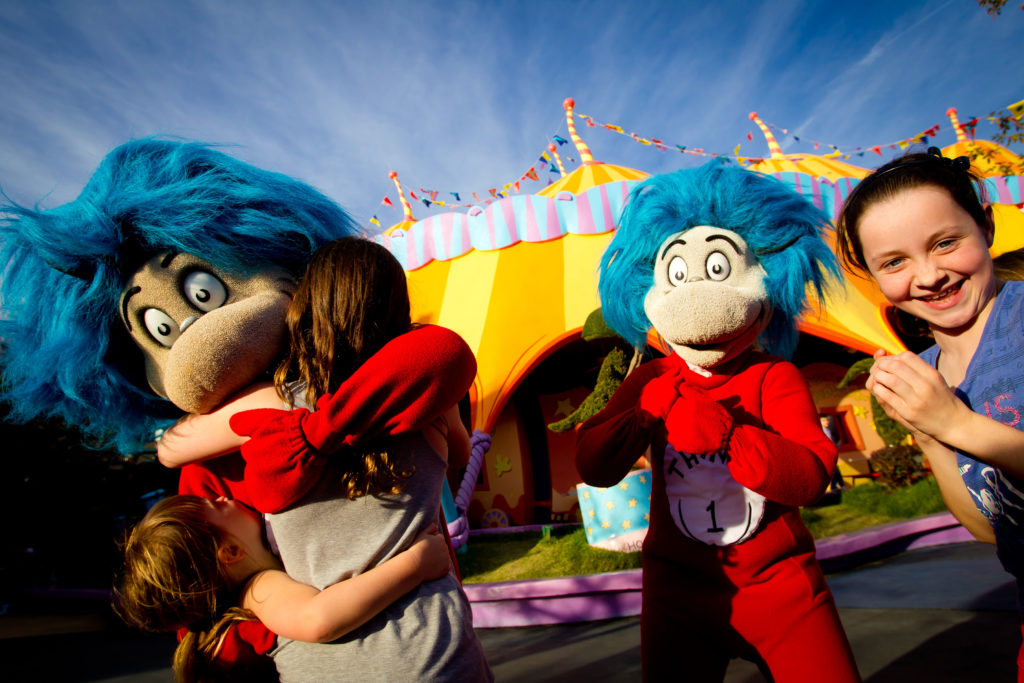 Have reasonable expectations about meeting characters and riding attractions. Some kids are terrified of large costumed characters; try not to become disappointed or pushy if your child won't stand next to Goofy. Depending on the child, you may find it helpful to show him pictures and/or videos of characters engaging with other children, to allow him to become more comfortable with the process. This also applies to the attractions, as POV-style ride videos may help prepare him for the real thing.
Conversely, some children are dazzled by their favorite characters and may become upset when they have to leave them. And some can't cope with all the stimulation of a ride, whether it be good or bad; therefore, take a break while the rest of the family goes on it. Others, like my son, want to experience one specific attraction repeatedly, so be prepared to factor this aspect into your plans, as well.
---
All things considered, your trip to Orlando can be a magical experience for everyone in the family as long as you keep these realistic expectations in mind. Please remember to thank those team members who happily go the extra mile in providing accommodations for you and your loved ones (we've found them all to be very courteous).
I hope you and your family have an amazing vacation! And then, when you get back, I hope you also share your experiences with 100,000+ other theme-park fanatics in our Orlando Informer Community on Facebook.
And be sure to follow Orlando Informer on Facebook, Twitter, and Instagram for the latest news and tips at Universal Orlando, Walt Disney World, and other Orlando destinations.