Hello everybody! I am Jeff, one of your new writers for Orlando Informer. It's a great pleasure to be able to write for this website and community. I hope in the future that I can share with  you some valuable information and thoughtful reflection on the parks. If you have any questions or comments, please feel free to post them below. Enjoy!
Universal CityWalk has been a solid place for entertainment for a long time. However, does it compare with the newly re-imagined Downtown Disney, or what is now known as Disney Springs? Previously, Orlando Informer published a great article on the "Top 5 Reasons Why CityWalk is better than Downtown Disney." But can CityWalk win out this year? Let's find out on broader levels below:
Entertainment at CityWalk and Disney Springs
Universal has the clear advantage with access to their parks and hotels through CityWalk. The design also works well because the entertainment is basically situated in one giant loop. You start off with their two great miniature golf courses, the little amphitheater in the middle, and then looping around to their parks with their always entertaining Blue Man Group in between. Universal is one big entertainment district. They know well how to utilize all the space they are given for the maximum benefit.
Disney Springs is one long line of shops, restaurants, and entertainment. Disney's other parks are not connected and in order to get to them, you must either go by car/bus (no monorail). Disney Springs does have plenty more free live entertainment but, it can be difficult walk with its small alleyways and massive crowds. With DisneyQuest shutting down (give me a break, I'm a fan of old arcade games), you are basically stuck watching live entertainment. They do have some cool, but not as cool, miniature golf courses however; they are a 10 minute drive away. Don't get me wrong, there is great live entertainment to be watched including the rap duo FREE DAPS and others. However, going from one entertainment spot to another can be time consuming, especially if they're located at opposite ends. Taking a boat is usually your fastest option, even if you have to wait for it.
Winner – Universal.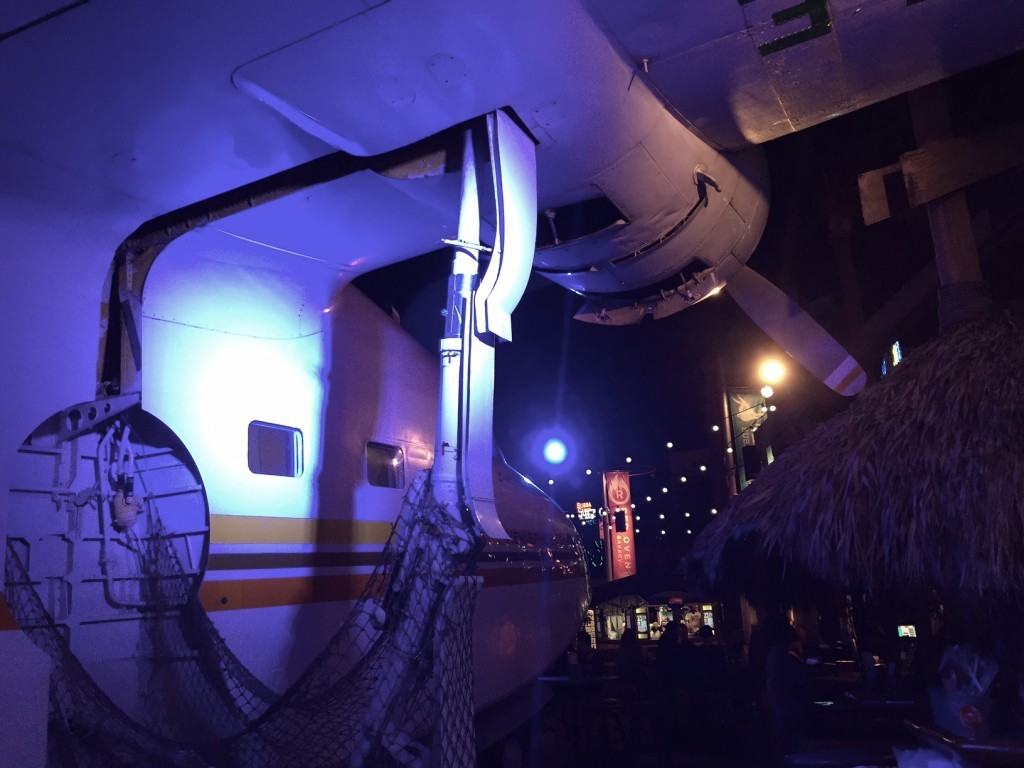 Dining at CityWalk and Disney Springs
Universal has some great dining locations. NBC Sports Grill and Brew is one of the best sports bars I have ever visited with its diverse menu and large televisions. Disney's sports bar, ESPN Club, is another 10 minute drive away.  Jimmy Buffet's Lone Palm Airport is a fantastic place to relax and have a drink by the water. It's also a nice place to people watch. They have fun places like The Cowfish and Hot Dog Hall of Fame. Although they lack in the category of high end restaurants, Emeril's does a fine job making up for it. At CityWalk, you are not overwhelmed by the number of choices. Also, I must say Universal's answer to the upcoming Disney's Edison restaurant and bar, the Toothsome Chocolate Factory, slated for later this year looks and sounds amazing!
Disney Springs has transformed into a foodie paradise (though at theme parking pricing). Food Truck Park is awesome for a quick bite. They have moderately priced restaurants like Bongos and Paradiso 37. Excellent high end restaurants like Morimoto's and The Boathouse serve absolutely delicious food. Splitsville is lots of fun with their bowling lanes and plenty of televisions. Soon STK, a high end steakhouse, and the locally inspired Homecoming: Florida Kitchen and Southern Shine restaurant will be added to Disney's already diverse food offerings. They also have everything to satisfy your sweet tooth from gelato and cupcakes and everything in between. Disney Springs offers almost everything under the sun to satisfy any food cravings.
Winner – Disney.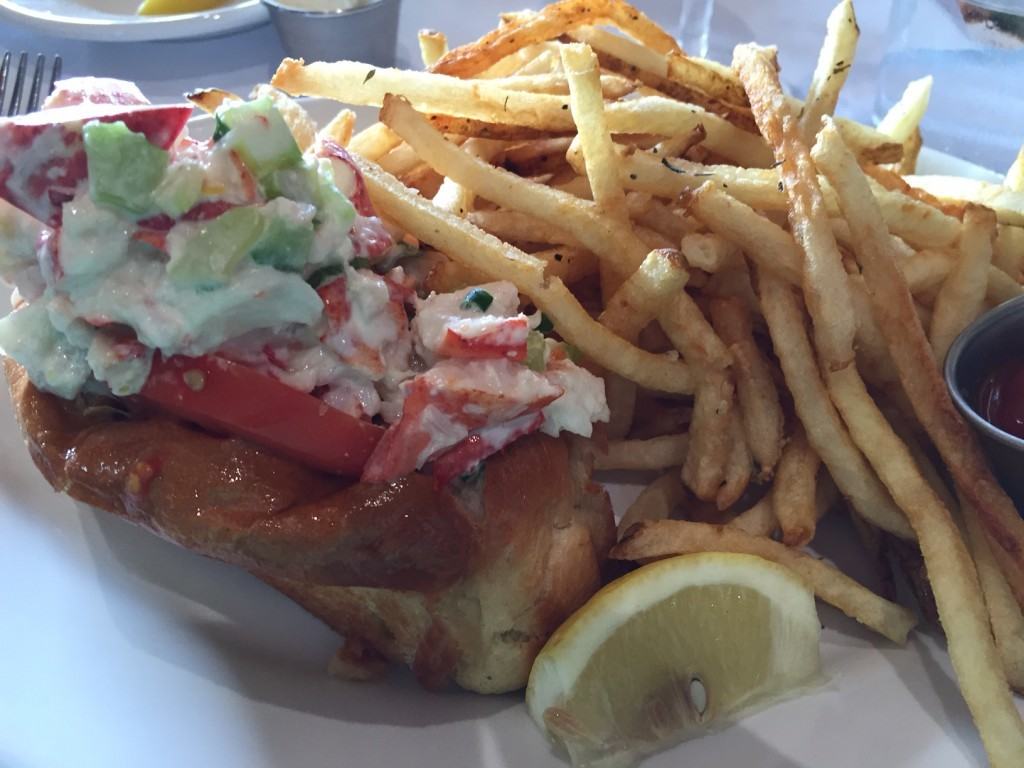 Shopping at Disney Springs and CityWalk
Universal cannot beat the merchandising megapower of Disney. Sure, Universal has Harry Potter and Jurassic Park, but Disney has Star Wars and Frozen. Disney Springs has luxury soap, designer sunglasses, their own Marvel store, Harley Davidson, and Legos. Soon Disney will be opening even more stores in their new Town Hall building which will help Disney Springs claim over 150 retail, dining, and entertainment spaces. Soon, a Lilly Pulitzer store…which will help parents easily transition their daughters over from Frozen. Disney almost has it all. Imagine if they had Harry Potter?
Winner – Disney.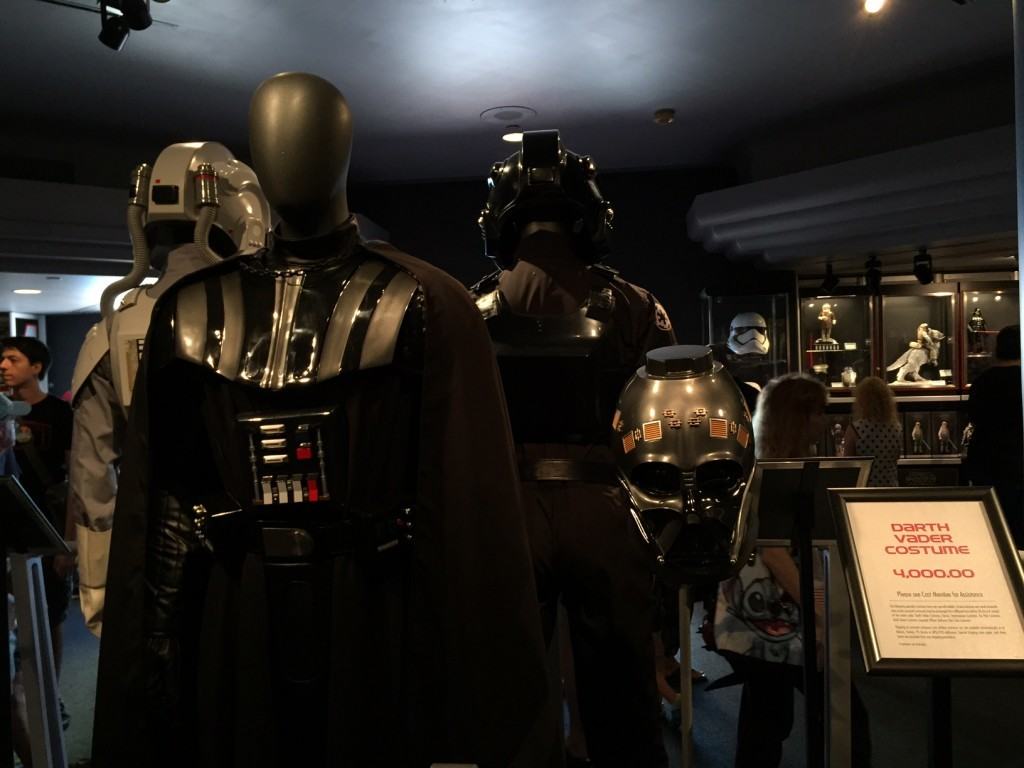 Atmosphere at Disney Springs and CityWalk
Universal at night can be one happening place. Clubs get going, music is blasting, and crowds of people are all over the place. That also can be a little much on families with younger children. In the day, it's basically outdoor mall. Sure it can be fun, but the place doesn't try to romance you. Although one Starbucks is enough…
Disney, on the other hand, tries to create that sense of awe. The small alleyways and dim lighting makes it feel cozy at night. During the day, it's warm colors and plenty of shading keeps you relaxed. Disney Springs tries hard right down to detail of the actual spring itself which they modeled after various springs in Florida. Live entertainment is almost always a given at night and there are plenty of cool little shops and kiosks to browse throughout the day. A full day can be spent here.
Winner – Disney.
Accessibility at Disney Springs and CityWalk
CityWalk and the parks are all connected, basically making you pay parking to visit the park, even if you're just visiting CityWalk (unless a FL resident visiting after 6 or a passholder). On regular days it's $20 for self-park and $40 for valet. If you are staying at one of the on-site resorts, it's a nice 10-15 minute walk.
Disney has multiple free parking lots, one of which includes a smart parking garage that tells you which spaces are available. They even have their own entrance ramp from the interstate into the parking garage. Road construction is almost complete so the traffic and confusion is not as bad anymore. Valet will range anywhere from $20-$25, too. Boats can deliver you from their nearby resorts or take a walk from the nearby adjacent hotels.
Winner – Despite the construction, Disney.
Overall winner: Disney Springs
Although Disney Springs has its downfalls, it wins with its free parking, various free live entertainment, and tons of shops and restaurants. If Universal had more space, it may be a different story.
Who knows? Maybe Universal will add more venues next year.
Do you prefer CityWalk or Disney Springs? Let us know in the comments below.