Did you finish our Downtown Disney & CityWalk primer we published last week? Good. History lessons can be a tough slog to get through at times, but they're incredibly necessary, of course, to understand the challenges of the present and the battlefields of the future.
You didn't know that we're at war? It turns out that the theme park titans have found themselves in a sudden, to-the-bloody-end battle after the June 2010 opening of Universal's first Wizarding World of Harry Potter. Theming has gotten more detailed, attendance rates (and ticket prices!) have gone up, and a new front has unexpectedly opened in the Imagineering wars: from the butterbeer and Duff Lite at Universal to Disney's LeFou's Brew, dining has quickly established itself as the current end-all and be-all of themed conquests.
That's why, when Disney announces that it's going to completely overhaul Downtown Disney and transform it into Disney Springs, it's a far bigger deal than one might otherwise suspect. Yes, it's just the latest step in a 39-year history of about-faces and turnarounds – but the new expansion's success has suddenly become substantially more important to the continued dominance of Walt Disney World, specifically, and the future direction of the entire industry, generally.
First at bat: CityWalk 2.0
First things first, though: Disney Springs may have been announced first (on March 14, 2013, if you need a reminder already), but it's the renovated CityWalk that will be the first to open. By December 31, 2014, guests will be able to dine at a total of eight new venues, ranging from national chains (Cold Stone Creamery, Menchies Frozen Yogurt) to just-expanding franchises (Cowfish Sushi Burger Bar, Hot Dog Hall of Fame) to originals (Red Oven Pizza Bakery, Antojitos, Bread Box, Pranzo Italian Kitchen). The new outlets will bring a brand-new aesthetic to the area, including open kitchens and al fresco dining, and will be complemented by a redesigned Starbucks and Universal Studios Store.
Unfortunately, as part of the expansion, some older venues must close. The last day of business for Cigarz was New Year's Eve:
Cigarz @UniversalORL is closed for good – they're hauling out furniture right now pic.twitter.com/I0M6yQxSuG— Orlando Informer (@OrlandoInformer) January 2, 2014
Katie's Candy Shop closed at the end of their regular business hours yesterday; TCBY's last day of business is this Saturday.
However, looking forward, the result of the CityWalk expansion will be a more vibrant, more welcoming, and a more relaxing environment that will draw in families and older couples – before the sun goes down, the music starts thumping, and CityWalk reverts to its traditional "nightlife capital of Orlando" credo for the 20-something crowd.
Supplementing the entertainment district's nighttime identity with a more sober (no pun intended) daytime one is a smart move, like Batman turning into Bruce Wayne at daybreak; more and more families are starting to notice – and take seriously – Universal Orlando Resort, thanks to the draw of the Wizarding Worlds and the availability of new value- and moderate-priced rooms over at Cabana Bay Beach Resort. It's hard to imagine Universal ever fundamentally displacing its older, thrill-ride-leaning core (and, besides, more and more kids seem to prefer the edgier attractions as opposed to the traditional dark rides that Disney has perfected over the years), but it's absolutely necessary for the company to diversify its wares and accommodations. Even the punk rockers have to dress up for their day jobs in the morning, after all.
The blind spots of Universal's plans
Still, Universal's recent announcement about what many are already referring to as CityWalk 2.0 has more of a perfunctory, covering-the-basics feel to it. Quick sandwich shop for over-stressed guests? Check. Obligatory Italian restaurant? Check. Hipster venue with adult milkshakes and weird sushi concoctions? Check.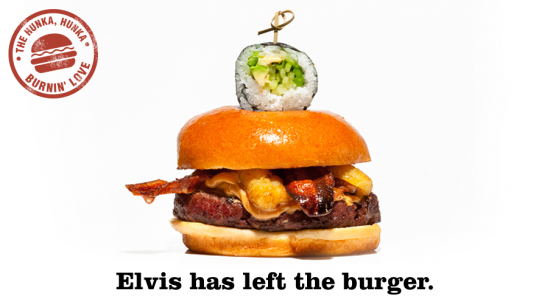 The rumored revamping of CityWalk's back walkway, where all the (aging) bars are located, should do much to fix this – word on the DL is that the Groove dance club and Rising Star karaoke bar are the first on the next chopping block, although there's been no (comparatively) reliable source to back this up – but that still only handles the "dining" and part of the "entertainment" components of the "dining/shopping/entertainment" equation. Right this very second, Downtown Disney features a giant, full-service bowling alley, dedicated (read: exclusive) Cirque du Soleil show, and a virtual theme park, along with the prerequisite tourist diversions, such as a concert venue and overpriced movie theater. CityWalk's exclusives? Putt-putt golf and a nationally-available Blue Man Group show.
This, of course, is not to put down either Hollywood Drive-In Golf or Blue Man, both of which are highly recommended to guests of all stripes. And, conversely, this is not to up-play the quality of Disney Quest, as calling it a "virtual theme park" may be more than a stretch for many visitors (particularly considering its virtually exorbitant price tag). The exercise is merely illustrative: the once and future Downtown Disney is approximately twice the acreage of its counterpart in Universal's neck of the woods, and no matter how many new attractions Universal manages to squeeze into it, CityWalk still won't be able to compete with the diversity or, even, the novelty of many of Disney's mercantile diversions.
(Universal's sneaking of many new all-inclusive attractions, such as its own bowling alley or a rock-climbing wall, over at Cabana Bay is a good move, but it's somewhat undermined by having to hoof on over to the new hotel; having everything at a central location is one of Universal Orlando's strongest selling points, particularly to vacation veterans.)
The possible triumph – or disaster – that is Disney Springs
That leaves a lot of room (again, no pun intended) for Disney to move in and (re)conquer the dining/shopping/entertainment sphere, and to do so quite aggressively. 150 tenants is an unbelievably large number, one that Universal can't possibly hope to match and that even the Orlando Eye will find incredibly difficult to approach. And the presence of Disney's world-renowned theming is more than just simple eye candy around all those new stores and restaurants; by having each street and water walkway tell its own part of a larger, overarching story, guests are drawn in and engaged instead of just marching down yet another stretch of shops, like at the local mall. Just as Universal famously made gift shops and cafeterias and, even, restrooms part of the themed experience at Hogsmeade, Disney is going to be doing the same at its Springs, on a (potentially) much bigger scale.
There are considerable drawbacks to Disney's new plan, however, and they're more than just the likelihood that Disney will scrap the whole project in a few years and go in an entirely different direction yet again. First and foremost, it seems that, despite Disney Springs's singular take on the subject at hand, even the most ardent Disney-philes have admitted it's very unlikely that Disney will be opening a number of its own unique venues, or that, even, a sizable number of third-party exclusives will be on hand. Indeed, in this regard, it looks like the best we can hope for is something along the lines of Universal's recent acquisitions, which are just-starting-up chains, like Cowfish.
Secondly, and perhaps more importantly, the "entertainment" portion of the "dining/shopping/entertainment" formula is once again getting the short shrift, particularly when it comes to what CityWalk already dominates and what the Orlando Eye is hoping to scarf up: the after-hours scene. Yes, there's already that great portfolio of attractions in Downtown Disney, as already mentioned, but with all the new real-estate being thrown at the Springs expansion, it's literally unbelievable that something else along the lines of the impressive Splitsville isn't in the cards. Why did we have to give up the Adventurers' Club again?
The Eye sees all
This is where the Orlando Eye comes in. Although it, too, has placed a large emphasis on dining and shopping, the developers behind the project have also been keen on highlighting its actual attractions – even to the point of renaming the whole area after the flagship ride. The Sea Life Aquarium will feature a kid's play area, while Madam Tussaud's Wax Museum will brandish an obligatory "4D" movie theater and the Orlando Eye will – well, at 425 feet, be huge.
And lest these rather ordinary-sounding Orlando tourist traps sound a little too pedestrian, there's the promise of far, far more: Las Vegas-style hotels decked out to a number of larger-than-life themes, a $1 million water fountain show, and a much-touted "secret" attraction that has yet to be unveiled.
There's no way that the developers will be able to, say, wrangle up something along the lines of Harry Potter and the Forbidden Journey or the Seven Dwarfs Mine Train, but a themed rollercoaster is still very much within the realm of possibility – maybe even the long-rumored Polercoaster that keeps promising to show up in Orlando. If that's the case, the Eye will have instantly nailed a grand slam.
[youtube_video]eNV_bt7UuZg[/youtube_video]
Should Universal focus on dining by choice and Disney on shopping by design, the Orlando Eye can easily swoop in and fill in all the entertaining cracks with relative ease – and the days of just one resort holding a monopoly on all three facets of the holy themed trinity will long be over.
Keep reading…
Preface to this article: Rumor SPOTLIGHT for December 27, 2013: The legacy of Downtown Disney and the future of Disney Springs
Universal CityWalk: RRU Special Edition: Universal announces largest expansion in CityWalk history – we've got details and exclusive analysis
Orlando Eye & much more: Breaking all the records in 2014: Our definitive list of top new attractions & venues coming to Orlando this year
[sws_author_bio user="msunyata@yahoo.com" size="105″ authorposts="More OI posts by Marc" name_format="About the author"] [/sws_author_bio]