Today's BIG 5 is the top five reasons Universal CityWalk is better than the old version of Downtown Disney (which is currently in the process of being overhauled into Disney Springs. Don't worry – we'll do another BIG 5 once it opens next year!).
#5 – Blue Man Group > La Nouba
I would consider both Blue Man Group and Cirque du Soleil: La Nouba must do's for any vacationer. Both are visually creative and wildly imaginative. Some get scared off by their ticket price, but I guarantee you'll remember both shows far longer than any attraction at the parks. Blue Man gets the nod over La Nouba because of its interactivity with the audience and for the fact that it has already updated major parts of the show. La Nouba has been around for almost 15 years and for all intents and purposes is the same show as when it started.
Fun tip: buy a program and after the show a Blue Man will "sign" it for you outside the theater.
https://www.youtube.com/watch?v=AjtrnQa0B04
#4 – Clubs
Downtown Disney is great, if you have kids and like to go to bed early. CityWalk offers something for adults, and for people who might like to do something after the theme parks close for the night. Whether it's dancing at the groove, enjoying drinks at Fat Tuesday or Pat O'Briens, or doing karaoke at Rising Star, there's something for anyone (of age) at CityWalk. Whether it's "date night" or a group of friends getting together to go out, CityWalk has what you need until 2:00 am, whereas your carriage at Downtown Disney turns back into a pumpkin at midnight (even earlier, most nights).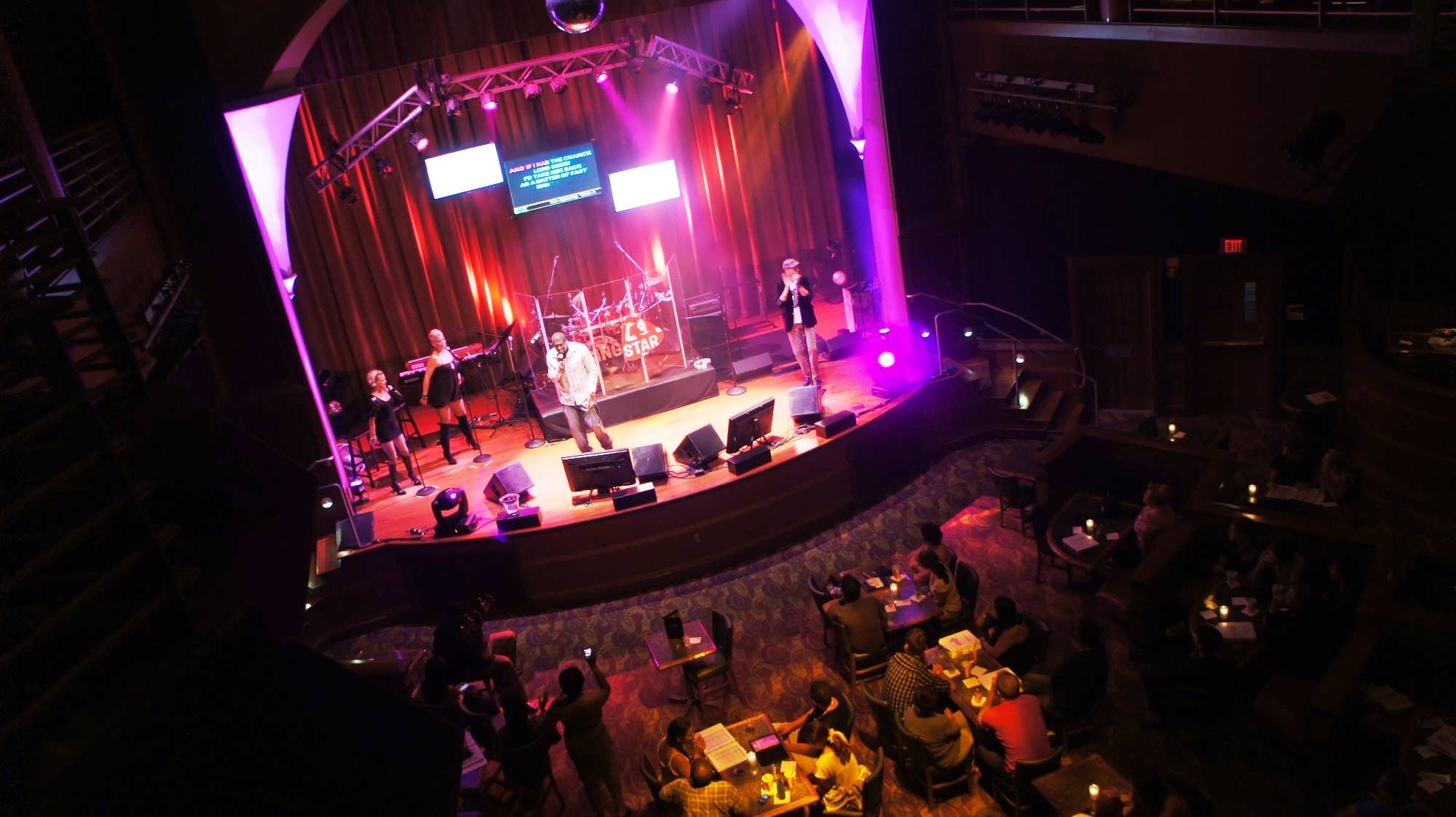 #3 – Mini golf
I love mini golf, and judging by the massive amount of courses located in Orlando, I'm not the only one. While Disney has two very good mini golf areas (Fantastia Gardens and WinterSummerland), Universal has the best minigolf in town and it's located right in CityWalk! Hollywood Drive-In Golf is separated into two separate courses, The Haunting of Ghostly Greens and Invaders from the Planet Putt. Ghostly Greens has 18 holes dedicated to horror movies, while Planet Put's 18 holes are themed to classic sci-fi films from the 1950s.
Both courses are filled with great sight gags, challenging holes, and have a dedicated soundtrack playing throughout. My favorite mini golf hole of all time is located in Ghostly Greens, where you play through a hedge maze that reminded me of Harry Potter and the Goblet of Fire. Another thing I had never seen before in mini golf is over on Planet Putt, where you play through a gigantic spaceship, which actually has a Star Trek-like door that you can open and close.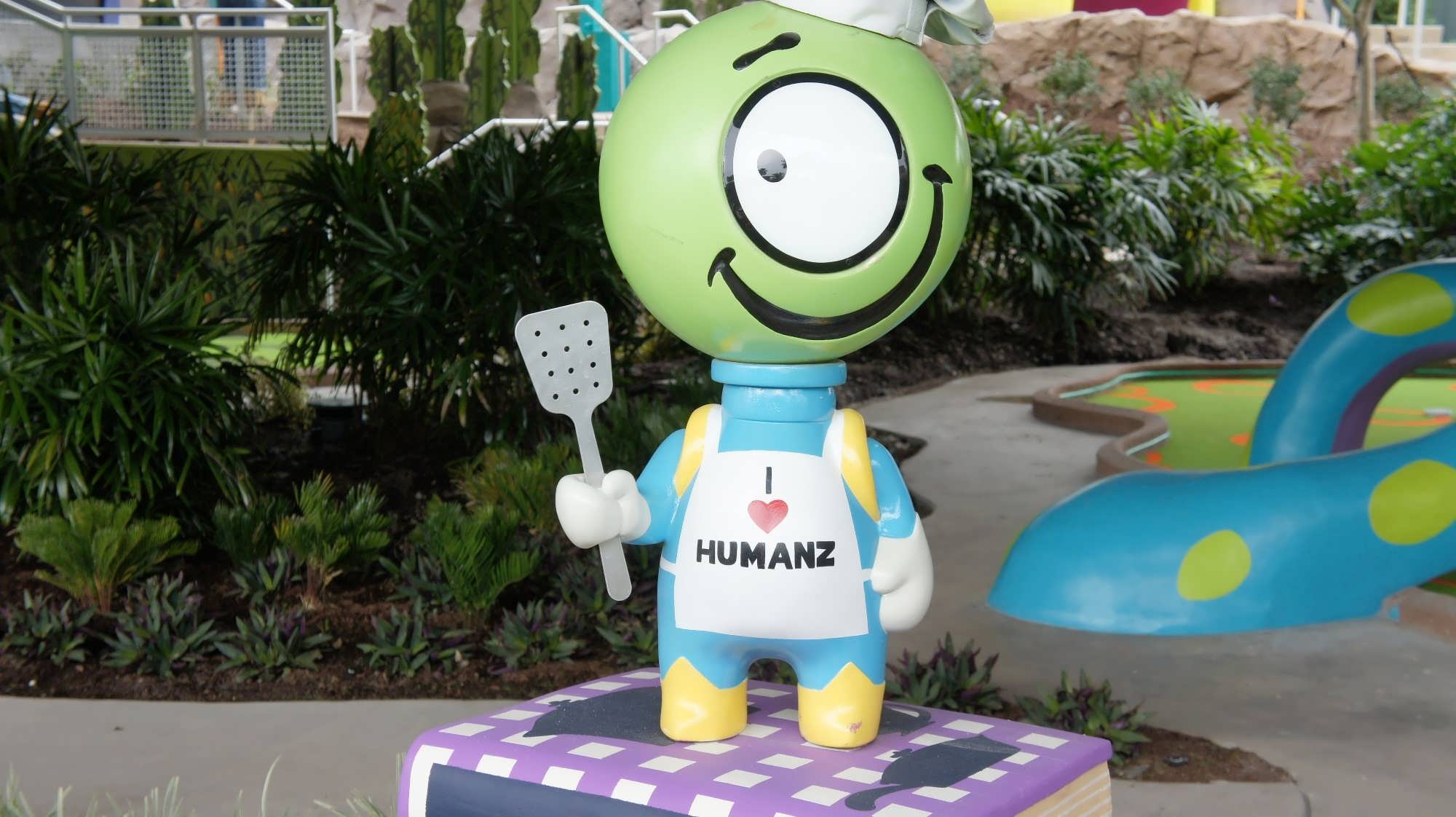 #2 – Location! Location! Location!
While Downtown Disney has the amazing World of Disney store, you have to drive to get there from any of the parks or hotels. CityWalk is located in between the Universal parking garage and the parks themselves! CityWalk is mere steps away from both Islands of Adventure and Universal Studios Florida, just a gingerly stroll from the Royal Pacific and Hard Rock hotels, and a relaxing boat ride from Portofino Bay Hotel (not to mention a short bus ride from Cabana Bay Beach Resort).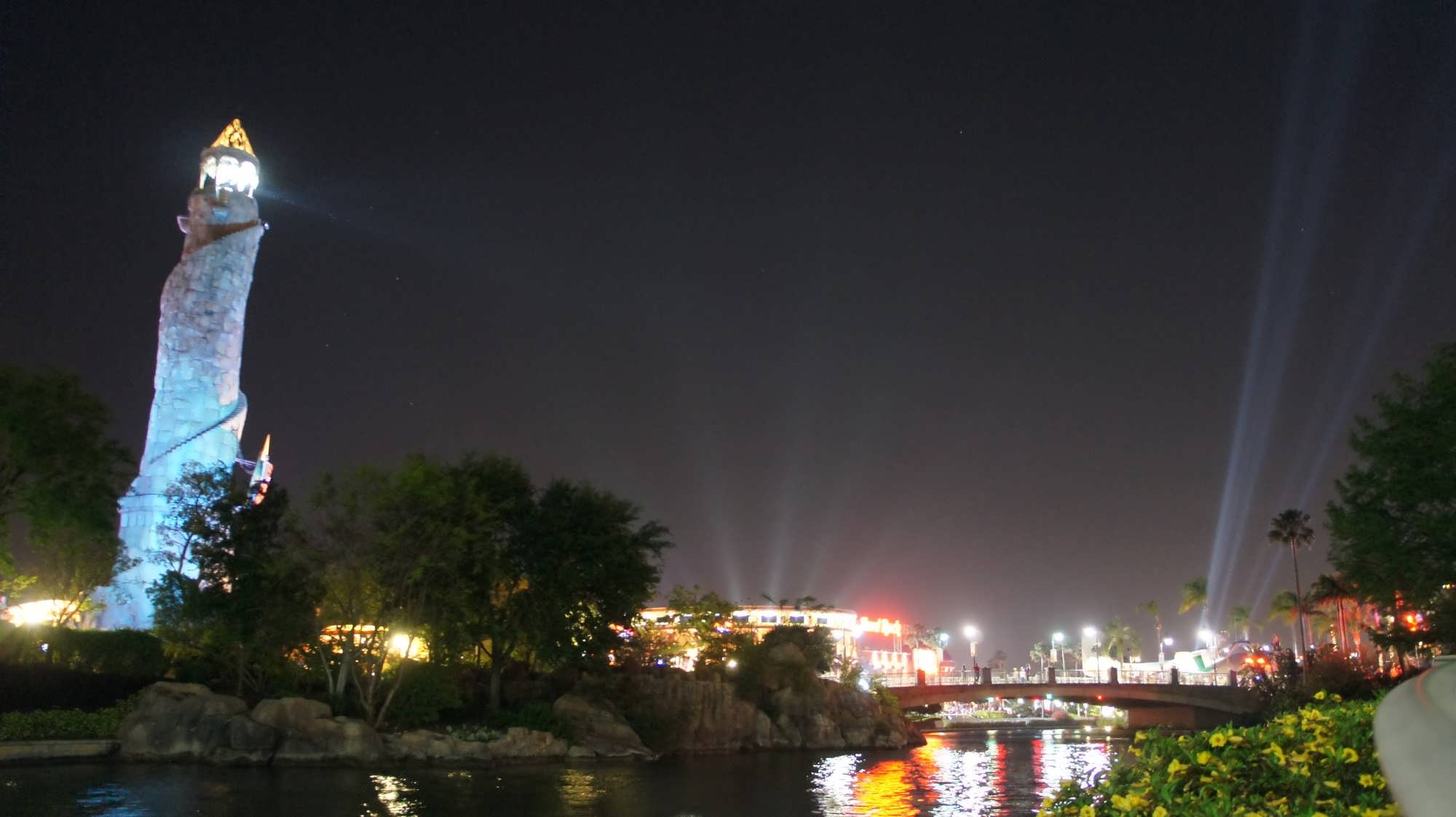 #1 – The restaurants
How many times have you been at a Disney theme park, wanted to get something to eat at a good restaurant, but doing so would mean leaving the park, getting to your car, and then driving to a place? That's why so many of Disney's in-park restaurants, with truly awful food at outrageous prices, stay busy; it's just too much of a hassle to go somewhere else. Meanwhile, while you are inside the Universal parks, you are just a hop, skip, and a jump away from some decent restaurants like The Cowfish Sushi Burger Bar, Margaritaville, and Emeril's. CityWalk also has the the upcoming NBC Sports Grill & Brew, where you'll be able to watch all the major sporting events on hundreds of TVs.
I will concede that Downtown Disney has two beautifully themed restaurants in T-Rex and Rainforest Café, but that comes with the caveat that both come with what I consider mediocre food for a premium price. Having good food at a restaurant shouldn't be considered a "luxury."
That's it for this edition of the BIG 5! We'll see you again real soon.
Think Disney is actually the top dog here? Let us know in the comments below.