Preview this Page
Overview
Does the idea of a barrel roll make your stomach turn? No need to worry about missing out at Busch Gardens Tampa Bay! We have created a list of the best things to do that will keep you fairly grounded and have a day filled with fun!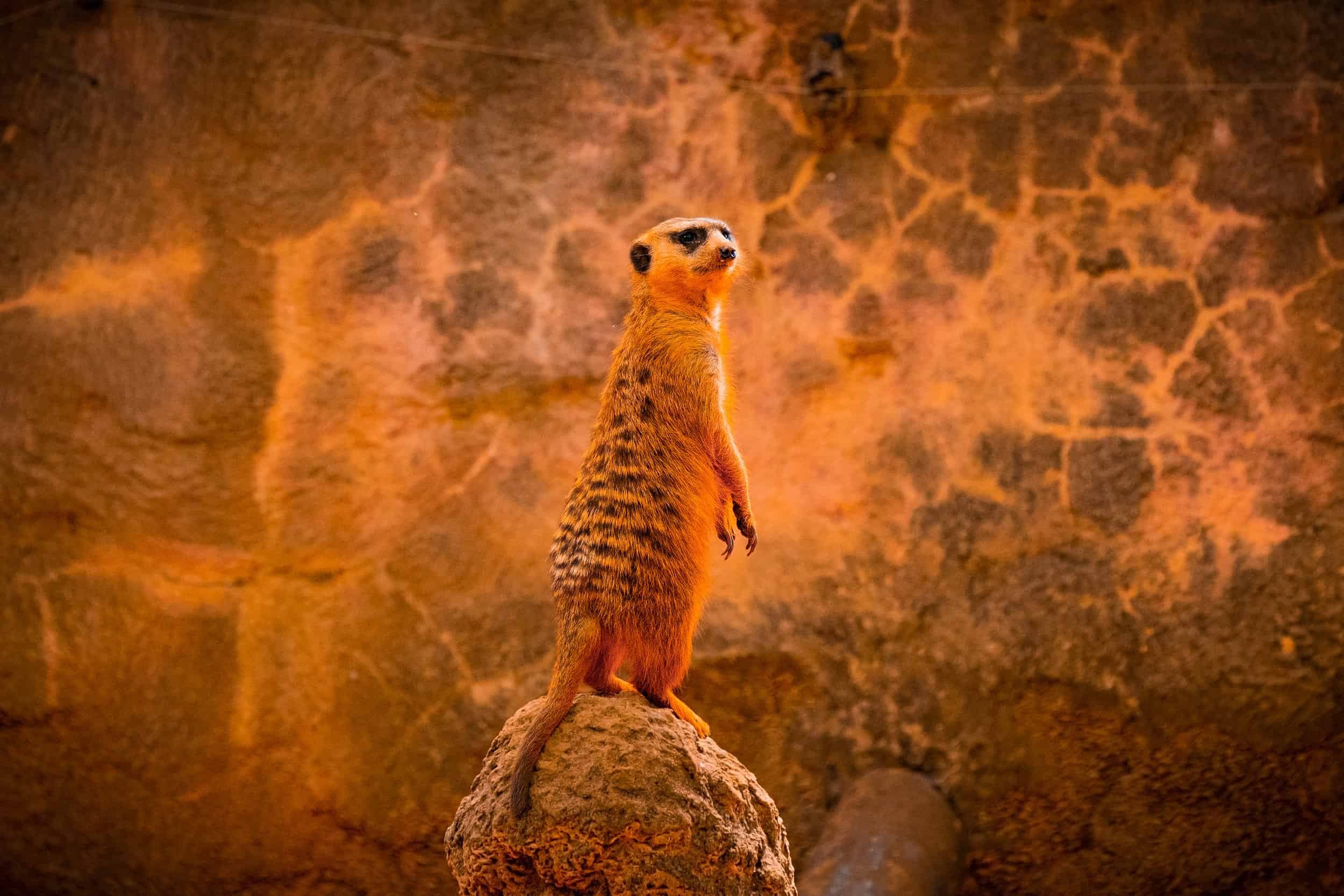 Busch Gardens Tampa Bay is home to some of the best roller coasters in the country and is one of the hottest vacation destinations in Central Florida. However, even if roller coasters are not your thing, this theme park still has so much to offer. There are plenty of activities and thrills to check out.
Animal Exhibits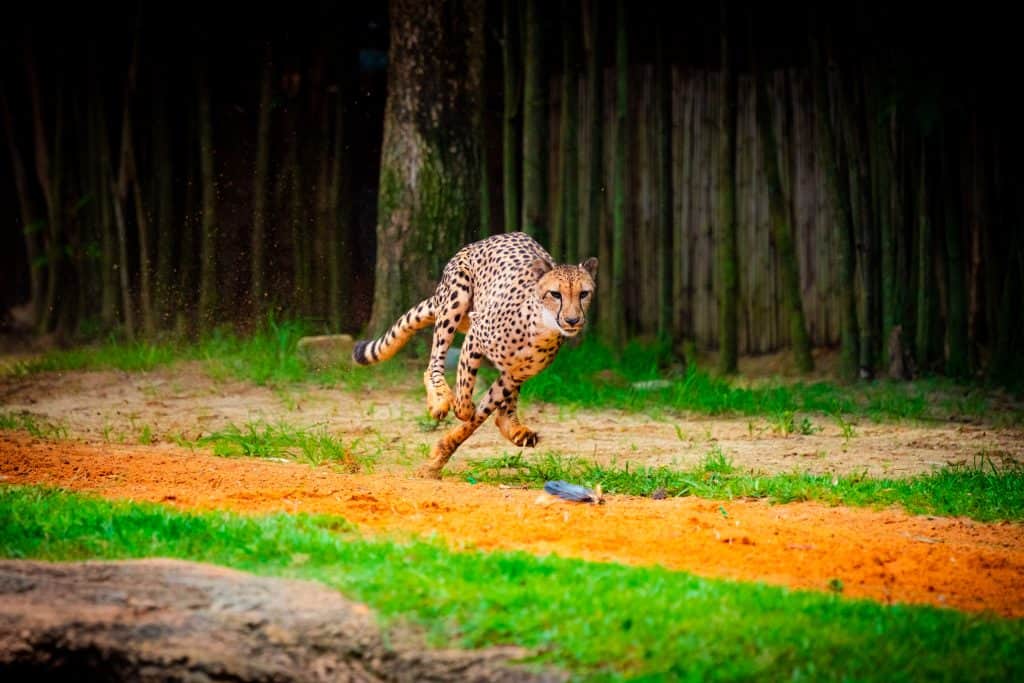 Busch Gardens Tampa Bay does not just have rides; it also has spectacular animal exhibits. From sloths to penguins, and tigers to gorillas, there are plenty of animals throughout the park to see. Take advantage of the gorgeous Florida weather and check out the array of different species that call Busch Gardens home.
Insider Tours and Safaris
Want to get a close-up look at some of your favorite animals? Take one of the many insider tours and safaris Busch Gardens Tampa Bay has to offer. These experiences allow for a personal encounter for an additional fee. One of the most popular animal experiences at Busch Gardens Tampa Bay is the Serengeti Safari. Passengers get to hop on an open-air vehicle and come along for a thirty-minute safari through the Serengeti Plain exhibit. There is even an opportunity to hand-feed some of the giraffes.
In the span of 30 minutes, you can get a behind-the-scenes tour regarding the care of the animal of your choosing. From elephants to hippos, there are many options to choose from for your tour. Want to see what it is like to be an animal keeper at Busch Gardens? They have that opportunity as well! This four-hour, backstage tour allows you to get up close with multiple different animals and talk with some of the animal care specialists that work on site. Keep in mind that this tour comes with an additional fee on top of admission. Be sure to check out the Busch Gardens Tampa website for availability and prices for each of these exciting experiences.
Concerts
Did you know you could catch a concert while visiting Busch Gardens Tampa Bay? You sure can, and access to these musical performances is included in the price of admission. So far this year, artists including Maddie & Tae, Dustin Lynch, and Flo Rida are scheduled to perform during the Food and Wine Festival, occurring from March 11 through May 7. Be sure to check if any acts are slated during your visit.
Festivals and Events
Throughout the course of the year, there is, more often than not, a festival, celebration, or event going on at Busch Gardens Tampa Bay. One of the first happenings of the year is the Mardi Gras celebration, running from January 14 to March 5. Guests during this time will be able to experience delicious Cajun foods and festive performances. Immediately following the Mardi Gras celebration, the annual Food and Wine Festival kick off on March 10 and continues until May 21. Guests will have the opportunity to chow down on some delicious snacks, try out some cocktails or beers (for those 21 and up), and even enjoy some concerts. The fun continues later on in the year with the annual Busch Gardens Bier Fest that will take place from July 21 through September 4.
One of the most well-known events that Busch Gardens puts on is Howl-O-Scream. Autumn is not complete without a visit to Busch Gardens Tampa Bay for Halloween. Whether you get startled in the haunted mazes or by the many actors scattered throughout the park, you are sure to have a scary good time. Not really into the Halloween horror? No problem! Busch Gardens Tampa Bay also offers Spooktacular, a family-friendly way to enjoy the occasion. Both of these events take place on select dates between September 8 and October 31.
Ready for the holidays already? Busch Gardens celebrates the holiday season with their yearly Christmas Town extravaganza. Guests are able to watch some festive shows and divulge into sweet treats while taking in the cheery atmosphere. This special offering runs November 13 to December 31.
Did you know that Orlando Informer offers discounted admission to Busch Gardens Tampa Bay and their Busch Gardens Tampa Bay Howl-O-Scream events? Check out here for more information!
Non-Coaster Rides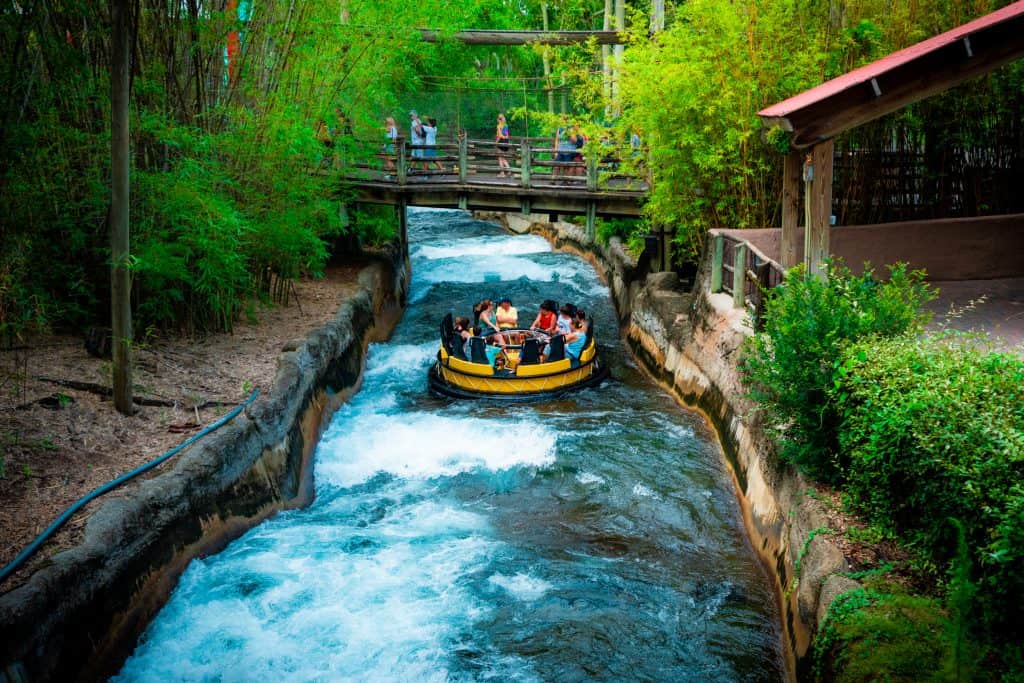 Not into roller coasters but still want to experience some thrills? You are in luck! Busch Gardens Tampa has plenty of non-roller coaster offerings and even a brand-new attraction coming Spring 2023.
Needing a way to cool down during a hot Busch Gardens day? Hop on the Stanley Falls Flume ride or enter into a raft on the Congo River Rapids. Both are fun and sure to get you soaked.
There are also some more relaxing rides to check out. The Serengeti Express is a tranquil train ride that takes riders through the Serengeti exhibit to get close to the grazing animals. The Skyride is another calm experience that brings riders into the air and provides beautiful views of the park.
A new non-coaster thrill is just around the corner! Serengeti Flyer will soon be opening this coming Spring. This swing-like attraction will take riders higher and higher with each pass and eventually gets up to 135 feet at 68 mph. This will give amazing views of the Serengeti Plain below and incredible thrills to the passengers on board. You can read our initial announcement here.
No matter the level of thrill you are looking for, Busch Gardens Tampa has something to offer everyone.
---
Ready for a Busch Gardens Tampa Vacation? Discounted admission can be purchased from Orlando Informer here. Be sure to follow Orlando Informer on Facebook, Twitter, and Instagram for the latest Central Florida Theme Park news and tips.