If there's one thing for certain, Busch Gardens Tampa Bay knows how to throw a party. With a number of festivities and events throughout the year, it can be hard to determine which is the one for you and your family. One of our favorites here at Orlando Informer is the annual fall Bier Fest. When this event rolls around each year, we know that cooler weather and the holidays are just around the corner.  
This event is included with park admission, and typically occurs for several weeks, usually starting sometime in August. Here's everything you need to know about experiencing the 2022 Busch Gardens Tampa Bay Bier Fest.
Skip to: Overview | Food and Drink | Bier Fest Cost | What else can I do at Busch Gardens Tampa Bay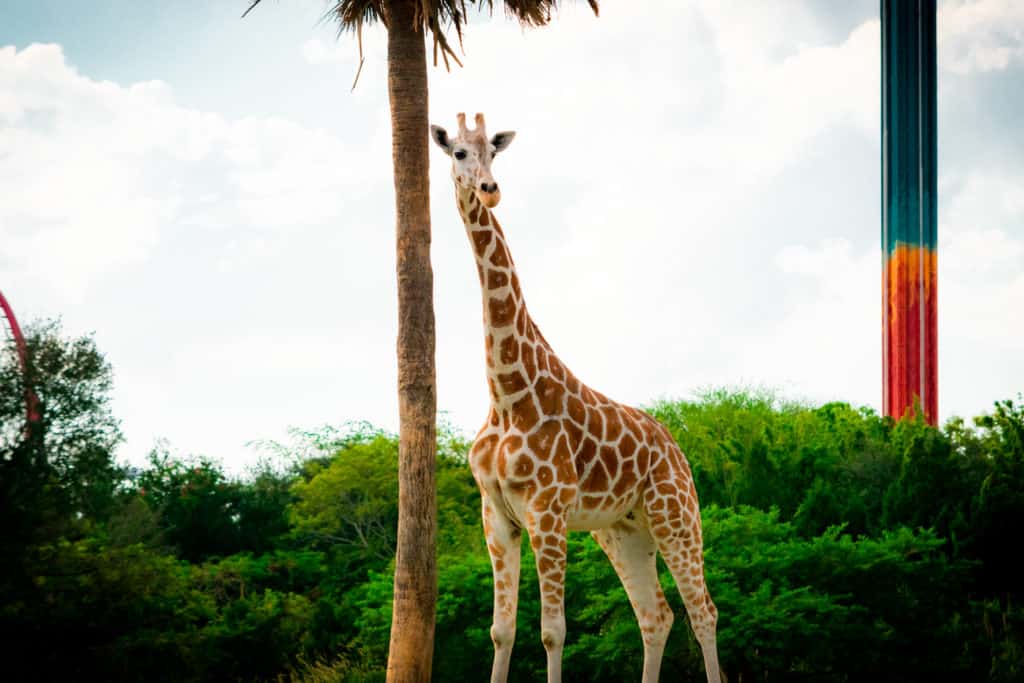 What is Bier Fest 2022 at Busch Gardens Tampa Bay?
If you didn't catch it in the name, the main draw of Bier Fest is the drinks. Bier Fest is an annual festival included with park admission at Busch Gardens Tampa Bay. This year, the festival will pay particular homage to Oktoberfest with its selection of craft beers, wine, seltzers, and cocktails. Delicious food selections will also be around the park for guests to sample as they enjoy the carefully-cultivated craft beverages. Of course, entertainment will also be provided throughout the park to keep the party going.
When is Bier Fest 2022 at Busch Gardens Tampa Bay?
Fridays, Saturdays, and Sundays starting August 12 and concluding on September 5, 2022
Although the dates might make it seem like this happens in the fall, keep in mind that this is Florida, home of the endless summer. You can check out our page on Orlando weather to see what to expect upon arrival. When you get here, you'll want a nice cold one. Speaking of which, here is an overview of the festival stations:
Busch Gardens Tampa Bay Bier Fest 2022 Stations
An official event map with labeled stations has yet to be released, but you can be sure we will put that information here when we have it!
Busch Gardens Bier Fest 2022 Cost 
If Busch Gardens follows suit with what they've done in years past, then guests will have the opportunity to purchase a sampling lanyard. With this lanyard, you can go around to any of the festival stations and get a sample-sized taste of food or drink. It's been a decent deal – in 2021, a lanyard for 12 samples cost only $65 ($5.40 per sample), and a lanyard for 8 samples cost $50 ($6.25 per sample). Using a lanyard is a great way to be sure you get to taste everything you want to before getting too full, or having one too many. If you decide that you don't want to use all your tastings, that's okay too. Your lanyard is valid at any festival station throughout the duration of Bier Fest. 
What else is there to do at Busch Gardens Tampa Bay?
Busch Gardens Tampa Bay is a park that boasts 16 attractions and a number of smaller entertainment features. The brand-new Iron Gwazi is the poster child for the park right now. Tigris, Cheetah Hunt, and Sheikra are all coasters that will take even the most stalwart coaster lover to task.
No matter what your age is, the sheer number of animals that call Busch Gardens home will put a smile on your face. Little ones will likely find their favorite spot in the park to be Sesame Street Safari of Fun. Here, younger guests can enjoy a splash pad, tyke-sized rides, and explore the treeline in Elmo's Treehouse Trek.
For a full overview of Busch Gardens Tampa Bay and everything it has to offer, check out this guide page. Even better, we hope you'll come enjoy Bier Fest and check everything out for yourself. Until then – cheers!