Preview this Page
Overview
There's almost always something going on at Busch Gardens Tampa Bay! Between the coasters and animal habitats, take a gander at all the fun events this park has to offer this February. Purchase discounted admission from Orlando Informer and start prepping for a visit!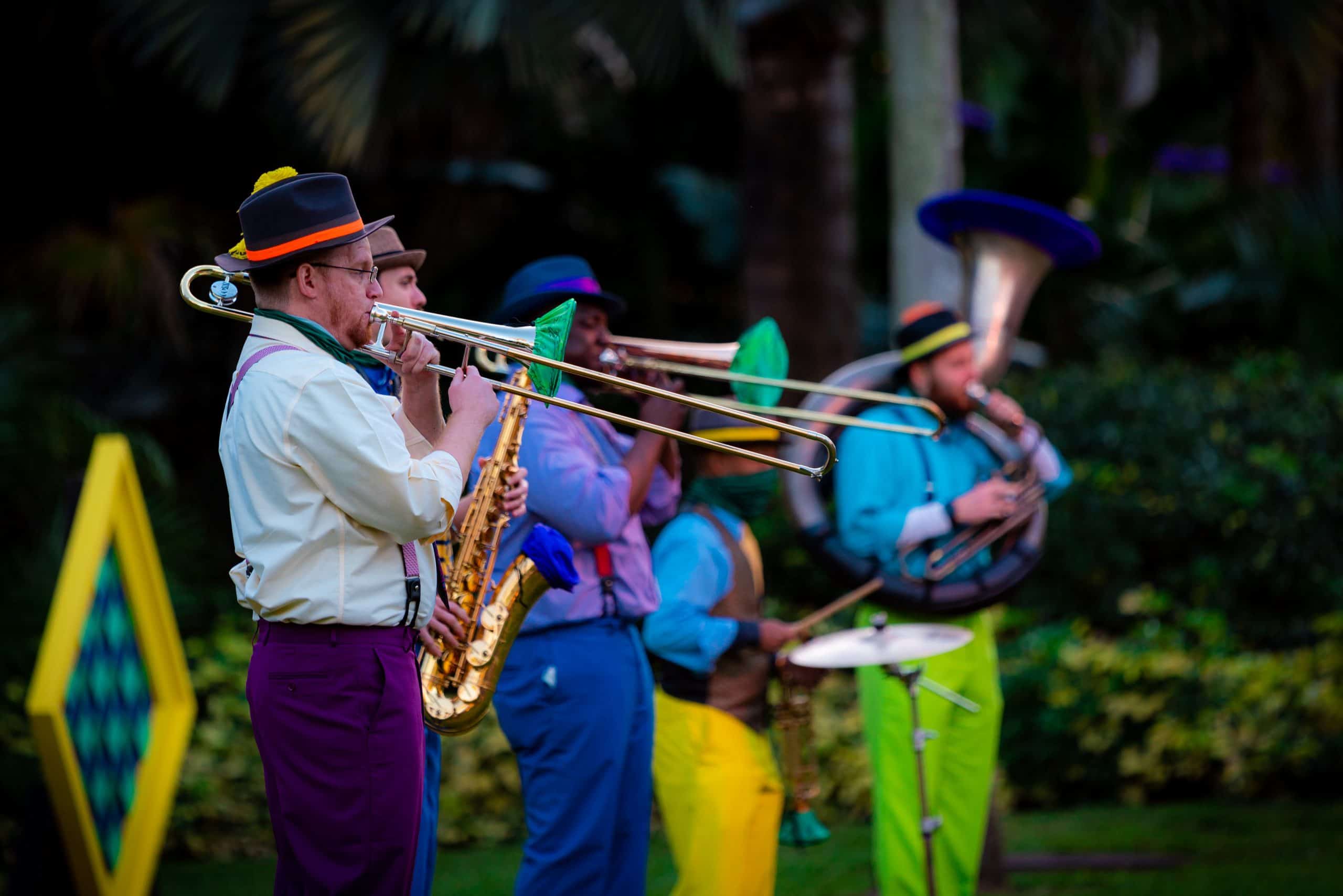 In our opinion, one of the best times to plan a trip to Busch Gardens Tampa Bay is in February. While you are bound to have a wonderful time visiting Busch Gardens year-round, the sweet combination of cooler weather and various events included with your admission make for a fabulous visit to this theme park.
Mardi Gras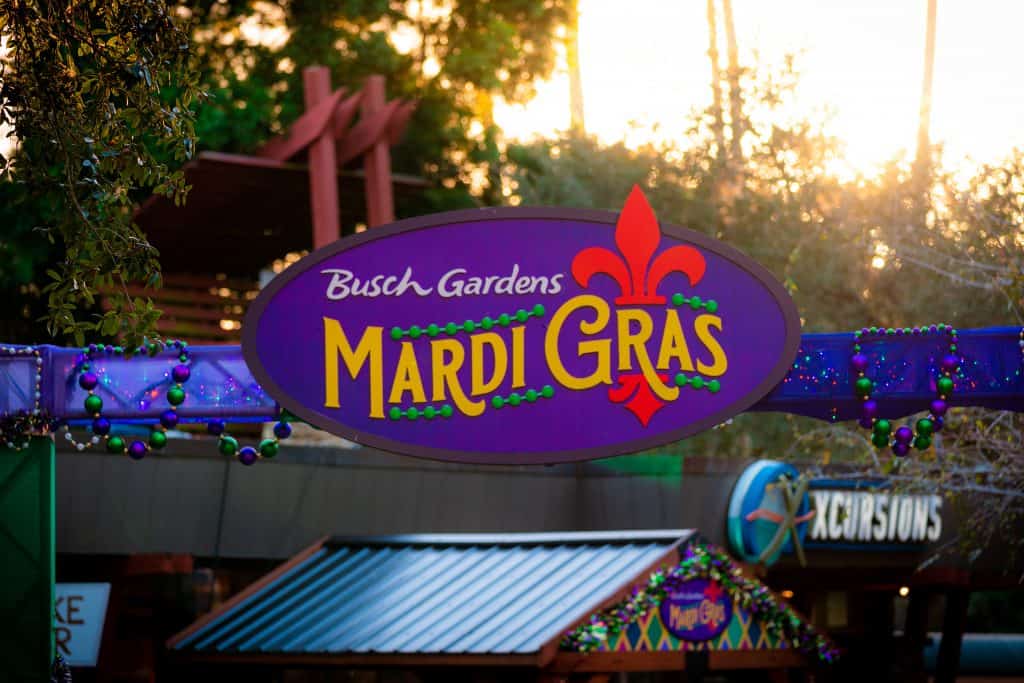 Venture beyond the bayou to one of the best Mardi Gras celebrations outside of the "Big Easy." Busch Gardens Tampa Bay hosts an incredible celebration on select Fridays, Saturdays, and Sundays from January 14 through March 5 that is filled with delicious, cajun cuisine and high-energy, jazzed-up entertainment.
A true Mardi Gras carnival isn't complete without a parade, beads, and jazz. You're in luck, as Busch Gardens Tampa Bay has got you covered for all three. The Bird Gardens become filled with the spirit of Mardi Gras as performers, stilt walkers, and musicians celebrate with guests during the Mardi Gras Parade. There is also a brass band playing some jazzy tunes, as well as a "Bead Balcony" where the key accessory of Mardi Gras celebrations is tossed to guests. Make sure to check park hours before your visit, so you don't miss out on these offerings!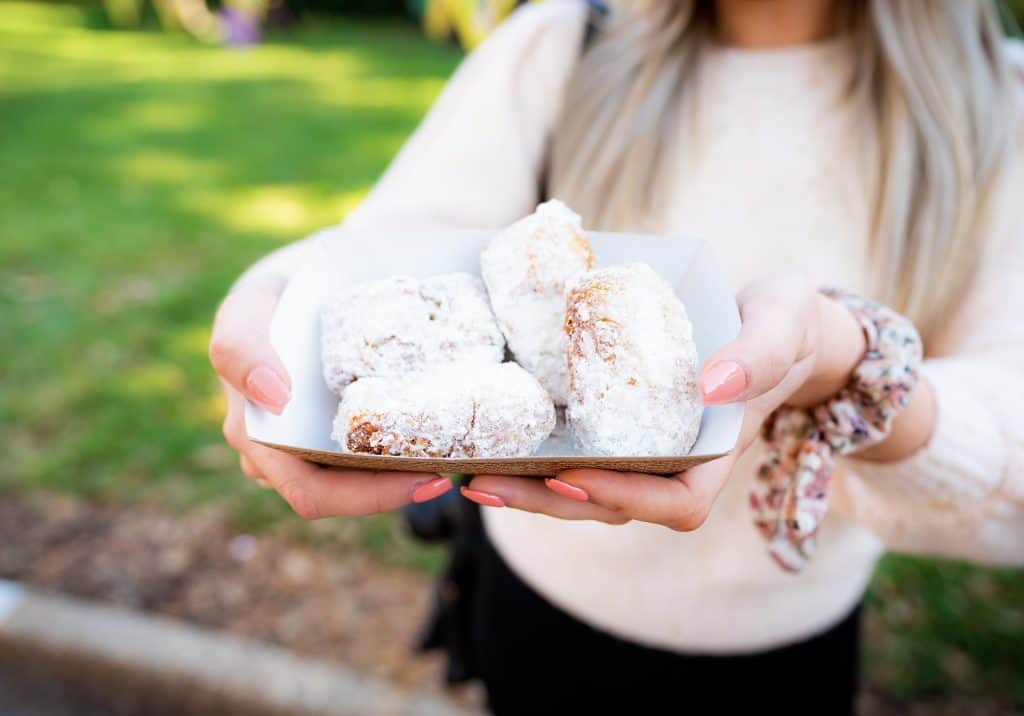 With plates such as crawfish etouffee and beignets, your taste buds will travel to Bourbon Street and back. While food is not included with your admission, Busch Gardens offers a five-item and a ten-item food and beverage sampler to help you save some dough when tasting the flavors of their New Orleans carnival. The five-item food and beverage sampler pass is $40.00, which amounts to $8.00 a plate, and the ten-item sampler at $60.00 equates to $6.00 per dish. The sampler pass can be used on certain fun, specialty cocktails as well!
Learn more about Mardi Gras at Busch Gardens Tampa Bay here and purchase discounted admission here.
Real Music Series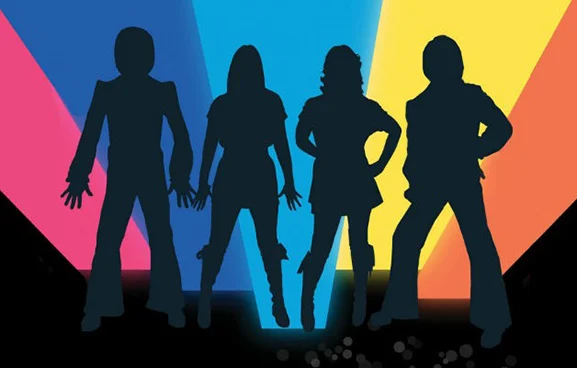 Check out the longest-running concert series at Busch Gardens Tampa Bay that celebrates various eras in music. In February, you can catch the likenesses of famous performers and groups at the Stanleyville Theater, such as Elvis and (my personal favorite) ABBA. Be sure to take a peek at park hours for Real Music Series showtimes and check out the full musical line-up here.
Sesame Street Kids' Weekends
Are you traveling with little ones? Get on your way to where the air is sweet because we will tell you what is happening with Sesame Street! On Fridays, Saturdays, and Sundays from January 27 through February 12, kids and grown-ups can join their favorite Sesame Street pals at the Sesame Street Safari of Fun for storytime, dance parties, and crafts. There will also be a pirate treasure hunt, a fuzzy Valentine's party, and a celebration for Elmo's birthday! This play date is included with your admission, which can be purchased at a discounted price through Orlando Informer. 
If the renowned attractions at Busch Gardens Tampa Bay weren't enough, these are three additional reasons to visit this February! Don't forget to purchase your tickets ahead of time and check out our other Busch Gardens guides!