Here at Orlando Informer, we work hard to provide you with accurate and up-to-date information. On this guide page, you can find all the information you need to navigate Howl-O-Scream at Busch Gardens Tampa Bay.
If you are looking for haunted happenings in Orlando rather than Tampa, you can check out the details for Howl-O-Scream at SeaWorld Orlando here. Although the event name is the same at both parks, there will be distinct differences between the two experiences. Some of these differences are event-specific, and others are differences from the parks themselves and the atmospheres they create.
Skip to: Overview | When to visit Howl-O-Scream | Cost of Howl-O-Scream | Tickets
What is Howl-O-Scream?
Howl-O-Scream is an after-hours Halloween event, complete with haunted houses, scare zones, and festive experiences throughout the park. It has already had a successful two-decade run in the Halloween business, and there's no end in sight. This annual, seasonal event started at Busch Gardens Williamsburg in 1999. That same year, Busch Gardens Tampa hosted "Spooky Safari," a milder scare experience for families with older children. They abandoned the idea the next year and joined Williamsburg in hosting Howl-O-Scream in 2000. The success of this event developed a reputation over the next ten years, and in 2013, SeaWorld San Antonio joined the Howl-O-Scream crew. The newest installation of this successful scare event at SeaWorld Orlando joined the line-up in 2021. The specifics of Howl-O-Scream vary from park to park and year to year, but Howl-O-Scream typically features 5-10 haunted houses and 3-5 scare zones.
It should be noted that costumes are not permitted at any of the events.
Howl-O-Scream 2023 at Busch Gardens Tampa Bay Haunted Houses: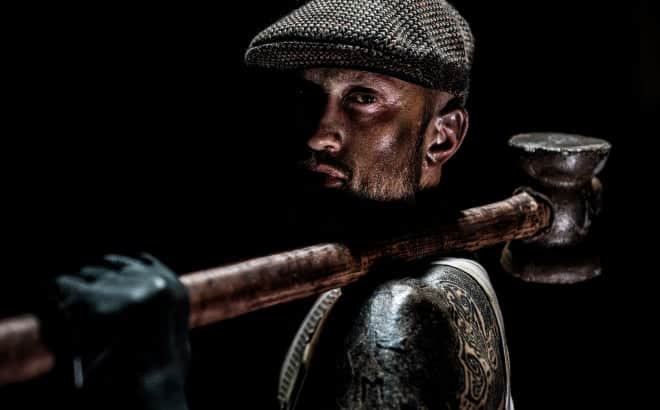 D.H. Baggum's Circus of Fear – *NEW* Step right up and prepare to be enthralled as you step into the big top. Ringmaster D.H. Baggum takes center stage to show off a spectacle of bone-chilling acts.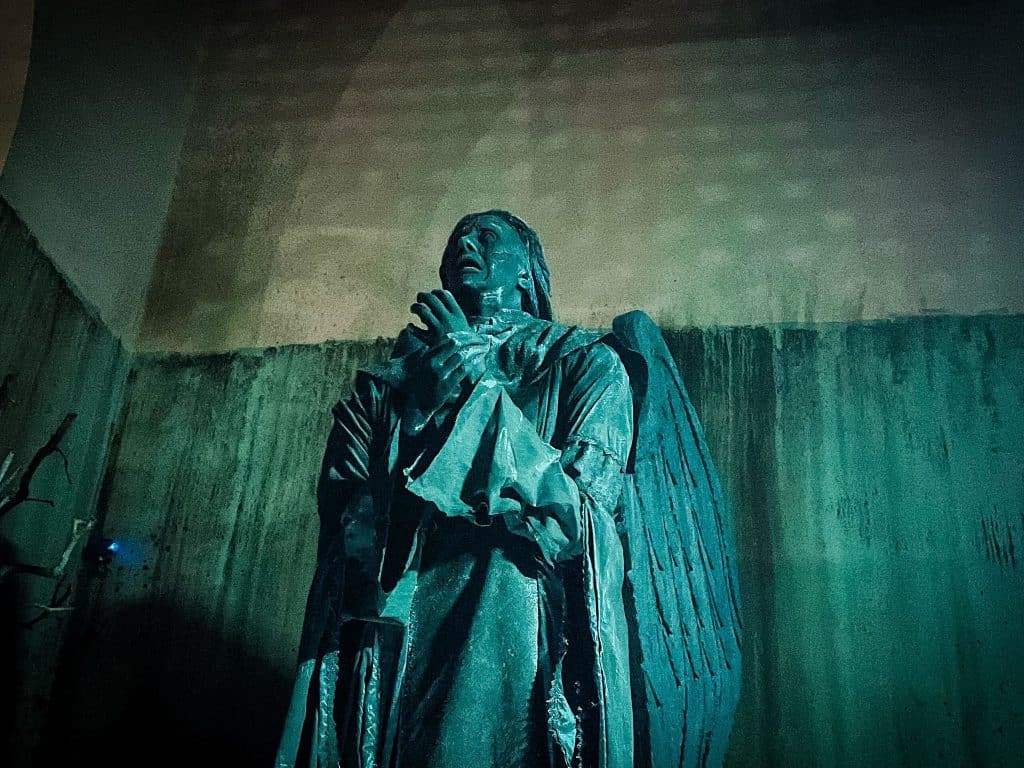 Stranglewood Estate – *RETURNING* Step into this mysterious, once-lively home, now haunted by the ghosts of the past. If only walls could talk…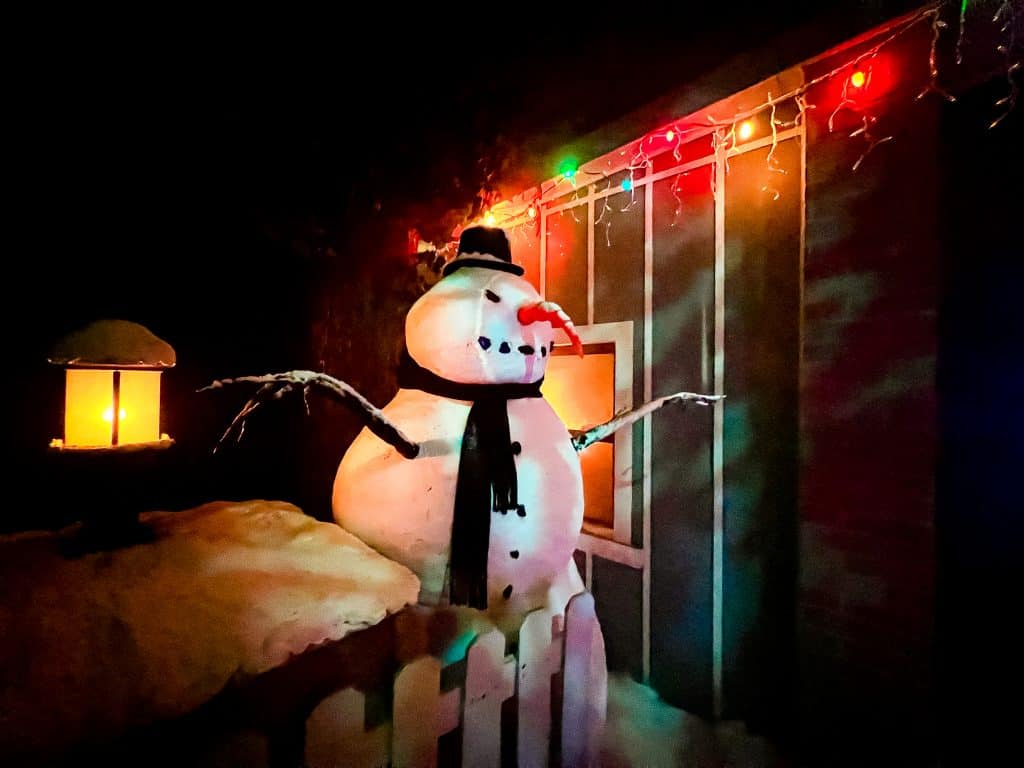 The Residence: Home for the Holidays – *RETURNING* This family couldn't wait to get into the yuletide spirit and spread some holiday fear.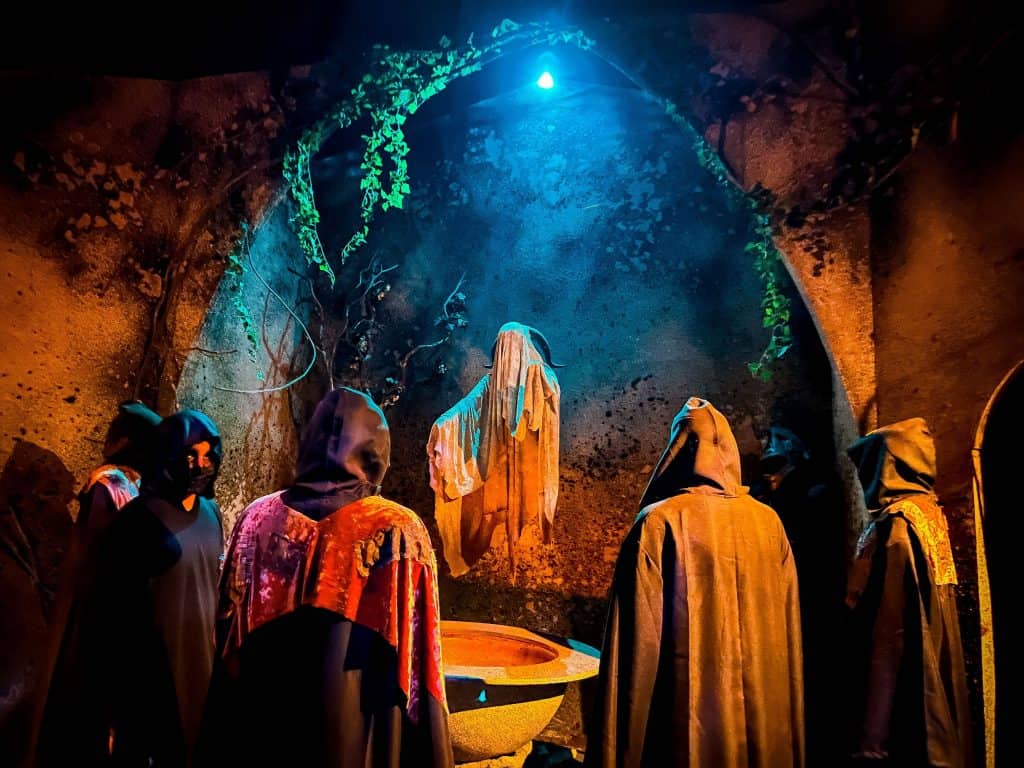 Witch of the Woods — *RETURNING* You've heard the stories of the haunted forest for years. In this all-new maze, you'll have to do your best to evade capture and ritual sacrifice.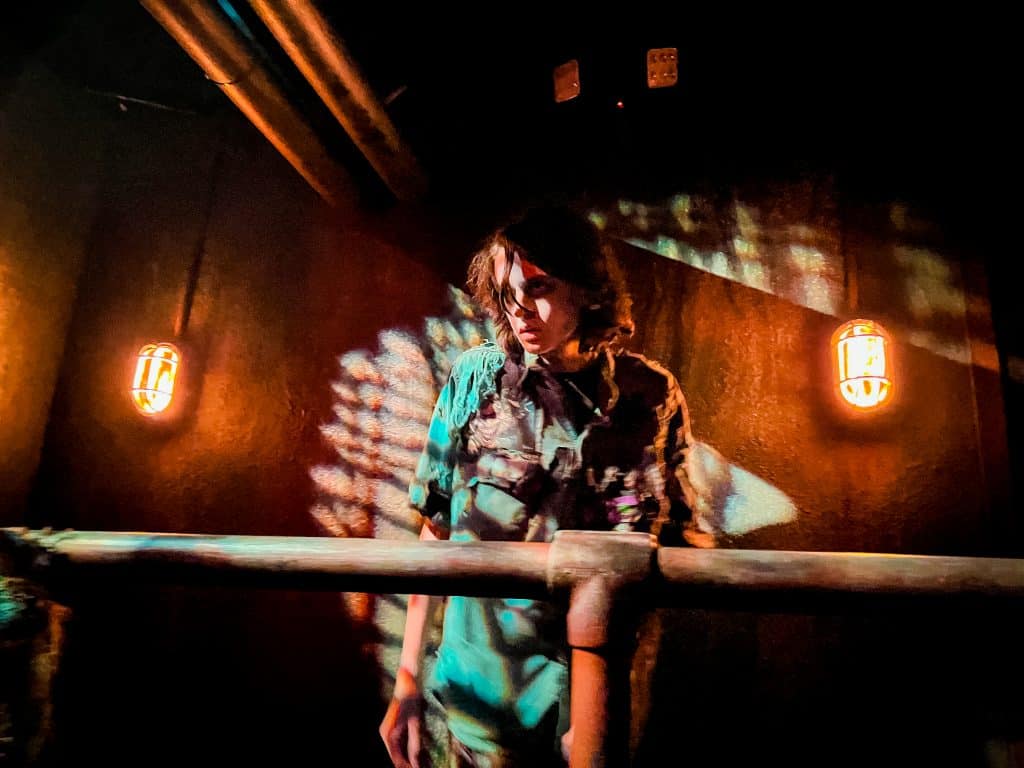 The Forgotten: Uprising – *REVAMPED* In this reimagined haunted house, guests will run for their lives from a band of starving vampires. If they don't escape, they are doomed to be part of the Forgotten army – forever.
Howl-O-Scream 2023 at Busch Gardens Tampa Bay Scare Zones: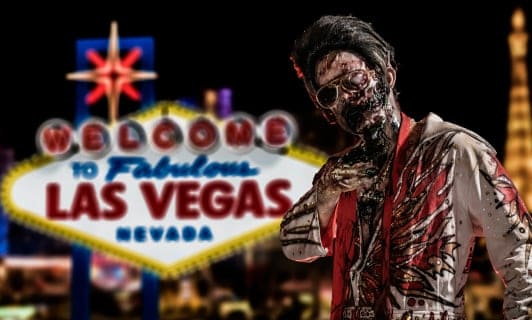 Sin City Zombies – *NEW* Take a high-stakes gamble by visiting the outskirts of the world-renowned Las Vegas strip, recently overrun by the undead and hungry for flesh. Ready to press your luck?
Big Ed's Demolition Derby – *NEW* Enter an arena of chaos where Big Ed and his fellow baddies from all over Howl-O-Scream have come together to compete in his demolition derby and try to survive in this automotive battle royale.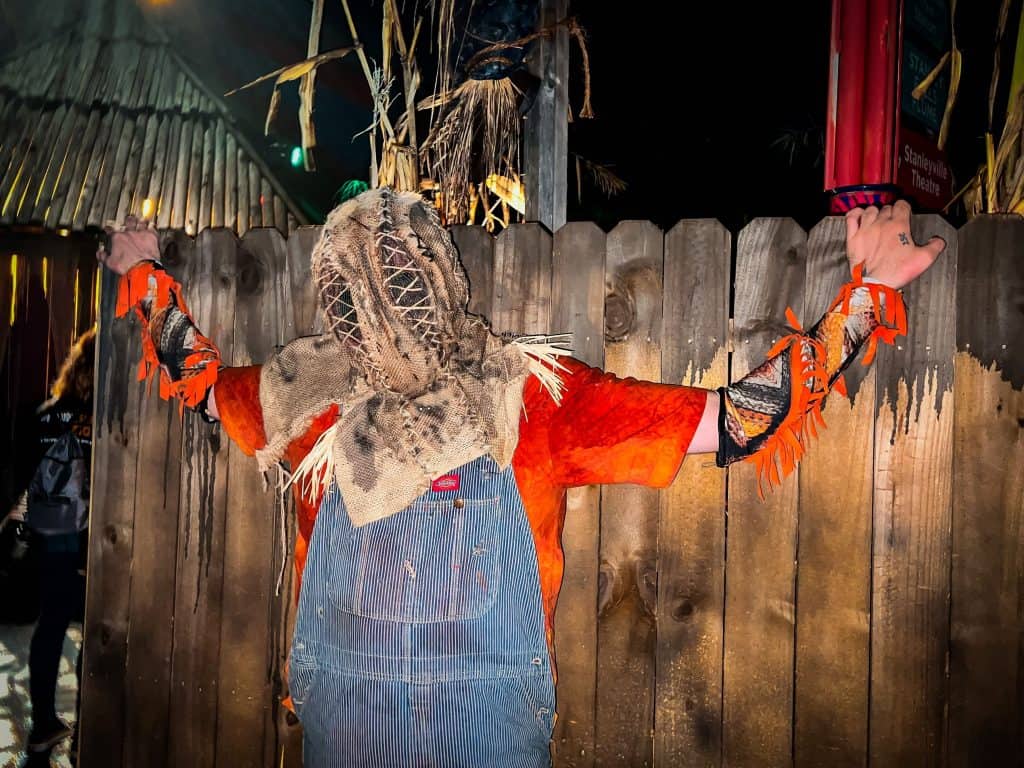 Ravens Mill – *RETURNING* Find what horrors of the Midwest lie in this field of corn. From the looks of these scarecrows, I don't think we are in Kansas anymore…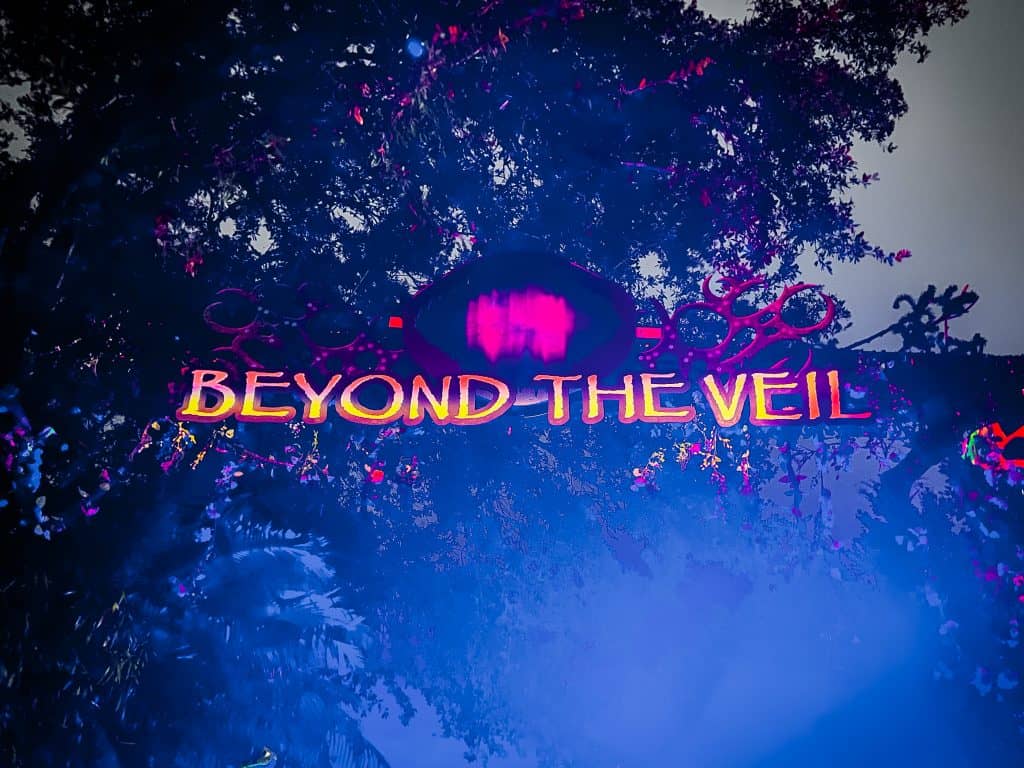 Beyond the Veil – *RETURNING* Enter a wondrous forest where a fleet of mythical creatures is following in your footsteps. We don't think that this fantasy will be like your typical bedtime story.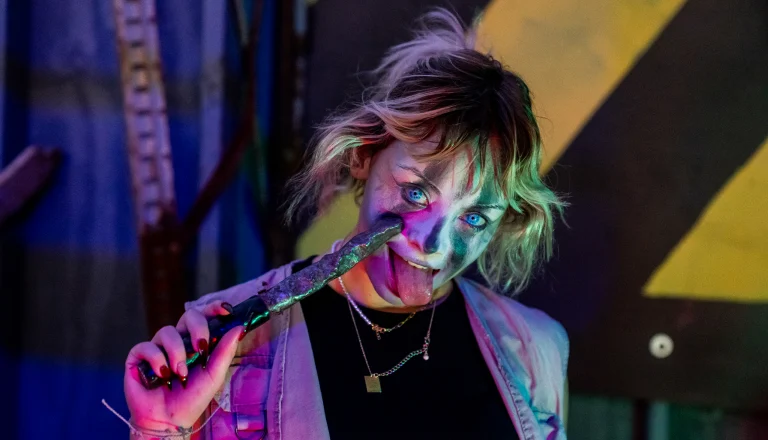 The Junkyard — *RETURNING* Car parts and scraps seem to come to life in this junkyard. Make sure you don't get caught in the metal!
Howl-O-Scream 2023 at Busch Gardens Tampa Bay Shows and Attractions:
Rock the Grave – Become spellbound with this fusion of alternative, pop, and classic rock tunes paired with enchanting special effects, making for a chilling and unforgettable visit to the graveyard.
Cirque X-Scream – You'll be holding your breath on the edge of your seat watching these incredible acts that include trampoline tricks and aerial performances.
The Rolling Bones – This bone-chilling band takes the stage at Dragon Fire Grill with epic covers of classic rock anthems.
Scare-E-Oke – Unleash your inner performer amidst an atmosphere of eerie delight when you take the stage at Gwazi Plaza.
Rides:
Serengeti Flyer – Soar toward the sky on Busch Gardens Tampa Bay's newest attraction, Serengeti Flyer! The attraction's dueling arms achieve a maximum height of 135 feet and reach 68 miles per hour at its peak.
Iron Gwazi – The fears continue at Howl-O-Scream with the Iron Gwazi. This coaster offers speeds of 76mph, two inversions, and a 200-foot drop.
Cobras Curse – Rise 70 feet in the air and meet the eyes of the snake king before you plummet down a winding track.
Kumba – One of the top-rated coasters in the world, Kumba puts guests through a diving loop that gives a feeling of complete weightlessness for 3 seconds.
Montu – Named after an Egyptian God with a hawk's head, this coaster reaches heights of 150 feet and speeds of 60 mph. Hang on!
Scorpion – Boasting a classic (but these days, rare) 360-degree loop, Scorpion takes guests on a short but sweet spin.
SheiKra – One of the biggest, baddest roller coasters in the game. With speeds of 70 miles an hour and a 90-degree drop, SheiKra will show you why the rides at Howl-O-Scream Busch Gardens are just as thrilling as the haunted houses.
Cheetah Hunt – Mimic the challenges of a cheetah hunt. With three launches and the longest track on-site, Cheetah Hunt will make you appreciate the majestic animals it's named after.
Tigris – This ride highlights the power and strength of Tigers. It will take you forward, backward, upside down, and back again!
Where can I get tickets for Howl-O-Scream Busch Gardens Tampa Bay?
You can get your discounted tickets for Howl-O-Scream online here.
Is Howl-O-Scream appropriate for children?
Although it is just a recommendation, Busch Gardens strongly suggests no one under the age of 13 attends Howl-O-Scream events. This is not an "enforceable" policy, but keep in mind that if you bring a younger guest and they decide the event isn't to their liking, tickets are non-refundable. The scare factor isn't the only thing to keep in mind when deciding whether or not this is for your family. The atmosphere of the event itself is adult-oriented, and adults act accordingly.
If you are interested in more kid-friendly Halloween options, check out Busch Garden's Spooktacular. This event is included with park admission to Busch Gardens Tampa Bay and provides children with a unique opportunity to dress up, meet some familiar (and some spooky) characters, and trick-or-treat in a friendly setting. Spooktacular takes place during regular park hours on select dates, from September 8 – October 31.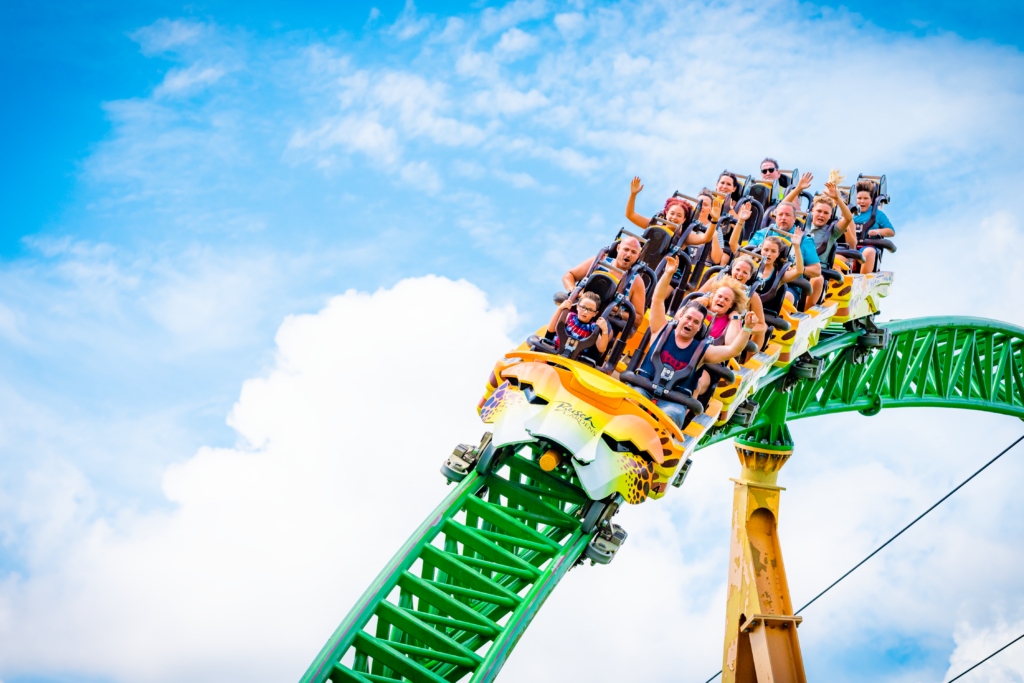 When should I visit Howl-O-Scream?
Howl-O-Scream 2023 dates in a nutshell:
September 8, 9, 10, 15, 16, 17, 22, 23, 24, 29, 30
October 1, 5, 6, 7, 8, 12, 13, 14, 15, 19, 20, 21, 22, 26, 27, 28, 29, 30, 31
There's a lot to consider when deciding when to go to an event like this. So for starters, when can you even go? In September, Howl-O-Scream will be available on Friday, Saturday, and Sunday nights beginning on the 8th. In October, Thursday nights also become available. If you're concerned about crowds, we suggest going in September before the Halloween season is in full gear. Of course, the earlier in the year you go, the hotter it is more likely to be. Predictably, Fridays and Saturdays are the busiest and most expensive nights of the events, but Thursdays and Sundays end an hour earlier. So what to do? We've outlined some pros and cons of each night for you here:
Thursday & Sunday night pros: Typically, these nights entertain lower crowd numbers, and there's less of a "party" atmosphere for those wanting a milder experience. Ticket prices are also a few dollars cheaper.
Thursday & Sunday night cons: Thursdays don't become available until October, and the event lasts only until midnight.
Friday & Saturday night pros: These nights typically fit better with traditional work schedules, and the party goes 'til 1:00 am.
Friday & Saturday night cons: These nights are typically the busier nights, with crowds increasing up to Halloween (especially since Halloween falls during the weekend this year). Ticket prices are also slightly higher.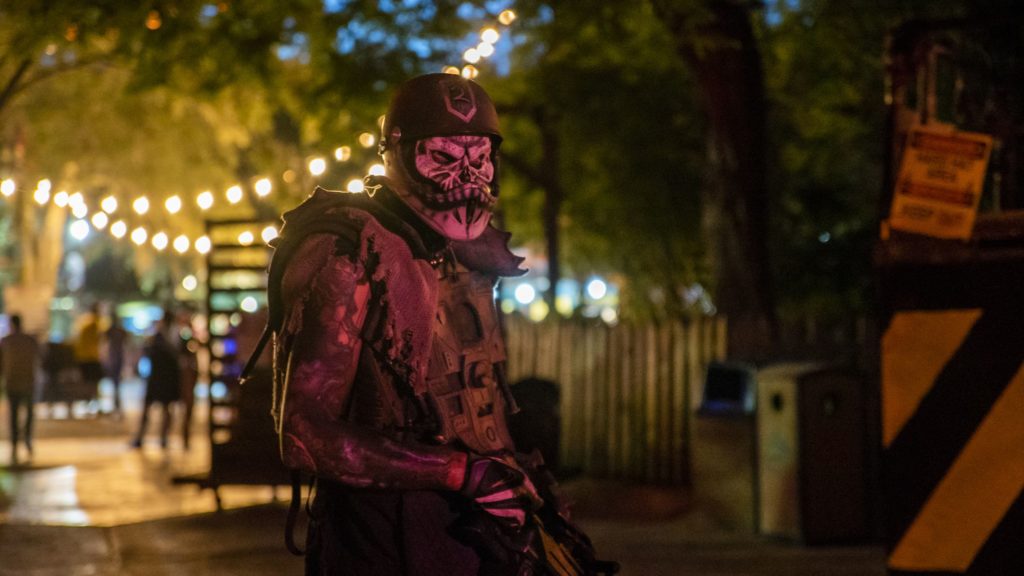 How much does it cost to attend Howl-O-Scream?
One of the most appealing things about Howl-O-Scream is that it is truly affordable fun. Prices will vary through the season, but they started at just $38.99 and didn't exceed $48.99 for the 2022 season. These prices mean that tickets provide a great option for a unique date (or a parent's night out) for the same price of movie tickets and a bucket of popcorn. You can purchase tickets here.
How to save on Howl O Scream Busch Gardens tickets
Like what you see? We don't blame you. We can help you save on your Howl-O-Scream (or other) tickets here!
---