Welcome to our page on Busch Gardens Tampa Bay, a resort that blurs the line between park and zoo. This page in our SeaWorld Center includes vacation-planning information on Busch Gardens Tampa, including an overview of its areas, attractions, and dining.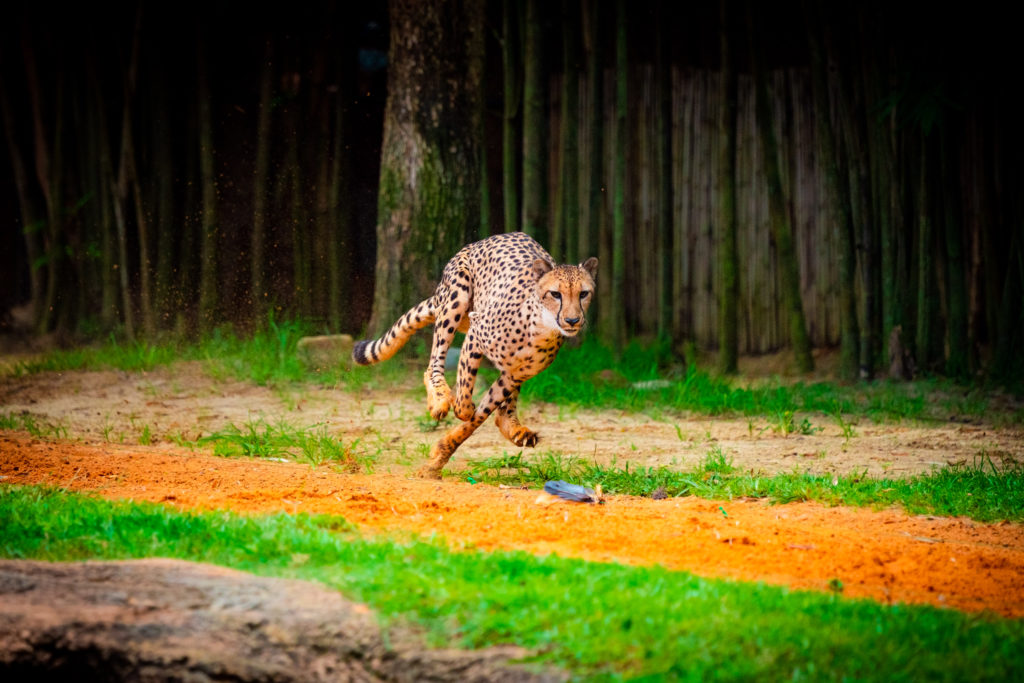 Skip to: Vacation Planning Tips | Attractions & Areas | Dining | Seasonal Events
Vacation Planning Tips and FAQ
How much are tickets to Busch Gardens Tampa?
Ticket prices will fluctuate throughout the year, as they are determined by season and demand.The low end will put you around $90 and can go up another $100 from there. To get a great deal on your tickets to Busch Gardens Tampa, we recommend purchasing your tickets here.
What are the park hours at Busch Gardens Tampa?
As is the case with ticket prices, park hours will fluctuate throughout the year. You can generally count on Busch Gardens to be open from 10:00-5:00 at the minimum, with operating hours being between 9:00-7:00 throughout most of the year. In the summertime, when the sun doesn't set until 8:00 PM or later, the park will likely stay open until 9:00 (and the latest we have seen the park close without accommodating a special event is 11:00 PM).
What is parking like at Busch Gardens Tampa?
While there is one central parking lot accommodating nearly 5,000 spaces available for guests to access on their visit to Busch Gardens, the preferred parking will be tucked away around the corner from the main lot. You can select general or preferred parking from the parking attendant. If you get there early, we personally don't see a huge difference in the distances between these two parking areas. It's later in the day that you might have to hike from your car to the front gate if you select general parking.
General Parking – $25
50% off for Bronze Annual Pass Members
Free for Silver, Gold, and Platinum Annual Pass Members
Preferred Parking – $28 and up (price dependent on season)
50% off for Silver Annual Pass Members
Free for Gold and Platinum Annual Pass Members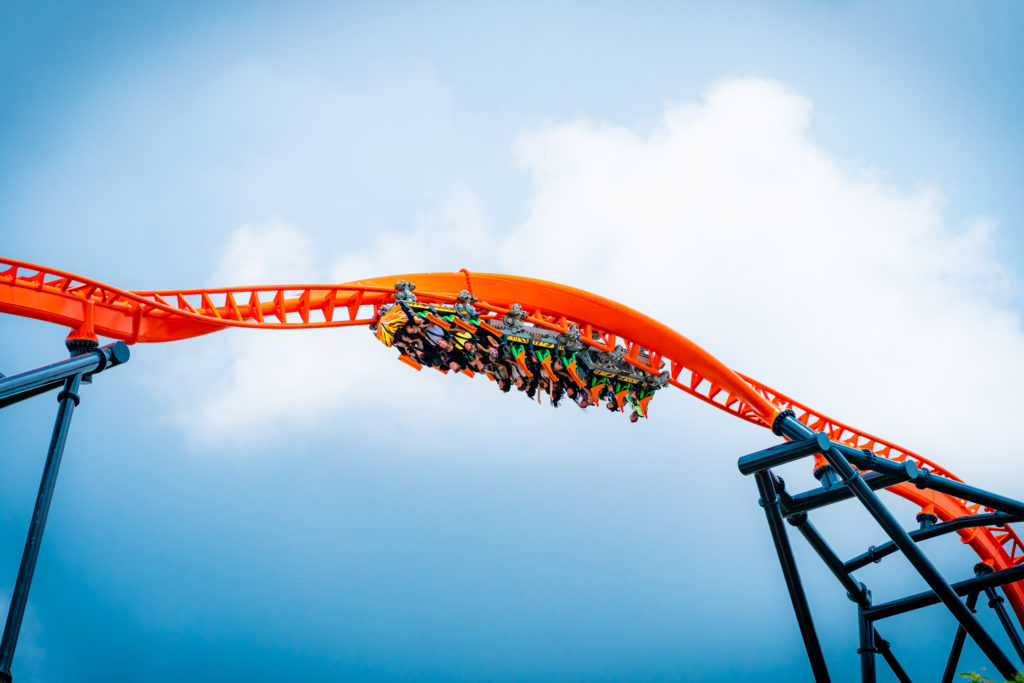 Does Busch Gardens Tampa offer Express Pass?
If you are looking to skip the lines and get on as many participating rides as possible, you'll want to take advantage of Quick Queue Unlimited, which lets you do just that as frequently throughout the day as you please. Prices for this pass will depend on when you go and can range wildly. For example, Quick Queue Unlimited sometimes starts at just $20 per person per day (like during the slow season while Busch Gardens is also running a promotion), but can swing up to $199 per person per day when demand necessitates. Luckily, most of the time Quick Queue Unlimited will run you somewhere in between those two prices.
The attractions that participate in Quick Queue Unlimited are:
Tigris
Falcon's Fury
Cheetah Hunt
SheiKra
Montu
Kumba
Cobra's Curse
Scorpion
Stanley Falls Flume
SandSerpent
Congo River Rapids
There are two other quick queue options that are a little cheaper (though often, the price difference is negligible).
Quick Queue – ride on participating attractions (same list as Quick Queue Unlimited) once per day
Quick Queue Junior – ride on participating attractions:
Cobra's Curse
Stanley Falls Flume
Congo River Rapids
Scorpion
SandSerpent
Air Grover
Can I bring food, snacks, and drinks into Busch Gardens Tampa?
Unfortunately, parks are cracking down on folks bringing their own food and drink with them on their adventures. Busch Gardens Tampa Bay is no exception here. So while you'll have to leave the sandwich fixings at home, you are welcome to bring your own water or refillable water bottles, or snacks for young babies and toddlers. Of course, baby formula and food is permitted, and guests with dietary needs are welcome to bring those specific foods as long as they check in with Park Security upon arrival. From that point, food is subject to approval.
How many days should I spend at Busch Gardens Tampa?
The answer to this question depends on a few factors, but in general we feel confident you can enjoy most of what Busch Gardens Tampa has to offer in one day. If you are crunched for time, then we recommend adding a Quick Queue option to make best use of the time you do have. Of course, to meander around the park at a leisurely pace and truly see everything, we recommend two full days at Busch Gardens Tampa. Just be sure to prioritize your time – between the rides, shows, attractions, and sheer number of animal exhibits, you will find your day goes by quickly here!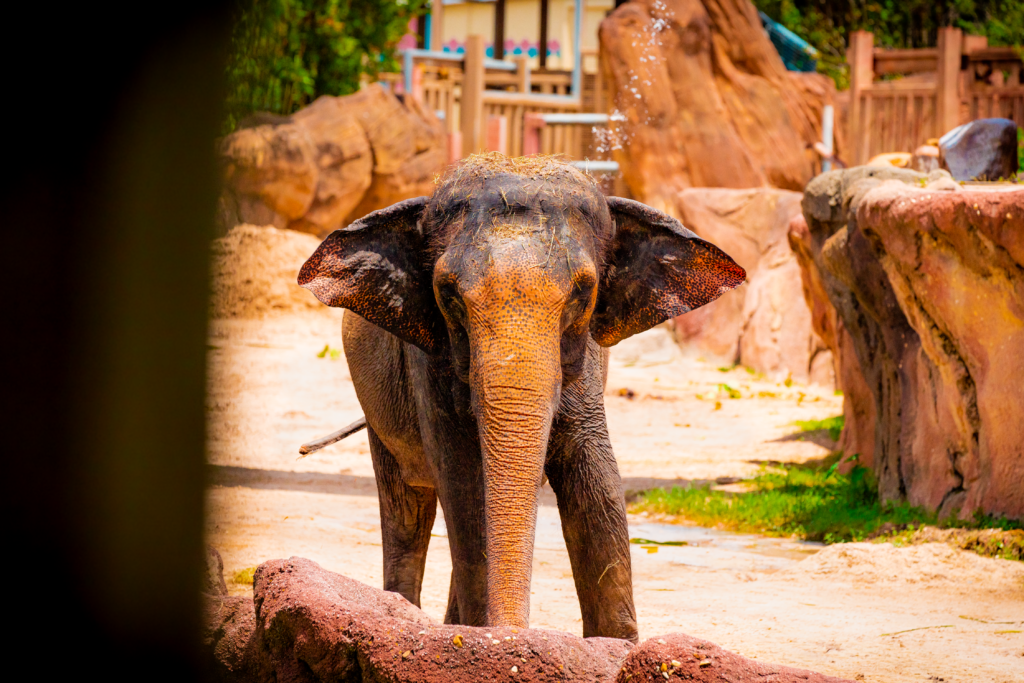 Attractions & Areas
Morocco
This beautifully themed area welcomes you to the park. Here, you can find services such as Lost & Found, Park Security, and Guest Services.
Bird Gardens
The Bird Gardens are much like what you'd imagine them to be. In addition to birds, you can find kangaroos and access to the Festival Walkway.
Sesame Street Safari of Fun
This is the best place in the park to take your little ones. With kid-friendly activities and attractions, Sesame Street Safari of Fun delivers on every level.
Stanleyville
Here, you can find some of the biggest rides on site. Tigris, Stanley Falls Flume, and SheiKra are all accessible through this section of the park.
Jungala
Jungala is a beautifully themed section of the park that connects Stanleyville and Congo. Guests can see Orangutans and Tigers, or hop on the Skyride.
Congo
This fun section of the park features Congo River Rapids, an exciting river adventure, and Kumba, one of the bigger coasters on site.
Pantopia
As the name might suggest, this is the most central area of the park. Here, you can hop on SandSerpent, Falcon's Fury, or Scorpion, and explore Serengeti Outpost.
Serengeti Plain
The Serengeti Plain houses a number of animals for guests to see while on their train tour. Lions, giraffes, zebras, and gazelles are all some of the animals that call Busch Gardens home.
Edge of Africa
Although this part of the park doesn't have any major attractions, it is the area guests go to for the train station to the Serengeti.
Egypt
This section of the park is near the entrance. It houses Montu, Cobra's Curse, Skyride, and Cheetah Hunt, some of the most thrilling attractions Busch Gardens has to offer!
Nairobi
Nairobi is a quaint section of the park that houses the Myombe reserve. Here, guests can see gorillas and tortoises.
Dining
There are a handful of places to grab a bite to eat at Busch Gardens Tampa Bay. Whether you're looking for something quick to take with you on the go, a refreshing drink to enjoy in the Florida sun, or a dining experience to share with a loved one, there are options for you here! Guests can also elect to participate in the All-Day Dining Deal, which is essentially what it sounds like. You can purchase tickets for that here. Not sure if that's the right fit for you? Check out our guide page on dining and experiences at Busch Gardens Tampa here for a full breakdown of dining.
Seasonal Events
Busch Gardens Tampa has a great lineup of annual events. No matter when you're visiting, you can almost be sure that there will be something extra for you to do. Click the names of each of these established favorites for full details.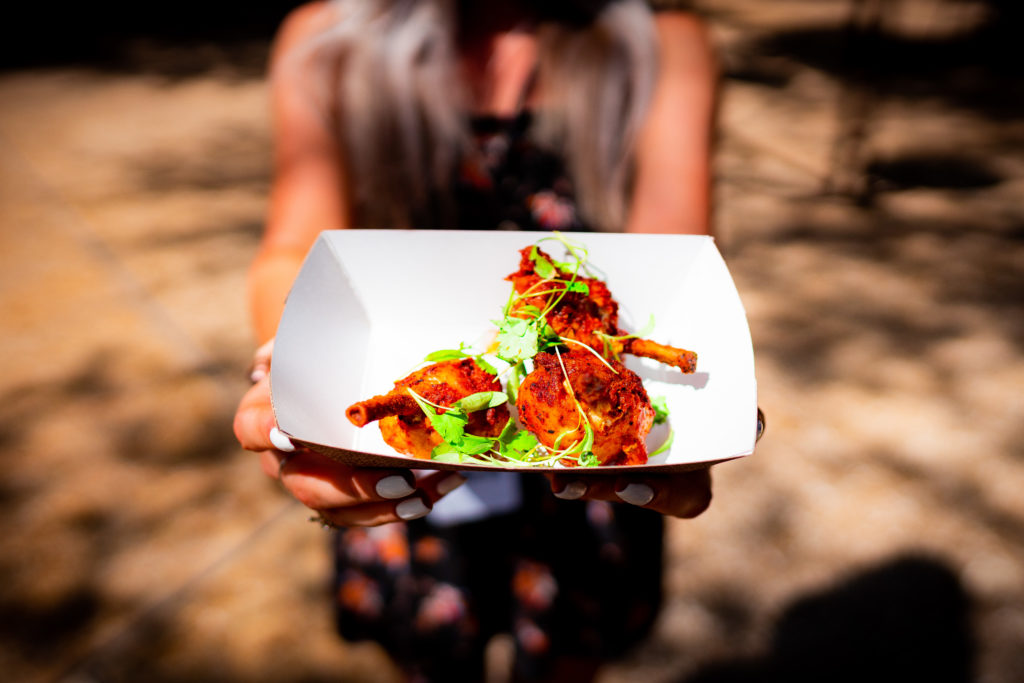 Bier Fest – August 12 – September 5, 2022
Kick off fall with craft beers and specialty cocktails. Get a lanyard to make sure you don't miss out on any of the great tastes!
Howl-O-Scream – September 9 – October 31, 2022
The premier Halloween event in Tampa. Separately ticketed, after-hours event. 
Halloween Spooktacular – September 10 – October 30, 2022
The premier daytime Halloween event for kids in Tampa. Meet characters, enjoy the Trick-or-Treat Trail, and get into the Halloween spirit.
Kids' Weekends – January 29 – February 13, 2022
Twice during the year (during Halloween and in the summer) join Elmo and his friends in seasonal festivities.
Christmas Town – November 13 – January 2, 2022
The holiday season comes alive throughout the park. Guests can enjoy songs, specialty foods, and seasonal entertainment.
Mardi Gras – January 8 – March 6, 2022
Laissez les bon temps rouler! Let the good times roll at Busch Gardens Tampa. Bring the Bayou to Central Florida.
Food and Wine Festival – March 11 – May 22, 2022
Enjoy specialty food and drink throughout the park.
Cinco de Mayo – May 5 – 8, 2022
Celebrate Cinco de Mayo at Busch Gardens Tampa. The party goes on with food, drink, and entertainment.
Summer Nights – May 27 – August 7, 2022
Tell me more, tell me more! Summer Nights at Busch Gardens means long, warm days and cold, refreshing beer. End the day with a beautiful fireworks demonstration.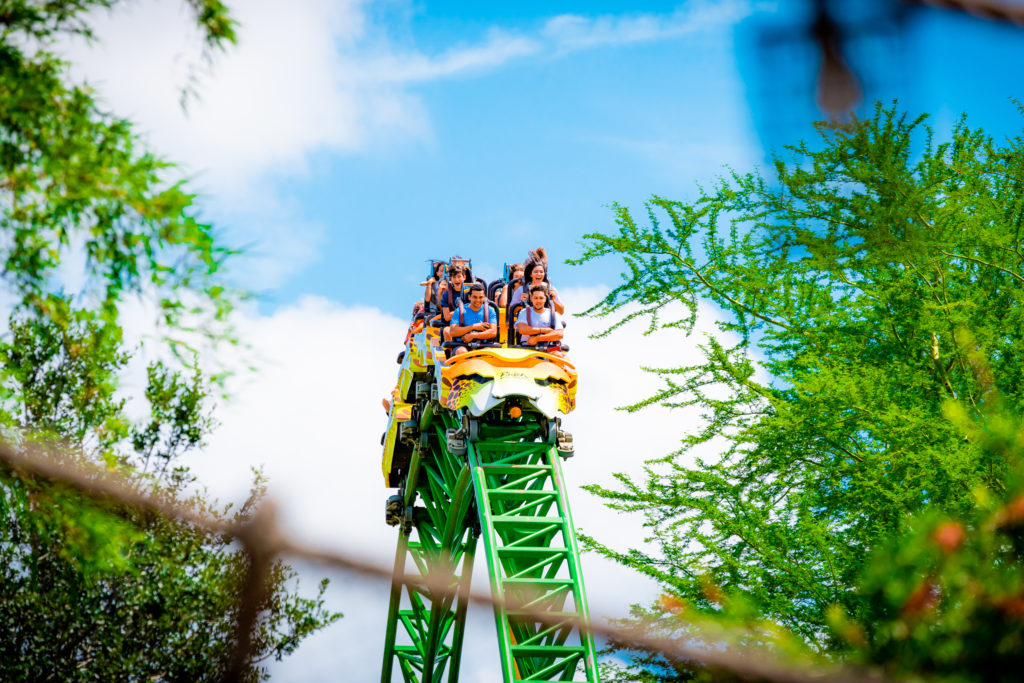 All this information is just the tip of the iceberg when it comes to Busch Gardens Tampa Bay and all it has to offer! Use the rest of our guide pages in the SeaWorld Center to plan your next vacation to Busch Gardens.