Preview this Page
Overview
With the array of exciting coasters that await at Busch Gardens Tampa Bay, it's essential to satisfy your hunger you build while letting out those exhilarating screams! This guide aims to assist you in efficiently fueling up for your fun-filled day, ensuring you're ready for your next exciting adventure!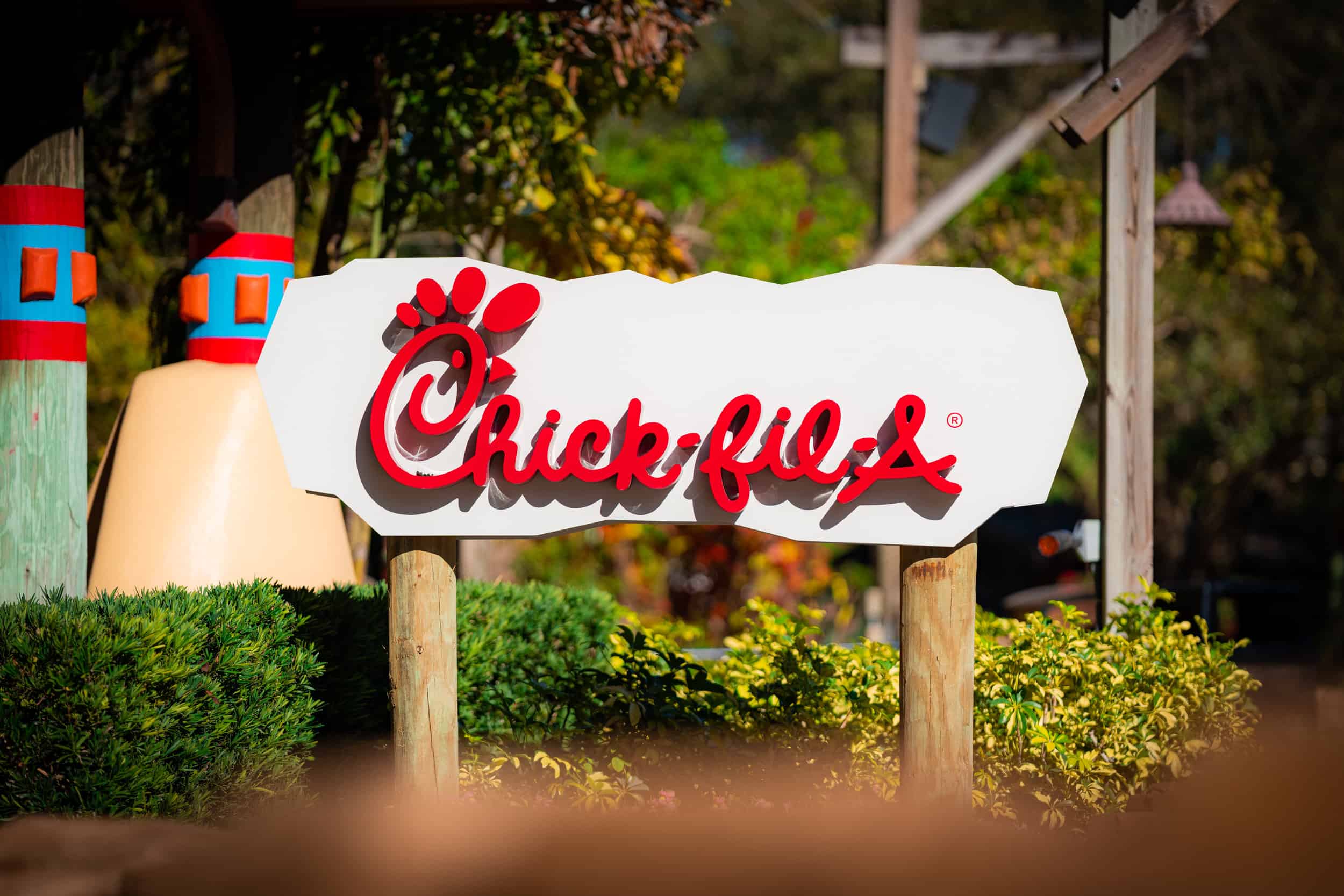 Where can I eat at Busch Gardens Tampa Bay?
Busch Gardens Tampa Bay has a smorgasbord of dining options to take advantage of when hunger strikes. Whether you're in the mood for a quick bite to fuel your thrills or a relaxing sit-down experience with refreshing libations, this is your guide to what's available and what to expect at Busch Gardens Tampa Bay's delectable dining locations. 
Before heading to the park, be sure you have your ticket in hand! You can find discounted admission to Busch Gardens Tampa Bay through Orlando Informer here. 
All-Day Dining Deal
The All-Day Dining Deal is an upgrade purchased on top of regular park admission. Once every 90 minutes, participants in this program can grab one entree, one side or one dessert, and one regular-sized non-alcoholic beverage from participating restaurants. Children participating in the All-Day Dining Deal are eligible to grab one kid's meal from participating locations every 90 minutes. it's a fantastic offer if you and your family bring an appetite!
If this program wasn't delicious enough, we at Orlando Informer often times offer discounted admission that includes the All-Day Dining Deal, which you can explore here! 
Quick Service
Coaster Coffee Company
Morocco
Kickstart your morning with a cup of joe and a pastry in hand! Coaster Coffee Company serves an array of Starbucks beverages, so you can get your caffeine fix just the way you like it! 
Chick-fil-A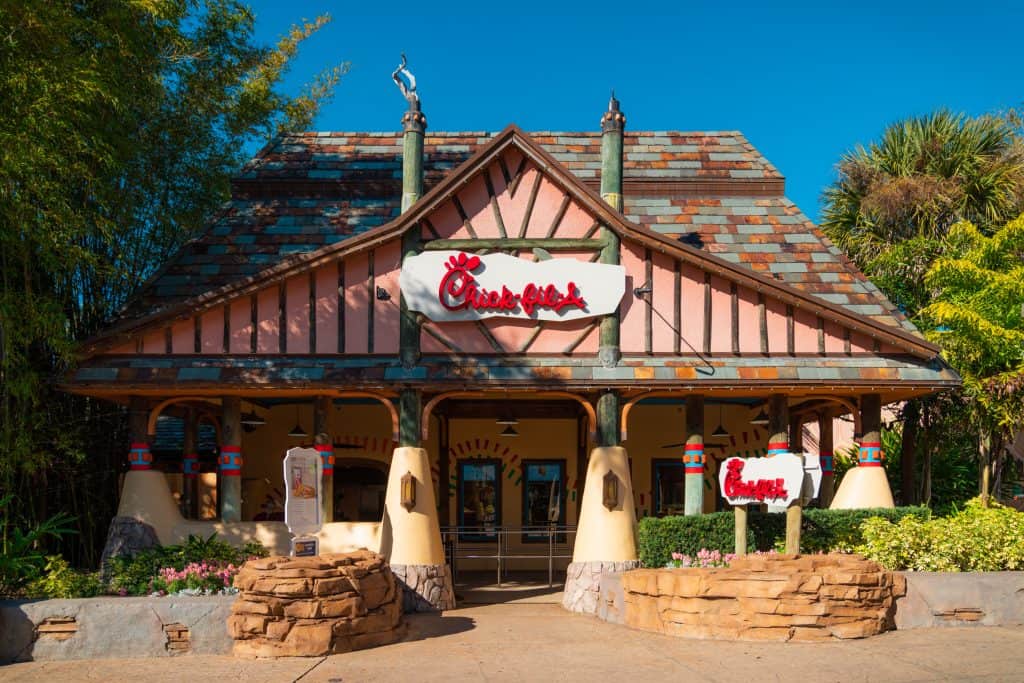 Jungala
Accepts All-Day Dining Deal
A slice of the outside world awaits you in Jungala. Indulge in their famous chicken sandwiches, nuggets, waffle fries, milkshakes, frosted lemonades, and more! Please note, true to Chick-fil-A's tradition, this location remains closed on Sundays.  
Dragon Dog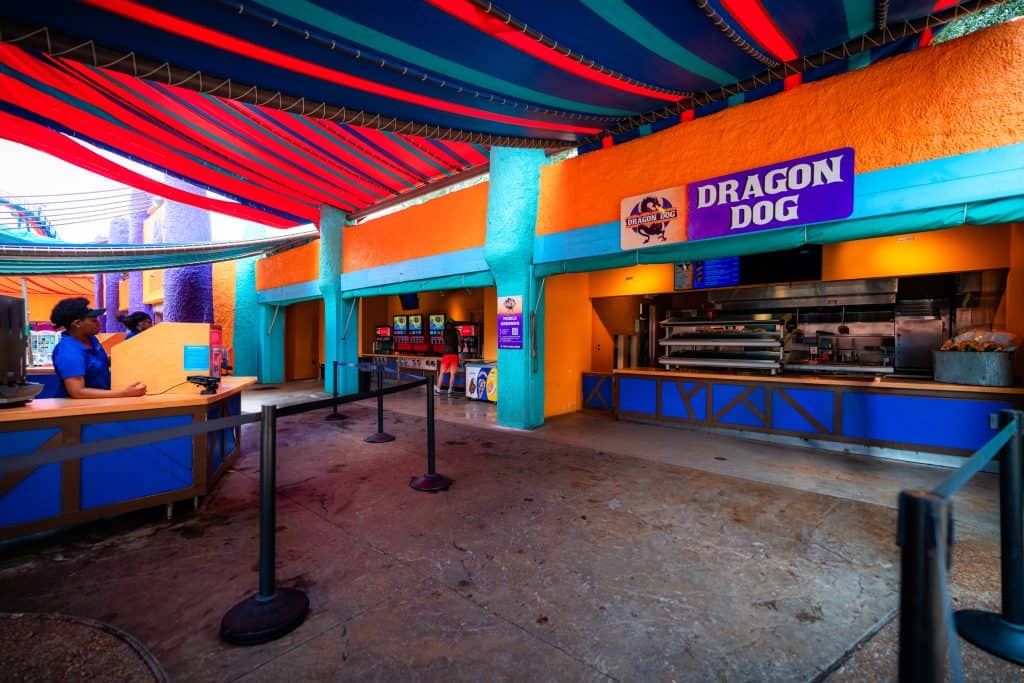 Pantopia
Enjoy a classic theme park treat with a gourmet twist! Bite into some classic franks adorned with toppings like salsa, macaroni and cheese, japaleños, caramelized onions, and more!  
Dragon Fire Grill & Pub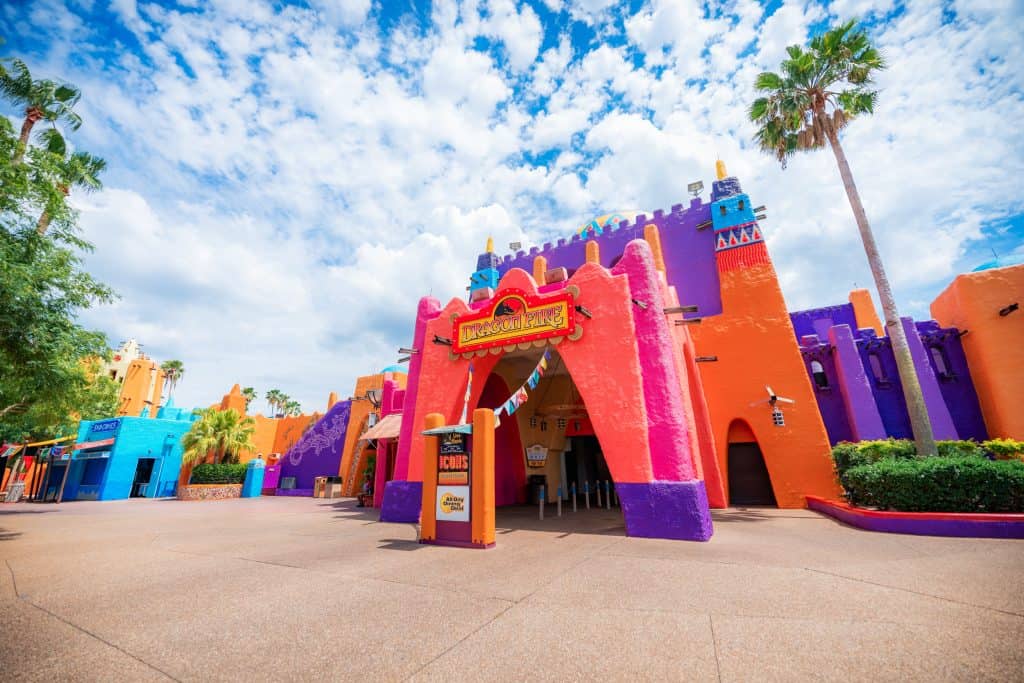 Pantopia
Accepts All-Day Dining Deal
Looking for a one-stop spot that will satisfy all of your family's cravings? Dragon Fire Grill & Pub's menu boasts delicious pizza, chicken platters, burgers, and Asian cuisine as well as brews and cocktails for those 21+. During select times of the year, your meal is paired with live entertainment that takes the stage of this restaurant. 
Moroccan Delights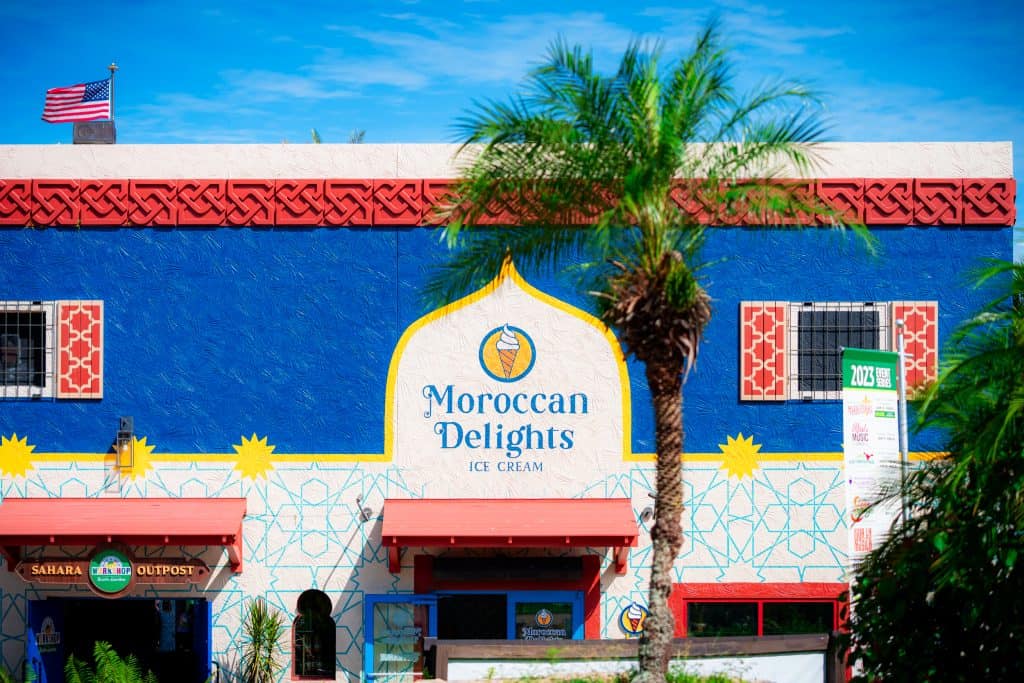 Morocco
Escape the heat and give in to your sweetest cravings with a delightful selection of ice cream cones, sundaes, milkshakes, and floats. 
Oasis Pizza at Serengeti Overlook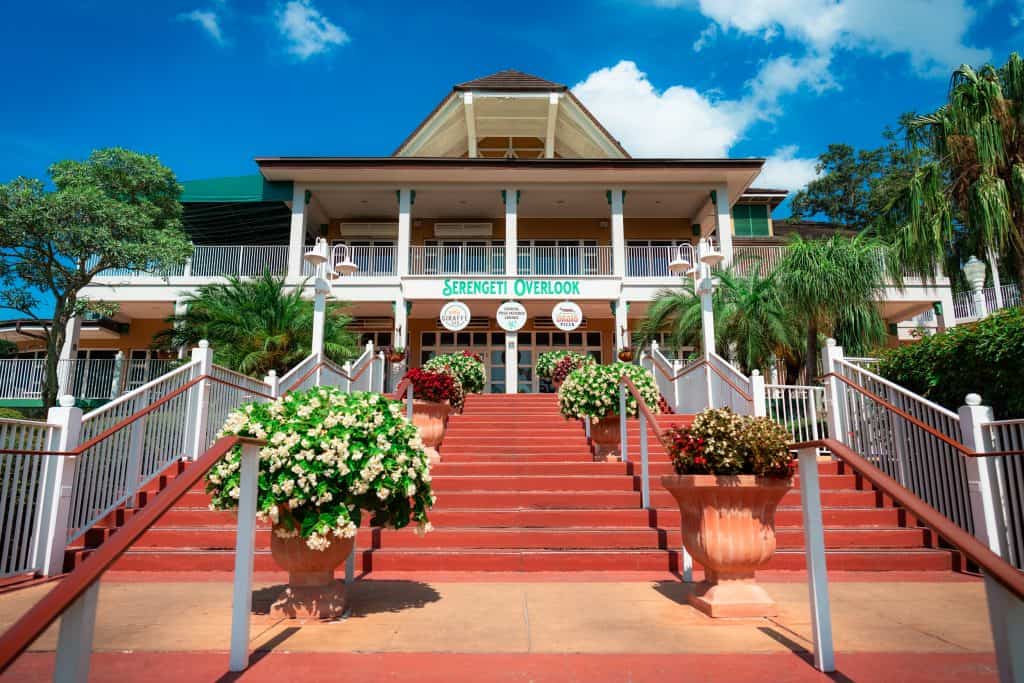 Edge of Africa
Accepts All-Day Dining Deal
Gaze upon one of the most captivating vistas in Busch Gardens Tampa Bay, while treating your taste buds to a spread of mouthwatering pizzas and salads. 
Twisted Tails Pretzels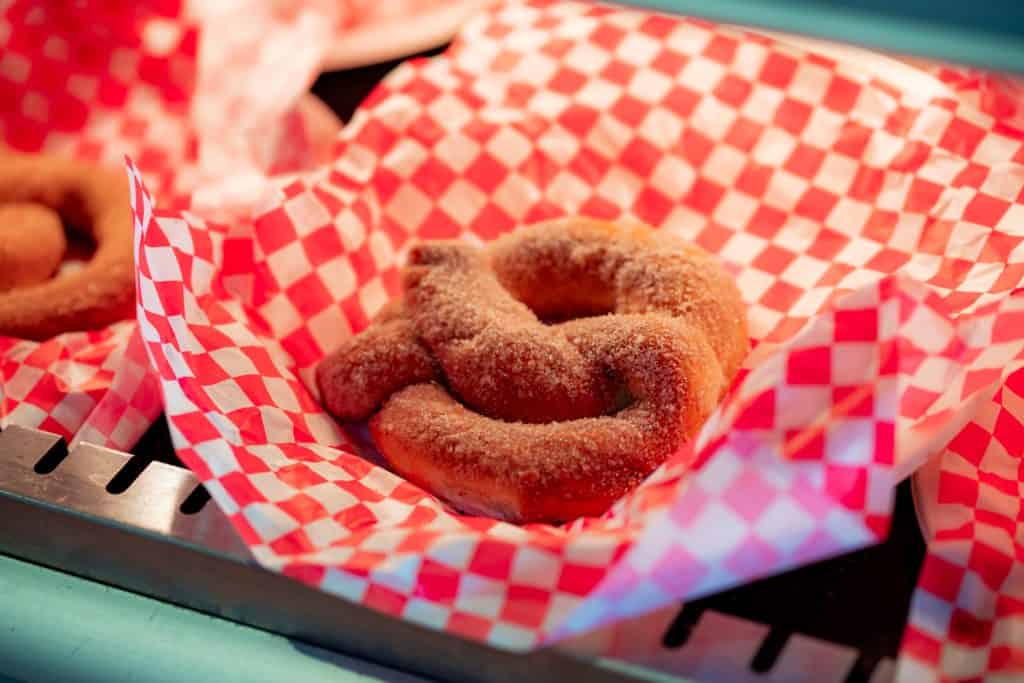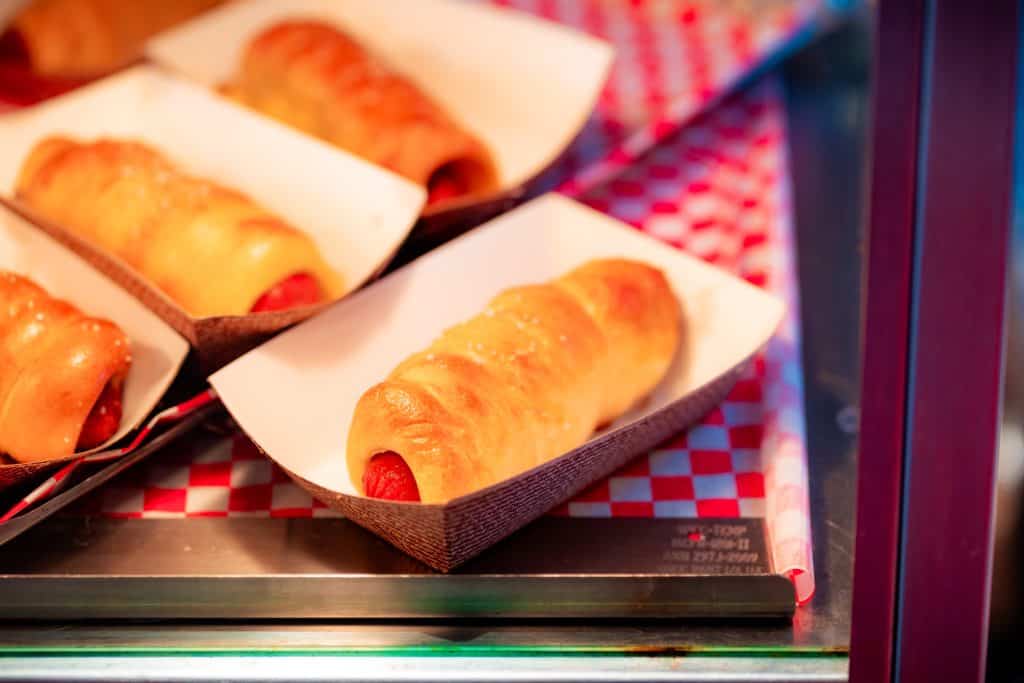 Pantopia
Twisted Tails Pretzels serves another theme park favorite that caters a variety of sweet and savory combinations twisted to perfection. 
Zambia Smokehouse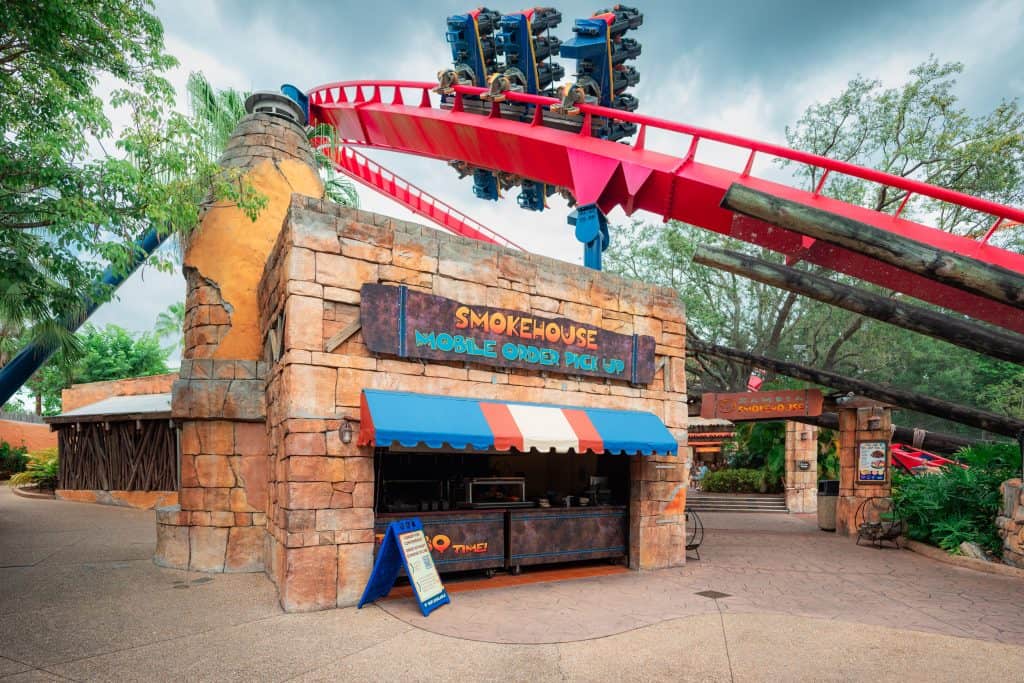 Stanleyville
Accepts All-Day Dining Deal
Prepare your taste buds for a feast of flavors from the barbecue pit! Indulge in dishes that range from chicken, brisket, and ribs that are perfectly smoked and seasoned. 
Zagora Café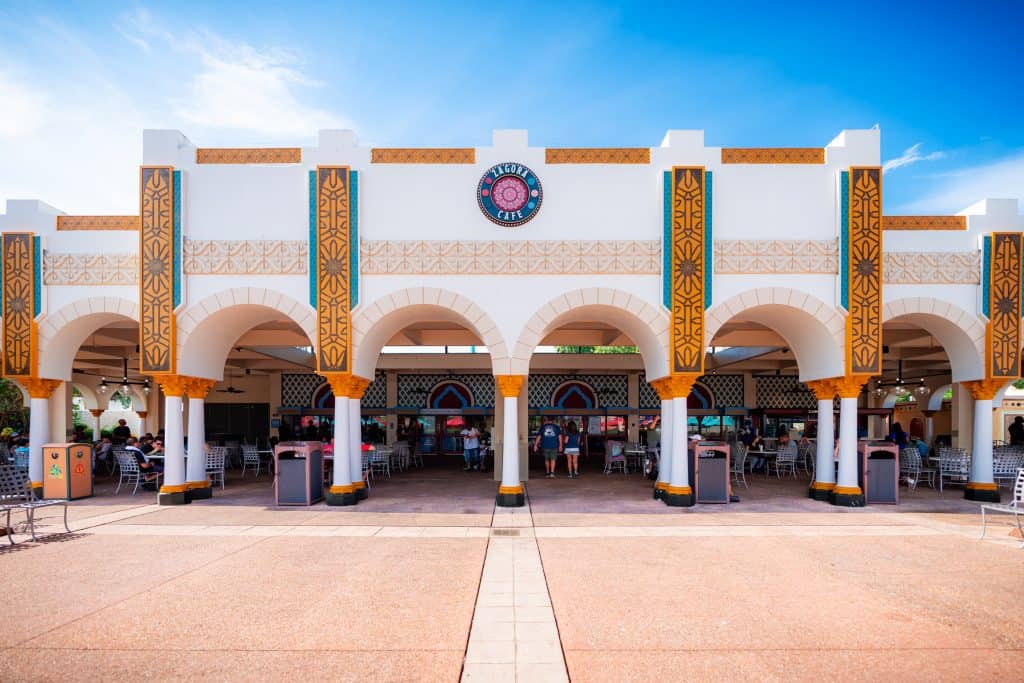 Morocco
Accepts All-Day Dining Deal
Fuel up as you dash from coaster to coaster with fresh-off-the-grill burgers and chicken tenders from Zagora Café. 
Full-Service Bar
Giraffe Bar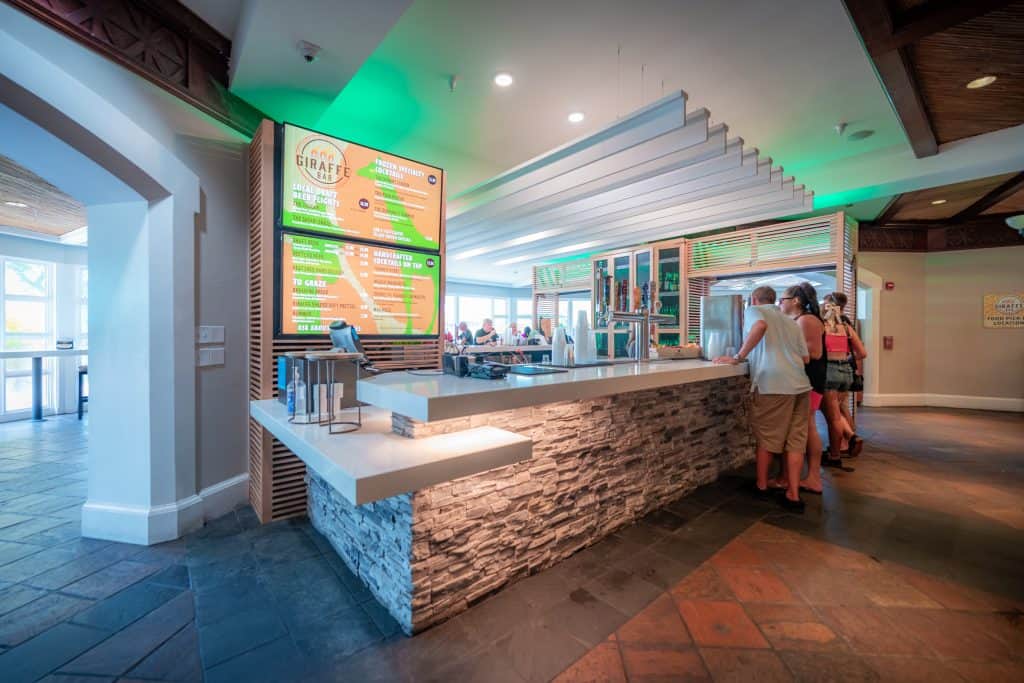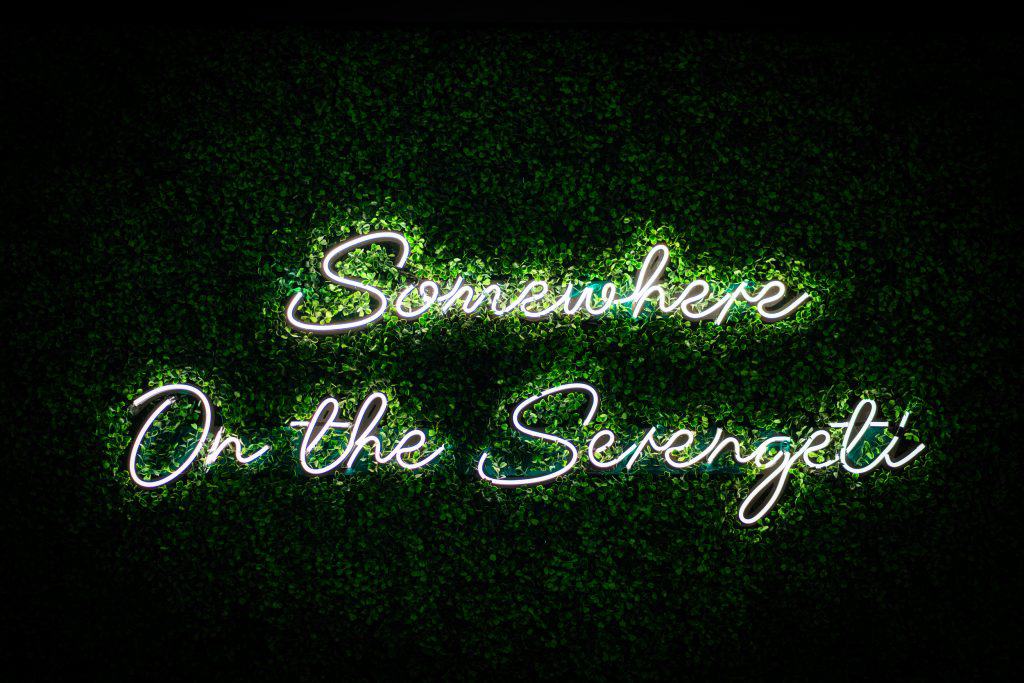 Edge of Africa
Cherish a selection of craft beers, cocktails, and wine as you bask in the beauty of the Serengeti Plain. Not only can you enjoy your drink in this picturesque setting, but Busch Gardens also takes pride in serving "proud pours" – wines that support preserving wildlife and natural habitats.
Springs Taproom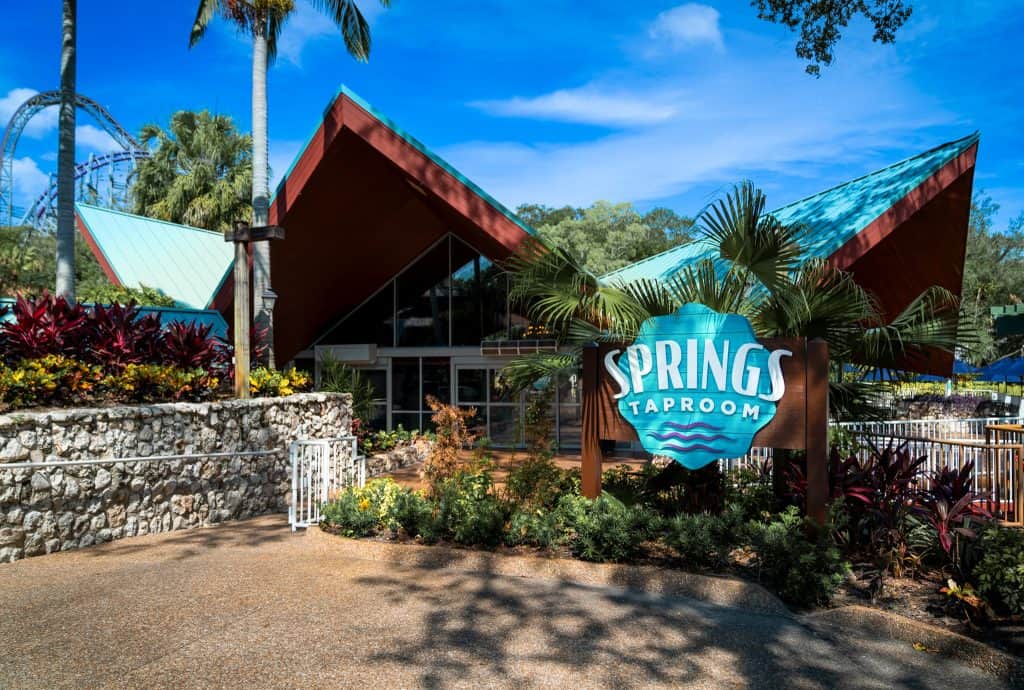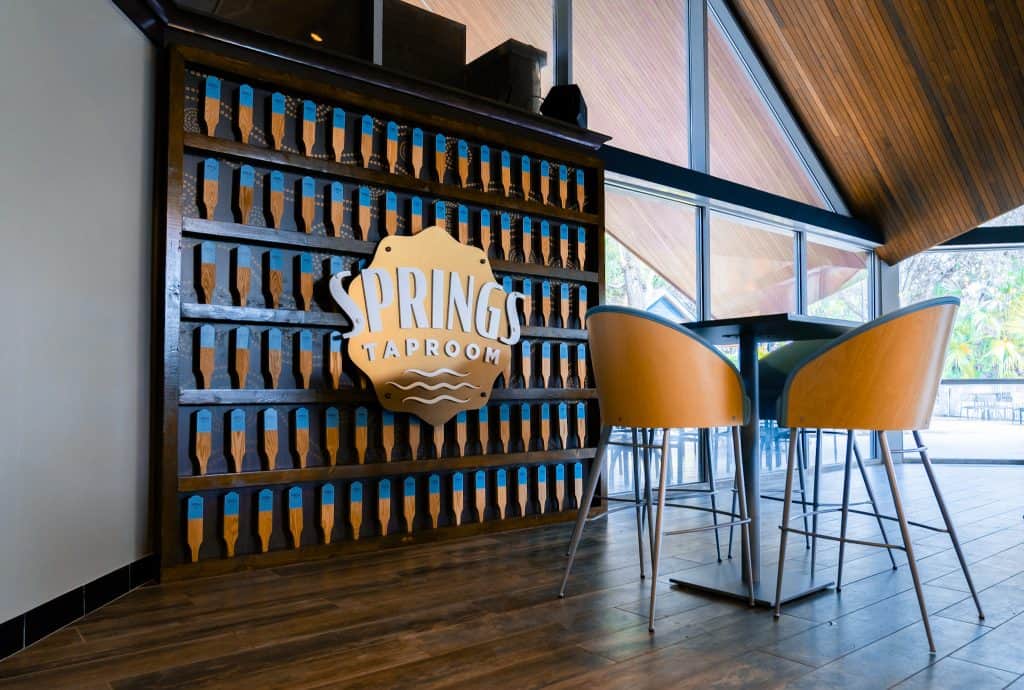 Bird Gardens
Sip on an assortment of cocktails, wines, and brews, perfectly complemented by a selection of small bar bites.