Preview this Page
Overview
Busch Gardens Tampa Bay's summer celebration, Summer Nights, kicks off on May 26 and keeps the party going strong through August 6! You'll get longer park hours, giving you and your crew more time to ride on incredible coasters, enjoy captivating entertainment, and watch a fireworks finale on select nights to top it all off! Get ready to make unforgettable memories during this epic summer extravaganza at Busch Gardens Tampa Bay!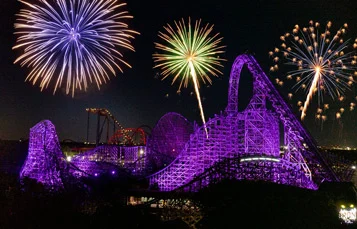 The fun doesn't stop at Busch Gardens Tampa Bay when the sun goes down! With extended park hours, themed party zones, and jaw-dropping entertainment, a visit to Busch Gardens Tampa Bay between May 26 through August 6 should be on your summer bucket list.
Please check the park schedule before your visit to see if this event is happening during a Summer Nights evening to ensure you don't miss out on any of the fun Busch Gardens has in store for you!
We've got some sizzling savings for you on your Busch Gardens Tampa Bay visit, which you can check out here!
Turn It Up! Remix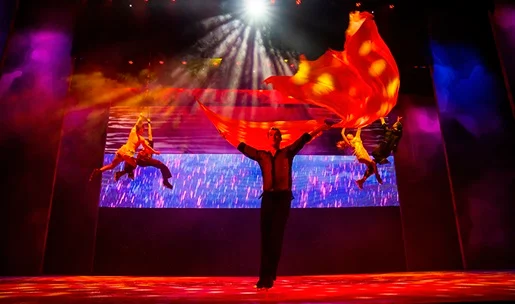 As the temperature drops and incredible talent takes the ice, prepare to be blown away! In Moroccan Palace, Busch Gardens Tampa Bay's ice skating team takes center stage to share the message of living life to the fullest as technology and artistry come together for an inspiring, unforgettable show.
Gwazi Beats
Drums, dancers, and stilt performers come together for an epic atmospheric show that you won't want to miss. Gwazi Beats allows you to dance the night away at one of Central Florida's top theme parks.
Cirque Electric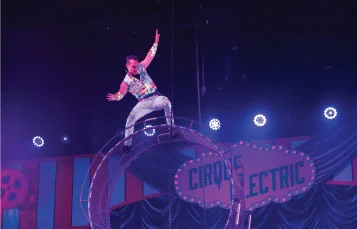 Prepare to be amazed by this extraordinary acrobatic show, set to take place in the magnificent Stanleyville Theater. This captivating performance will have you on the edge of your seat!
Icons
Get ready to groove and sing along to the ultimate musical revue, hitting the stage at Dragon Fire Grill starting June 11! Prepare to be transported as our talented performers celebrate the iconic hits of legendary musicians throughout time.
Summer Nights Fireworks Spectacular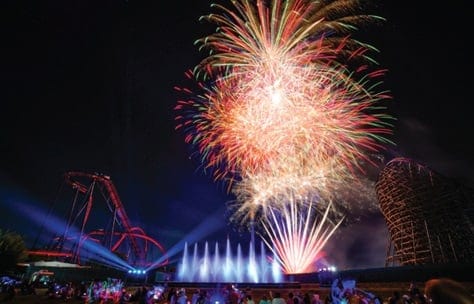 Once you have enjoyed the variety of nighttime entertainment, make your way to Festival Field for an illuminating fireworks extravaganza. The night sky comes alive with vibrant colors and accompanying music every Friday and Saturday, as well as Memorial Day Weekend and celebration from July 2-4.
This and more can be accessed with discounted admission from Orlando Informer! Save big on this ultimate event of the summer season!