Want to get this newsletter directly in your inbox? Sign up for the email version here.
Here's what you need to know in the world of Orlando theme-park news for the week of Jan. 18-24, 2021.
1. Disney had some big news this past week, announcing the return of Festival of the Lion King. Not only has this fan-favorite stage show been sorely missed since Animal Kingdom reopened last July, but it marks something of a major milestone for the entirety of Walt Disney World Resort: a bigger return to live entertainment, which the company has been – understandably – very trepidatious about doing (so far, the only live performers have been featured in cavalcades and flotillas, where social distancing could be safely achieved for all involved). Expect to see Simba and company back in the theme park sometime this summer – in a pandemic-modified form, of course.
Want to learn why Festival of the Lion King is such a beloved production? You can find our glowing write-up here.
2. Did you miss this little Universal Orlando nugget from last week? It's too important to let slip by! Revenge of the Mummy went down for a comparatively lengthy refurbishment, from January 4 through 15, and we were quite keen to see what may be different upon its reopening last weekend. (Okay, okay – it's also one of our most favorite attractions at the resort, and we simply missed taunting Brendan Fraser with that elusive cup of coffee.) We're happy to say the 17-year-old ride is looking better than ever, with new projectors and brighter imagery.
We had some fun with the Mummy here and posted about the refurbished effects here.
3. It wouldn't be a normal theme-park week without talking about Super Nintendo World, right? The grand opening of the upcoming land, located over at Universal Studios Japan, may have just gotten delayed to an unknown date, but that hasn't stopped Universal from continuing to trickle out some more exclusive Super Mario merchandise elsewhere within the park (namely, the Hollywood section, where the Mario Café & Store already sits). There's a whole bunch of new goodies to explore, highlighted by an entire line devoted to the old-school, 8-bit Mario of yesteryear.
Explore all the new options in our brand-new guide to Super Nintendo World's shopping and merchandise here.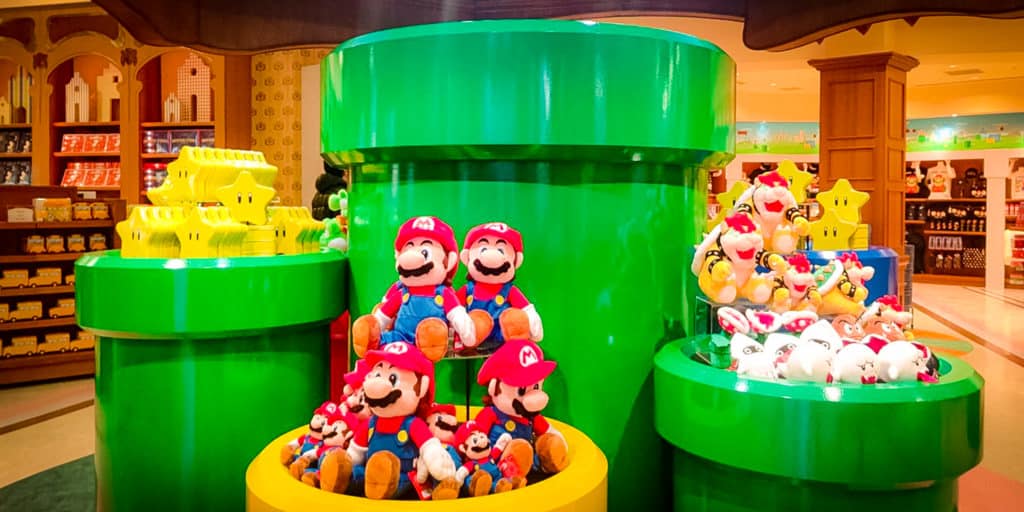 4. Orlando Informer was in the news this past week! The Orlando Business Journal did a big, multi-day series, looking at what various theme-park websites and businesses were up to during the pandemic last year; for us, they talked to our owner, Taylor Strickland, about how our little company was able to use "its biz to help the tourism industry that helped build it." It's a nice little peek into how – and, more importantly, why – we do what we do, and we're happy to share a small slice of our passion with you.
You can find that interview here.
5. Oh, and one more thing – four new raptors have made their debut around Jurassic World VelociCoaster! The latest additions to Universal Orlando's highly anticipated coaster were secured into place on Saturday afternoon. You can spot two of them atop the structure that will eventually serve as the attraction's entrance, while the second pair stands guard above the path you will take to enter the queue. Even under their protective wrapping, these clever girls are looking fierce.
Take an even closer look here.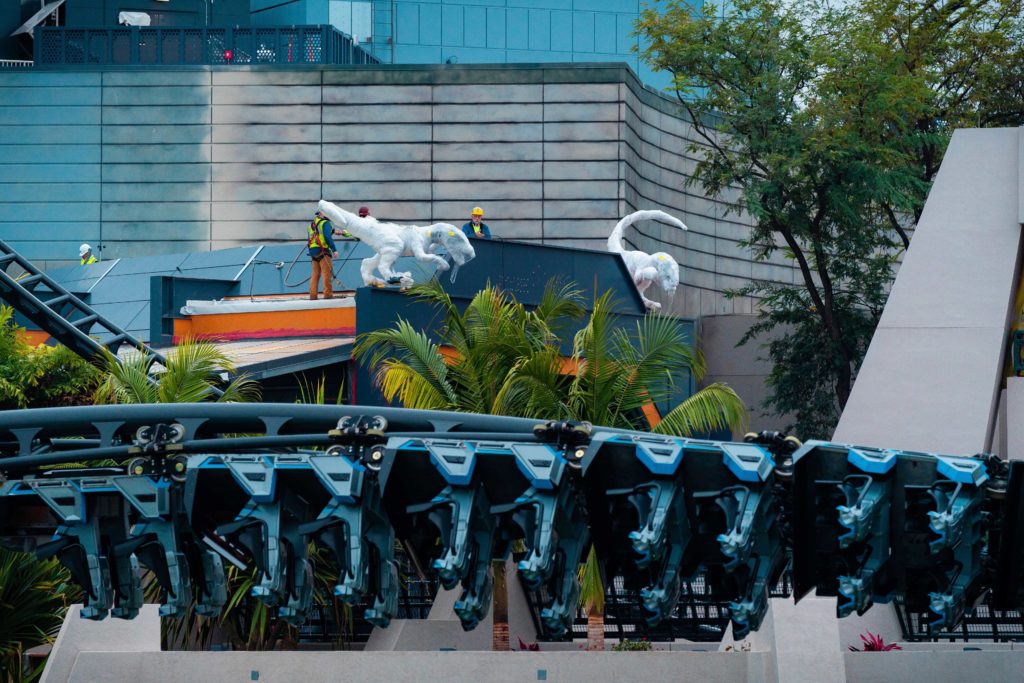 Follow us on Facebook, Twitter, and Instagram for all the latest info. And then be sure to discuss everything with 110,000+ other Universal die-hard fans in our Orlando Informer Community on Facebook.