SeaWorld has announced that it's bringing Christmas to Busch Gardens Tampa earlier than ever before, perhaps in an effort to help bring the dreaded 2020 to a close sooner (or, at least, to make it feel that way).
The theme park's annual Christmas Town event, which is included with normal admission, will kick off for a special preview weekend on Saturday and Sunday, November 14 and 15 – look for some holiday light displays and "select entertainment elements" to be up and running. Then everything goes into full swing – and normal daily operation – starting on Friday, November 20, running all the way through Sunday, January 3.
There are a few other new additions for this year, as well: Spark the Night, a fireworks show, will be held at the Festival field, allowing guests to socially distance while watching "festive bursts of Christmas color" overhead. Then there's the food-and-drink menu that was personally helmed by a chef and mixologist, the latter of which includes such all-new cocktails as the Winter Wonderland Hot Toddy (made with winter cider, honey whiskey, and a chai infusion) and Spiked Hot Coca (gingerbread crumbles, caramel, and whipped cream). The food portion, meanwhile, brandishes a Christmas Town Sampler Lanyard, which – not unlike Universal Orlando Resort's Mardi Gras celebration – allows guests to sample a number of bites for one flat price (starting at $34.95 for a five-punch lanyard).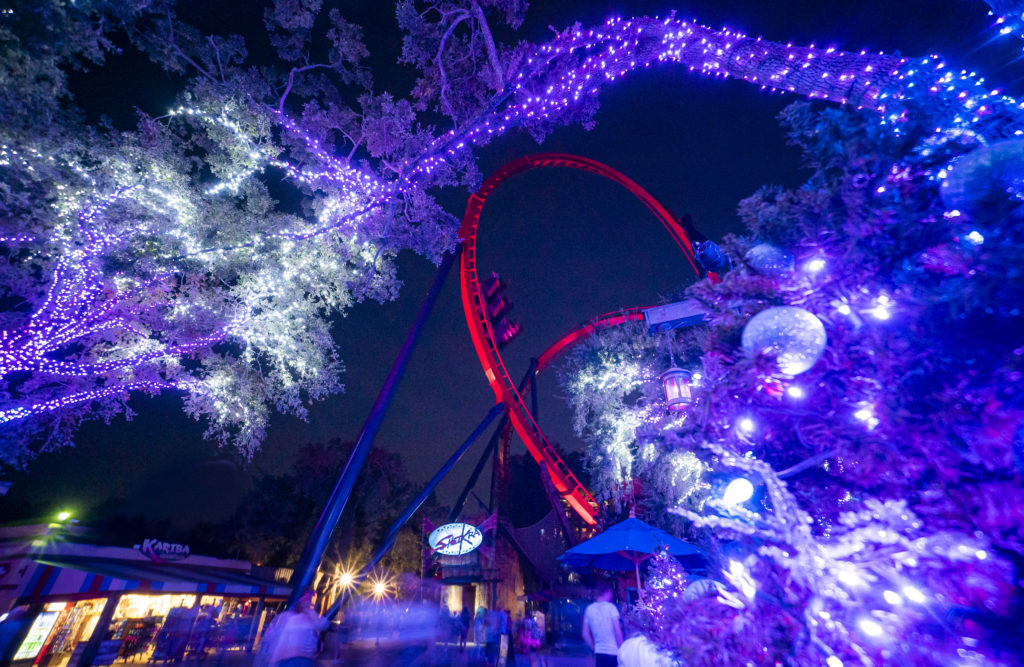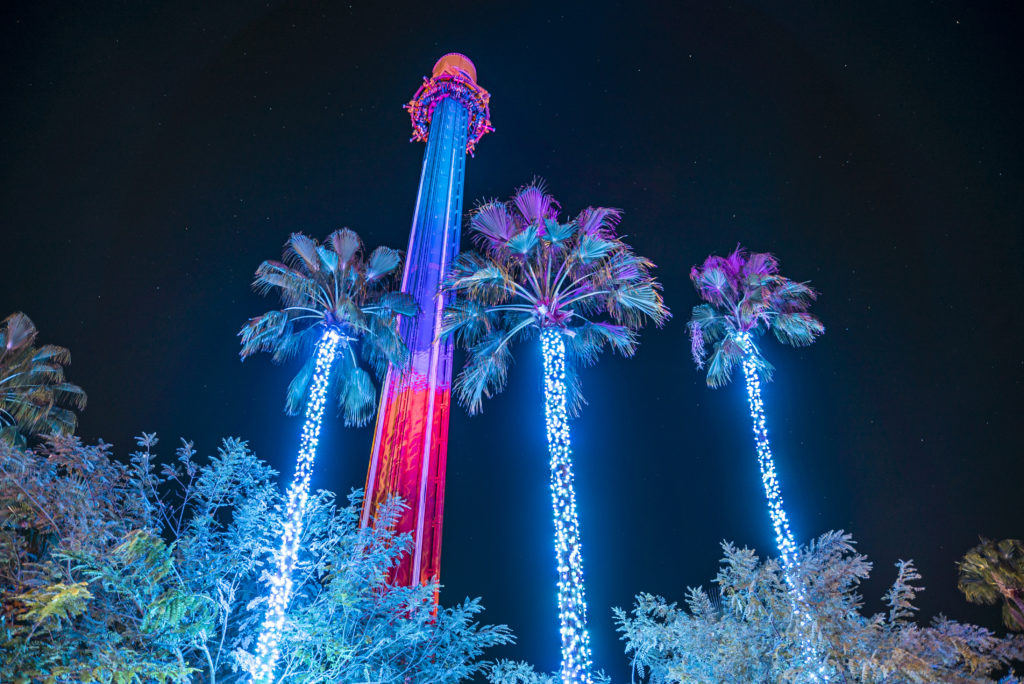 The returning portions of Christmas Town, meanwhile, consist of the millions of twinkling Christmas lights, holiday shopping (with some exclusive merchandise for 2020 thrown into the mix), the Holly Jolly Express train ride, and a trio of shows: Christmas on Ice (the long-running ice-skating production), Elmo's Christmas Wish (a sing-and-dance-along), and Three Kings Journey (a musical retelling of the traditional story), which have all been moved to outdoor venues to allow for social distancing.
Speaking of social distancing, all of the traditional meet-'n-greet opportunities have been made contact-less and remote – Santa Claus and his elves, Rudolph the Red-Nosed Reindeer and Clarice, an assortment of Sesame Street characters (decked out in their yuletide best, of course), and a panoply of Christmas Town personalities, including the Sugar Plum Princess, Ice Princess, Poinsettia Princess, and some "jolly" snowmen.
It's important to note here that not every holiday feature will be available on every date, so be sure to check Busch Gardens's website before you make your plans – and park reservations, which, yes, are still required for entry. Indeed, all of the now-standard safety protocols will still be intact for the annual event, such as enhanced sanitation, temperature checks, and reduced capacity.
Christmas Town runs from November 20, 2020 through January 3, 2021 at Busch Gardens Tampa.
---
Have you been to Busch Gardens Tampa's Christmas celebration before? How does it stack up to the other theme parks' events? Tell 150,000+ other Central Florida die-hards in our Orlando Informer Community on Facebook.
And be sure to follow Orlando Informer on Facebook, Twitter, and Instagram for the latest news, tips, and more at Universal Orlando, Walt Disney World, and other Orlando attractions.